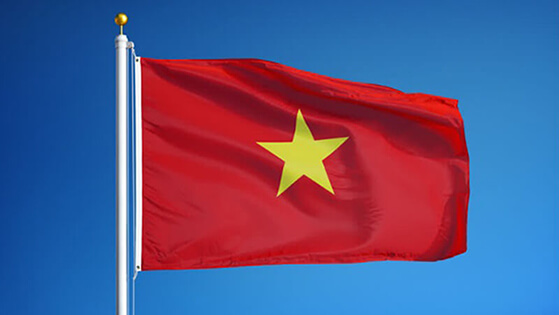 Most of you know of Vietnam for the Vietnamese war. But, this country can be remembered for much better things. For example, it has very developed tourism, attracting 8 million travelers each year. Its greenish landscapes breathe new life into every tourist but its internet laws are where it all comes crashing. This country is yet another example of harsh censorship and government surveillance we're all afraid of. Luckily, with the best VPN in Vietnam by your side, you can slide under the government's radar. Let's see what are the best choices, shall we?
Best VPNs with Servers in Vietnam
Despite being an enemy of the internet, this country still has some VPN servers. How else would you watch your favorite local TV shows abroad, right? Let's see what are the best providers with servers in Vietnam.
ExpressVPN: It is our favorite provider as you can see in our review. It has more than 3,000 servers worldwide, including some in Vietnam. Although L2TP/IPsec and PPTP aren't supported there, you still get fast speeds and P2P support for torrenting.
NordVPN: NordVPN is one of the biggest providers with its 5,400+ servers worldwide. They offer 10+ servers in Vietnam, supporting all the greatest security features that the provider has to offer.
CyberGhost: The Romanian provider also has 12 servers in this country, in Hanoi. These don't support P2P but you can still unblock Netflix and enjoy your favorite shows.
Even in a country like Vietnam, using a VPN is a piece of cake. You need to buy a subscription, install the respective apps on supported devices, and enjoy a new era of internet browsing.
Why People in Vietnam Use a VPN?
If you've read our introduction, you know what's up. It is a tough place to live if you're all about using your favorite social media websites or streaming movies and TV shows. Let's see why people in this country use a VPN.
Avoiding Government Surveillance
The government in Vietnam is hell-bent on monitoring your every step on the internet. The truth be told, this is what scares people the most. They're not only monitoring your steps but take measures if you're doing something they deem illegal, harmful, etc.
One case in 2016 sent shivers down our spines when we heard about it.
In this year, 35 bloggers and online activists were detained, with some sentenced to 13 years in jail! This shocked the world and the petition for releasing them was immediately published. Over 3,000 people signed it on the first day.


Nevertheless, the country boasts 700+ media outlets. Some of them are print, online media, radio, and television.
But, since they're under the strong leadership of the Communist Party, you're highly unlikely to hear the right information on the news. Furthermore, there's also a new security law in Vietnam that orders tech companies in this country to store the personal data of their customers.
This law wasn't implemented in 2023 but many expect it to be there in 2023. Needless to say, it will add a final nail to the coffin in terms of freedom. And if we take a look at the Freedom House report from 2023, it has a 'not free' ranking, which highly implies that you need a VPN while in Vietnam.
We suggest that you pay for a subscription before you arrive there, though.
If you live in this country, you have no choice but to pay from where you live.
Bypass Geo-Restrictions and Censorship
You've heard about the Great Firewall of China, right? Well, there's another one – Bamboo Firewall. This firewall is tough, blocking every website that the government deems harmful.
Unfortunately, even access to Facebook is restricted and here, Instagram, Twitter, and many YouTube videos are included.
Bypassing these restrictions without a Virtual Private Network is bloody tough, or to be honest – impossible! Not to speak about geo-restrictions for US Netflix, Hulu, HBO+, etc. That is why people in Vietnam often try to use the best VPN to bypass these restrictions.
Luckily, the providers we mentioned in this article can all unblock US Netflix and other aforementioned websites. With a VPN in Vietnam, you can again enjoy your free internet access.
Torrenting Anonymously
Finally, Vietnamese people love torrenting and we don't blame them, who doesn't? But, with the draconian times in this country, it's hard doing it freely. If you're caught torrenting, you can face some serious charges.
And unfortunately for you, the government knows your every step, so you'll be caught pretty quickly.
Never download torrents without a VPN! ExpressVPN, for example, supports P2P in Vietnam, so you can use its VPN service if you want to include torrenting in your day-to-day internet activities.
The Best VPNs for People Living in Vietnam
With all being said, let's see what to look for when searching for the best provider possible:
Strict zero-logs policy
Basic and advanced security features
Ability to bypass geo-restrictions
P2P support and fast torrenting speeds
1. ExpressVPN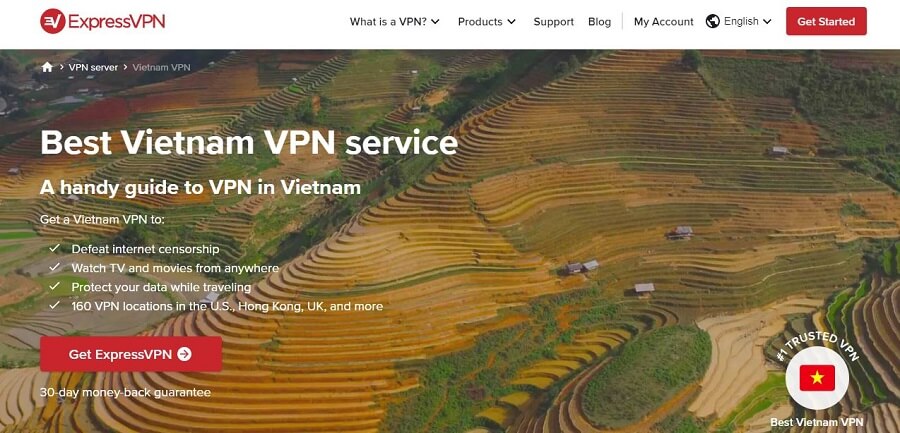 In censored countries, like China, a VPN is really recommended. Vietnam isn't any different from this country, hence we recommend the king of all VPNs – ExpressVPN.
This provider is known for its blistering speeds that are more than sublime for torrenting, streaming (even in 4K!), and general internet browsing.
But, not corners are cut here, as security features are top-notch. We have 256-bit AES encryption, kill-switch, DNS and IP leak protection, and zero-logs policy. These features are VERY important for Vietnamese people, as they grant numerous impenetrable layers of security.
In terms of pricing, some say it's very expensive but we, once again, strongly disagree.
ExpressVPN offers a 49% discount and 3 months free for a 12-month plan. This is accompanied by the 30-day money-back guarantee, so you get your money back if you don't like it.
Of course, no questions asked.
PROS:
Watch any TV channels from the UK, US, and more
3,000+ servers in 94 countries
Company based in BVI
Easy-to-use application
Split tunneling
Very good speeds
CON:
Not the cheapest provider
---
2. CyberGhost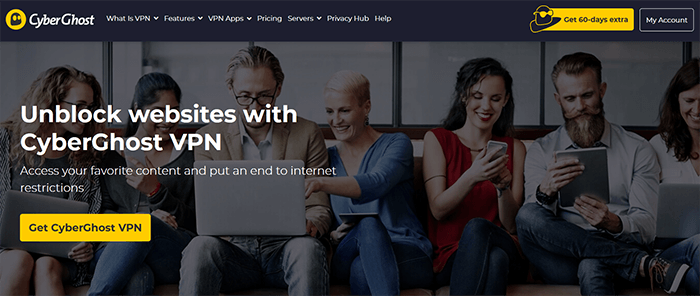 CyberGhost is a Romania-based provider with 7,000 servers around the globe. As said, there are 12 servers in this country, supporting the latest and greatest features of this provider. 256-bit military-grade encryption is still here, as well as DNS and IP leak protection.
Furthermore, the provider implements a kill switch if the servers crash, and there's a zero-log policy to spice things up. CyberGhost is known for its ease of use and affordable pricing, which hasn't changed for years.
So, if you decide to go with this one, know that you won't empty your wallet.
PROS:
A good solution to bypass censorship
Large server network
Up to 7 simultaneous connections
Plan available at less than 3$/month
24/7 customer support
CONS:
Ad-blocker feature is not very efficient
Does not work in China
---
3. NordVPN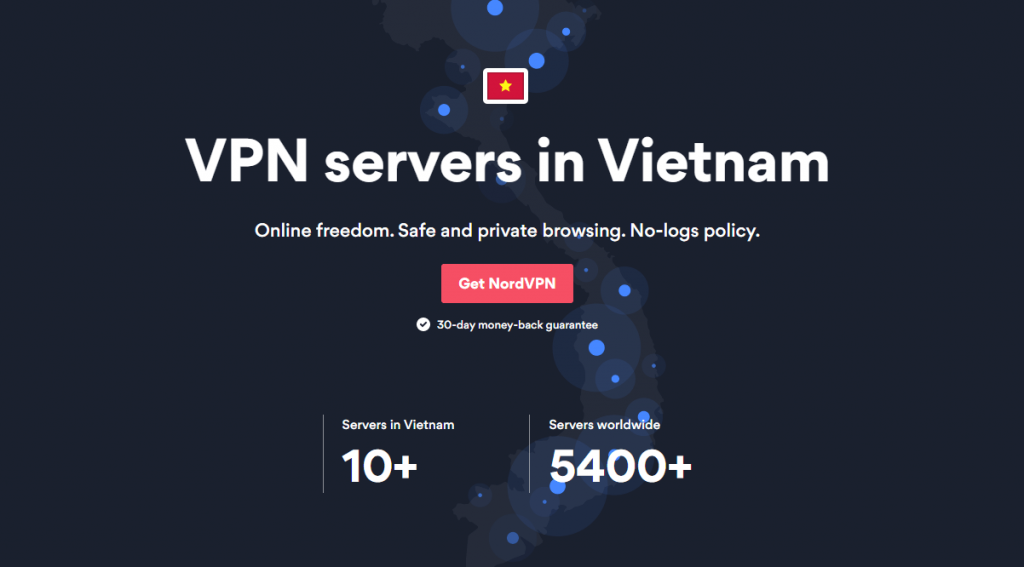 NordVPN and CyberGhost are both offering great options, so the list wouldn't be complete without this provider. With 5,400+ servers worldwide, the provider is just a notch behind CyberGhost.
But, in terms of quality, you're looking at almost equal providers. NordVPN is more security-oriented, though.
It offers whopping 256-bit encryption that's impossible to penetrate for centuries to come, as well as a Double VPN feature. This adds another thick, juicy slab of protection that not many providers can match.
In terms of speed, you won't be disappointed either. NordVPN is great for every purpose, being it torrenting, streaming or just cruising the internet.
PROS:
Strict no-log policy
Multi-platform app
Servers for P2P
Can be use to access Netflix catalogs
CONS:
Not the fastest provider
No payments through PayPal
---
Summary
Vietnam is a country you're forced to use a VPN in. With harsh internet access laws, numerous censorships, and geo-restrictions, accessing the internet without this service is almost impossible.
A provider that always manages to beat every other is ExpressVPN, which is our recommendation.
With ExpressVPN, you'll be able to combine fast speeds with some jaw-dropping security features – a combination that seems too good to be true. But, those who choose this provider rarely change it, which speaks volumes.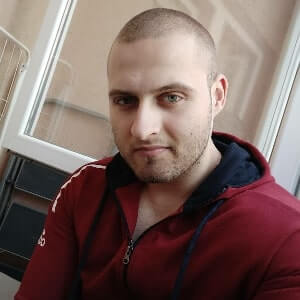 A professional writer with a Master's degree in Mechanical Engineering. Since his youngest age, he loves everything related to internet, technology, fitness, games, and dogs! He joined our team in order to bring his deep knowledge in security services, among which VPN is of course a key component.