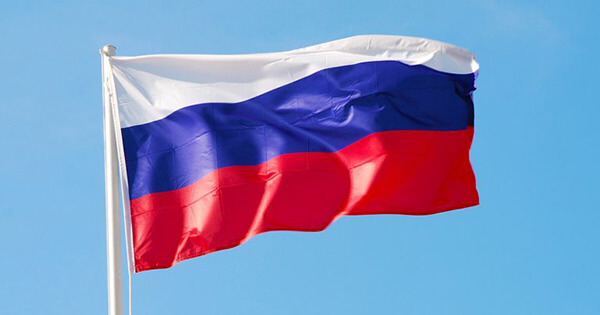 Russia is high on the list when it comes to censorship. Any websites or apps that the government believes to contain extremist content, incites hatred, or goes against the established order in the country, is banned. This includes the use of messaging apps such as Telegram, Zello, WeChat, and LinkedIn. The good news is that it is possible to overcome censorship and restrictions by using a VPN. To make your life easier, we have chosen 3 of the best VPN for Russia that works in the country.
Beating censorship in a country is one use of a VPN but by no means the only benefit.
A Virtual Private Network can also help you to remain safe, secure, and anonymous online, so your ISP cannot spy on what you do while surfing the web. You can overcome geo-restrictions and access content such as US Netflix and even save a few dollars on flight tickets.
So, choose any of the three providers from our best VPN in Russia list and you will gain all of the above benefits and plans packed with features.
The Benefits of Using a VPN in Russia
We will now look into the benefits of using a Virtual Private Network in more detail and show you why you should consider using one.
Avoid ISPs intelligence agencies spying
Russia is part of the Shanghai Cooperation Organisation known as SCO, originally called the Shanghai 5. This is an intergovernmental organization with one of the agendas being intelligence sharing.
This means the country shares intelligence with other countries. This intelligence can include digital activity. One way of avoiding intelligence agencies, along with ISPs finding out what you do online, is to have a Virtual Private Network.
When you take out a plan with one of the providers from our list of the best VPN for Russia, any data you send over the internet is encrypted. This makes it unreadable to anyone who might intercept it before it reaches its destination.
Hide your online activity from your ISP
When you connect to the internet through your ISP, they know about the websites you visit, what you download, and more.
With a Virtual Private Network in place, you have encryption and the ISP does not know what websites you want to visit, so it cannot block the website or limit your freedom online.
Torrent without your ISP finding out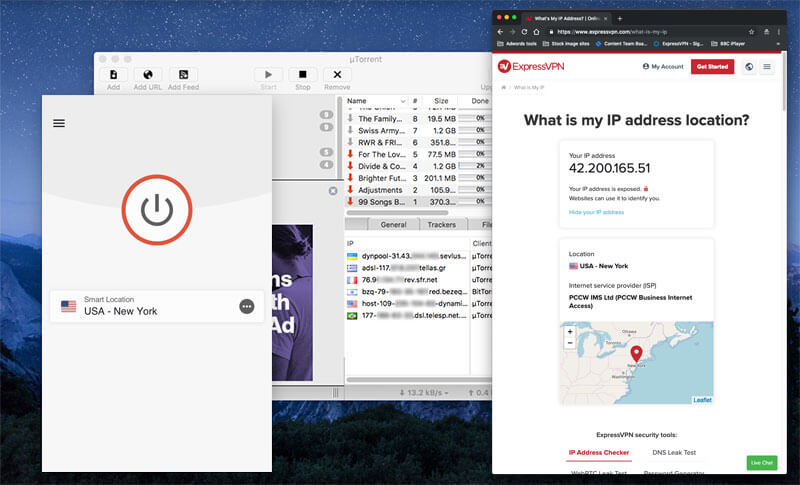 Torrenting is legal providing you only download content that is not copyrighted. Many people use it to download free content that is perhaps hard to find, such as an old e-book or software.
Torrent safely with ExpressVPN now >
However, if you download copyrighted content, your ISP can find out about it and you could end up in a bunch of legal troubles. A Virtual Private Network encrypts any data so you can torrent in safety.
At the same time, your IP address is masked. You take on an alternate one, so other people using the torrent client cannot find out your true IP address and you remain anonymous.
Stop hackers from stealing information
Without a Virtual Private Network in place, hackers can intercept your data and steal it to use for their own means.
No encryption means your user names, passwords, bank account details, and more are clearly visible to hackers. Using your personal information, they can steal your data and identity.
While a Virtual Private Network is a good thing to have when using the internet at home, it becomes even more valuable if you use your device on free WiFi, which is even easier for hackers to target.
Avoid geo-restrictions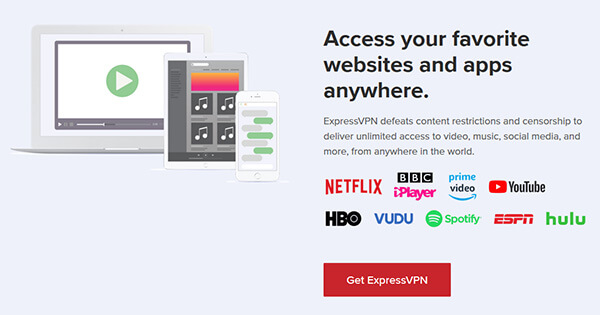 What is the best VPN for Russia to overcome geo-restrictions? The best one would offer access to thousands of worldwide servers and a Kill Switch. We are going to recommend three such providers for you.
Why is a wide choice of servers important? They are important if you want to bypass geo-restrictions when visiting the country.
For instance, you might want to watch US Netflix. To do this, you can choose a server from the United States. You would then get a US IP address and fool the ISP into thinking you are located within America.
All three of the providers we are going to recommend offer a wide choice of US servers, so they are the best if you want to overcome geo-restrictions.
Get cheaper flight tickets
You can even save money when comparing flight tickets, hotel rooms, and car rental online.
Simply choose to connect to a server located in a country where the cost of living is low and then compare prices. It can be surprising how much you could save.
Our Choice of the 3 Best VPN in Russia
So, what is the best VPN for Russia in 2023? We are proud to present three providers that offer plans, so you can access all of the above benefits.
All three providers offer apps suitable for a range of devices, including Windows, Android, and iOS. You might also want to check out our recommendations regarding the best VPN on Mac.
So, without any further ado, here are our top three picks.
ExpressVPN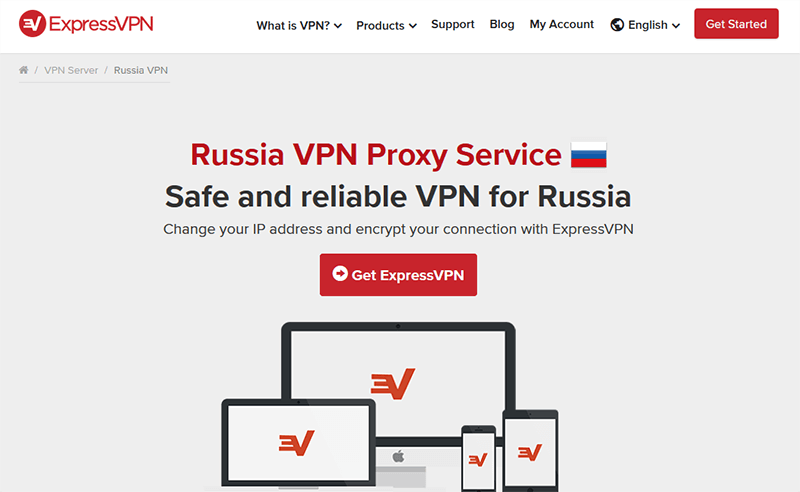 ExpressVPN is a great choice for Russia as the provider can overcome restrictions in even the most censored countries.
Thanks to the military-grade encryption from ExpressVPN, all of your information will remain safe. Not even your ISP will be able to detect what you are doing online.
This means that whether you are banking online, chatting, or overcoming geo-restrictions, you remain secure.
The user's safety and security are the prime concerns of ExpressVPN. That is why the provider offers multiple protocols including OpenVPN, IKEv2, PPTP, and IPSec.
Of course, you do not have to worry about choosing protocols. Just install the app and connect to the server of your choice and you are good to go.
ExpressVPN servers offer the fastest speeds and you get unlimited bandwidth, which makes the provider a perfect choice for streaming in HD. The provider offers 3,000 servers located around the world, so there is sure to be the perfect one for your connection needs.
The provider also offers Smart Location. Using this, you can connect automatically to the best possible server for your needs when abroad. The app will choose the best server based on download speed, distance, and latency.
To save 49% on a plan, get an annual subscription. You will get another three months free, so you get a 15-month plan in total.
PROS:
3,000+ servers, and 160 locations in 94 countries
Excellent support
Very good application
Speeds
Split tunneling feature
Works with Netflix
Stream US Netflix in Russia with ExpressVPN >
---
NordVPN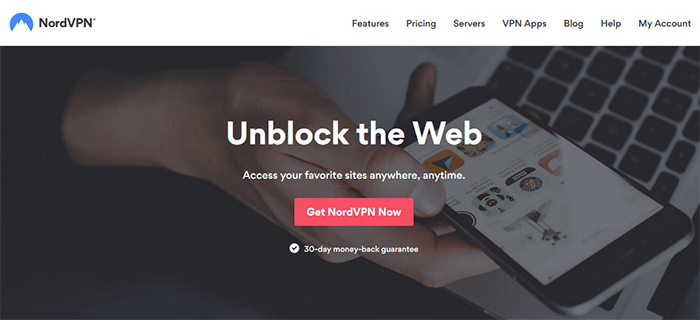 NordVPN follows closely on our list of the best VPN in Russia, offering thousands of fast servers located around the world.
If you are looking for a provider, NordVPN makes a good choice. For the start, it comes with a Double VPN technology. This means you can connect to two different servers at the same time for double the security and protection.
NordVPN also offers military-grade encryption to ensure your data remains safe, and plans come with more security measures, such as CyberSec. This feature is available for Windows, iOS, macOS, and Linux. The feature blocks suspicious websites along with ads that can slow down the speed of your internet connection.
With a strict no-logs policy, Kill Switch and DNS leak protection, NordVPN deserves to be among the best VPN for Russia.
PROS:
Double VPN
5,600+ servers
Prices
Live chat support
Unblocks Netflix
CONS:
Covers only 60 countries
Expensive short-term plans
Get Double VPN with NordVPN now >
---
Surfshark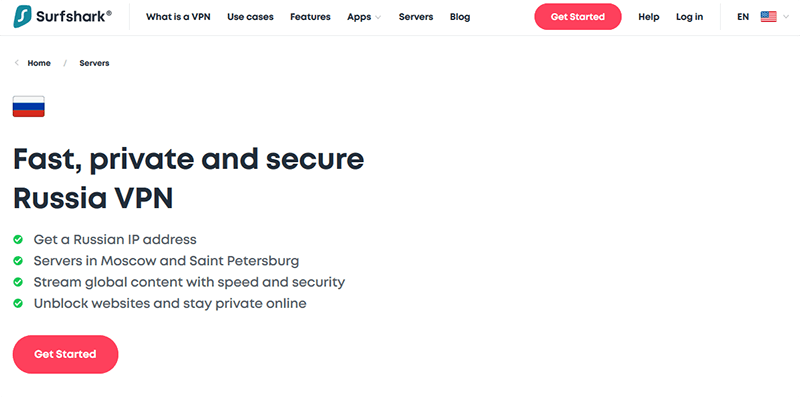 While Surfshark may not offer the huge numbers of servers the other two providers offer, it is still a worthy consideration. This applies more so if you need a more affordable plan.
The server choice is adequate and the speed is good enough to stream in HD. Moreover, the provider also has servers that can unblock Netflix and other streaming platforms with ease.
Surfshark offers apps that can be installed and used on unlimited devices. This means all the family can use the same plan.
Additional features include a Whitelister to allow apps and sites to bypass the server. Malware and tracking software is provided, along with a Camouflage Mode to stop your ISP spying on you.
PROS:
Very cheap option
Solid speeds
Unlimited devices
No-logs policy
30-day money-back guarantee
CONS:
Smaller server network (1,700+)
Stop ISP spying with Surfshark >
---
Is Using a VPN in Russia Legal?
You can use the service legally in the country but providers do have to comply with certain rulings. One ruling was that providers comply by blocking access to websites that are banned in the country. This led to several providers removing servers based in the country.
However, you can use a Virtual Private Network and connect to servers outside of the country.
If you want to make use of the service, sign up for a plan, and download apps to devices before you head there.
Roundup
What is the best VPN in Russia to use? They are ExpressVPN, NordVPN, and Surfshark.
All of the providers offer military-grade encryption and can mask your IP address.
They all provide protection and security from hackers and stop your ISP from spying on you. All you have to do is choose which one you want to sign up with before visiting the country. Then, go ahead and install apps on the devices you will be using abroad.
You might also want to check out our complete review of the CyberGhost service. While the provider did not make it onto our list of the best VPNs for Russia, it deserves an honorable mention.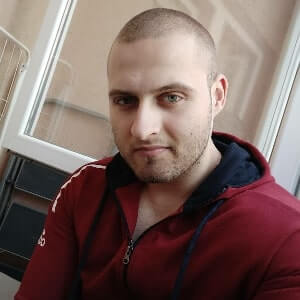 A professional writer with a Master's degree in Mechanical Engineering. Since his youngest age, he loves everything related to internet, technology, fitness, games, and dogs! He joined our team in order to bring his deep knowledge in security services, among which VPN is of course a key component.