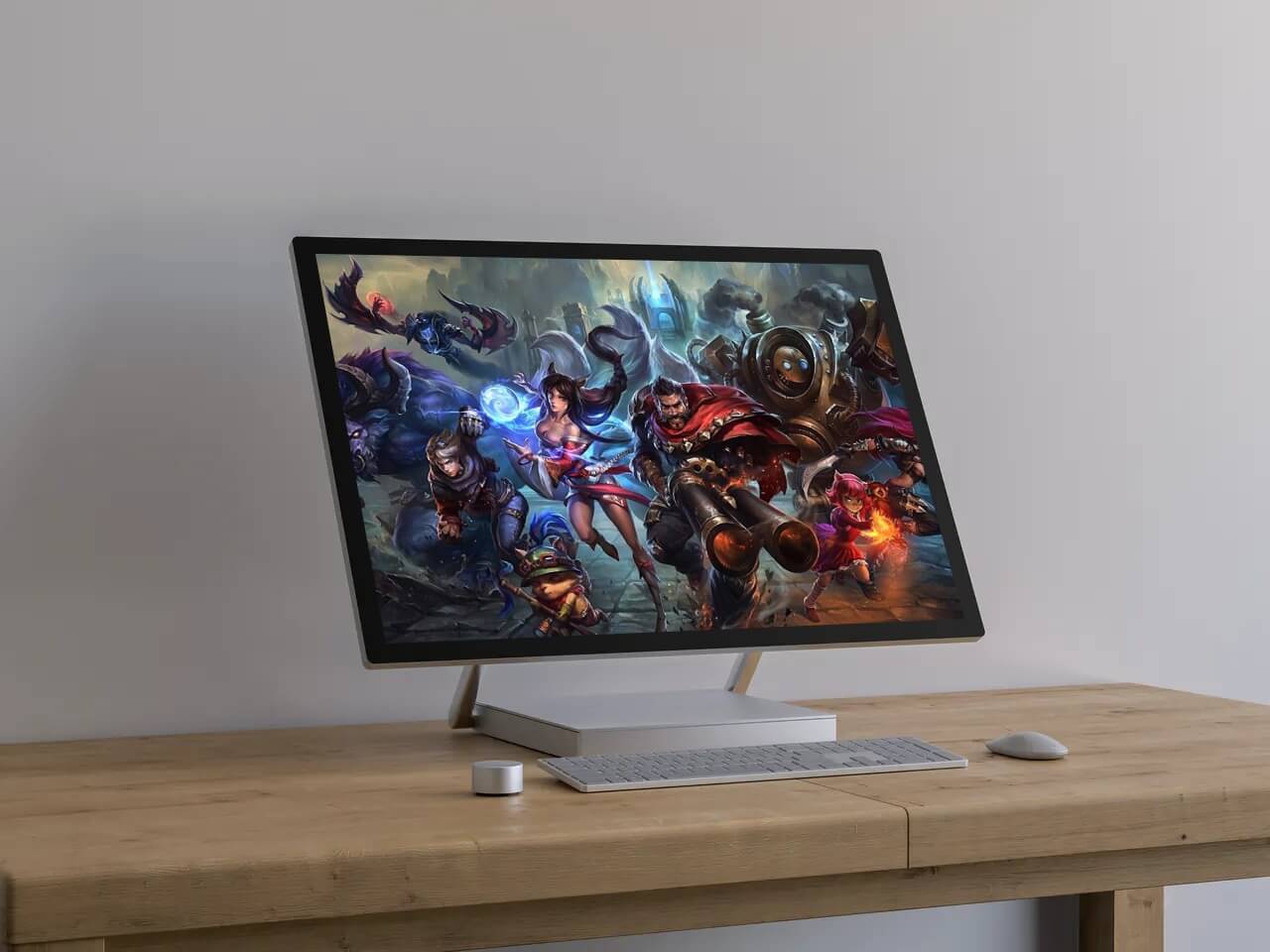 Since its inception in 2009, League of Legends has become a staple of online multiplayer gaming. With millions of players worldwide, the game provides hours, months, and even years of fun gameplay. However, if you encounter an IP ban, geo-restriction, or lagging, a Virtual Private Network might come in handy. Below are our top 3 VPNs for LoL, so if you need one, we strongly suggest you pause your game and read our article.
Best VPNs for League of Legends in 2023
Right from the get-go, we decided to start this article with a list of the best providers for this beloved game. Not every provider is capable of providing a top-notch gaming experience, so we took the three that we deem the best and presented them. Scroll down, buddy!
1. ExpressVPN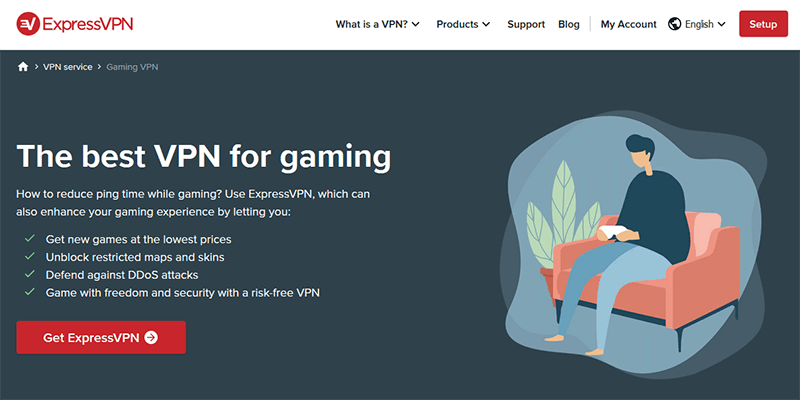 ExpressVPN is, without a doubt, the best VPN for League of Legends in 2023. This provider is an epitome of what it means to be a complete provider, with only minor flaws and major benefits. For the start, ExpressVPN packs 3,000+ servers in 94 countries, which is an impressive number – or numbers!
Due to the high server count, the provider can give enormous speeds that are higher than any provider on the market. Speeds are crucial for gaming, as they allow you to avoid high pings and lags, which is exactly what you're going to get here.
Furthermore, ExpressVPN will keep you from DDoS and DoS attacks, should you encounter them. Gaming is a great activity, but when playing in multiplayer, things could escalate and players are no strangers to these things. Thanks to its 256-bit AES encryption and state-of-the-art IP/DNS leak protection, you don't have to fret.
Although League of Legends isn't available on consoles, ExpressVPN still offers a few simultaneous connections – 5, to be precise. This means that you can protect more than a few devices simultaneously, on the same account.
Last but not least, there's 24/7 customer support for those that need help. As for the price, ExpressVPN is on a huge sale, offering a 49% discount and 3 months free for an annual subscription plan.
A 30-day money-back guarantee is also here, letting you use it risk-free without losing your money if you don't like it.
Enjoy League of Legends With ExpressVPN >
2. CyberGhost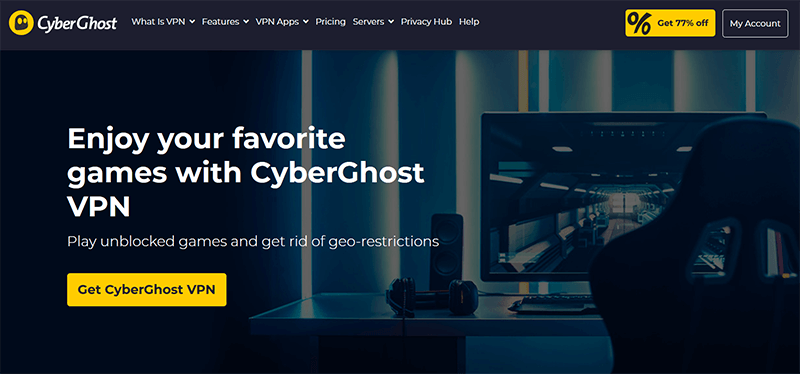 CyberGhost is a VPN provider that won't empty your wallet in a split second, all while giving you premium-grade performance for playing League of Legends. The provider takes a different approach, focusing on affordability and functionality, rather than overpricing and over-valuing its possibilities.
The provider has the largest server network of 7,000 servers in 90 countries worldwide. In terms of speeds, CyberGhost is one of the fastest providers on the market. As such, it knows that having a good VPN while gaming is crucial, offering stable connections and reliable speeds.
League of Legends players will enjoy being able to bypass geo-restrictions or IP bans. Should you get an IP ban, you can easily choose another server from 7,000+ of them worldwide.
You can rest assured that its 256-bit encryption will keep you safe, while IP/DNS leak protection will guard your back, preventing you from exposing your real identity.
CyberGhost's price-to-performance ratio is really favorable. Its 3-year plan is very cheap and those who get it will be able to enjoy a huge 45-day money-back guarantee, as well!
Game Lag-Free on League of Legends With CyberGhost VPN >
3. NordVPN


NordVPN is a provider that you can't avoid online. It's ever-present on YouTube as well, where it's advertised and praised by many tech-related personas. That's not without a reason! This is probably the best VPN for routers, which will allow you to protect your whole house with an impenetrable VPN network.
Apart from that, NordVPN is really among the best VPN solutions for League of Legends. With 5,600+ servers in 60 countries, you can easily change your online location and bypass geo-restrictions. Moreover, it has Double VPN servers for added security and obfuscated servers for users in China.
You'll like the speeds that the provider offers. When using it, lag-free gaming sessions are guaranteed. For security, the provider uses military-grade encryption and an automatic kill switch. And if you worry about privacy, its zero-logging policy recently got an audit from PwC, meaning that it's completely genuine.
NordVPN offers unlimited bandwidth, so you'll be able to enjoy unlimited gaming, streaming, or torrenting for that matter. Allowing for up to 6 simultaneous connections, the provider will keep your devices protected in an impenetrable VPN shroud that no hacker or government authority will be able to break.
Get NordVPN for playing on League of Legends >
Why Do You Need a VPN for League of Legends?
Now that you have all the best choices for this game, let's see why should you get one right now:
Protect Yourself from DDoS Attacks
DDoS stands for Distributed Denial of Service. Gaming is perhaps one of the most popular activities for this kind of attack, as it's crippling, and prevents you from playing.
The question is – why would anyone do this to you?
Well, you may be on the winning side and your opponent wants to take a "dirty" road to win. Or perhaps, someone thinks you're cheating, and he attacks your PC, slowing down your connection, which kicks you out of the game.
The thing is that other players see your IP while gaming, and with that info, they can execute this kind of attack. In short, the attacker overloads your network with lots of traffic, which breaks your connection and disconnects you from the game.
When you hide your IP with a VPN while playing League of Legends, that's not going to happen. And even if it does, you can just get a new one and continue playing. That's how useful this service is!
Bypass IP Bans
IP bans are common if you're cheating, swearing, or whatever you're doing on the gaming server. We don't encourage this behavior, but we've all done it more than we care to admit. Given the nature of IP bans, they can either be permanent or temporary.
A temporary ban will be removed after some time, while a permanent one will last "forever." A simple fix would be to change your IP, which will circumvent the ban, allowing you to play normally.
Play on Remote Servers
When playing on the gaming server, you want it to be as close as possible to your physical location. This is due to high pings and lags that will occur, which have a crippling effect on your gameplay experience.
With this service, you can connect to the VPN server and play on the gaming server in another country (US, EU, BR, TR, etc). If a VPN you chose has high speeds, your game probably won't lag. That's why we recommend ExpressVPN first, but also the other two providers from the list.
We can guarantee that these 3 options will help you mitigate lags on remote servers.
Summary
League of Legends, despite being old for more than a decade, is going to remain the apex game in the gaming industry. This doesn't mean that potential problems with it will not occur. If you happen to encounter some of the issues we mentioned above, having a VPN by your side is always a good thing.
Our main suggestion is ExpressVPN, with the fastest speeds around, for an impeccable gaming experience. Don't use free VPNs because they offer weak encryption and very little privacy.
Get ExpressVPN instead and enjoy winning (or losing) your online League of Legends matches to your heart's contempt.
FAQ
? Can I use a free VPN to play on League of Legends?
We strongly advise against using a free VPN for any activity related to video games. They are indeed unreliable, slow, and absolutely do not ensure your security since it is common for these providers to resell your browsing information.
If you really want a free VPN, take advantage of the 30-day free trial offered by ExpressVPN. This way, you will have access to quality service!
⚠️ Is it legal to use a VPN on LoL?
Yes don't worry, you don't risk anything using a League of Legends VPN. It's perfectly legal.
? Why do I have to use a VPN for League of Legends?
By using a VPN on League of Legends, you will be able to: protect yourself against possible DDoS attacks, bypass the IP address ban that Riot could have imposed on you, or even play more comfortably on foreign servers.
? What is the best VPN to use on League of Legends?
With performance well above average, the best VPN on League of Legends for us is ExpressVPN. However, it is closely matched by CyberGhost and NordVPN. Although less efficient, they have for them a very good quality/price ratio.
Quentin is the co-founder of the-bestvpn.com. With several experiences as a System and Network Engineer, he is very knowledgeable when it comes to VPN, cybersecurity and the risks of using the Internet nowadays.