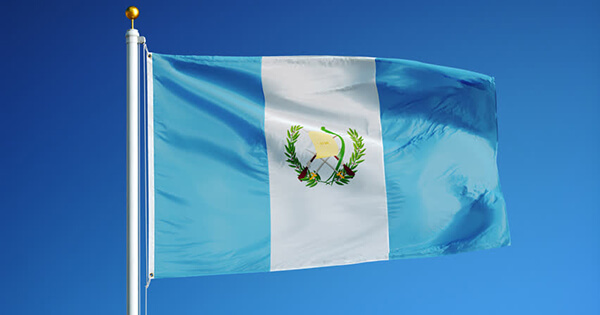 Located in Central America, it is the biggest country in terms of population, counting 17.2 million residents. Although it's very big, the country doesn't have the most developed internet infrastructure. Despite this, internet access represents a sort of a problem due to censorships, government surveillance, and so forth. But, those who use a Virtual Private Network can bypass all of these issues with a single click of a mouse. To make your stay in this country more enjoyable, we've made this special list of the best VPN to use in Guatemala.

Best VPNs with Servers in Guatemala
It feels bad missing your favorite shows on Amigos TV or Guatevision but if you have a VPN, that doesn't have to be the case. Here are the best providers with servers in Guatemala:
PureVPN: PureVPN boasts 2,000+ servers in more than 141 countries worldwide. The provider has 6 high-speed servers located in Guatemala City. With military-grade security and zero-logs policy, this is the best provider with servers in this country.
HideMyAss: HideMyAss is here to hide your ass with its 1,100+ servers worldwide. There are 2 servers in Guatemala City, granting safe and secure internet access for all residents.
Using a VPN in Guatemala is not very complicated. You just need to buy a subscription, install the respective apps, activate your protection, and enjoy your internet browsing regardless of your location.
Why People In Guatemala Use a VPN?
As we said, it isn't the freest country in terms of internet access, despite its small coverage. Still, many residents use a VPN to remedy this issue. Let's see why.
Avoid Government Surveillance
Government surveillance is a major problem in this country. If we take a look at the Freedom House's ranking, Guatemala has a "partly free" ranking at 53/100. This isn't great news for the residents/tourists and implies that the government carries out regular surveillance.
After all, it's the government that dictates freedom.


There were some accusations of spying on journalists, human rights activists, politicians, and business owners in the past. This is bad for those who want their freedom of speech, especially journalists.
Since there's a high rate of crime, journalists are often threatened when reporting news regarding extortion, drug dealing, etc.
The interesting thing is, however, that their internet infrastructure is poor. Only 27% of residents have internet access as of now. In 2011, this was only 11.7%, just for comparison.
Bypassing Geo-Restrictions
Geo-restrictions are something we're all aware of. Watching US Netflix abroad has now become a luxury. Furthermore, numerous other streaming websites are blocked. These include Hulu, HBO+, Amazon Prime Video, and BBC iPlayer from the UK.
If you live in the UK, you might be interested in our ranking here, though.
Back to the topic, Guatemala isn't going to give you many possibilities for streaming foreign TV shows. It's the same issue that also plagues other countries like India, for example.
Luckily, a VPN is completely legal in these countries, so you can fix this issue easily.
You could also like our article about the best VPN in India. If you're traveling there, it will help you!
Avoid Hackers when Accessing Public Wi-Fi Networks
Having a lackluster internet infrastructure brings nothing good to the table. Yes, we're talking about protection. Public Wi-Fi networks in Guatemala are all but protected. Having a free-of-charge network to use is a great thing but comes with one major risk – hacking.
Hackers are keen on attacking places with Wi-Fi networks to steal information about users. Places like cafes, restaurants, hotels, and gas stations are all endangered. So, if you really need to connect to some of these, we strongly suggest you use the best VPN for Guatemala in 2023.
Torrenting Anonymously
Torrenting isn't a big issue in Guatemala. But, since only a fraction of residents uses the internet, it's easier for the government to monitor them. If you're downloading torrents, you can easily be tracked by your ISP or the government, and potentially face some charges.
It's never a good idea using BitTorrent without a VPN, regardless of the country you're in. We made a selection of some great torrent sites, so you can check it out when you buy a subscription.
The Best VPNs for People Living in Guatemala
Now, we've come to the nitty-gritty of the topic. What are the best VPN providers for people living in this country? Well, let's see what to look for first, and we'll take a look at them afterward:
Strict zero-logs policy
Ability to bypass geo-restrictions
256-bit AES encryption or higher
DNS and IP leak protection
Here are our top picks now:
ExpressVPN
CyberGhost
NordVPN
And here are our reviews:
1. ExpressVPN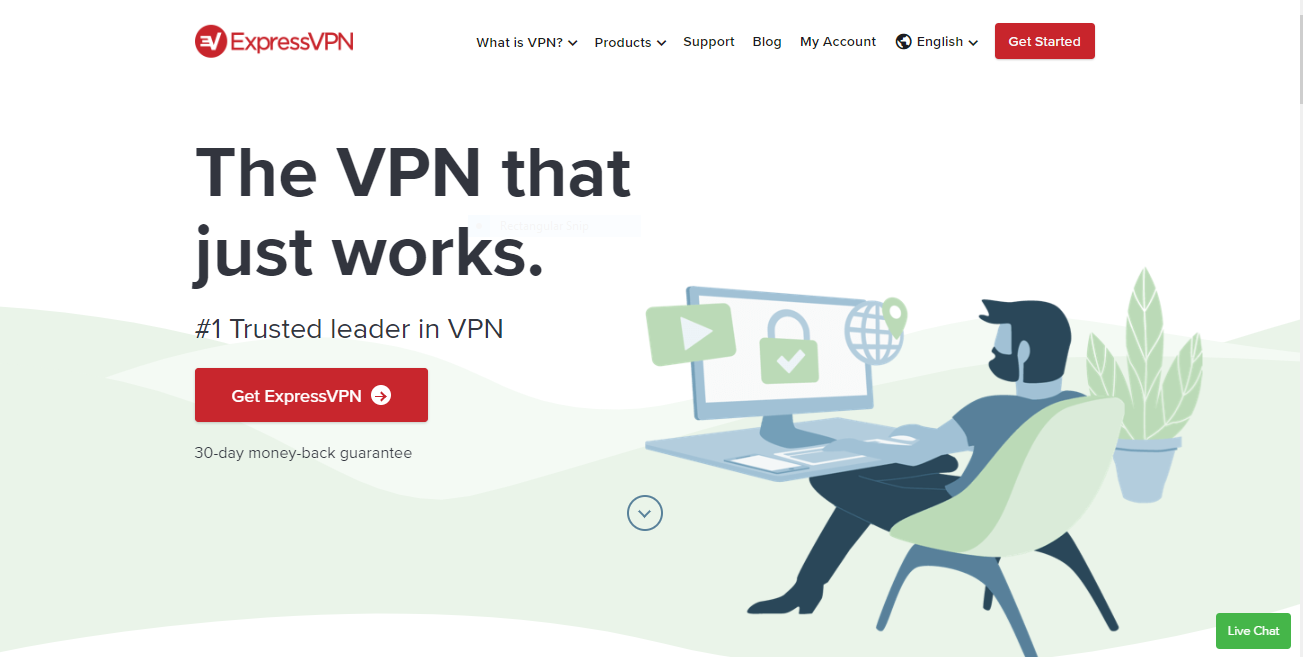 ExpressVPN is a VPN that just works (and it's the case in Guatemala, of course). This is a sentence that you'll see when accessing its website and it's 101% truth. As many of you know, this is a provider with the fastest speeds in the game, meaning no bandwidth throttling can stand in your way.
Owning more than 3,000 servers in 94+ countries, ExpressVPN is one of the biggest providers. With its size, also comes a plethora of features. Rock-solid 256-bit AES encryption is impossible to beat and with DNS and IP leak protection, your IP stays strictly outside of the government's eyes.
To maintain your privacy, the provider doesn't keep any log of your online habits. On top of that, there's reliable 24/7 customer support, for all your questions regarding internet security.
And to make things even better, they offer a 49% discount and 3 months free for an annual plan.
You can get your money back within the first 30 days if you don't like it. Just know that you probably won't want another VPN when you see how great ExpressVPN is!
PROS:
The best solution to overcome censorship and geo-restrictions
Fastest provider
30-day money-back guarantee
Up to 5 simultaneous connections
Multi-platforms applications
No-log policy
CON:
Price starts at 6.67$/month
---
2. CyberGhost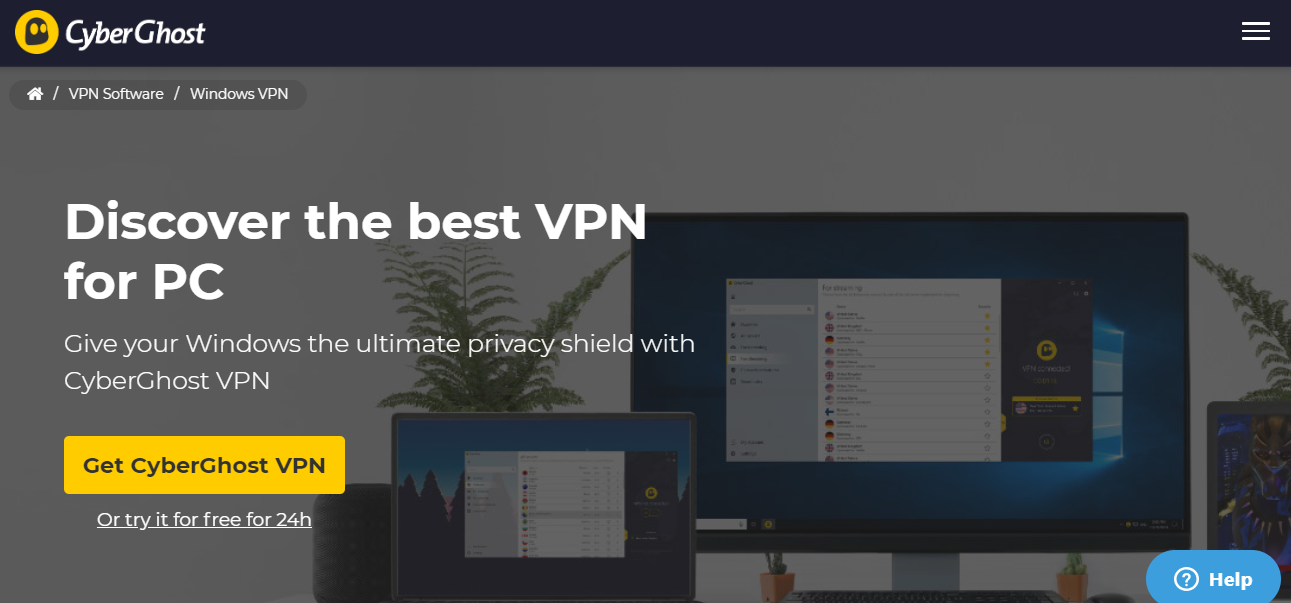 Not all ghosts are evil and bad – CyberGhost is a prime example. This provider is known as the giant among the providers, with its whopping 7,000 servers worldwide. People from Guatemala that are hit by poverty will be happy because it's very cheap, even monthly.
Feature-wise, not a single corner was cut.
You can still enjoy fast speeds, tight security, and a zero-logs policy, even at a price this low. CyberGhost offers well-known DNS and IP leak protection, as well as a kill switch, in case the server crashes.
As icing on the cake, the provider supports up to 7 simultaneous connections. Now, every eligible device can get its treatment thanks to this very good VPN solution usable in Guatemala and elsewhere.
PROS:
90+ countries available
Really good value for money
45-day money-back guarantee
No leaks
Specific servers for Netflix, BBC iPlayer, Amazon Prime Video and many others
---
3. NordVPN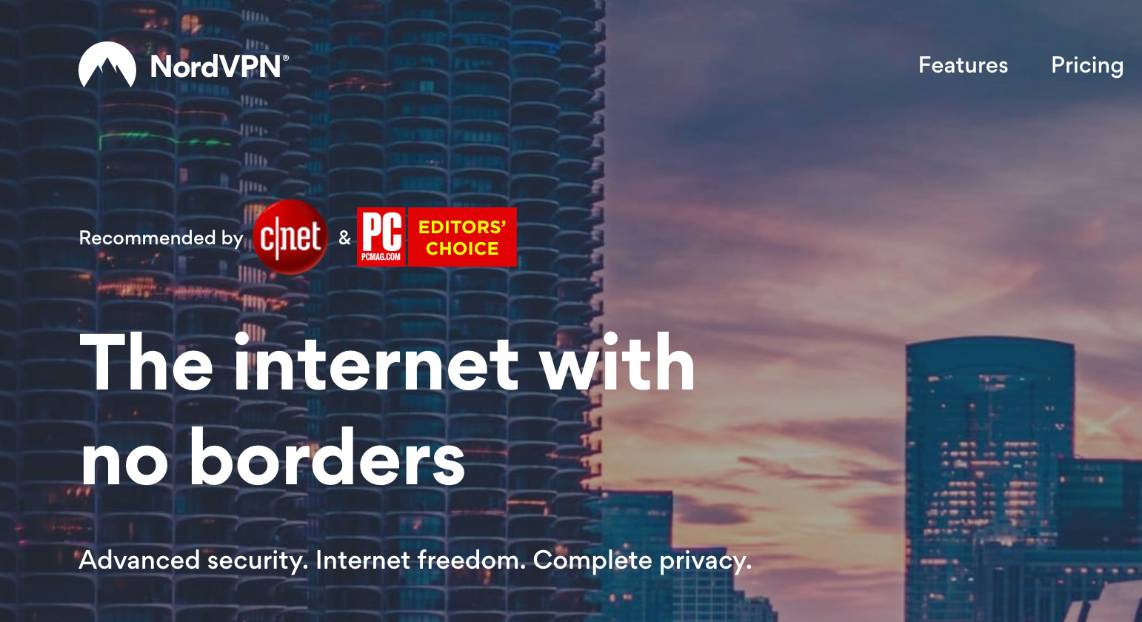 NordVPN is a security-oriented provider that's jam-packed with features. For the start, it offers 256-bit AES encryption, which is even higher than the one used by the military. Second, there's a Double VPN feature for adding a layer of security.
And finally, a zero-log policy.
The best thing is that this is one of the cheapest providers on the market! Although it's not the fastest, you'll still enjoy torrenting or streaming 4K content, thanks to its P2P support and satisfying speeds.
Not to forget, NordVPN has 5,400+ servers, offering thousands of choices around the world.
Having all of this for just a few dollars a month seems impossible. If you don't believe us, the button below will take you to NordVPN's website, so see it for yourself.
PROS:
5,400+ servers
Really good reputation
NordVPN is based in Panama
The application is simple to use
CONS:
Expensive short-term plans
---
Summary
Guatemala offers some stunning landscapes and structures to admire. But sometimes, you've got to visit the world of the internet to break this monotony. Thankfully, visiting your favorite internet destinations safely is possible with a quality VPN.
The best VPN for Guatemala is ExpressVPN. Having in mind its jaw-dropping speeds, ease of use, and strong security, this provider easily takes the win to the British Virgin Islands, where it resides.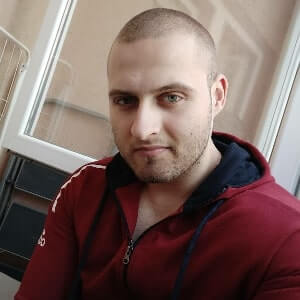 A professional writer with a Master's degree in Mechanical Engineering. Since his youngest age, he loves everything related to internet, technology, fitness, games, and dogs! He joined our team in order to bring his deep knowledge in security services, among which VPN is of course a key component.