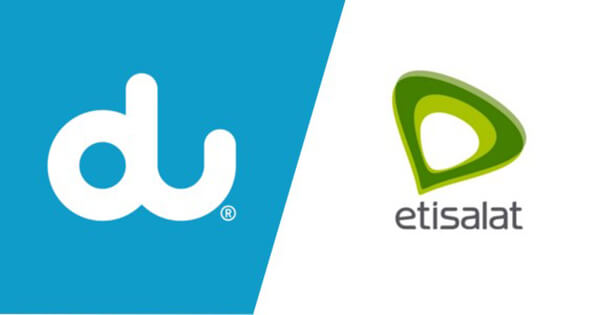 The United Arab Emirates is known for its strict rules and laws regarding free internet access. Many blocks are placed on certain websites for "protecting" the citizens from whatever the government deems harmful. However, even with relatively justifiable motives, the country doesn't respect users' rights to explore the internet freely. Because of that, big telcos are responsible for these restrictions, boasting a large market share. We will tell you right after why using Free VPN for Etisalat and Du is not really the best idea.

Ranking of the best VPN to use with Etisalat and Du (2023):
ExpressVPN
NordVPN
CyberGhost
Surfshark
Private Internet Access
Do Free VPNs Work in the UAE?
Etisalat and Du are supreme when it comes to blocking VPNs. This means that only a small portion of them works in this country. And to be completely transparent with you, free Virtual Private Networks DO NOT work in UAE!
Why Free VPNs Don't Work in UAE?
Up until a few recent years, VPNs were very popular in this country. Thousands of users used them to watch Netflix or communicate with their friends on Skype. But, in the last few years, the tides have turned for the worse.
It's very hard to find a reliable free VPN provider that isn't going to be blocked by Etisalat and Du. And although the usage of this service remains popular, there are quite big challenges to overcome.
This trend began in 2017 when TRA (Telecommunications Regulatory Authority), Etisalat, and Du started tracking usage of such services in the UAE.
As they claim, it has a lot to do with business and religion. They have a very specific standpoint about this situation, claiming that any content confronting "ethics and morality of the UAE" will be blocked. Since then, many anti-religious, gambling, and pornography websites have been blocked.
Even some articles on Wikipedia are blocked, as well as VoIP services like Skype. For years, many users used a free VPN mainly for Skype while today, it's considered a crime. This crime can be punished aggressively, with fees being from Dhs 500,000 to Dhs 2,000,000.
When converted to US dollars, we're talking about six-figure amounts! In some cases, users will have to spend some time in jail AND pay a pretty hefty fine.
Why Are Etisalat and Du Responsible for This?
The biggest hurdle for VPN providers in the UAE is telecom companies. In other countries, you can bypass all kinds of censorship with a good VPN. In this country, however, the monopoly is held by Du and Etisalat – two major service providers.
These companies are the main opposers to Virtual Private Networks because they lose revenue when people use alternative apps instead of theirs. Interestingly, the fall of VPN in the UAE began right as Du and Etisalat started releasing their new apps akin to those that were blocked.
Coincidence? We think not!
Best Premium VPNs Usable With Etisalat and Du
With only a handful of VPNs working in the UAE, you're left with only the premium providers. Before we move on to the list, we want to stress one thing. Make sure you set up your Virtual Private Network before you arrive in UAE.
Download it, install, and try if it works before you're there.
There's a certain risk when downloading a VPN in this country due to constant surveillance. Furthermore, the aforementioned providers often blacklist websites of VPN providers, so you won't be able to access them.
Now that we got this out of the way, let's see our top 4 picks. Beware that all these providers are among the best for the United Arab Emirates.
1. ExpressVPN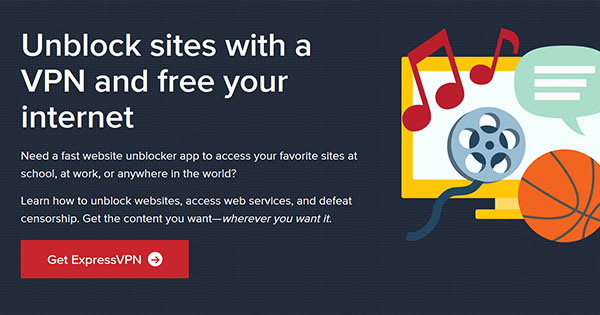 ExpressVPN is a champion at meeting the most important characteristics for a service like this. If you want to use a VPN in the UAE, this is by far the best choice. For the start, we like that the company offers a strict zero-logs policy. This means that your info of any kind isn't stored in the company's database.
Privacy is something you should always consider in a country like this. If you're caught doing something illegal, you can face some brutal charges. ExpressVPN uses rock-solid AES-256 encryption, which is also used by the U.S. government and military.
Of course, there's DNS and IP leak protection accompanied by a kill-switch if the service fails (which never happens).
The provider can easily pass geo-restrictions, so you can enjoy your favorite content from Netflix, Hulu, or any other streaming website. Treat yourself with a 12-month plan from ExpressVPN, as the company offers a 49% discount and three months free for this plan.
If you don't feel like your money's worth the service, you can always get your money back with a 30-day money-back guarantee.
2. NordVPN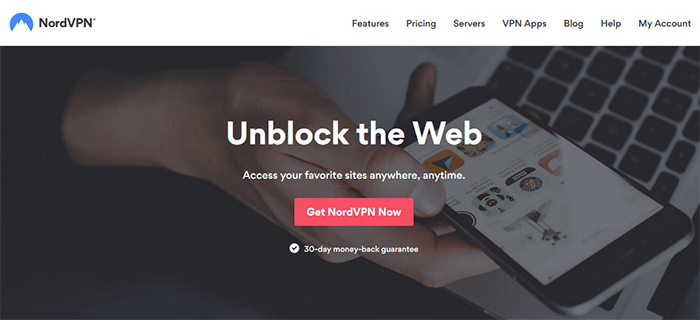 NordVPN comes with whopping SSL-2048-bit encryption and zero-logs policy, offering its clients the best protection on the market. For the pickiest users, it's good to know that there's a Tor Over VPN option, so you can use Tor to browse the internet.
Users in Dubai and UAE will have zero problems bypassing geo-restrictions and blocks from telecom companies. This means that all the sensitive content and popular TV shows will be at your hand's reach. Speaking of Dubai, check out our selection of VPNs for Dubai here.
Overall, NordVPN is stellar when it comes to speeds and superior in terms of security and privacy. Millions of users use it, so why wouldn't you?
3. CyberGhost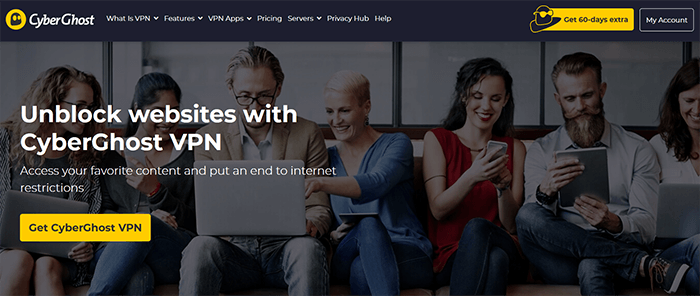 CyberGhost is a Romanian company that boasts more than 6,000 servers around the globe. This is one of the reasons why it's so superior. Aside from that, our ghosty ghost comes with a great app sporting an intuitive interface that welcomes even the newcomers.
By offering a simultaneous connection to up to 7 devices, it's super-versatile, fast, and reliable. Those who aren't satisfied with the service can take advantage of their 45-day money-back guarantee, which only speaks about the company's generosity.
4. Surfshark
Surfshark is for those who want to eat Etisalat and Du for breakfast – as a shark would du (pun intended)! Luckily, you can eat those restrictions and blocks for breakfast using only one account for an unlimited number of devices.
The provider also utilizes a plethora of highly-secure protocols such as WireGuard, OpenVPN, and L2TP/IPsec. All of the amazing standard features are also included – DNS and IP protection leak, Double VPN, kill-switch, and zero-logs policy.
With 3,200+ servers in 65+ countries, Surfshark isn't the largest VPN but it sure as hell is one of the best.
Summary
To be able to enjoy all the popular and unpopular apps and websites of your choice in the UAE, we suggest ExpressVPN. With its blistering speed and jaw-dropping performance, it's going to impress even the pickiest users.
However, note that all the VPNs on our list work flawlessly in the UAE, so you won't make a mistake, whatever you choose. And this is particularly true if you have a subscription at Etisalat or Du!
Just don't use a free VPN provider, that is the only mistake you can make 😉
FAQ
? Can I use a free VPN for Etisalat and DU?
No. Avoid completely free VPNs at all costs. The vast majority do not protect you, resell your data, and above all, limit your data consumption per month. Put a few euros per month to get a quality VPN, it's the best choice you can make.

? What is the best VPN?
The best VPN to use on Etisalat and DU (to avoid censorship) is clearly ExpressVPN. It is the one that works best in the UAE. Other good VPN choices can be CyberGhost and NordVPN. Please note, however, that some VPN servers may not work. Do not hesitate to try several if needed.
? Is it legal to use a VPN in the UAE?
You risk absolutely nothing using a VPN in the United Arab Emirates as long as you use it to do legal things. So be reassured at this level. No one has been sanctioned so far for using such a service.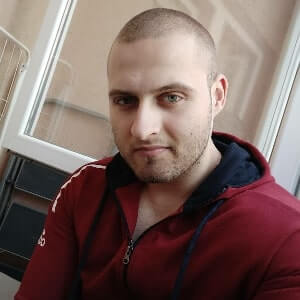 A professional writer with a Master's degree in Mechanical Engineering. Since his youngest age, he loves everything related to internet, technology, fitness, games, and dogs! He joined our team in order to bring his deep knowledge in security services, among which VPN is of course a key component.