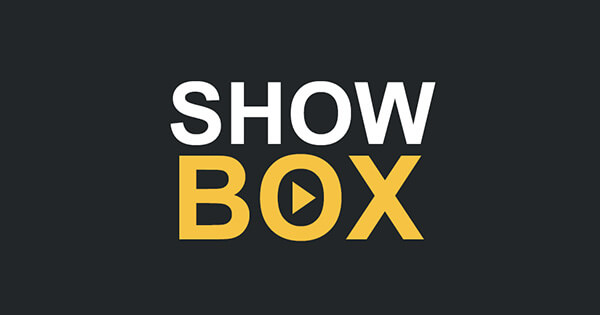 Those who love streaming and torrenting are well-acquainted with a website like Showbox. However, in recent years, movie producers and studios applied excessive pressure on Showbox, due to copyright violation, making it shut down quickly. With numerous attempts to come back, the company didn't make it, so its users are forced to look for an alternative. Speaking of which, our alternatives to Showbox are below, so let's jump right into it!
Top 5 Alternatives to Showbox that Still Work in 2023
Before we give you our top 5 picks, we need to put an emphasis on fake Showbox sites. There are lots of them online, with different domains and the word "Showbox" in their name, that all mimic the former website. Despite looking exactly the same, we advise that you DO NOT visit them for safety reasons.
They're full of malware, trackers, and ads, that will be injected in your computer, making you easy prey for hackers. That being said, the websites we're going to give you below are the best alternatives you can find online.
Best alternatives to Showbox (2023):
Popcorn Time
Pluto TV
Tubi TV
Cinema APK
Crackle
1. Popcorn Time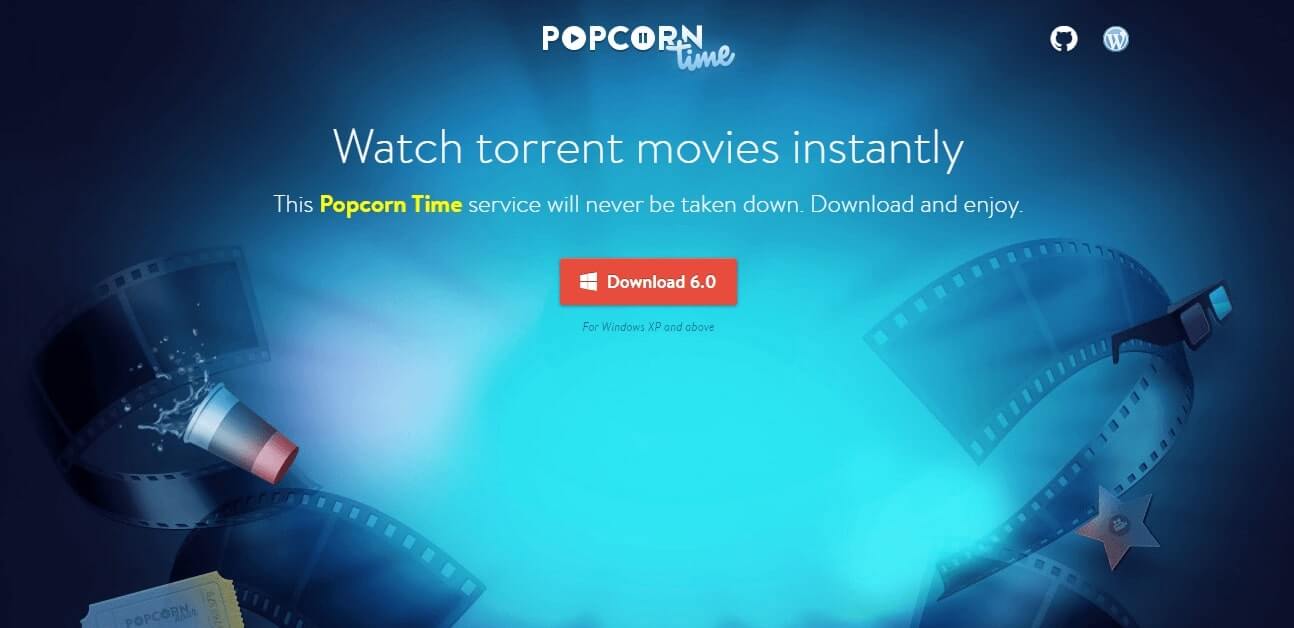 Popcorn Time is a well-known torrenting website that streaming fanatics use on a daily basis. We know it sounds confusing, but let us explain how this platform works.
You visit the website, download the app, and install it on your PC. Basically, it's a streaming tool that functions like a torrent client.
Now, to find the movie or show you want, you need to type its name and initiate the stream. In this case, Popcorn Time downloads it in real-time from any of the torrent sites, while at the same time allowing you to stream it in HD+ resolutions, depending on the movie or show.
Popcorn Time has a really big database of diverse content, which lets you enjoy the latest and greatest episodes or movies for free. Moreover, it allows you to add subtitles if you're watching a foreign movie, which drastically increases its functionality.
This is easily the best Showbox replacement that is free to download and use. However, as is the case with every torrent platform, it's not safe to use without a VPN. That's why you need a good VPN for streaming AND torrenting, to make sure you're never spied on.
2. Pluto TV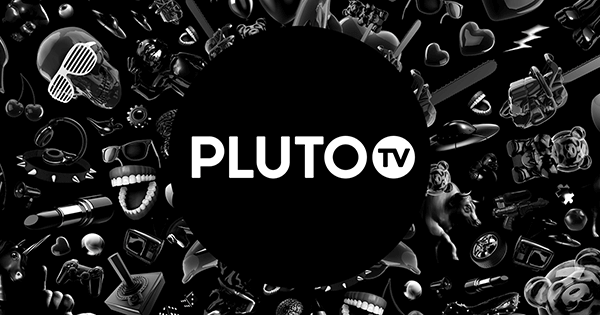 Pluto TV is an amazing streaming platform where you can watch movies and TV shows for free. It's one of the best apps like Showbox with lots of content that is usually available in very high resolutions and quality.
Don't expect it to be on the level of Popcorn Time, but it's pretty damn close. The main trick, however, is that it's available only for users from the United States. But, if you have a good Virtual Private Network, you can connect to the US server and bypass this geo-restriction.
Since this is a free streaming website, you need to be aware of the importance of VPNs. And to make it clear, we're going to talk about it in just a moment.
3. Tubi TV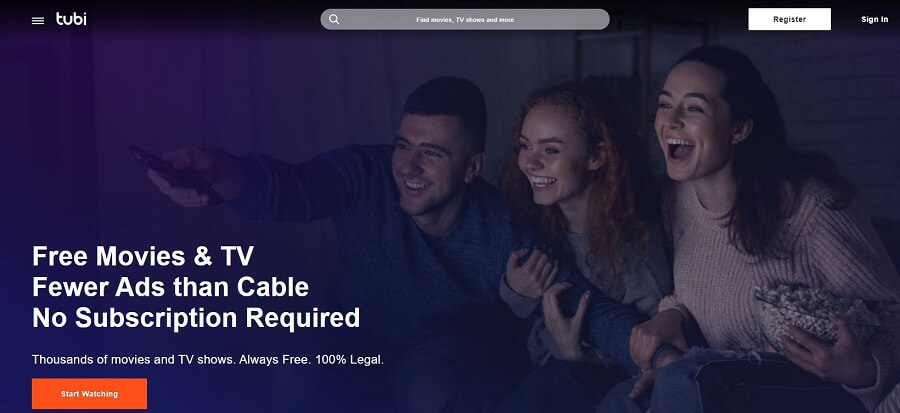 Another geo-restricted platform is called Tubi TV. This platform is very popular in the United States, which is the only country where it's available. Unlike Popcorn Time, the platform requires you to register an account with not much personal information.
After registering on this great alternative to Showbox, you just need to verify your account via email and you immediately gain access to its database of movies and shows. Being a free Showbox replacement, it has some caveats, one of them being ads.
The platform must earn revenue somehow, so it places ads that might hinder your streaming experience. With an ad-blocker, though, the problem should go away. After all, Tubi TV supports HD quality and the streaming experience is phenomenal if you're from the USA or you use a VPN to bypass this geo-restriction.
4. Cinema APK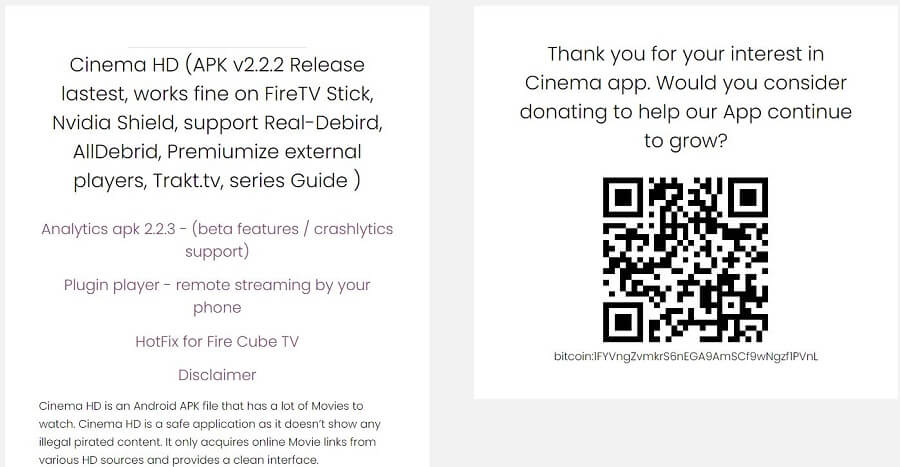 Cinema APK is one of the best apps like Showbox that will let you do exactly the same as this app. But, as we can see, the app is available only on Android smartphones and tablets. If you don't mind watching movies on a smaller screen, this is a great solution for you.
We like that the app isn't abandoned, despite its long life on the market. The developers constantly update the app with new movies, so you'll never be left without something to watch.
Another good thing is that it's available in pretty much all countries around the world. You just need to visit the app's website, download it, and install it on your smartphone. If you have any problems, visit Settings and choose to allow installations from unknown sources.
Once you select that, go back to the apk file and try to install it again. It should work now.
5. Crackle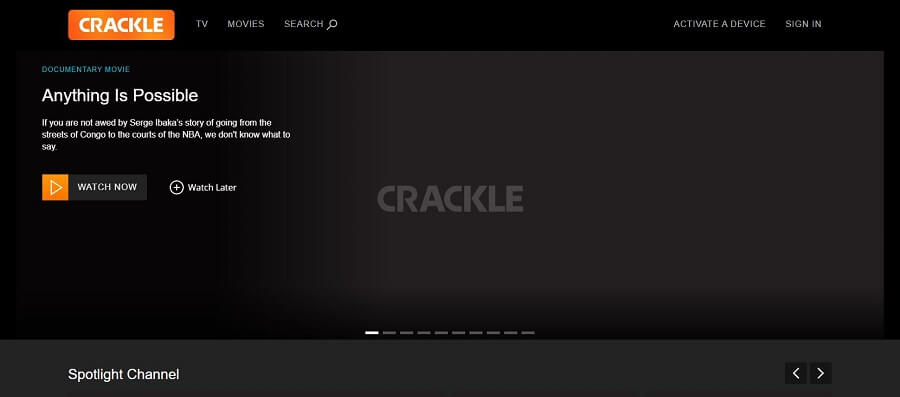 Crackle is perhaps the platform with the strongest pedigree on the list. It's owned by Sony, a tech giant known for its big influence on cinematography and technology. In terms of intuitiveness and functionality, this is the best app you're going to get.
Sony made sure that it's polished and easy to use, even on a low-end or "potato smartphone" as we love to call it. Coming from this company, you'll also find out that it has lots of Sony movies and TV shows that are fun and exciting to watch.
Furthermore, the app is frequently updated, with new entries every week, making its extensive catalog more compelling. We like that you can use a search bar or advanced search, letting you filter content by genres or even actors/actresses!
Crackle even works if you don't register, but you can make your account if you want to personalize your playlist. Sadly, the app is available only in the United States. With a VPN, that won't be a problem, regardless of your location.
Why Do You Need a VPN with Showbox Alternatives?
It's obvious that you need a good Virtual Private Network for Showbox alternatives, but the question is – why? Here's why using it for this purpose is mandatory:
Bypassing Geo-Restricitons
From the 5 apps that we gave you above, 4 of them are available only in the United States. This is truly a big country, but not all of us have the luxury to live there. For that reason, using a VPN to bypass this geo-restriction is a must if you want to access the platform.
Luckily for beginners, bypassing geo-restrictions is dead simple. You need to subscribe to the provider, download the apps, install them, and connect to the US server. By doing so, you change your IP to the US one, "fooling" the site into thinking that you're from that country.
Also, your real IP if obfuscated and the connection is encrypted with 256-bit AES encryption.
Avoiding ISP Throttling
ISP throttling is one of the most cunning and evil things your ISP can do. For those who don't know, ISP stands for Internet Service Provider. Your ISP will almost never give you the internet at its intended speed, and when you consume large chunks of data, this situation will worsen.
This happens when streaming or torrenting, where your download and upload speeds drop drastically, seemingly without a reason. But, the ISP sees everything you do online and can impose such measures whenever it wants or deems appropriate.
Simply put, they'll slow down your speeds intentionally when you consume more bandwidth than they're willing to give you. And don't be fooled into thinking that it rarely happens. It actually happens A LOT, without you realizing it.
A VPN will successfully hide your online presence, making you invisible to the prying eyes of your ISP.
Avoiding Legal Consequences
Some of the sites we mentioned are based on P2P activity, such as Popcorn Time. Torrenting isn't illegal, but violating copyright is. As mentioned, your ISP sees every bit of online activity you perform. Before you ask – it can even see when you're watching porn – uh-oh!
If it sees that you're downloading a copyrighted movie or TV show, it will send the notification to the government, after which they'll fine you for breaking the law. The fines can go from $1,000 to a 5-digit number, depending on your jurisdiction.
Free streaming platforms are, for the most part legal. However, many of them have been shut down in recent years, including Showbox, making it risky to watch anything online without this service.
With a VPN, you can obfuscate your IP, letting you slide right under the ISP and government's radar!
Best VPNs for Showbox Alternatives
When buying a Virtual Private Network, we suggest you don't make rushed decisions. There are lots of providers that aren't worth your time and you don't want to throw your precious money away.
Here are our best VPN picks that are worth a shot for enjoying Showbox best alternatives.
1. ExpressVPN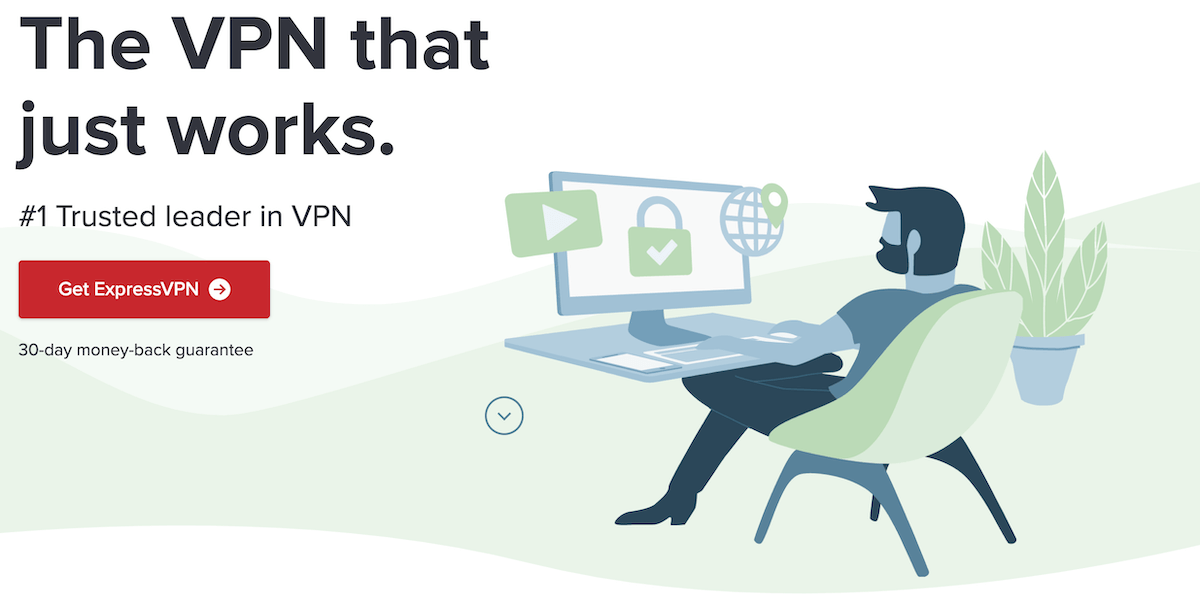 ExpressVPN is a versatile provider that ticks every box. It has a really good VPN app on iPhone, Android, Windows, macOS, and even Linux platform. This allows you to protect every device in your home and enjoy Showbox with a click of a mouse.
For bypassing geo-restricitons, ExpressVPN is a champ. It has 3,000+ servers in 94 countries, of which hundreds of them are in the USA. This will come in handy for enjoying Tubi TV or Crackle, but also paid platforms like Netflix, HBO GO, and Hulu.
What we like about ExpressVPN is the speeds it provides. For years, it's been the fastest provider on the market, and in 2023, nothing's changed. The provider offers stable connections, secured by 256-bit AES encryption and a kill switch.
If you love Popcorn Time, you'll be glad to know that it's an amazing service for torrenting, as well. ExpressVPN doesn't store any logs, so your ISP can't see what you've downloaded in the past.
Last but not least, it offers 5 simultaneous connections and a 49% discount for an annual plan. On top of that, you get 3 months FREE and a 30-day money-back guarantee. What more to ask for, really?
Use Safely all Showbox Alternatives With ExpressVPN >
2. NordVPN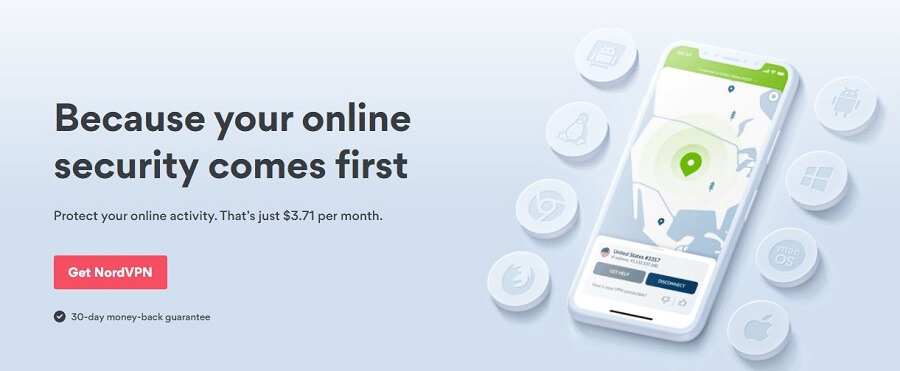 Oh, you can ask for NordVPN – we nearly forgot. NordVPN is yet another VPN giant with millions of users worldwide. With 5,600+ servers in 60 countries, unblocking geo-restricted sites will be a breeze. Pluto TV, Netflix, Disney+, or Hulu – you name it – everything will be at your palm's reach!
The provider is known for its focus on security, which makes it great for using the Showbox alternatives. You get 256-bit AES encryption, a kill switch, and even obfuscated servers for bypassing censorship. There's CyberSec, an ad-blocker, which will effectively remove trackers and block ads on any site.
In terms of speeds, NordVPN isn't to be messed with. Its abundant servers offer stable connections and solid speeds for streaming, letting you watch even 4K content with ease. You'll like its ease of use and app compatibility because the provider supports every major platform, including routers, for supreme security.
NordVPN is a great deal for the price, without a doubt. It offers 6 simultaneous connections and unlimited bandwidth, for endless streaming on sites like Showbox. If you're going to get it, we recommend its 3-year plan that yields the highest discounts.
Get NordVPN for Showbox Alternatives >
3. CyberGhost

CyberGhost is made for those who don't want to give a lot of money, all while getting superb performance. This is really among the best VPNs for Showbox, with excellent speeds and a lot of servers… really a LOT! To be precise, 7,000+ servers in 90+ countries worldwide – that's insane!
This provider has dedicated servers for streaming and torrenting, which is all you need. Just connect to the P2P-friendly server and enjoy some of the platforms from the list. Conversely, you can unblock paid platforms like Netflix and Hulu if you connect to a particular dedicated server.
Security-wise, CyberGhost follows an industry-standard. There are military-grade encryption and a kill switch, coupled with a reliable ad-blocker. By default, it uses OpenVPN, but you can switch to IKEv2 as a good alternative.
The main selling point of CyberGhost is its price. It's far cheaper than the previous two entries but offers, more or less, the same things. Sure, it doesn't work in China anymore but that's not a big deal for many users that are just looking for a VPN that is working with the best Showbox alternatives.
Its 3-year plan gives you a 45-day money-back guarantee with the biggest savings, so why not give it a shot?
Enjoy Showbox Alternatives With CyberGhost >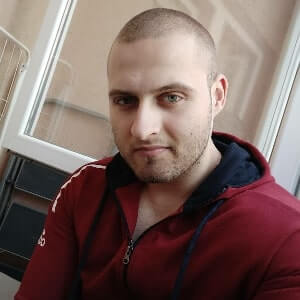 A professional writer with a Master's degree in Mechanical Engineering. Since his youngest age, he loves everything related to internet, technology, fitness, games, and dogs! He joined our team in order to bring his deep knowledge in security services, among which VPN is of course a key component.