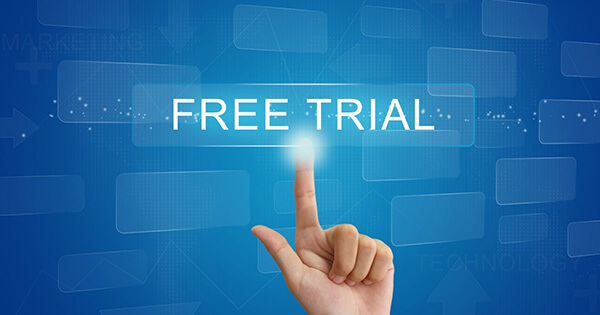 From the beginning of time, people refused to throw their money blatantly on the things they know nothing about. When buying a VPN, it's like buying a cat in the bag. You don't know how it looks, how it behaves, and if it's a cat, after all! That's why having a free trial is useful. It lets you test out the product before making a purchase. Today, we're going to give you a couple of free trial VPN providers that you can test out completely FREE, so let's jump right into it.
Best VPNs With a Free Trial
Are you excited about starting your VPN journey for free? Well, you should be. Browsing the internet securely and anonymously is what we all want, and with these providers below, you're going to be able to do that free of charge:
1. ExpressVPN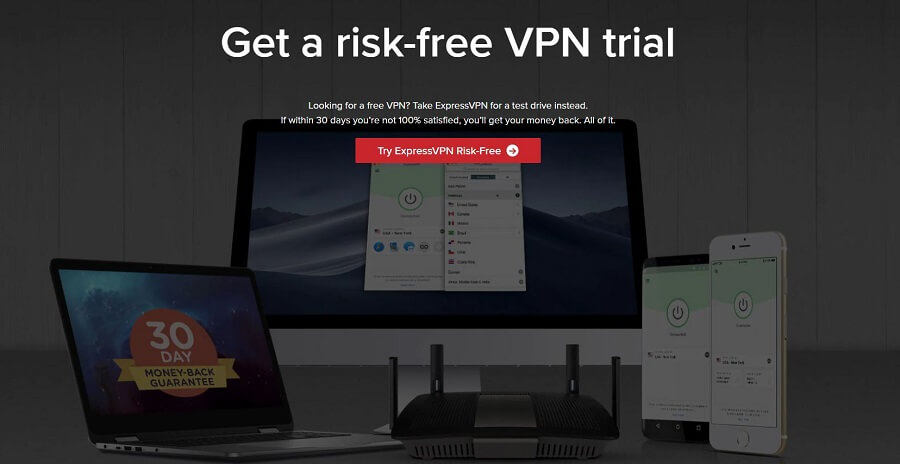 ExpressVPN is a company that knows its worth and if there's something it knows that's the fact that it's a premium VPN brand. Premium brands usually aren't very cheap and that's the case with this provider, as well. However, there's a silver lining in the form of a short 7-day trial on mobile phones.
Mobile users can now register on ExpressVPN via a smartphone (iOS/Android) and enjoy 7 days of FREE premium service – hooray! PC users will, unfortunately, have to go straight to the buying process and start using the provider.
That's not bad, as ExpressVPN offers a 30-day money-back guarantee.
Feature-wise, the provider packs 3,000+ servers in 94 countries around the globe. It has the fastest speeds on the market, allowing you to enjoy the internet to the fullest.
For streaming, it unblocks Netflix US, Hulu, Disney+, and many other platforms, and due to the speeds, you can even watch Netflix Premium plan's 4K footage.
In terms of security, ExpressVPN boasts 256-bit AES encryption and a kill switch. Split tunneling is also here, as well as an array of special features and functionalities. With its intuitive interface and vast device support, we're sure that it'll satisfy every user out there.
Sure, you can't connect an unlimited number of devices simultaneously but 5 will suffice at this price point. As an icing on the cake, ExpressVPN has some of the best support teams available. You can contact it at any time, 24/7, and solve the potential issues in a matter of minutes.
Should you decide to extend a free trial to a long-term relationship with the provider, a 49% discount and 3 months free for an annual plan will patiently wait for you.
Get ExpressVPN Free Trial now >
2. NordVPN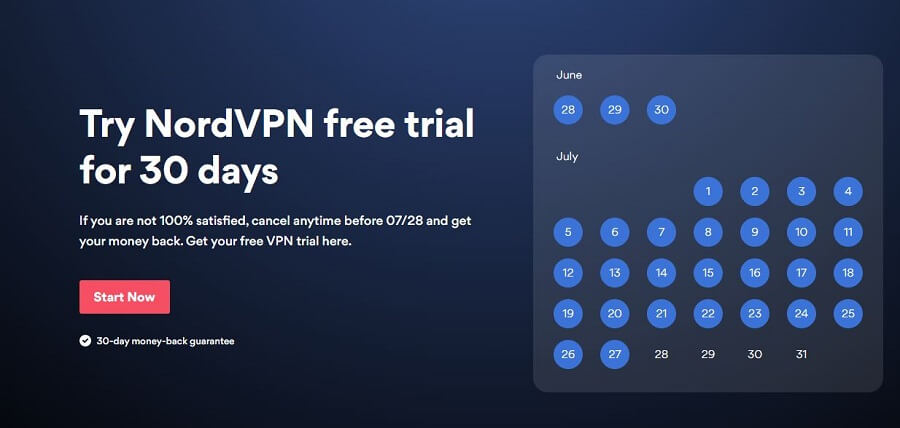 If you're looking for a premium solution on the market, look no further than NordVPN. This Panamanian provider did all the best to become as affordable as it can be, all while providing sublime performance and security.
As we said, NordVPN is a premium provider, and as such, you can't use it for free. However, if you're an Android user, that will not apply to you.
NordVPN offers a 7-day free trial on Android devices, where you get to test all of the premium features for exactly zero dollars. Furthermore, you can take advantage of its 30-day money-back policy, where they'll refund your cash, regardless of how you used it.
Many providers attach certain conditions for a refund, but this one doesn't.
This means that you can use its 30 days risk-free, and if you don't like it, get your money back. NordVPN is one of the best for multiple reasons. It has 5,700+ servers worldwide, in 59 countries, and packs some of the fastest speeds on the market, accompanied by ExpressVPN.
Furthermore, NordVPN uses 256-bit AES encryption for protecting your connection, which works in conjunction with an automatic kill switch. We found that it's great for enjoying Netflix and bypassing geo-restrictions in general.
With the recent addition of NordLynx, a WireGuard-based protocol, this has become a much more secure and better provider overall.
Simply put, it's one of the best VPN according to Reddit and other platforms. Should you decide to buy it, you can get it for a fair price, so it's very wallet-friendly.
3. CyberGhost

What about CyberGhost? Is it any good? Before buying it, we suggest reading our in-depth review of CyberGhost. We explained why we deem it one of the best VPNs on the market. For now, let's see if it offers a free trial and how long it is.
Similar to NordVPN, this is a premium provider that will charge you for its services.
But, there's a silver lining. It offers a free trial for BOTH desktop AND mobile devices – hell yeah!
If you're a desktop user, CyberGhost will give you a one-day free trial for its premium service. This means that you can take advantage of its 7,000+ servers and rock-solid security for 24 hours. Mobile users will be happy to know that they can get a 7-day free trial, which is quite a lot for testing out the provider.
The good thing is that CyberGhost doesn't require a credit card, which is one of the most despiteful business tactics for us. Instead, you just need to make a new account and enjoy anonymous browsing with the provider.
As for its quality, it's not to be questioned. Apart from solid speeds, it offers the largest server network and military-grade encryption.
We like it for bypassing geo-restrictions and unblocking sites such as Netflix, HBO GO, and Amazon Prime Video. CyberGhost also has dedicated servers for streaming and torrenting, making it a versatile provider for day-to-day use.
Another good thing is that it offers a zero-log policy, granting you maximum privacy and security at all times.
And if you want to buy it, you'll be glad that it costs just less than three bucks a month for a 3-year plan. Oh, a 45-day money-back guarantee is there, as well, letting you enjoy a month and a half worth of VPN before getting your money back (but not if you took only one month worth of subscription).
Get CyberGhost Free Trial now >
4. VyprVPN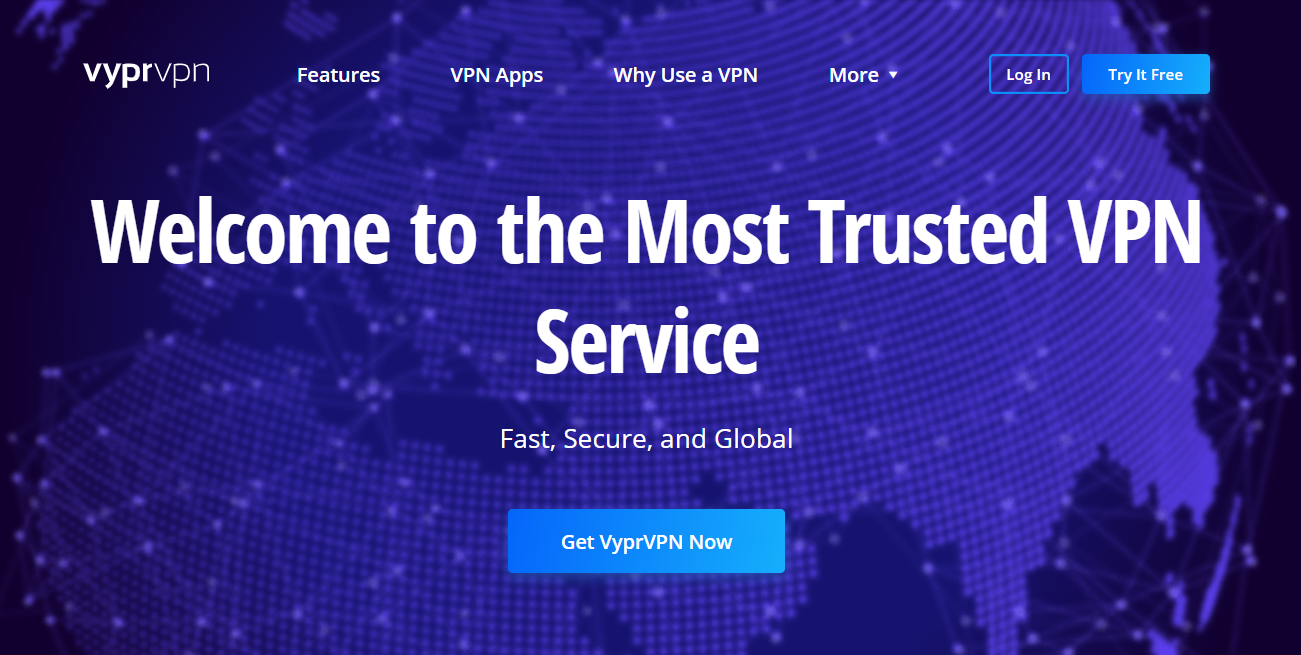 VyprVPN is an amazing provider that aged like fine wine. It's not the oldest name in the game, but it managed to win the hearts of many, simply by getting an external audit from Leviathan Security.
Up until recently, the provider was forced to store logs, so it couldn't keep up with the no-log providers such as CyberGhost and NordVPN.
However, with a bit of a fight, they managed to fulfill their goal, even getting their zero-log policy audited from the aforementioned company. Luckily for us, we can now use it anonymously on multiple devices and enjoy safe and secure web browsing.
PC users won't get a free trial, but Android users can now enjoy using it for 3 days for free.
Of course, we're talking about the premium service, with 700+ servers and unlimited bandwidth. The only thing we hate here is the fact that they require your credit card.
If you forget when 3 days pass, they'll just sweep the required sum of money from your credit card, which isn't going to make you happy, unless you want to buy it.
As for computer users, VyprVPN gives a 30-day money-back guarantee. That's more than okay, considering that you can get it no questions asked. Feature-wise, VyprVPN is one of the best providers on the market. It offers solid speeds and the ability to unblock Netflix and HBO GO.
Its proprietary Chameleon protocol is great for bypassing the Great Firewall of China, extending its use greatly.
The provider uses 256-bit AES encryption with an automatic kill switch. It also supports OpenVPN, letting you enjoy maximum security and privacy every second you spend connected to a server.
With intuitive apps across all the platforms, the provider and its free-trial will be a great starting point for beginners and satisfy the needs of more experienced users, too.
5. ProtonVPN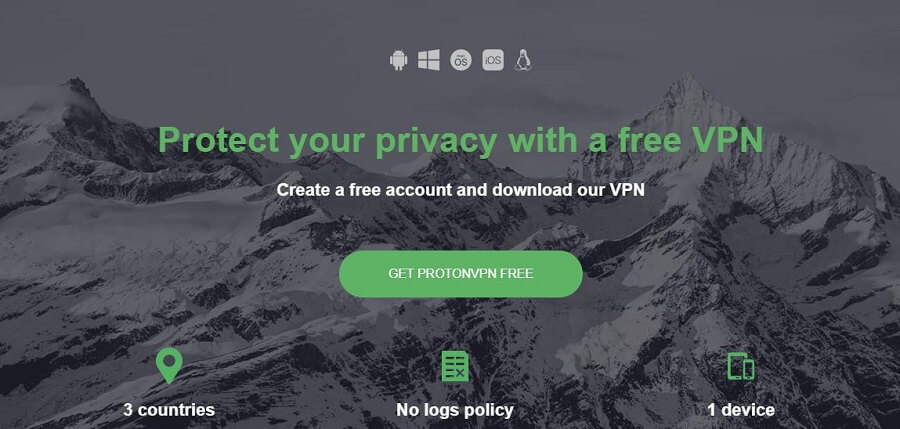 ProtonVPN is one of the most interesting VPN providers out there. It offers plenty of subscription plans that aren't very cheap. However, ProtonVPN will immediately justify your expectations once you buy it. Since you aren't planning on buying it (yet), we need to talk about its free version, which fortunately exists.
This Swiss provider offers both a free plan AND a free trial, so feel free to choose your side. A free trial is here for giving you a glimpse of its premium version, while the free version can be used indefinitely, as long as you're okay with the limitations.
The question is – which platforms are eligible for this offer? All of them! ProtonVPN offers a 7-day free trial for all devices if you sign up for a free account. All you have to do then is connect to a server, and after your first connection, the pop-up message will appear, saying that a 7-day trial is active.
Beware that this is a trial of the ProtonVPN Plus plan, which is the second-best plan that the provider offers. Apart from that, you get a 30-day money-back guarantee, so even if you give your money on it, you can get it back if the provider isn't to your liking.
In terms of features, ProtonVPN ticks pretty much all the boxes.
While it's not the fastest out there, you get up to 10 simultaneous connections, depending on the plan, as well as 1,000+ servers in 50+ countries worldwide. The provider also supports Secure Core servers that grant you privacy and security, so that no one can track your internet activity.
Needless to say, it has unlimited bandwidth, letting you explore the depths of the internet infinitely.
Get ProtonVPN Free Trial now >
6. HideMyAss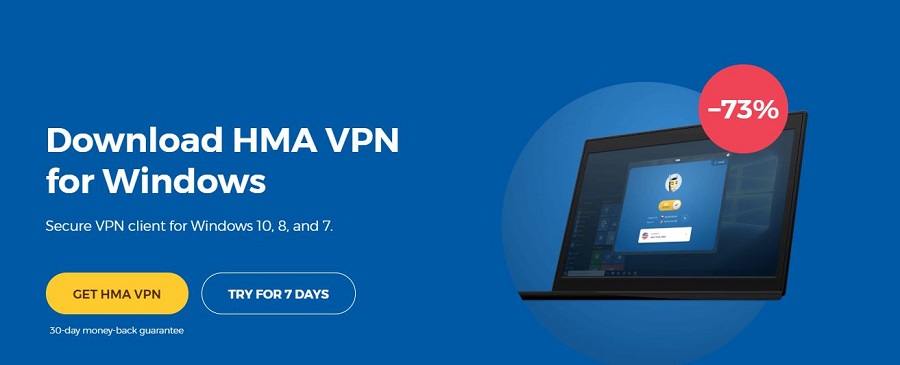 HideMyAss sounds like a silly provider, thanks to its amusing name. This British VPN surely has some of the British humor, as well! Apart from being funny, the provider can also be very serious when it comes to business, offering a decent service for your money.
You aren't planning on buying it yet, so let's take the word money and place it somewhere else.
Does this VPN offer a free trial? Yes!
HideMyAss comes with a 7-day free trial for all platforms, making it a decent choice for entering the world of VPNs. To get a 7-day free trial, you'll first have to provide a credit card, which, as we said, isn't the best business practice.
If you feel that you aren't going to forget about your trial, then go for it, but be sure to cancel before it ends if you don't want to buy it.
As soon as you start a trial, you can use all of its premium features during that period, even on iOS, Android, and Mac devices. HideMyAss isn't the most respected provider on the market, however, which will give some of the users a cold shower.
A few years ago, it was involved in the arrest of a suspect, which got caught thanks to this company giving out his IP address and personal info.
This wasn't a no-log provider, that's for sure. Recently, that changed, and HMA officially became a zero-log VPN. Nowadays, it's a trustworthy provider that you can test for free. With 1,400+ servers in 190+ countries worldwide, the provider effectively covers the whole planet, which is great for bypassing geo-restrictions.
If you still don't like it, a 30-day money-back period is here, no questions asked.
Get HideMyAss Free Trial now >
7. ZenMate

The last Virtual Private Network that we're going to talk about is ZenMate. This provider has a lot to do with CyberGhost, as it's a part of Kape Technologies, the company that bought both providers. While it might not be the ideal provider, it's still an affordable option for non-demanding users.
And if you want to save money by not paying a single dollar, ZenMate offers a completely free trial that lasts 7 days, on any device. Since it doesn't require a credit/debit card, you can try it risk-free, as well.
You need to create an account on the website, confirm your email, and your trial will start. Simply download the app you want, and start browsing the internet anonymously.
Do we recommend ZenMate in the long run? Well, depending on what you want from your VPN. Despite being located in Germany, it sports a zero-logging policy and even allows torrenting, which is amazing. The speeds aren't the greatest, but you get a kill switch and 256-bit AES encryption.
For those who need help, ZenMate offers live chat, where support is available 24/7. All in all, ZenMate improved a lot in recent years, even expanding its network to eye-watering 3,700+ servers worldwide. That's larger even than ExpressVPN!
FAQ
Before wrapping it up, let's answer some of the most commonly asked questions related to free trials in VPNs.
? What is the best free trial VPN I can get at the moment?
The best free trial VPN is ExpressVPN, closely followed by CyberGhost. While ExpressVPN gives you a free trial only for a mobile phone, CyberGhost gives you a 24-hour trial on the computer AND a 7-day trial on a phone.
Anyway, both of these providers are great options for torrenting, streaming, or any other purpose online.
⚠️ Do free-trial VPNs offer unlimited data?
If it's a free trial of a premium service, yes. The VPNs we gave you above all provide unlimited data in their free trials. ProtonVPN's free plan doesn't, but it lets you use it indefinitely, so it isn't a trial.
? Are free-trial and free VPNs the same?
No. Free VPNs offer their services free of charge, so you just have to download the app, and enjoy it. Free trials are the premium, paid features that you can use in a limited period, and not pay anything.
? Will VPNs take money from my credit card after the trial period is finished?
Yes, if you provided this information. If a VPN doesn't require credit card info, it can't take any money from you when the trial is finished. That's why it's important to cancel the free trial on time if you don't intend on buying the service.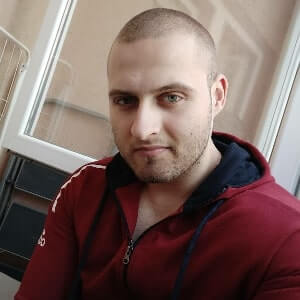 A professional writer with a Master's degree in Mechanical Engineering. Since his youngest age, he loves everything related to internet, technology, fitness, games, and dogs! He joined our team in order to bring his deep knowledge in security services, among which VPN is of course a key component.