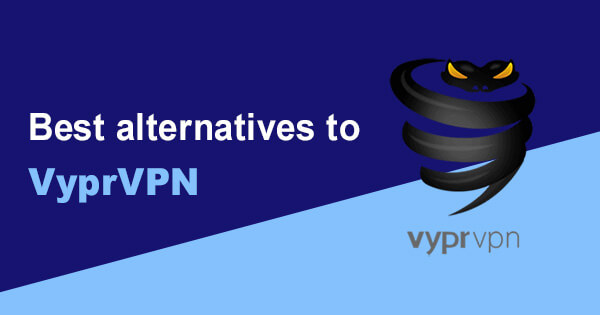 For years, Golden Frog company, which is based in Switzerland, has been present in the fight against cyber attacks. This company has tried to ensure optimal online privacy and anonymous browsing. As a result of their efforts, VyprVPN was developed, which claims to be one of the safest VPNs on the market. It offers a myriad of protocols, 256-bit AES encryption, as well as the relevant Chameleon technology. Still, although safety and privacy are of extreme importance, do these few features ensure that you are getting optimal performance? Well, we don't think so. Let's see why you should be looking at alternatives for VyprVPN.
Why Can VyprVPN Be Disappointing?
While there is potential in VyprVPN, it does have a set of cons that might deter you from subscribing to this service. To help you make an educated decision, we have prepared a list of points that you may want to consider!
If you can find a VPN service or any other type of product that doesn't have a single flaw, we would be quite surprised. However, the fact that there is no such thing as perfect doesn't mean that a VPN should fail in a couple of aspects.
Unfortunately, we found a few major disadvantages that you would experience after subscribing to VyprVPN.
Weakness #1: Sketchy Log Policy (A While Ago)
Golden Frog has been claiming for years that they do everything in their power to ensure that you are completely safe and secure. While including reliable protocols and encryption is a part of this game, logging policy also plays an important role.
Much like any other VPN, the company claims that there is a strict no-log policy. However, being skeptical and driven by our experience, we wanted to investigate this further.
What we found looking at their ToS and privacy policy is that they keep track of the number of bytes that you have used.
They also track connection logs and your IP address and store it for 30 days. This is justified by claiming security aspects, but frankly, we don't believe this. The main issue that is related to a privacy policy that keeps logs is the fact that your info and browsing data may end up in the wrong hands.
Keep in mind that, although Switzerland is not a part of the 14 Eyes alliance, it doesn't have optimal data retention laws.
Thus, the local authorities may still have the right to ask for your private info and browsing data from VyprVPN.
UPDATE: VyprVPN's zero-logging policy has been audited in 2018 and since then, it DOES NOT store any logs. The audit was conducted by Leviathan Security, one of the most powerful companies in the cybersecurity world.
Weakness #2: Limited Netflix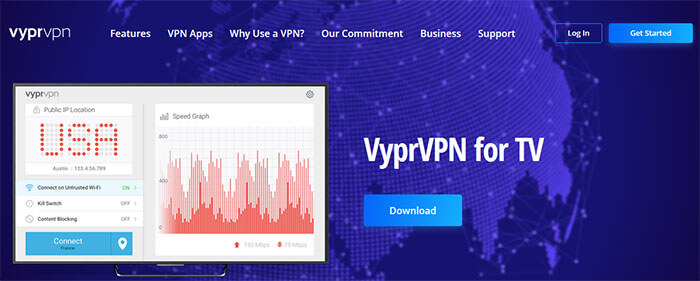 If you know a thing or two about VPNs, then you probably know that, since 2016, most providers haven't been able to unblock Netflix. Not only this, but in the past couple of years, restrictions have been imposed by Hulu, Amazon Prime, and BBC iPlayer, as well.
This means that we didn't have high expectations when it came to VyprVPN, and we were completely right. They offer around 700 servers in just below 50 different countries, and we started by testing their US locations.
Here, we had great success, as both the New York and the Chicago servers were able to unblock the Netflix catalog. We didn't encounter any issues related to connectivity or the website itself.
Unfortunately, this is where our satisfaction with its streaming ability came to an end. After testing the few locations in Canada, we found that this provider wasn't able to put out a reliable streaming ability in this region.
Not only that, but we couldn't unblock Netflix catalogs in the UK, the Netherlands, Germany, or France. This provider may be good for those who are interested in watching content that is intended for US citizens.
However, we think that it is not the ideal solution and that you should look at the alternatives that we will list down below.
Weakness #3: Blocked Torrenting
One of the strong points for VyprVPN is the fact that it offers reliable leak protection by using both a built-in kill switch and innovative Chameleon technology.
Bearing this in mind, one would think that this service is ideal for enjoying P2P transfers or torrenting. Unfortunately, that is not the case.
It is listed both in the VyprVPN ToS and the official Golden Frog ToS that torrenting is technically allowed. However, there is a huge catch to this.
If you are reported to have broken any of the relevant copyright laws, your account will be instantly banned. If you have ever searched content with torrenting sites, you know that breaking copyright laws is almost inevitable.
Thus, it is a fact that subscribing to this service for P2P transfers is not the best idea.
Weakness #4: Slow Customer Support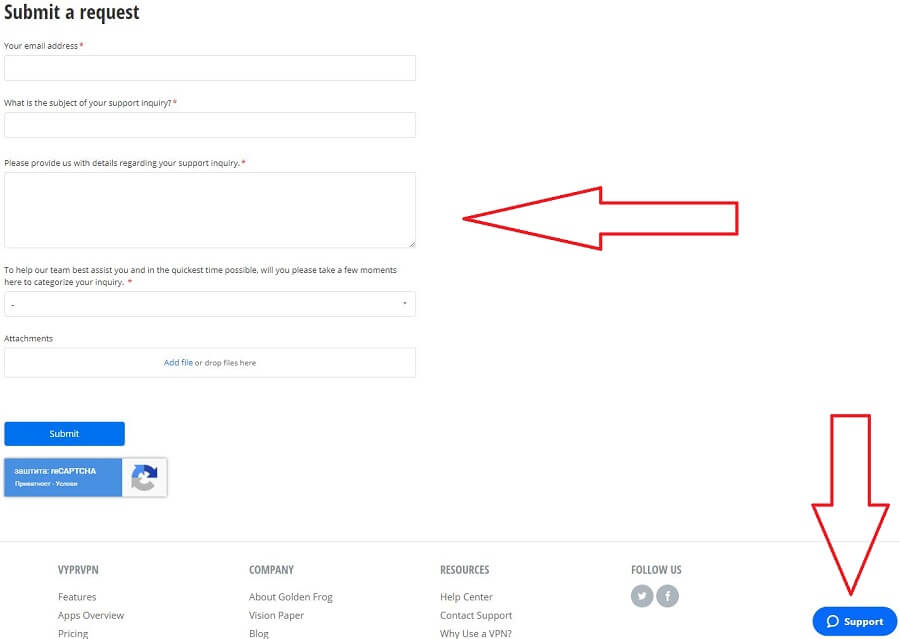 One of the main elements of any reliable provider is that it is highlighted by an effective customer support team.
Would we recommend VyprVPN for this matter? Both yes and no.
A good thing is that they don't only offer an email ticket inquiry but also a live chat feature that you should be able to use if you are in a rush. Still, after having tested both, we had only partial success.
With their live chat option, we weren't able to settle the issue we had, and they instructed us to send an email inquiry.
On the other hand, once we did that, we had to wait for 24 hours before receiving an answer.
Weakness #5: Lacks Anonymous Payment Methods
Last but not least is that if you were hoping to stay completely unnoticed, you will not be able to do this.
While most leading providers do support Bitcoin and other cryptocurrencies, this is not the case with VyprVPN.
Favorite Alternatives to VyprVPN: 3 Paid Providers
If you want to know more about its weaknesses, you can read our full review. Now that we have discussed that, it is time to move ahead and talk about a few substitutes for VyprVPN.
Luckily, the market is so versatile that finding providers that correct the aforementioned weaknesses is quite easy.
ExpressVPN: The Best Alternative to VyprVPN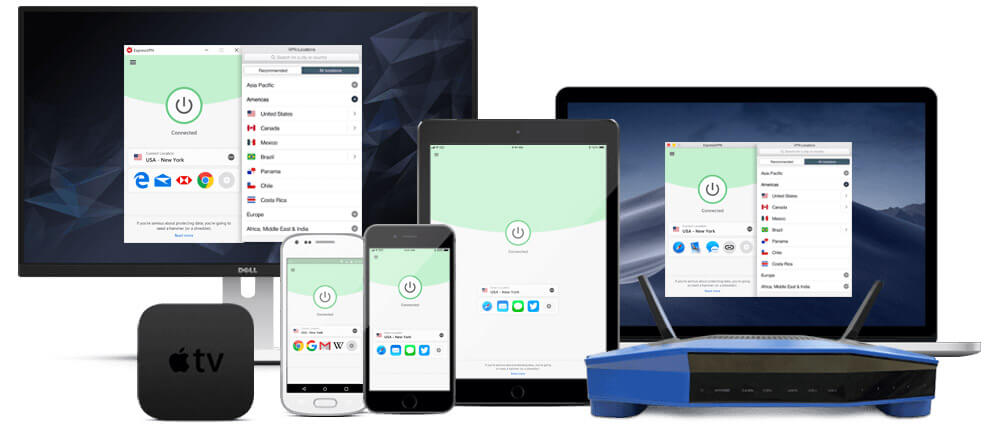 We mentioned a couple of times that VyprVPN does a great job protecting your info from third parties and hackers. This is mostly due to the leak protection and the encryption that they offer.
Still, they keep a track of your connection logs, as well as the primary IP address for 30 days. This makes us want to search for an alternative.
This comes in the form of ExpressVPN, which is a leading provider and is well-known to ensure optimal privacy and security. If you were hoping to enjoy a completely stress-free anonymous browsing experience, it is the right choice for you.
This is not the only positive thing about ExpressVPN, as it is praised for the 3,000+ fast and reliable servers that it offers. What more could you ask for?
CyberGhost: A Great Replacement to VyprVPN for Torrenting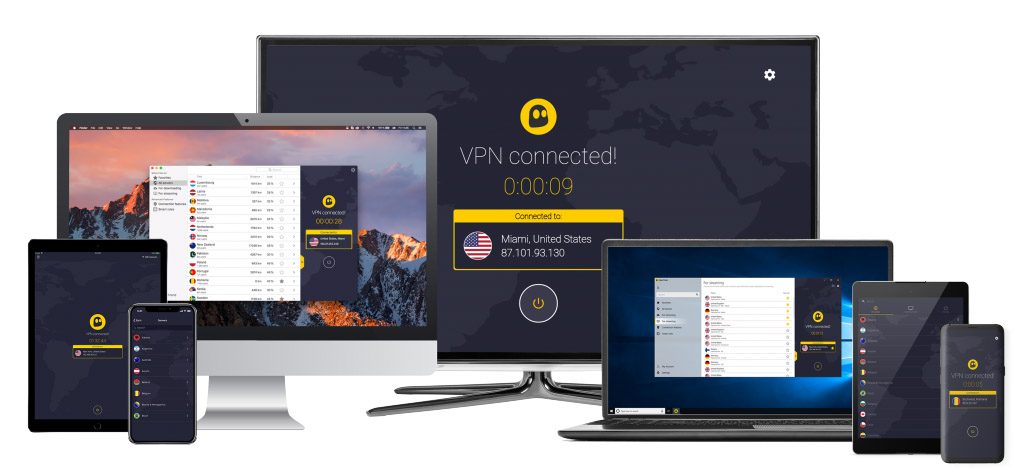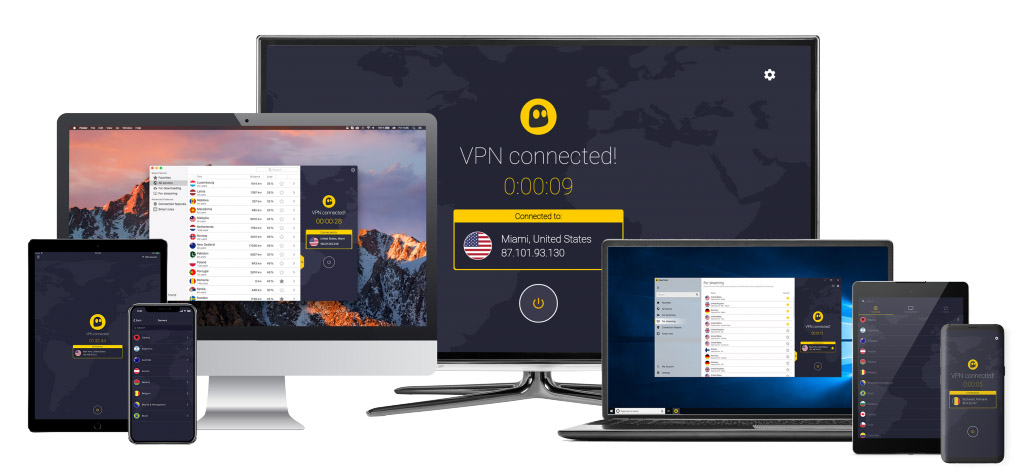 There are a few reasons why we consider CyberGhost to be a great replacement for VyprVPN.
First and foremost, both are highlighted by industry-standard encryption and a myriad of tunneling protocols for bypassing restrictions.
However, CyberGhost seems to do even better when it comes to leak protection and torrenting.
As we have mentioned above, the main issue with VyprVPN is the legal consequences that you can suffer related to copyright infringement. This doesn't happen with CyberGhost, as not only does the company allow P2P transfers – it endorses it.
This is not the only thing that we are happy about when it comes to CyberGhost.
It is one of the best providers in terms of overall device compatibility, as well as the effective customer service that it offers, plus it is a really well-known VPN provider that once worked in China, which is not something every Virtual Private Network can say.
NordVPN: The Easier Option than VyprVPN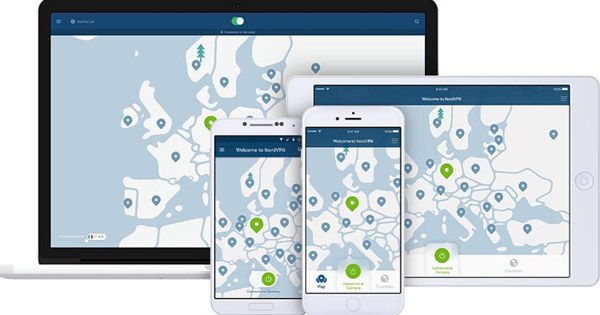 If you were hoping to enjoy global streaming content for an affordable price, then VyprVPN is not a product for you.
We are not saying this because of our affection towards other services, but rather because it was able to unblock only the US Netflix. On the other hand, NordVPN is the perfect alternative when it comes to this matter.
It has never been so easy to stream with this VPN.
Keep in mind that it can unblock over 150 popular streaming platforms without any issue. This means that you will get to enjoy catalogs from the UK, the US, Canada, Australia, France, and Germany, all by using the same VPN service.
Believe us when we say that it has never been so easy to do streaming with this VPN.
This is also supported by the fact that NordVPN comes with over 5,500 locations that you can choose from. Apart from its streaming ability, it is a leading provider in a few other aspects.
First, you will get to enjoy a 100% safe and secure browsing session, considering the Panama jurisdiction that it obliges to.
Additionally, along with its reliable device compatibility, the installation process is quite simple. That makes this service friendly for beginners. In our opinion, investing in NordVPN is a long-term decision that you will not regret any time soon!
The Best Free Alternative to VyprVPN: Windscribe
We think that any of the aforementioned providers can replace VyprVPN and offer a safer, more effective browsing experience. Well, it is a fact that all three are paid, which means that, if you are budget-sensitive, you may not be able to enjoy their service.
Luckily, the market has a set of providers that offer free plans. We consider Windscribe to be the most trusted in this aspect.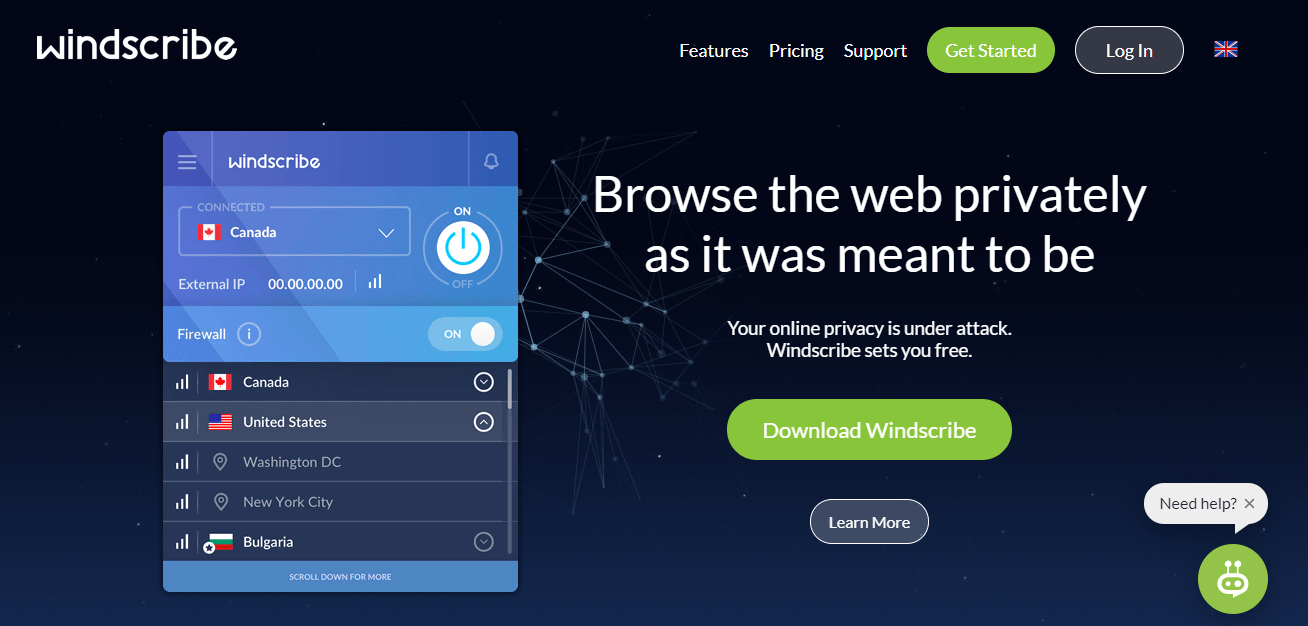 Now, a Virtual Private Network service for which you don't pay anything can't be as fast or reliable as a premium one.
Still, this provider shows a potential ability to access streaming content in the US and the UK, as well as other European countries.
Unlike with VyprVPN, you will actually get to enjoy P2P transfers without worrying that Windscribe may ban/suspend you. Additionally, their customer service is quite reliable.
However, you should never be too relaxed with free plans and VPNs. The main reason for this is because most are selling your browsing data and connection logs to third parties that will later bombard you with irrelevant ads.
If you were hoping to avoid this, then your only option is to subscribe to the aforementioned paid providers.
Not only that, but Windscribe's free plan comes with a set of limits, including the fact that you have just 10 GB of data transfer per month. Also, there are no more than 14 server locations you can connect to.
This is all to say that it is ExpressVPN, CyberGhost, and NordVPN that you should consider as alternatives to VyprVPN before anything else!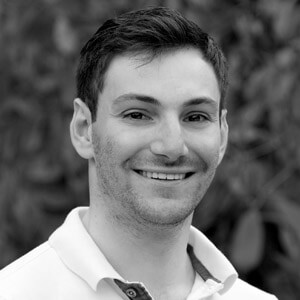 Flo is the founder of the-bestvpn.com. Really concerned about security on internet, he decided to create this website in order to help everyone find the best VPN. He's got a Business School background and now is 100% dedicated to keeping his website alive.