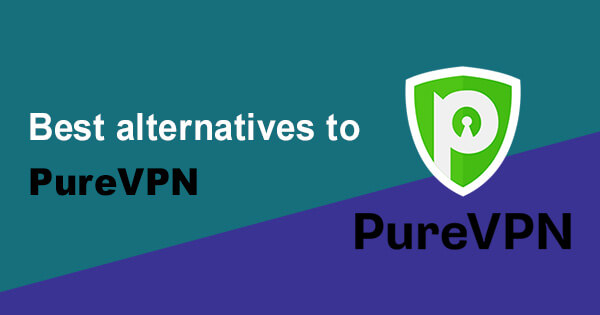 There are many different reasons why you may be looking for a reliable Virtual Private Network service. As one of the oldest providers out there, PureVPN, which was founded in 2006, makes strong claims that it offers optimal security and performance. This is the main reason why we have decided to subscribe to it and check whether that is really true. Read on to find out more about the main strengths and weaknesses of PureVPN, as well as if there are any relevant alternatives!
Why Can PureVPN Be Disappointing?
This VPN can be praised for its versatile server parks, considering the 2,000 locations and 140 countries that it covers. However, it is not the optimal solution for safe and secure browsing.
Sadly, we are not saying this without any proof. 
First and foremost, what you should realize is that no VPN is perfect. The fact that there are so many elements to cover leaves room for error. Still, what matters is how big is the damage from the potential disadvantage.
That is something we will be discussing with the highlighted weaknesses for PureVPN.
Weakness #1: Speed
As the first disadvantage, we want to mention the tests we ran regarding the overall performance of this VPN. Because this test includes both the speed and stability of the connection, we take this test quite seriously.
From our experience with NordVPN, ExpressVPN, and CyberGhost, we had high expectations when it came to what PureVPN had to offer in this matter. Unfortunately, we were quite disappointed.
While quite easy to install and use, the speed that we got is simply not acceptable.
After performing a series of test sessions, we found that this provider can't be praised for its performance in the UK or the US, much less the servers in Asia or Australia. We experienced a significant download speed drop from 235 Mbps to 60 Mbps when connected to the London location.
That was quite surprising.
Additionally, almost the same happened with their New York location, though here our upload speed was decreased by 60% while our download dropped by 50%. Additionally, the high ping of 140 ms made the server almost unusable.
Even if this provider was able to put out a reliable streaming service, this type of performance wouldn't allow you to enjoy watching in HD. The initial results made us quite skeptical when it came to the servers that are set in Asia and Australia.
Unsurprisingly, we found that the Hong Kong server is extremely unreliable, considering that both our upload and download speed dropped by 90%. Not only that, but the ping was set at 360 ms.
This is not something you can even consider using.
Last but not least, the connection to Sydney was quite unreliable. We experienced a high ping of 300 ms, as well as a slow speed of 20 Mbps for download and 10 Mbps for upload.
Weakness #2: Sketchy Log Policy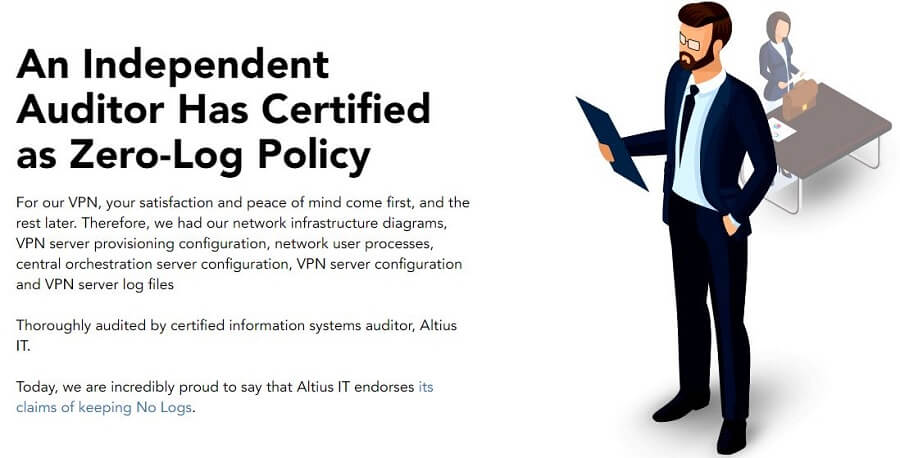 The main issue that we have with this provider is its sketchy logging policy. Hence, we will be looking at alternatives for PureVPN. Much like any other competitive name on the market, the company claims that they don't keep a record of your browsing activity or downloaded files.
Still, in most cases, this is not true. Thus, we decided to get into the details and review their ToS, as well as the listed privacy policy.
As we expected, we found that this VPN will keep a record of your connection and bandwidth. While they stay away from listing these as logs, that means that you are not going to enjoy a safe and secure browsing experience.
This is something to consider if you regularly visit torrent sites, or plan to do P2P transfers. While the provider supports this activity, you are not 100% anonymous.
Weakness #3: Unreliable Leak Protection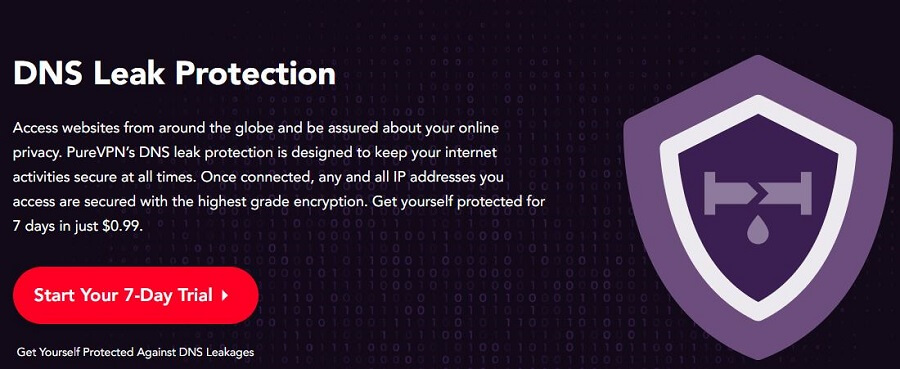 When we started our review of PureVPN, we expected it to ensure optimal leak protection, reliable encryption, and good tunneling protocols. The latter is true, and there is even a split-tunneling method that is considered effective for bypassing restrictions using different devices.
However, there are a couple of risks related to their service. As always, we decided to log onto a couple of their servers to determine the risk of your IP address being revealed. While there is a kill switch, we were quite surprised that this provider didn't pass the test with flying colors.
On the contrary, we found that the chances of a DNS or WebRTC leak are close to 25%, which certainly is not ideal. We contacted their customer support, wanting to find more about this issue.
We got a response that the days where their service was at risk of malware and leaks are long-gone, which was not the most professional or promising answer. Luckily, there are a couple of secure alternatives, which we will be reviewing down below.
Weakness #4: Limited Netflix
We always suggest that unblocking Netflix and other popular platforms is something that not many providers can do. In 2016, these platforms imposed a set of restrictions for most VPNs.
Thus, to know whether you can consider this product a reliable one or not, we connected to the US, the UK, and the Netherlands servers.
Unfortunately, we did not have a lot of success. The Netflix catalog for the UK and the Netherlands was immediately blocked.
On the other hand, our experience with US locations had partial success. While we were able to unblock Netflix from New York, it didn't work when we tried to connect from San Francisco.
Favorite Alternatives to PureVPN: 3 Paid Providers
As you can suppose, PureVPN is not our first choice when it comes to reliable Virtual Private Network services.
Yes, it does have certain potential when it comes to unblocking censored content and offering global service, but that is about it. Bearing this in mind, we have prepared a couple of replacements for this provider to address the aforementioned weaknesses.
Let's take a look.
ExpressVPN: The Best Alternative to PureVPN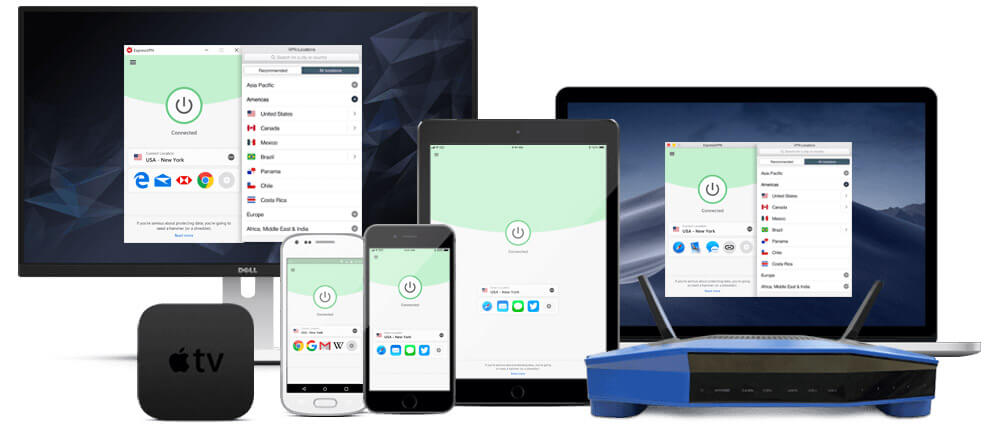 Talking about the aforementioned provider, we highlighted that one of the main issues is that it doesn't offer optimal speed.
Any VPN is going to slow your internet down, but ExpressVPN does a good job ensuring that this doesn't affect streaming, torrenting or online gaming. What we love most is the fact that this is the case with most of its 3,000+ locations.
Thus, we were able to watch Netflix with 90% of our initial internet speed in both the US, the Netherlands, and Germany. While there was a slightly higher drop to 85% of initial performance when connected to the US, we still were able to stream HD content without any buffering issues.
This VPN also offers stealth mode to ensure that you are kept safe when you are browsing online.
Bearing this in mind, it is safe to say that ExpressVPN can be considered the best when it comes to server speeds. But also security!
CyberGhost: A Great Replacement for PureVPN regarding Log Policy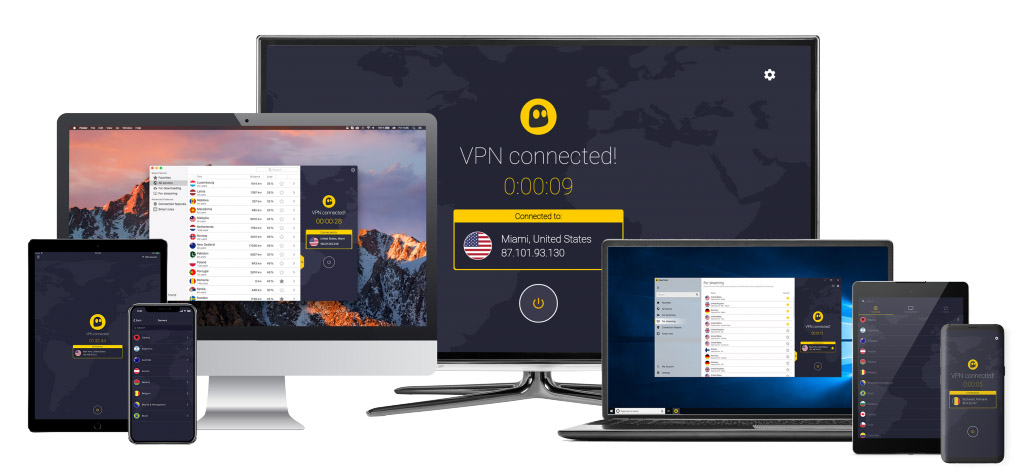 A provider that always offers competitive prices is CyberGhost. It comes with free subscription options, as well as paid plans that allow optimal performance without breaking your budget.
Thus, CyberGhost has to be considered as a viable substitute. Set in Romania, you will not have to worry about 5/9/14 Eyes jurisdiction. Not only that, but it fixes another main issue with PureVPN and it's sketchy logging policy.
Rarely can we say that there is a provider that doesn't track or keep a record of your browsing, connection, and overall activity.
Fortunately, CyberGhost can truly support its claims. We did a review of their privacy policy and used this VPN to find out that you are at zero risks of your data being tracked or sold to third parties.
NordVPN: The Easier Option than PureVPN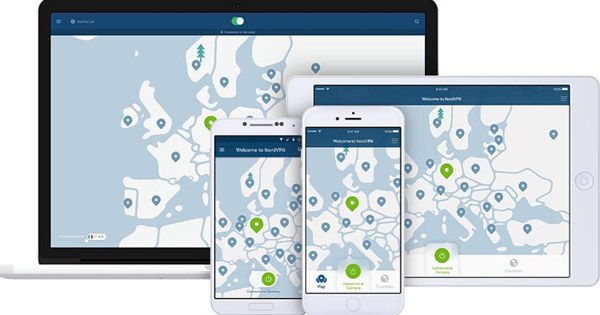 In the end, we can't finish the review of the best alternatives to PureVPN without suggesting a provider that can take care of the streaming issues that it encounters. We understand that this is the reason why most people search for a Virtual Private Network service in the first place.
By subscribing to NordVPN, you will get to enjoy affordable pricing options and over 5,500 different locations. You also have the ability to access global entertainment content.
The fact that NordVPN can unblock more than 150 popular streaming sites across the globe makes it a worthy choice. This means that you will be able to enjoy catalogs delivered by Netflix, Hulu, Amazon Prime, BBC iPlayer, and other sites with no restrictions.
This is not all, as that ability increases your chance of enjoying local sport TV channels. Also, it offers an array of leak protection elements, including a kill-switch and shared IP address.
This leads us to believe that it is an adequate replacement for PureVPN. Thus, if you were hoping to enjoy a stress-free streaming experience, we would suggest NordVPN.
The Best Free Alternative to PureVPN
We did our best to provide a couple of paid alternatives that will satisfy all your needs. However, we don't want to dismiss the fact that some of you may be looking for a free VPN.
With this in mind, we would suggest Windscribe as one of the most reliable providers in this aspect. It has been around for some time.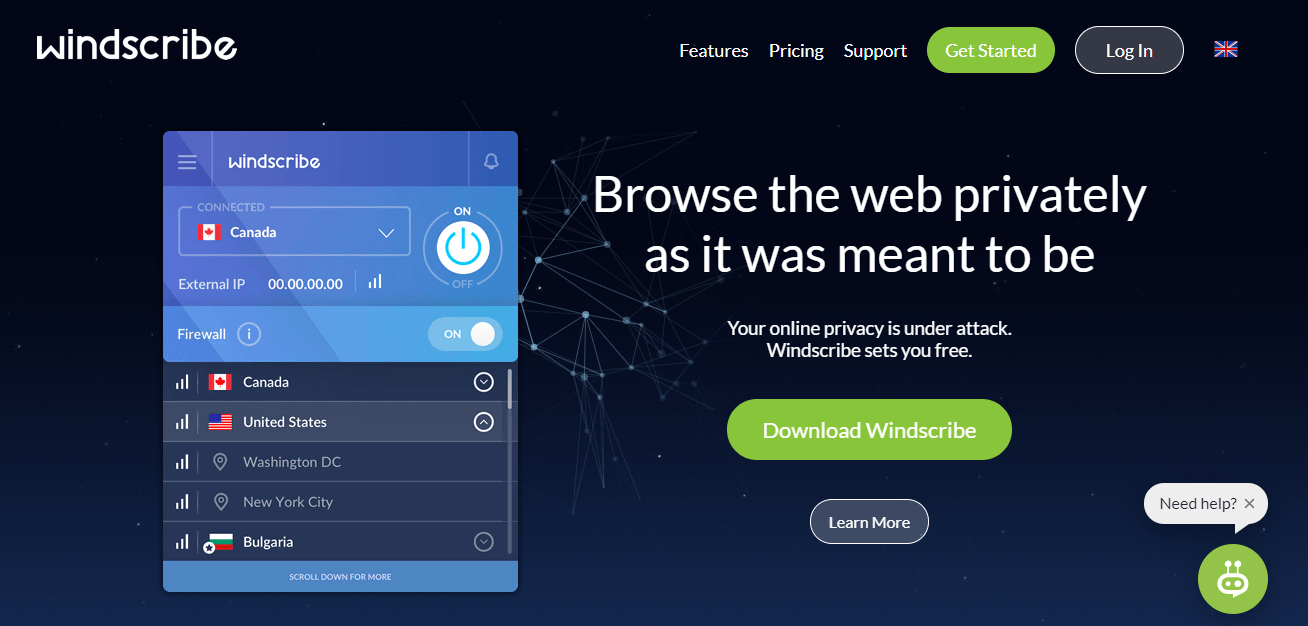 While there are users that enjoy its paid plans, most are in it for the free service that it offers. We are not talking about a free trial, but an actual plan that you can use without ever subscribing to their paid plans.
It offers a set of 14 servers set in the US, Europe, and Asia. Additionally, you will find this provider to offer fine connectivity, as well as the ability to enjoy torrenting and streaming.
However, things are not all that simple. You should always keep in mind that there is a risk Windscribe might be selling some of the data to third-party websites to turn a profit.
Additionally, if you were thinking of using a VPN for streaming purposes, then this might not be the ideal solution. It allows a 10 GB data transfer limitation for every 30 days.
Thus, while it might be a fine temporary solution, it is not an optimal equivalent to PureVPN.
For this, we would suggest ExpressVPN, CyberGhost, and NordVPN as the leading names on the global market! Nothing quite compares to the level of service offered by the top options that boast exceptional features.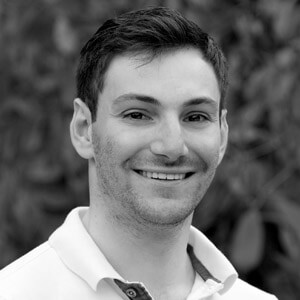 Flo is the founder of the-bestvpn.com. Really concerned about security on internet, he decided to create this website in order to help everyone find the best VPN. He's got a Business School background and now is 100% dedicated to keeping his website alive.