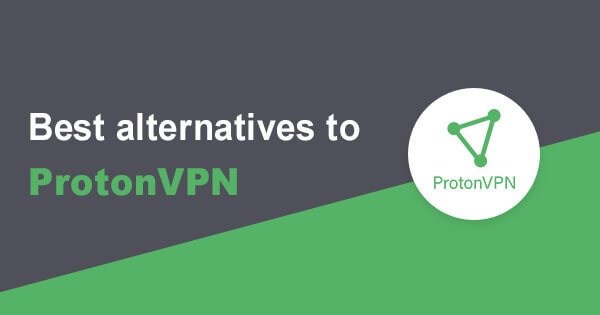 A Virtual Private Network can go a long way if you need to bypass geo-restrictions and access sites that are censored in your country. Among many different providers, we came across ProtonVPN, which has the same parent company as the founder of ProtonMail. ProtonMail is considered to be the safest email encryption network out there. Bearing this in mind, it is quite safe to assume that this VPN should be highlighted by robust security features and optimal privacy policy. Is this the case? That is something we will be looking to find out throughout our search for the best alternatives to ProtonVPN.
It is a fact that any service, free or paid, has certain cons. The question is whether ProtonVPN can get a pass or not? Read on and get an educated answer!
Why Can ProtonVPN Be Disappointing?
Proton emphasizes anonymity, which doesn't come as a surprise considering the parent company.
To find out whether it is worth your money and time, we tested the service for a couple of days and found a few major disadvantages.
Weakness #1: Slow Servers

One of the most important elements that determine the overall value of a VPN is the speed and stability of your internet connection.
If you are hoping to stream your favorite show in HD or enjoy the best torrenting ability, then you will want to search elsewhere. ProtonVPN is nowhere near as good as ExpressVPN or CyberGhost.
We decided to test this with a couple of sessions using different locations.
Our first server was in the US, and we encountered dramatic speed drops when it came to upload and download. Our down speed went from 235 Mbps to 60, while our up speed went from 211 Mbps to 45 Mbps.
Additionally, the ping spiked to 190ms, which resulted in a lot of buffering issues. Thus, playing online games or watching a movie will not be possible with this location.
The second server we tested was their local Swiss one, and we got somewhat better results here. The ping was set at 69ms, with the upload speed being at 55 Mbps and the download speed being at 80 Mbps.
Still, it is safe to say that this kind of performance is not reliable. We got almost the same results when logged on to the UK location, except the ping was down to 50ms.
Last but not least, we tested their Hong Kong server, for which we had high hopes. Not many VPNs can bypass the Great Chinese Firewall.
Unfortunately, the results here were not good. We had a ping of 350ms, download speed went down by 80%, and upload speed went down by 75%.
We had issues with just using social networks, so torrenting or streaming was impossible.
Weakness #2: Limited Torrenting
Many users opt for a VPN with the idea of enjoying P2P transfers safe from DMCA restrictions and legal consequences.
While ProtonVPN doesn't strictly forbid torrenting, it is not the most friendly towards it, either.
Considering the 1,000+ servers in 54 countries, we were not satisfied to find out that torrenting is available in just 20% of those.
Additionally, you will not be able to enjoy it on a free plan, only the paid ones. This wouldn't be that big of a problem if the servers were reliable and fast. Thus, it is much better to find an alternative that allows unlimited torrenting and doesn't imply the aforementioned restrictions.
Weakness #3: Limited Device Compatibility

Whether a VPN offers many premade apps or not plays a huge role in determining the overall value.
The first thing that we noticed was that ProtonVPN supported Linux, Windows, macOS, and Android. This was a good start – however, that was about it.
Our main concern is that this provider didn't have iOS users in mind. This means that an owner of an iPad or iPhone will have to install specified config files, and even then, it might not work.
Not only that, but if you were hoping to connect to a VPN from a smart TV, router, or console, it will not be possible using ProtonVPN.
This service is not compatible with TOR, either, which is quite surprising, because they claim optimal security features.
Weakness #4: A Single Tunneling Protocol

Last but not least is the fact that this service runs on just a single tunneling protocol.
While OpenVPN is considered to be the industry standard, it is quite limited. This is because it doesn't support older Android devices and may not be ideal for smooth macOS processing.
The situation would be much better if, along with OpenVPN, there was L2TP, PPTP, and IKEv2.
According to Reddit users, IKEv2 is the best protocol for owners of Apple devices. But that is not an option with this VPN.
Favorite Alternatives to ProtonVPN: 3 Paid Providers
No one can deny that ProtonVPN is a fine provider when it comes to unblocking streaming sites and making you safe online.
However, the aforementioned points suggest that it may not be the best VPN for your money. That is why we have prepared a couple of replacements that do a better job when it comes to privacy, speed, and overall performance!
ExpressVPN: The Best Alternative to ProtonVPN for Speed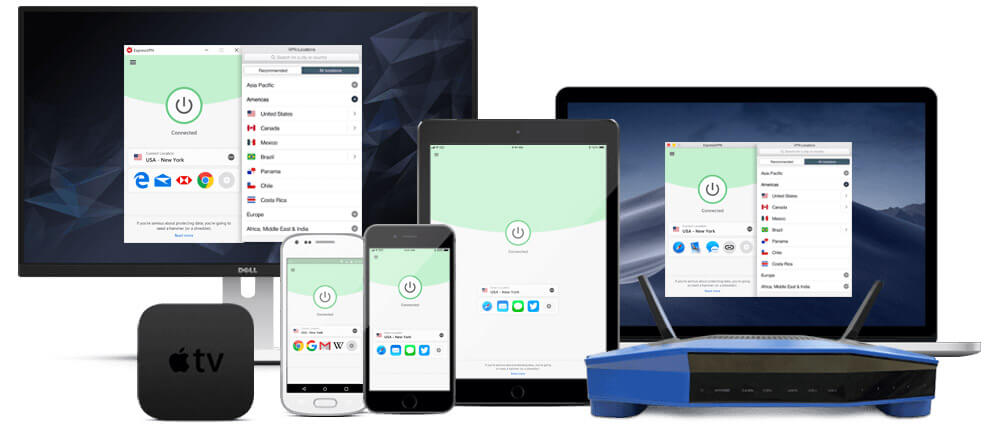 It is a fact that your internet connection is going to be slowed down by a VPN service. However, certain providers can offer good speeds and stable connections across the globe.
A perfect example is ExpressVPN, which offers over 3,000 locations in more than 90 countries.
First and foremost, we are happy to say that this provider does a great job when it comes to privacy, given its strict no-log policy.
Additionally, the British Virgin Islands headquarters location is much better than Switzerland. It is based outside of the 5/9/14 Eyes alliances.
When it comes to speed, this provider does a great job. We experienced just a slight drop in both download and upload speed when connected to US and UK servers.
Also, we were happy to see that the Hong Kong server works very well. We had a ping of 200ms and a decrease in speed for download and upload by just 30%.
The fact that you can unblock censored content in mainland China is what makes ExpressVPN one of the most reliable providers on the market.
CyberGhost: A Great Replacement for ProtonVPN, Particularly for Device Compatibility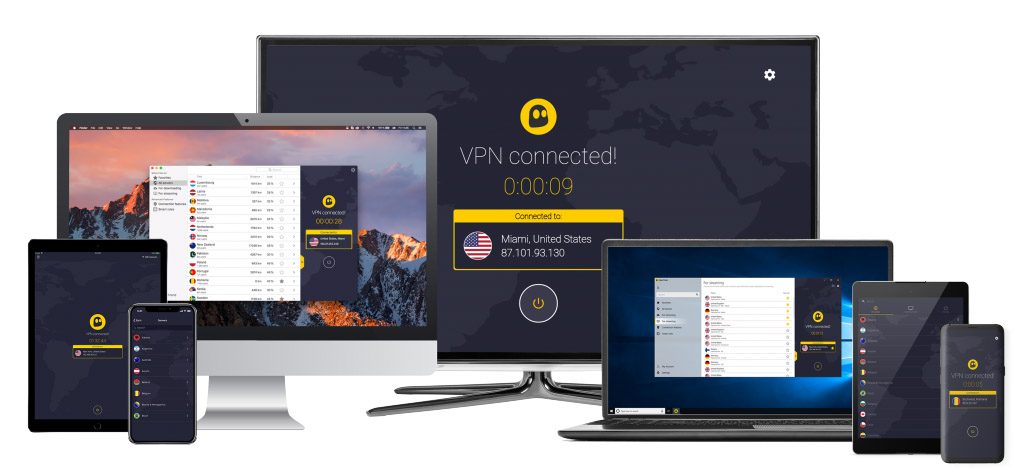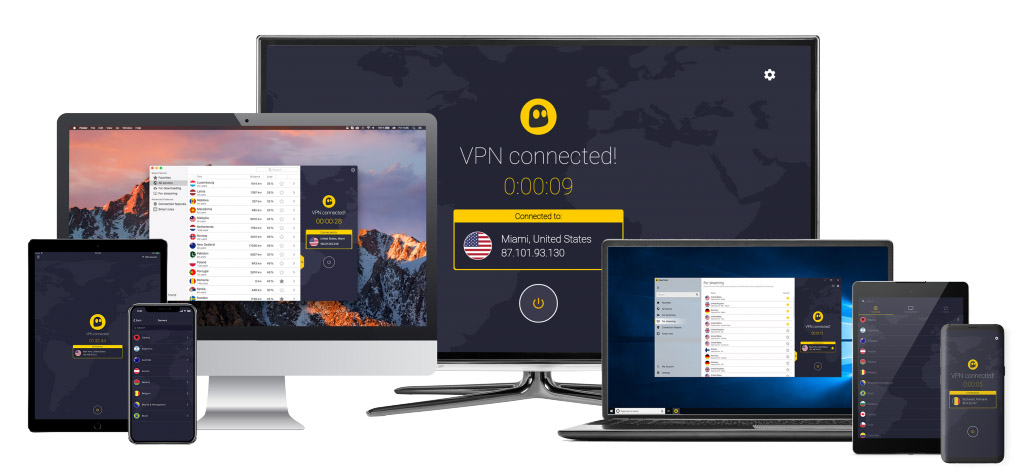 When it comes to great connectivity and device compatibility, CyberGhost is a great choice. Not only because of the overall performance that it offers but also because it comes at a great price of just a couple of dollars per month.
You will be able to connect using Windows, Linux, iOS, macOS, Android, as well as routers, consoles, and Smart TVs.
Additionally, this service also works with the TOR browser. This gives you a headstart if you were hoping to experiment with the dark web and related content.
NordVPN: The Safer Option than ProtonVPN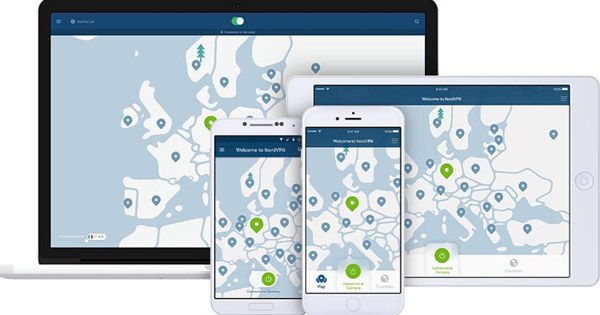 NordVPN, much like the aforementioned two providers, is considered to be global and a viable choice if you want security and anonymity.
First of all, it has a jurisdiction based in Panama, which is a country with no data retention laws. This means that you will enjoy a no-log policy all the way through.
Also, unlike ProtonVPN, this one offers a set of tunneling protocols, including NordLynx, OpenVPN, PPTP, and L2TP.
It also offers industry-standard encryption in the form of 256-bit AES. These work together to offer secure, safe, and reliable browsing from different devices.
Not to mention, NordVPN does an incredible job when it comes to unblocking streaming content. We tested this and found the ability to access more than 150 streaming sites, including Netflix, Hulu, BBC iPlayer, and Amazon Prime.
Overall, it is a great choice for anyone who wants to watch their favorite TV shows around the world!
The Best Free Alternative to ProtonVPN
The providers that we have listed above are quite affordable and offer great value.
However, we understand that some users are on a sensitive budget and are not able to invest in this kind of service.
That is why we want to present to you Windscribe, which is considered to be the most reliable free VPN on the market.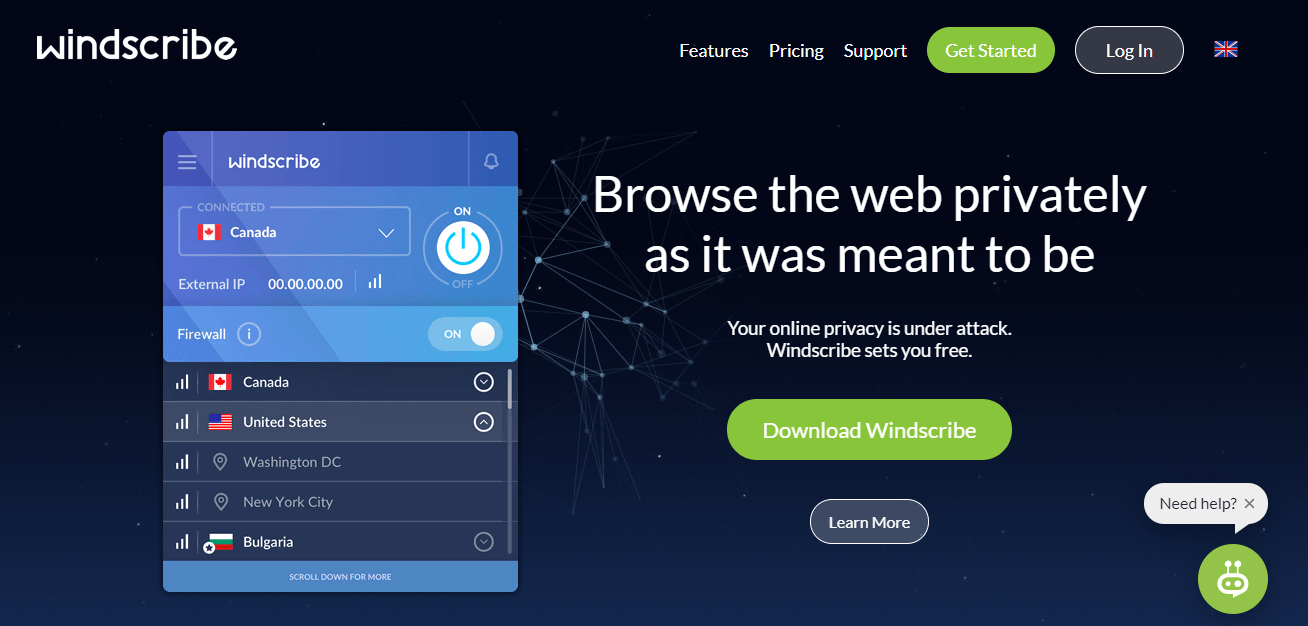 Keep in mind that it also comes with paid plans, but these are nowhere near as good as those offered by ExpressVPN or CyberGhost.
There is a couple of limits to the free plan, including the fact that you can enjoy just 10 GB a month of data transfer.
Also, it only offers 14 different locations. Still, the speed and the ability to unblock sites are quite good, given the fact that you are not paying anything.
Thus, Windscribe is a viable temporary solution until you save some money and subscribe to ExpressVPN, CyberGhost, or NordVPN!
With any of these three VPN options, you can be sure that your online activities will be kept private and secure. You will also be able to enjoy unlimited speeds and no buffering when watching Netflix.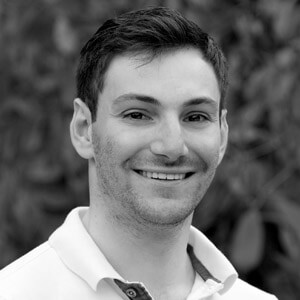 Flo is the founder of the-bestvpn.com. Really concerned about security on internet, he decided to create this website in order to help everyone find the best VPN. He's got a Business School background and now is 100% dedicated to keeping his website alive.