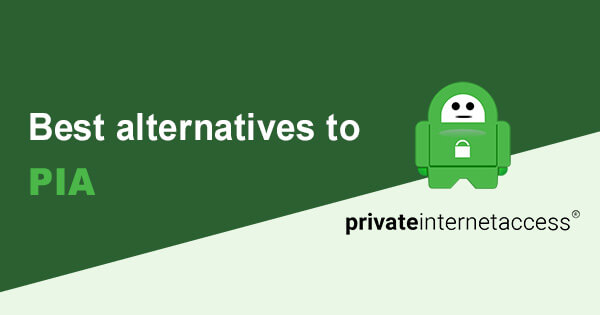 One of the most popular VPNs on the market is PIA, which was founded back in 2010. Recently acquired by Kape, it has gained thousands of subscribers in the past few years. It seems to offer reliable encryption and tunneling protocols, along with good usability. However, the main question is whether you can count on it when it comes to bypassing restrictions and unblocking censored content. We did a thorough review of this VPN and came across a couple of cons that you may not have expected. Let's take a look at it and afterward, we will present to you the best alternatives to PIA.

Why Can Private Internet Access Be Disappointing?
The real question is whether there is a VPN that offers nothing but high-quality performance? Our answer to this is negative.
Like any product that you buy, Private Internet Access has certain flaws. Still, our concern is that these may outweigh the benefits if you were hoping to get great value for an affordable price.
Weakness #1: Customer Support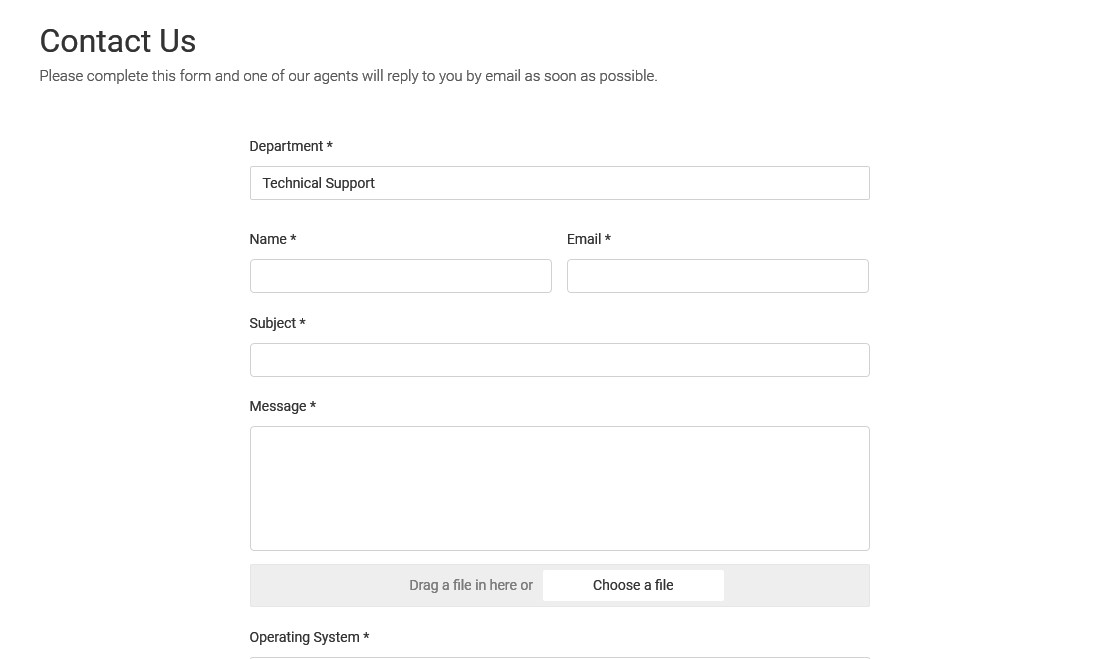 Out of the few points that we are concerned about when it comes to this provider, the main one is their customer service.
While some may consider it to be a fan favorite in terms of usability, Private Internet Access doesn't seem to offer an effective live chat feature. Although they claim 24/7 service, we found that, in most cases, you will be receiving a relevant response the next day.
The thing is, their customer team is located in the US, which means that they probably follow the local working hours.
Thus, you can't really hope to settle your existing issue within just a couple of minutes. Not only this, but the FAQs page that we reviewed while waiting to get our response is extremely vague.
This means that, unless you are looking for a general-purpose answer related to what kind of service they offer, it will not be of any help.
On a positive note, they seem to offer a Twitter contact form, as well. Chances are, if you manage to reach them by commenting on one of their posts, you might as well receive an answer that is of little use like we did.
Weakness #2: Sketchy Refund Policy
Apart from the fact that they didn't do great when it comes to customer support, this provider also has issues with communication in general.
What you should keep in mind is that they offer a 7-day refund policy for all of the subscription options.
Unfortunately, it seems that, once you request a full reimbursement, the chances of actually getting your money back are quite slim. We found this out the hard way, as, after 6 days of use, we contacted their support twice and never got an answer for this matter.
Not only this, but you should be careful not to get scammed by PIA's sketchy algorithm. From what we could conclude, they have set an auto-renewal system that doesn't warn you on time.
Thus, unless you keep precise track of when you subscribed, you might end up paying a subscription fee that you didn't want.
Weakness #3: Connectivity Issues

It is a fact that Private Internet Access does a good job when it comes to offering fast server speeds. This is similar to an alternative provider that comes in the form of ExpressVPN.
Still, while we didn't have issues with huge download and upload speed drops, what we encountered was many connection failures. This happened with both the US and Asian servers.
As you can't trust that a server will run without timing out, you are at an even greater risk of your true IP location being revealed.
Additionally, even though they offer servers in Brazil, Australia, Hong Kong, and India, these are close to unusable. Thus, if you were hoping to enjoy unblocked censored content across the globe, you might as well search elsewhere.
For any gamer or torrenting enthusiast, PIA simply can't be considered a reliable choice.
Weakness #4: US Jurisdiction
One might ask, "Why is the fact that a VPN is set in the US so bad?" The answer is simple – because of its data retention laws that are not friendly for those hoping to enjoy anonymous and secure browsing.
The main issue that we have here is the fact that the US is a part of the 5 Eyes alliance.
Thus, there is a high chance the provider will be obliged to hand over the data that they have stored regarding your private info and browsing history. While the gravity of the damage depends on whether they store logs or not, this fact is certainly not the most promising.
The alternatives that we will be discussing below all have headquarters set in countries that are not a part of the aforementioned alliance!
Favorite Alternatives to PIA: 3 Paid Providers
There is no denying that PIA is a popular and successful VPN provider. Still, it is a fact that the aforementioned cons are not something that you should be fine with.
The almost non-existent customer support and unreliable connectivity are just two points that will make you think twice before subscribing to this provider. That is why we have done our best to highlight a few replacement providers that we consider to be effective and secure for anonymous browsing.
ExpressVPN: The Best Alternative to Private Internet Access for Jurisdiction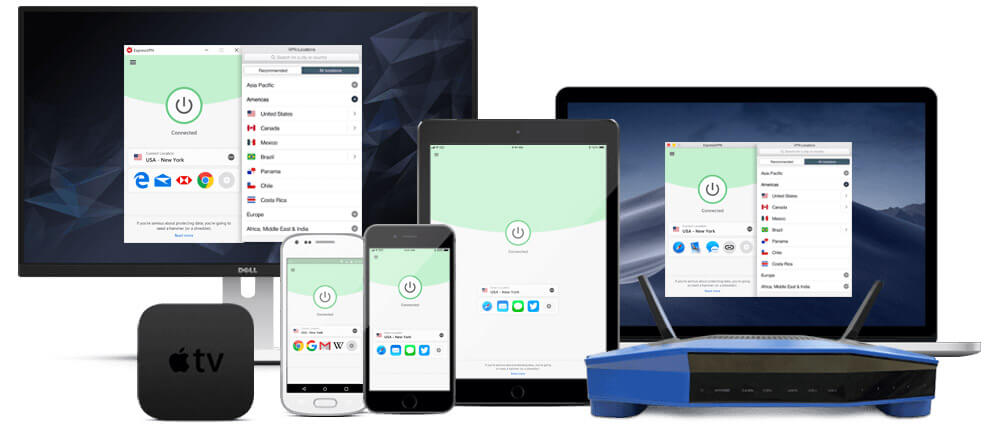 Talking about ExpressVPN, it is safe to say that its privacy policy could not be clearer. This is the main reason why we see it as a product that you might enjoy.
Recommended by Reddit users for its anonymous browsing, we are happy to notice that this provider is set in the British Virgin Islands.
Thus, you will not have to worry about the aforementioned 14 Eyes alliance, as this set of islands doesn't adhere to those regulations. Not only that, but there also aren't any data retention laws that can affect your privacy.
Additionally, this provider offers a strict no-log policy. Thus, you will be safe from third parties bombarding you with irrelevant ads.
Frankly, ExpressVPN is considered one of the leading providers for its robust security, as well as the number of offered servers. This means that you can safely connect from over 3,000 locations across the globe.
Last but not least, this provider has efficient customer support that should take care of any issues you might have.
CyberGhost: A Great Replacement to Private Internet Access for Connectivity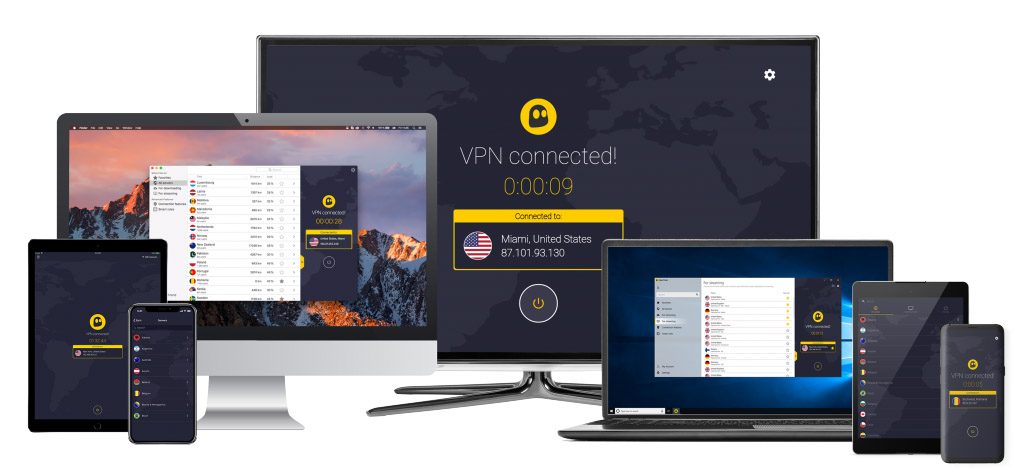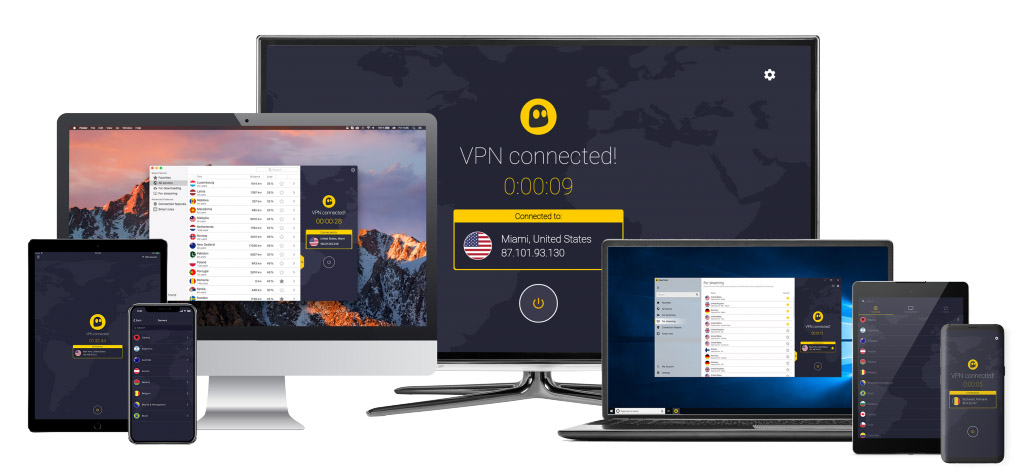 First and foremost, it is important to address why reliable connectivity is so valuable. Without a reliable connection to a server, you will not be able to watch TV shows and enjoy your favorite games.
Also, the risks of your IP address being revealed are increased. That is why we consider CyberGhost to be the best alternative in this regard.
It features more than 6,800 servers and stable connections in the US, across Europe, and in South America and Asia. This makes it a viable choice. We ran a series of tests and had no issues whatsoever when it came to connection timeouts or failures.
One of the best things about this provider is the ability to access content in the UAE. Thus, if you're living in Dubaï and want to use Skype or WhatsApp calls, you can do that by subscribing to CyberGhost.
Additionally, you will be able to keep betting from abroad using this provider. It is also safe to consider it the best when it comes to customer satisfaction.
This is not only because of the aforementioned features but also because it comes at an incredibly affordable price.
NordVPN: The Safer Option than Private Internet Access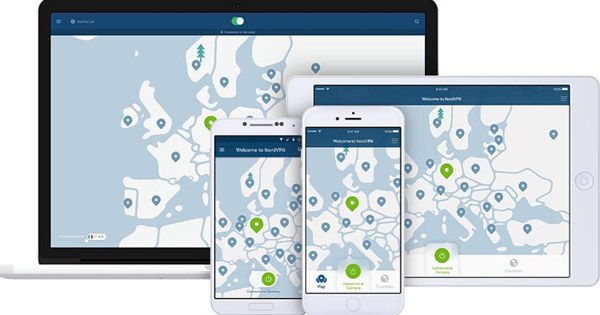 Last but not least, we want to talk about this Panama-based VPN that is considered to be a leading name in the industry: NordVPN.
The main reason why we see it as a substitute for Private Internet Access is that it offers a reliable privacy policy. In fact, it doesn't keep any logs of your browsing history.
Additionally, the protocols, encryption, and leak protection are optimal. This is just the beginning when it comes to NordVPN. Probably the best advantage is that you can access over 150 streaming platforms with no issue whatsoever.
If you have ever subscribed to a VPN, you know that many aren't able to unblock Netflix or Amazon Prime. The fact that you can use this to access any Amazon catalog contributes to its overall value.
We tested this bold claim and had 100% success with both the US and European servers. The same applies to Netflix, of course! The most important thing is that NordVPN is incredibly easy to use.
Plus, if you are a beginner, you will not have any issues with device compatibility.
The Best Free Alternative to Private Internet Access
No one can deny that the aforementioned paid providers offer great value performance for affordable prices. Yet, we also understand that not everyone can subscribe to a VPN for a fee.
The market considers this, as well, and that is why many providers are offering free services. Our personal favorite is Windscribe. While this VPN service also comes with paid subscription options, there is a free plan that you can enjoy.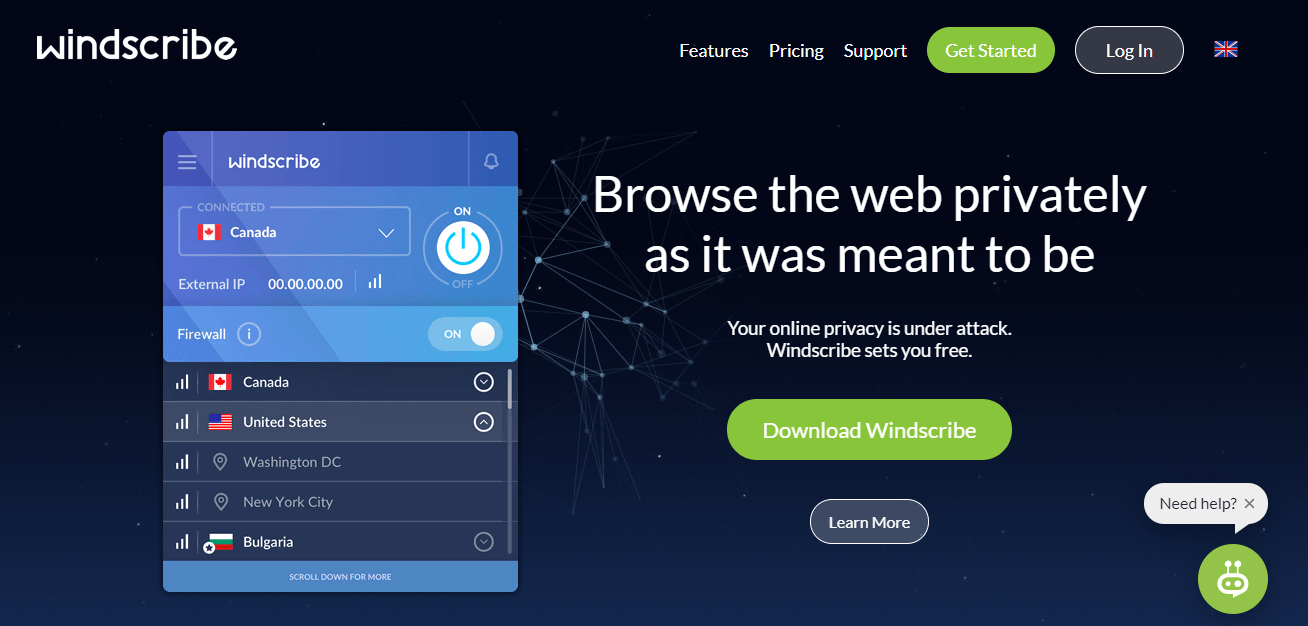 What you should keep in mind is that there is always a level of risk with using this kind of VPN. The provider might be selling your data to third party websites.
However, we reviewed Windscribe and found that it makes most of its profit with a free plan by sharing ads with you. The positive note is that you can effectively enjoy streaming, as well as torrenting, without paying a dime.
While free, you do have a limit of only 10 GB of data transfer with Windscribe. Additionally, out of over 500 locations offered with the paid plan, you get only 14 servers with the free plan. It is good for average performance and someone on a low budget.
However, if you were hoping to enjoy unlimited VPN service, then the aforementioned alternatives to PIA are the way to go. Of course, you can select the free VPN that we have just spoken about, but it is still quite limiting.
We certainly could not recommend our paid Virtual Private Network options more highly as they have everything you could possibly need in a VPN that will keep you safe.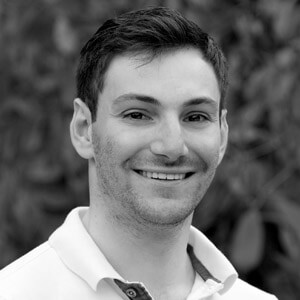 Flo is the founder of the-bestvpn.com. Really concerned about security on internet, he decided to create this website in order to help everyone find the best VPN. He's got a Business School background and now is 100% dedicated to keeping his website alive.