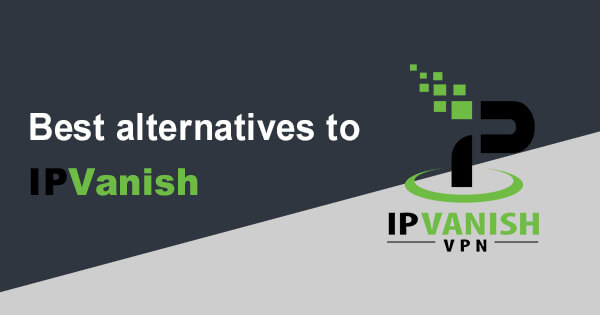 IPVanish is considered one of the most successful providers on the market. The fact that this provider authorizes up to 10 simultaneous connections contributes to its overall value. Additionally, it does a good job of ensuring a no-log policy and great device compatibility. Is all this enough to get a 5-star rating, though? Unfortunately, not. And that's why we will present to you some alternatives to IPVanish service.
Our main idea when reviewing a VPN is to be as objective as possible. The fact that its parent company is US-based leads us to doubt the security aspect of this provider.
Bearing this in mind, we did a thorough analysis and found that it has a couple of major disadvantages.
Why Can IPVanish Be Disappointing?
We were not surprised to find that IPVanish has certain flaws. It is a fact that almost any VPN, whether paid or free, will have at least one sketchy aspect.
Unfortunately, while this service does have significant potential, the weaknesses greatly affect its value.
Weakness #1: Customer Support

At The-BestVPN.com, we always like to emphasize the importance of reliable customer service. However, with most providers, we didn't find this to be a strong point.
We had high hopes for IPVanish because it is popular and has been around for quite some time. Their official website states that there is a 24/7 live chat feature. We found this to be false advertising, as there is a live chat but we weren't able to reach an operator for almost 30 minutes.
Once we did, we were told to send an email inquiry as our issue was related to payment methods.
Following the instructions, we sent the provider an email message but have yet to get a response. This is in no way effective and certainly affects customer satisfaction.
Indeed, we also found out that their knowledge base is quite vague and doesn't include the necessary answers to the most common questions.
A customer service that is not reliable comes with some consequences, including the fact that you might not be able to request a full refund. That is something we'll be discussing further down below.
Weakness #2: US Jurisdiction
One of the most important elements is where the provider is based. The location of its headquarters determines what data retention laws will be used. It also determines whether your browsing history and privacy information could end up in the hands of local authorities.
If you have ever used a VPN, you know that this is the case with providers that are in the countries of the Five Eyes alliance. Because the parent company of IPVanish is based in Florida, the provider obliges to these regulations.
This means that if the government from the UK, the US, Canada, Australia, or New Zealand asks for the info, the provider may have to hand it over. This is especially important for those users who are for renting. Torrenting infringes copyright laws and carries a huge risk of DMCA consequences.
Luckily, there are great alternatives for IPVanish that are not based in the US or any of the aforementioned countries. Our personal favorite is ExpressVPN, which has British Virgin Islands jurisdiction.
Weakness #3: Blocked by Netflix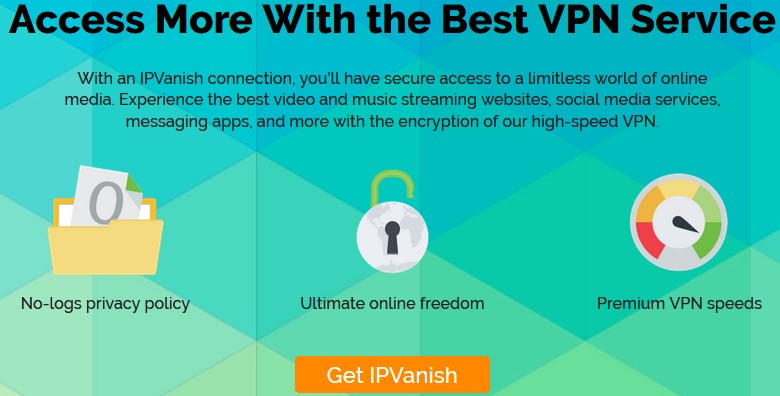 One of the main reasons why people subscribe to a VPN in the first place is to stream content worldwide.
However, since 2016, Netflix and other popular streaming platforms, including Hulu and Amazon Prime, have declared war on VPNs.
Thus, not many of the popular names can unblock content offered by these sites. Much like most of its competitors, IPVanish claims to have a flawless ability to unblock Netflix across the world. We tested this and had no success whatsoever.
The main issue seems to be compatibility, as we received a streaming error with all the servers in both the UK and the US. The same happened with the locations that are set in Asia, as well as Australia.
We hoped to have better luck with Amazon and Hulu, but that wasn't the case. It seems the ability of this provider to bypass restrictions related to streaming content is almost non-existent.
Weakness #4: Sketchy Payment Policy
First and foremost, we want to say that this provider supports credit and debit cards, as well as PayPal. This is where the good news ends.
One of the issues that we have related to the payment methods is the non-existent ability to use cryptocurrencies as an anonymous option. Apart from this, we encountered a lot of problems related to its refund policy.
From what the provider claims, there is a 30-day window for asking for full reimbursement. We can't support this claim from experience.
We were asked for the reason why we wanted to cancel and then never received an answer on whether we would get our money back. Not only this, but their auto-renewal algorithm seems to be quite sketchy, as well.
Thus, we would suggest that you invest extra time in writing down when you subscribed. That way, you can cancel or continue your paid plan before the system surprises you.
Favorite Alternatives to IPVanish: 3 Paid Providers
IPVanish is far from being one of the fastest services. As you could see above, this is not the only issue that we have with this provider.
The fact that its customer support is almost nonexistent comes with many consequences. Luckily, the market is quite versatile, so we were able to come up with a few handy alternatives. Let's take a look!
ExpressVPN: The Best Alternative to IPVanish for Security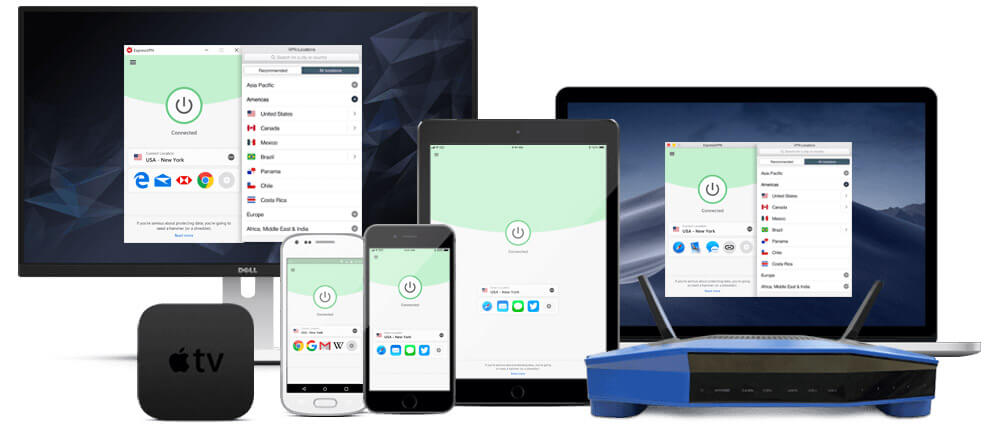 The fact that the aforementioned provider does not offer an optimal privacy policy and security means you need to find a relevant replacement.
Fortunately, all we had to do is look at the names of the leading providers and find ExpressVPN. The first thing that we love about it is the fact that it is based in the British Virgin Islands.
Why is this so good? You will not have to worry about whether the local authorities will get a hold of your browsing data and privacy info.
Another great fact is that their privacy policy is true and that the provider doesn't keep any logs or files that you download.
This is just the start when it comes to ExpressVPN. It did not become one of the best in the industry just for its security aspect. Additionally, it offers thousands of fast and reliable servers that work across the globe.
What we love the most is that you'll be able to enjoy the content from China by connecting to other servers that allow usage of Facebook, Twitter, and WhatsApp.
ExpressVPN is highlighted by the best security available and reduces the risk of your IP address being revealed to almost zero.
Overall, ExpressVPN is a great value provider that you will not regret.
CyberGhost: A Great Replacement for IPVanish Regarding Streaming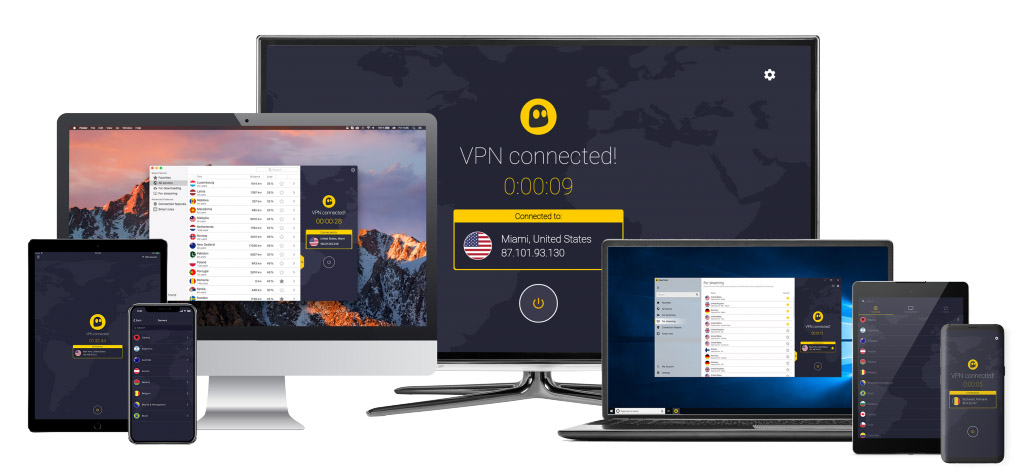 While the security aspect is extremely important to the overall value of a VPN, it doesn't matter if you can't access most of the censored sites.
As you could see above, IPVanish doesn't do a good job when it comes to unblocking streaming sites. Still, that doesn't mean you can't access Netflix content in the UK, the US, or Australia.
The provider that we consider most effective for this task is CyberGhost. Based in Romania, it offers over 6,800 servers in 90 countries.
We did a series of tests and found it to unblock Netflix in all of the locations across 6 continents.
Not only this, but CyberGhost is also highlighted by incredibly effective customer support. As we have already suggested, the ability to get your issue settled within a couple of minutes is really important.
This is especially true when it comes to internet security and an effective anonymous browsing experience.
NordVPN: The Cheaper Option than IPVanish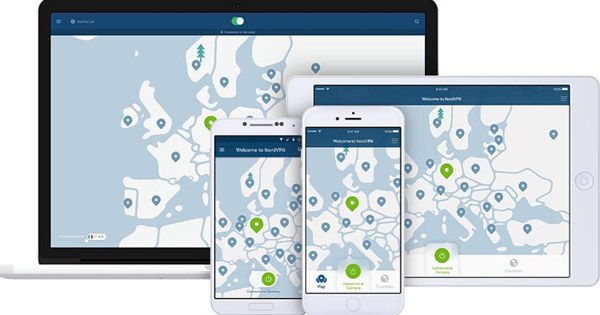 While the aforementioned substitutes for IPVanish seem to offer great performance, we have yet to suggest the Reddit favorite.
For the past few years, it is NordVPN that has been considered the best provider on the market. This is for a couple of reasons.
First and foremost, it offers over 5,500 servers, including those set in the US, the UK, Australia, Asia, the Middle East, and South America.
Along with this, it's no-log policy, as well as its Panama-based jurisdiction, make it a worthy choice. We were most happy to find out that all the innovative features come at an extremely affordable price.
Doing a review of their paid subscription options, we found that their 2-year plan is your best bet. If you decide to subscribe to this option, you will be paying merely three bucks a month and getting all the benefits of a secure, reliable, effective VPN service.
In our opinion, NordVPN is the perfect example of how a Virtual Private Network service should work.
User-friendly, compatible with all devices, and ensuring optimal performance, it will satisfy all needs of an average internet user.
The Best Free Alternative to IPVanish
We did our best to highlight the most reliable paid providers on the market. It is safe to say that all three act not only as equivalents but as alternatives of higher quality to IPVanish. However, you still need to pay for their service.
For those who are currently on a restricted budget, that is not an optimal solution. On the other hand, most people are skeptical about using a free VPN because their data may end up in the wrong hands.
Luckily, some options seem to offer reliable performance without compromising your privacy, and they do so free of charge. Yes, we are talking about Windscribe.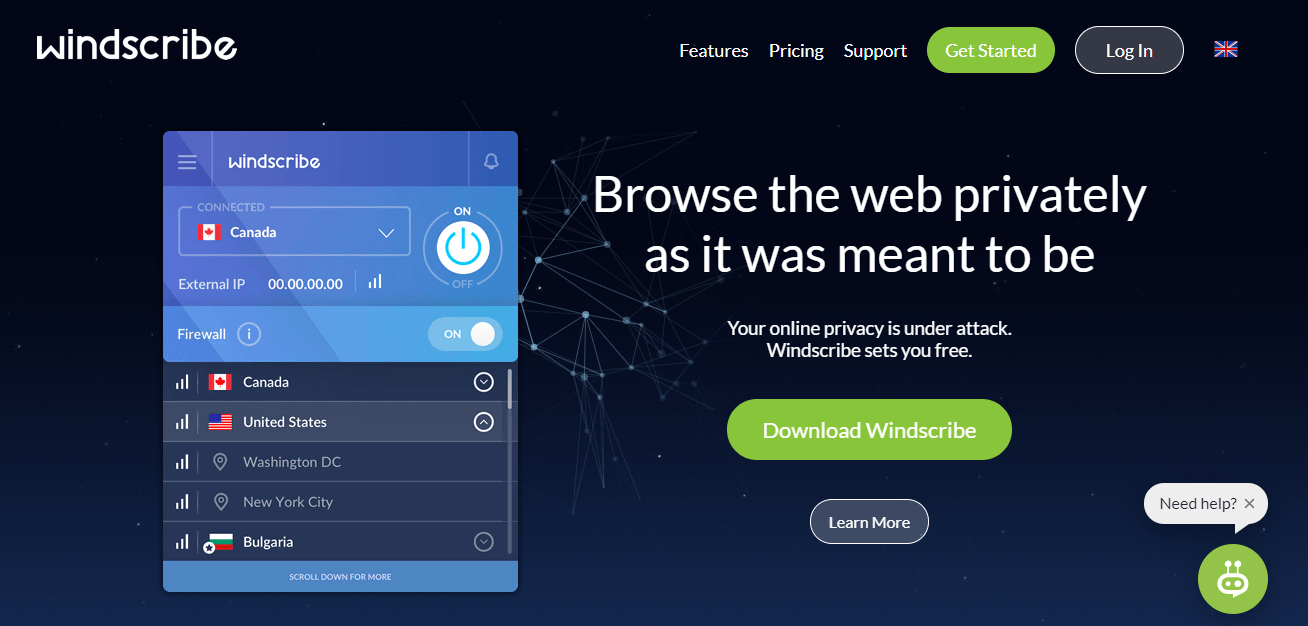 We used their service for a couple of days and found that it is quite effective for the needs of an average internet user. Not only does it support torrenting, but it apparently offers reliable protection that will keep you on the safe side.
Still, you need to consider the fact that it is limited and comes with no more than 14 locations.
Additionally, you should know that you can't use more than 10 gigabytes of data transfer per month.
Thus, if you want a stress-free VPN experience, then the aforementioned paid providers are something you should reconsider. They are all excellent, reliable, secure alternatives to using IPVanish.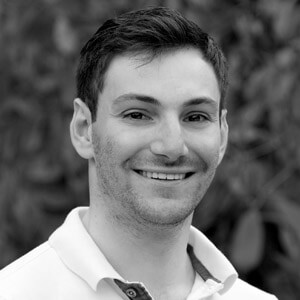 Flo is the founder of the-bestvpn.com. Really concerned about security on internet, he decided to create this website in order to help everyone find the best VPN. He's got a Business School background and now is 100% dedicated to keeping his website alive.