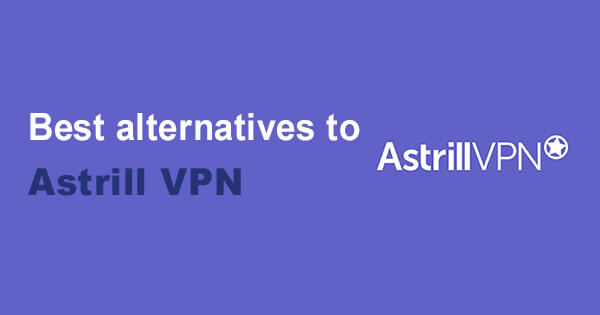 Founded back in 2016, Astrill VPN has been considered one of the most popular providers on the market for the past few years. One of the reasons for that is the great advertising that the company has done, as well as its jurisdiction in Seychelles. The headquarters location for a provider is quite important. However, whether it can offer anonymous browsing by hiding your IP address is what will determine whether it is worth your money or not.
We entered this review quite skeptical, because, apart from the attractive website, we couldn't draw any positive conclusions about this VPN.
Let's take a look at the major disadvantages that we found related to this service, as well as whether it is worth investing in or not. Because of that, we will also give you good alternatives to Astrill VPN.
Why Can Astrill VPN Be Disappointing?
The goal of this review is to find out whether it is reliable or not. Also, we will see if it is possible to use while playing content from streaming platforms in the background.
We weren't surprised to register more than a couple of flaws directly related to the overall performance.
However, the main issue that we have with this provider is that it doesn't seem to offer anonymous browsing without certain privacy risks.
Weakness #1: Sketchy Logging Policy

One of the main aspects that determine the overall value of a VPN is whether it keeps track of your browsing activity or not.
Yes, the jurisdiction in Seychelles is certainly a good thing, but that is about it when it comes to the friendly privacy policy.
Much like any other provider, Astrill VPN claims to have a strict no-log policy. However, we found this to be untrue, as their terms of service strictly suggest that they keep a record of your connection logs and cookies.
This means that your personal info may be sold or traded to a third-party website. We looked further into this matter and, once again, the provider says they do not do this.
However, they justify their logging policy with the idea of a personalized browsing experience, meaning you are likely to get bombarded with irrelevant ads.
We did find that this matter was discussed in multiple Reddit threads, as well. Luckily, there are a couple of alternative VPNs, including ExpressVPN and NordVPN, that ensure your browsing will not be tracked.
Weakness #2: Unreliable Customer Service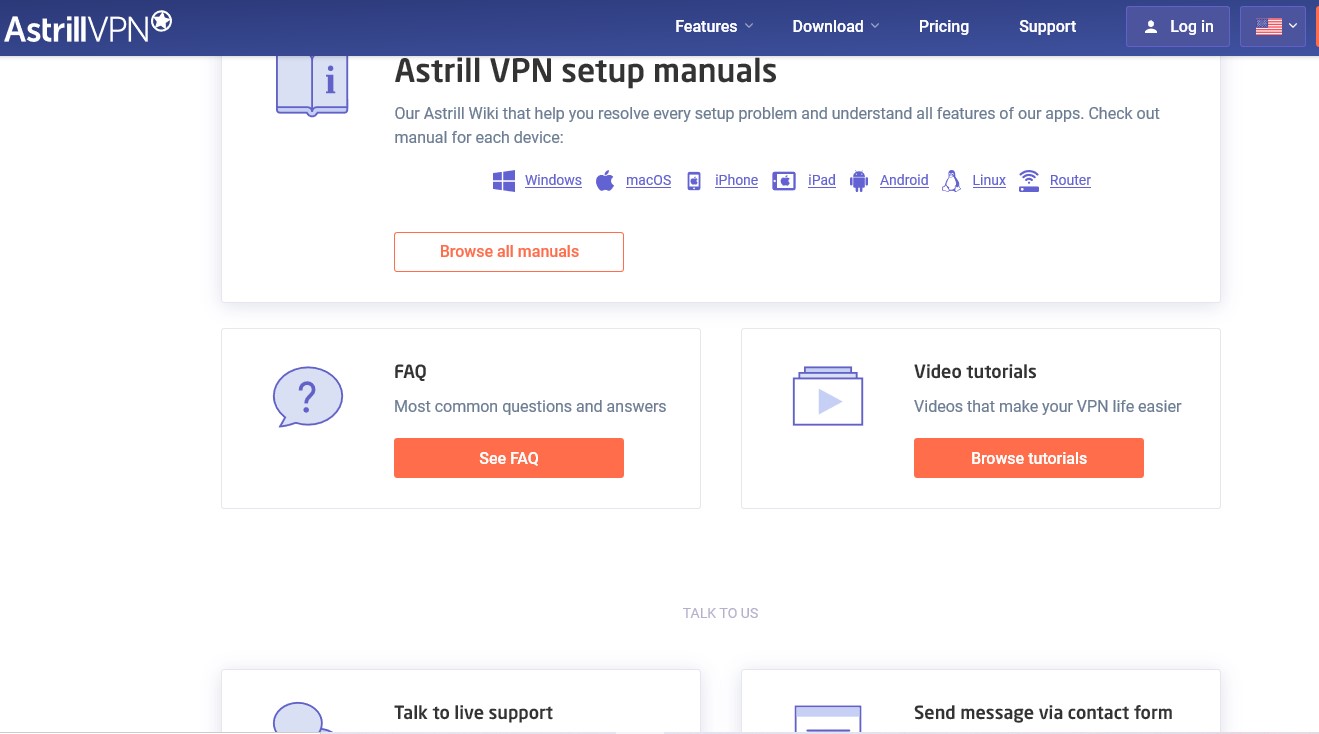 We always emphasize the importance of reliable customer support when it comes to a VPN service. The ability to resolve a relevant issue in minutes is what separates a worthy choice from one that will cause nothing but stress.
Firstly, we were quite happy to see that Astrill VPN offers live chat support. However, very soon after, our high expectations were not fulfilled.
We started the live chat option by filling in the requested info. Then, we were quickly redirected to a window stating that an operator will be joining us as soon as possible.
At that moment, we were thinking it would not take more than a few minutes.
Unfortunately, we waited for a couple of hours for someone to join us. Once that happened, the provided answer looked like it was copy-pasted without the operator actually looking into our issue.
We moved on to fill in a ticket request. While the response that we got was much better, it took 30 hours to receive it. Thus, it is safe to say that, when it comes to providing effective help, you can't rely on Astrill VPN.
Weakness #3: Expensive Pricing Options

The whole idea of subscribing to a VPN is that you can get reliable performance and protection without it breaking your bank.
When it comes to the subscription options offered by the aforementioned provider, we can't say anything positive. Yes, the provider accepts many payment types, including BitCoin and PayPal.
They also offer a 7-day free trial, but that is about it. If you don't want to engage in a long-term VPN subscription without first trying the service, you will have to deal with the price of $20 per month.
In our opinion, this is incredibly expensive. Leading providers, including NordVPN and CyberGhost, come at half this price (almost).
Also, a name that is considered to be extremely reliable, ExpressVPN, is significantly cheaper, as well. Their second subscription option is set at $12.95 for every 30 days, for example, but you can also get a six-month plan at $9.99 per month.
Last but not least is the annual package, which comes for $6.67 per month. Compare that to Astrill VPN's $10 per month and you'll see that ExpressVPN is much cheaper, yet much better.
Keep in mind that most of the great value replacements come at half of this price! You understand now why we will present to you some alternatives to Astrill?
Weakness #4: Non-Existent Refund Policy
This is where the matter of high prices becomes even more important.
As you probably know, most reliable VPNs offer a 30-day window during which you can ask for full reimbursement if you are not satisfied with the service. However, that doesn't seem to be the case with Astrill VPN.
First, the money-back guarantee is on my good for 7 days, which is significantly less time for you to try the service.
However, the chances of you getting your money back even when requested during this period are quite slim.
The customer support team is not responsive or friendly to approve this without asking many irrelevant questions.
Favorite Alternatives to Astrill VPN: 3 Paid Providers
If you were hoping to find out that Astrill VPN is a viable solution, we are sorry to prove that it is not.
It might have some potential in terms of unblocking Netflix and uncensored sites in Asia and South America. However, it simply doesn't do enough of a job for us to put trust in it.
We did our best to list the leading providers and VPNs that we consider to be replacements for it. Take a look!
ExpressVPN: The Best Alternative to Astrill VPN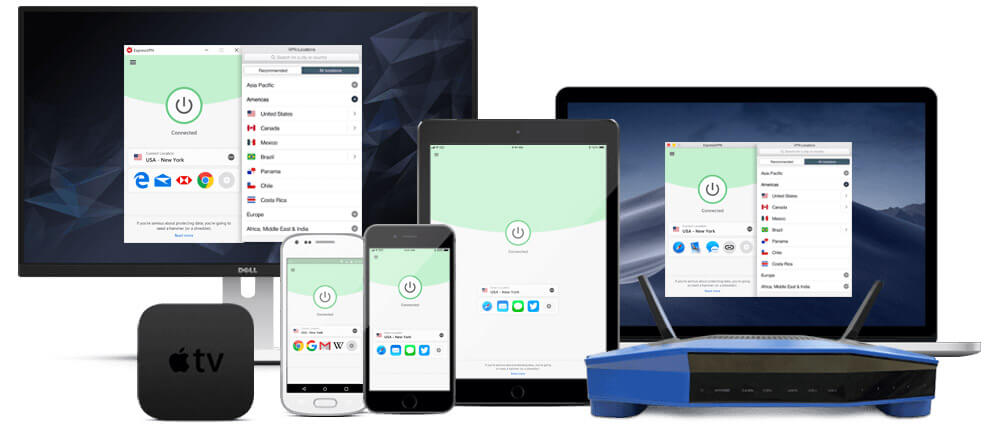 It is a fact that Astrill VPN simply doesn't do the trick for anyone who was hoping to enjoy a global anonymous browsing experience. Yes, it may not oblige the Five-Eyes alliance, but its sketchy logging policy ruins the deal for us.
Luckily, ExpressVPN is there to serve as an excellent solution for anyone who wants to enjoy a friendly privacy policy.
This provider makes sure that none of your browsing activity is tracked or handed out to third parties or foreign/local authorities. Set in the British Virgin Islands, you don't have anything to worry about.
Not only that, but it also offers great server speeds, which is not that common for VPNs. You can use it as one of the references if you are in the USA, considering the myriad of relevant servers that it offers for this country.
The total number of servers is over 3,000 locations, including a couple in Hong Kong. This is good news if you want to bypass censorship in China easily 😉
CyberGhost: A Great Replacement for Astrill VPN, Particularly for Usability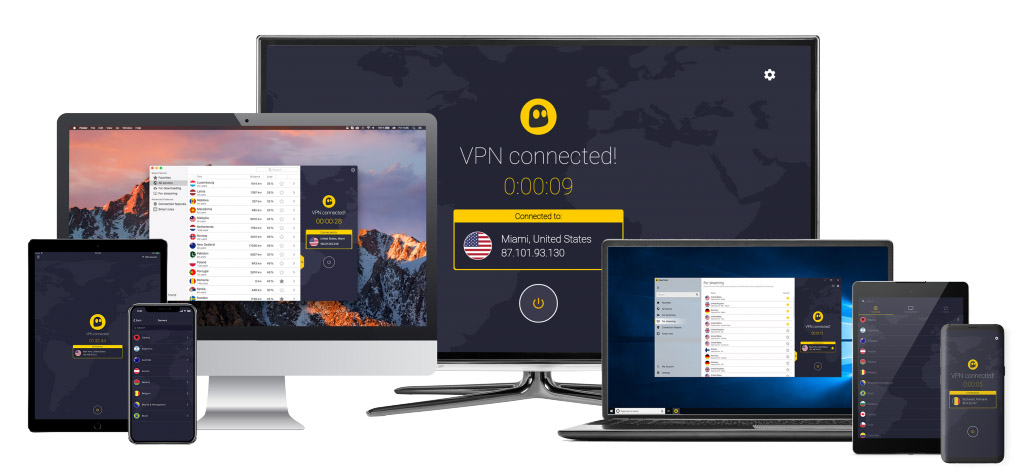 A VPN is not good if it is not user-friendly and if you have to go through a tricky installation process.
While not an issue with the website of Astrill VPN, we found this to be the case with their pre-made apps, especially the ones for Windows and older Mac versions.
This is where CyberGhost comes in to solve the issue because it offers one of the best user interfaces on the market.
We are not talking about only for computers but also phones, tablets, consoles, and other devices.
It is a fact that this VPN can be installed on a smart TV, gaming devices, as well as a router for added protection that makes us fall for it. Additionally, the customer service that it offers has to be among the best out there.
They have a 24/7 live chat feature that actually works, as you can solve the relevant issue within minutes no matter your current location.
NordVPN: The Cheaper Option than Astrill VPN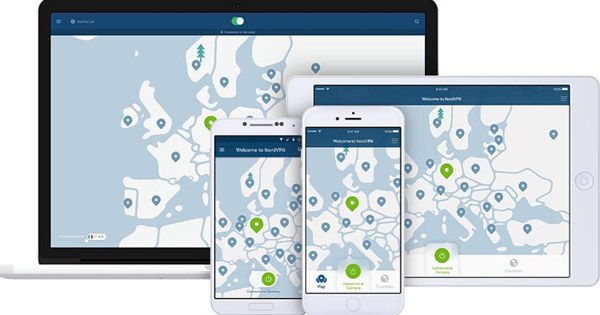 We mentioned the expensive subscription options as one of the main issues related to Astrill VPN. NordVPN has the reputation of the best value service on the market for a good reason.
Its single-month plan is set at $11.95, which is significantly cheaper than the one offered by Astrill VPN.
Also, it offers an incredibly affordable six-month plan for $9 per month, as well as a 2-year plan for $3.71 a month.
Not only that, but you actually know what you are getting out of the provider. It is one of the safest on the market, with a strict no-log policy and a set of tunneling protocols to ensure safe and secure browsing.
Finally, it can unblock over 150 different streaming sites, which is certainly a huge plus!
The Best Free Alternative to Astrill VPN
While you will not go wrong subscribing to any of the aforementioned three providers, we still wanted to offer you a completely free solution.
It comes in the form of Windscribe, which offers both a paid and a free plan. It is the latter that interests us.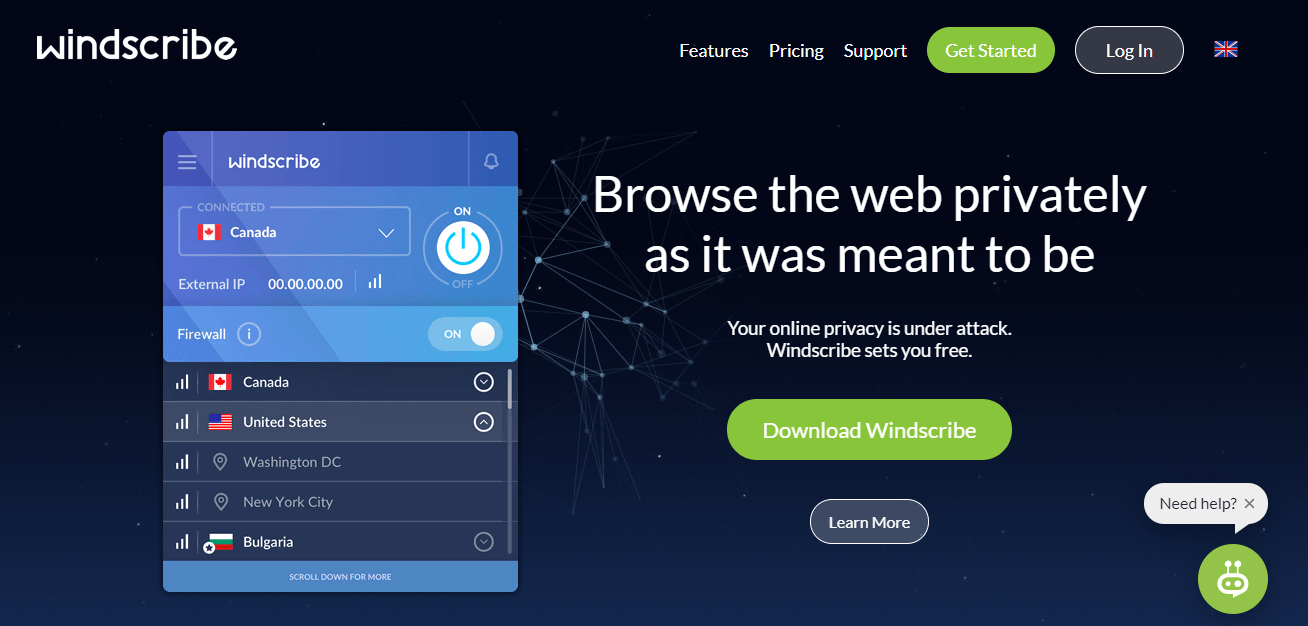 Maybe the most important point is that this VPN doesn't trade or sell your browsing data to turn a profit.
Once you know that, enjoying the offered 10 GB per month with 14 different locations seems quite fair. This is especially true, considering that you are not paying anything.
Still, you shouldn't expect it to run as smooth or fast as the paid VPNs.
This is all to say that, for someone new to the idea of anonymous browsing, Windscribe is a good starting solution. For those who want to enjoy reliable streaming, gaming, and torrenting, we would recommend ExpressVPN, CyberGhost, and NordVPN as alternatives to Astrill VPN.
These paid providers' options have everything you need to ensure that your online privacy and safety is protected at all time.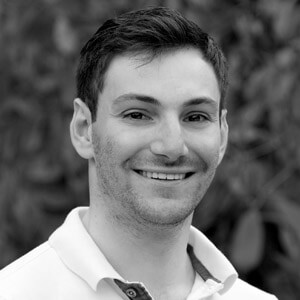 Flo is the founder of the-bestvpn.com. Really concerned about security on internet, he decided to create this website in order to help everyone find the best VPN. He's got a Business School background and now is 100% dedicated to keeping his website alive.