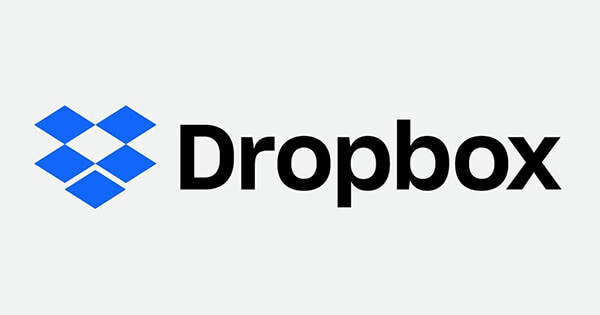 Dropbox is a popular cloud service that offers gigabytes of space to millions of users worldwide. Chinese users are no strangers to huge chunks of data that are often found in their computers, so they refer to some cloud services. However, Dropbox isn't available in this country, but on the brighter side, unblocking it is possible. Follow our in-depth guide to find out how to access it easily.
Why is Dropbox Unavailable in China?
The situation in China is a pretty complex one when it comes to overall internet freedom. This country's residents came to terms that they can't watch YouTube freely or access their social media accounts without the use of a VPN.
Moreover, the government is hell-bent on blocking other sites as well. Apart from Facebook and YouTube, platforms like Viber, Skype, and Dropbox are on the blacklist. This is due to the Great Firewall of China, which effectively blocks not only websites but also different VPNs.
In return, Chinese residents have a hard time unblocking content even with this useful service. The reason why Dropbox is on the blacklist is that it doesn't meet the country's filtering regulations.
Basically, it allows you to transfer uncensored files of any type and that's what the Great Firewall doesn't allow. To make matters worse, China blocked Dropbox overnight, with thousands of users being unable to access their important files.
As a result, you can't use Dropbox in China reliably.
How to Unblock and Access Dropbox in China?
A moment ago, we said that the Great Firewall blocks VPNs as well. However, bear in mind that this doesn't apply to all providers on the market. First, we're going to show you how to unblock and use Dropbox in China, and later, we'll give you our top picks for this purpose.
Here are the steps you need to complete:
Subscribe to a Virtual Private Network of your choice. Our suggestion is ExpressVPN, as it's the best VPN in China and works reliably.
Download and install the app you're going to use.
Sign in within the app using your credentials.
Open the server list and choose any server outside China. Use the connection button to establish a connection to the server.
Now, with your new IP address, you can visit Dropbox and access your personal files.
Best VPNs to Access Dropbox in China
There are several VPNs on the market that work great for beating the Great Firewall of China. The providers you see below are guaranteed to do that, so whatever your choice is, you'll easily be able to access Dropbox in this country.
Our top 3 picks are below:
1. ExpressVPN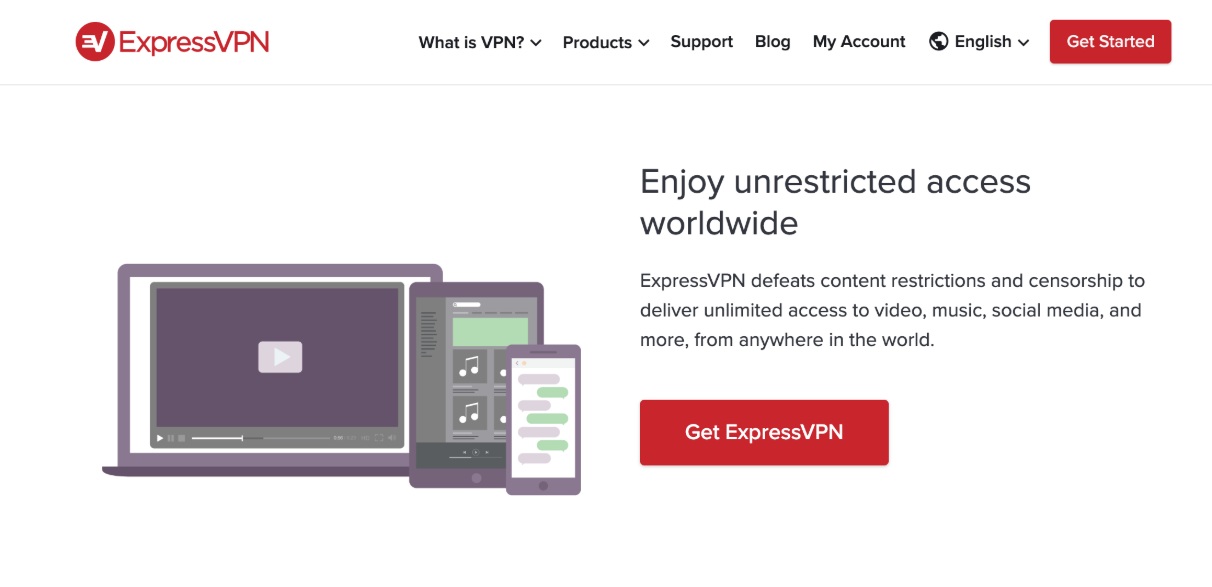 ExpressVPN is the best pick if you want overall security, fast speeds, and unbeatable reliability. This provider has 3,000+ servers in 94 countries and works great for users in China, allowing them to enjoy the internet freely.
One of the best things about ExpressVPN is its ability to bypass geo-restrictions. It unblocks Dropbox with a click of a mouse, so you can enjoy your favorite cloud platform once again.
Furthermore, it lets you access foreign streaming platforms, as well. You can now watch shows on Netflix, Hulu, HBO GO, Disney+, and even Prime Video. To accompany this, ExpressVPN has the fastest speeds on the market.
This will allow you to browse the web smoothly, without waiting for an eternity to load. In China, security is of the utmost importance, so the provider offers 256-bit AES encryption and a kill switch. Being from the BVI, it also has a zero-logging policy verified by PwC.
While not the cheapest around, ExpressVPN does offer a significant discount. You get 49% off the annual plan, plus 3 months FREE and a 30-day money-back guarantee. Bought it already? Go on and do so!
Unblock Dropbox in China with ExpressVPN
2. NordVPN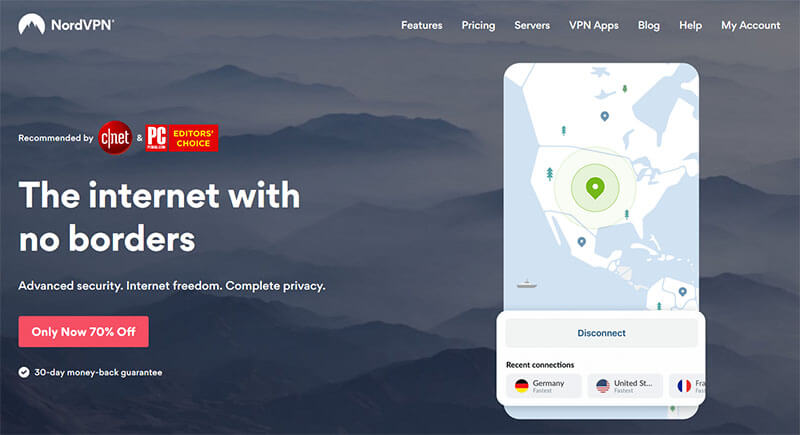 NordVPN is a powerhouse that crushes the Great Firewall like a giant. This provider has 5,600+ servers in 60 countries around the world, and with its great coverage, bypassing geo-restrictions will be a breeze.
The main thing here are the obfuscated servers. These servers come with a special layer of encryption that allows you to unblock sites in China and enjoy the online freedom you long for. Needless to say, Dropbox will work flawlessly with NordVPN.
If you're wondering about speeds, know that NordVPN lives up to the task. You'll be able to enjoy your Premium account on Netflix or upload huge files to Dropbox hassle-free! Security-wise, there are plenty of features to look forward to.
There's 256-bit AES encryption, an automatic kill switch, and functionalities like Double VPN and NordLynx. NordLynx is a new addition and represents a better version of WireGuard. For China, it's not the best but you can use its OpenVPN functionality to bypass censorship successfully.
All in all, it's a decent choice even for demanding users. With 6 simultaneous connections, unlimited bandwidth, and 24/7 support, it's highly unlikely that you're going to be dissatisfied while trying to unblock and use Dropbox in China.
Use Dropbox Safely in China with NordVPN
3. Surfshark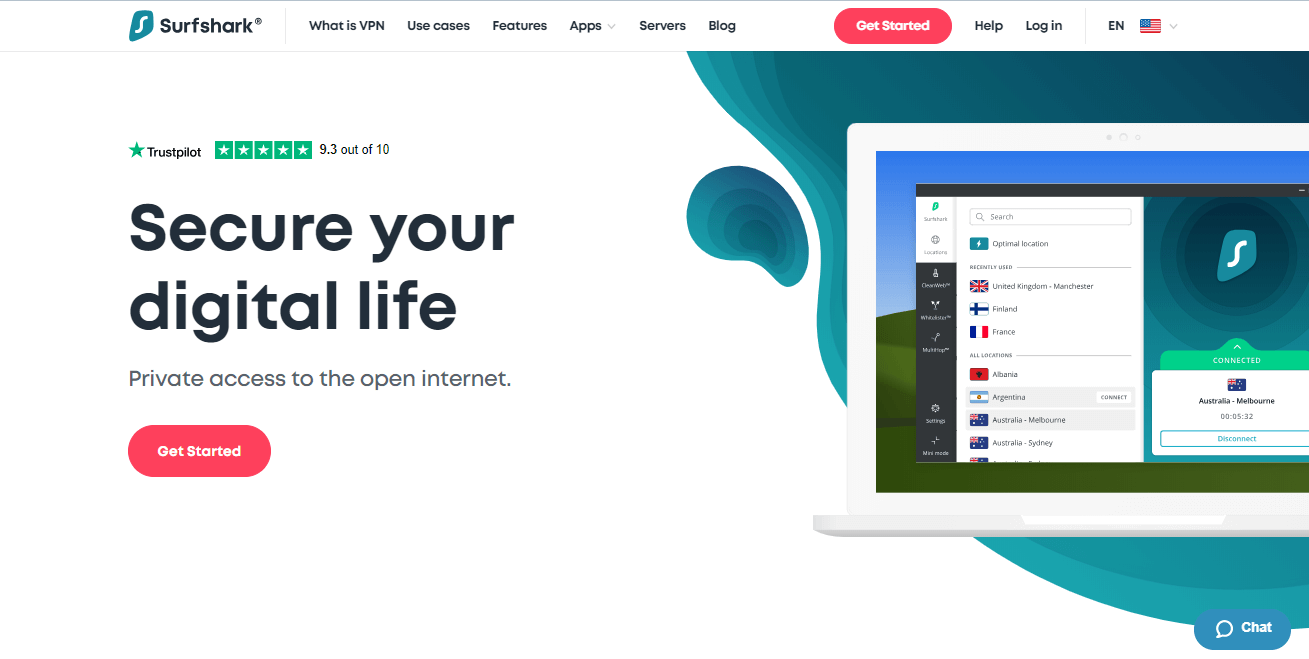 Surfshark is a cheap VPN that makes you think "holy hell, is it really THAT good?!" The truth be told, it is. For the price, Surfshark is probably the best deal you can get, given that it provides premium performance and fast speeds.
But what about Dropbox? The good news is that it can unblock this platform in no time, especially in China, where it easily bypasses the Great Firewall. The trick is that you need to enable a NoBorders mode, which is made for bypassing censorship in countries like this.
After doing so, you'll be able to enjoy impeccable security thanks to its 256-bit AES encryption and a kill switch. Surfshark also offers 1,700+ servers in 60 countries, which is a huge leap from a few years back, when it offers merely 1,100 of them.
For streaming, this provider is more than good. It unblocks Netflix in China and works with platforms like Prime Video and Hulu. Torrenting lovers will be happy to enjoy fast speeds and P2P-friendly servers across the board.
One thing that makes it unique is the fact that it offers unlimited simultaneous connections. You ain't gonna find a better VPN for the price that offers the same functionality. In fact, even ExpressVPN offers just 5 of them, so hey, Surfshark just beat its neighbor in this regard!
Unblock and Use Dropbox in China with Surfshark
Quentin is the co-founder of the-bestvpn.com. With several experiences as a System and Network Engineer, he is very knowledgeable when it comes to VPN, cybersecurity and the risks of using the Internet nowadays.