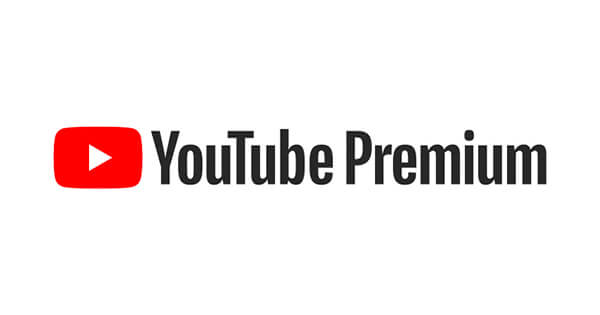 YouTube Premium is a very useful service that lets you expand and improve your basic YouTube experience and take it to another level. If you're tired of seeing countless ads on your videos or you're frustrated that you cannot download a video from YouTube for offline use, this service is for you. And if you find it too expensive… well, it's good to know that you can pay YouTube Premium cheaper (under $1.3) with a simple trick that we're going to share with you. Keep reading!
Where Is YouTube Premium the Cheapest?
As is it the case with pretty much any digital service, YouTube Premium will cost differently according to your location. This is nothing new, but the main thing is that, oftentimes, the price of this service isn't in correlation with the living standards in a particular country. For example, in France, the service will cost €11.99, while in the United States, it will be $11.99 a month.
In India, YouTube Premium will cost a bit over $2, and in Russia, we're talking about $3.5 on a monthly basis. So, out of all these countries, where can you pay YouTube Premium cheaper? Well, after our thorough research, we found out that the cheapest price can be found in Argentina. Incidentally, you can also get the cheapest Netflix subscription in that country, as well.
People located in Argentina will have to pay 119 ARS (Argentinian Peso) which, when converted to Dollars, is around $1.23 a month. If we do the math, this is around 90% (give or take) less than the initial price of $11.99. Also, the same trick can be used to reduce the price of the family plan which will cost you $17.99 a month but lets you add up to 5 family members.
In Argentina, this plan will cost just $1.56 a month, so it represents probably the best value for the money, depending on your needs.
So, it's pretty clear that you need to be located in Argentina to save money this way, and if you're not located in this country, you might want to keep reading because, in the next section, we will show you how you can save money and enjoy and experience everything that YouTube has to offer with no limits.
How to Pay YouTube Premium Cheaper?
To be able to pay YouTube Premium cheaper, as we said, you need to be located in Argentina. However, if you're not located in this country, you can get an Argentinian IP address through NordVPN and make the website believe that you're located inside the Argentinian borders. For this purpose, we used NordVPN simply because it allows us to change our IP address with a single click of a mouse, to any of the 59 countries that it offers.
Here are the simple steps to get a YouTube Premium account for a cheaper price:
1. Subscribe to NordVPN. Use this link to get a special discount that will also give you a 30-day money-back guarantee for all subscription plans.
2. Download and install NordVPN on your device.
3. Open the application and connect to the server in Argentina. This will give you an Argentinian IP address needed for this trick.
4. Open the Private or Anonymous tab in your browser (VERY IMPORTANT!), visit https://www.youtube.com/premium and sign in.
5. Now, you will see the price in ARS and it will be exactly 119 ARS or 179 ARS for the family plan (see the screenshot below as proof).
6. Choose the plan you want.
7. Enter your credit card information.
8. Provide the billing address in Argentina (use this link https://www.fakeaddressgenerator.com/All_countries/address/country/Argentina to generate the address in this country).
9. Click on BUY to pay YouTube Premium cheaper.
10. Congrats – you saved money on a Premium subscription, so go ahead and test it out!
Benefits of a YouTube Premium Subscription
Now, why would you even bother getting YouTube Premium? Is it worth the price? Well, if you're going to pay $11.99 for it, we would say "nah, don't go for it!" However, if you use this trick to save money, at just under $1.3 a month, it's definitely worth experiencing. Here's a brief overview of what YouTube Premium can get you.
Removal of Ads
Are you annoyed by the constant presence of ads? You should get used to it because YouTube isn't going to put them to the side any time soon. Some ads are less annoying, you will agree, and we're talking about skippable ads that you can skip in about 5 or 6 seconds. However, that's not all – there are unskippable ads that can make your YouTube experience a living hell.
Some unskippable ads will last 5 and some of them up to 15 seconds and you can't do anything about it except for sitting there and praying for the time to pass quicker. With YouTube premium, you will completely eliminate ANY types of advertisements on videos and watch your favorite content creators with no interruptions at the worst possible moment.
Downloading Videos from YouTube for FREE
Using different YouTube downloaders from the internet is a thing of the past now. Sure, some of them still exist but if you want to avoid these untrustworthy, ad-filled, and malware-riddled websites, getting this subscription is a smart choice.
You see, the Premium version of this platform lets you download any video you like directly to your device, just in case you want to watch it offline when you don't have an internet connection. For example, you can watch some horror movies while you camp with your friends deep inside the forest, with no Wi-Fi signal… you get it, do you?
YouTube Premium Music
YouTube Premium Music tries to follow the footsteps of more popular Spotify. And even though it's way less popular than Spotify and its overwhelming choice of music, it's still decent for people who love keeping up with their favorite artists no matter the location.
From pop, rock, and indie, all the way to the heaviest of metal and punk – YouTube Music is here to bring your favorite music to the table.
Playing Videos in the Background (And While the Screen Is Locked!)
If you're into different podcasts and interviews, yet you aren't head over heels in love with the person on the screen, you might want to lock your phone and listen, instead of watch. Up until recently, you couldn't do that without a few tricks. Now, the only trick is buying YouTube Premium and you're settled.
This allows you to listen to music instead of having to keep your screen on and waste your battery. Or perhaps, you can answer your emails and messages without having to keep the application at the forefront of your screen.
Just exit the app and it will continue to play the song, interview, story, or podcast you were listening to a second ago, all while you enjoy texting or browsing through the Instagram feed.
Summary
In summary, it's pretty easy to pay YouTube Premium cheaper with this trick. You need no more than 5 minutes to set everything up and given that you'll reduce the total price by 90%, we don't see the reason not to try it.
Beware that we used NordVPN for this solution, and not a free VPN, simply because free VPNs won't allow you to get an Argentinian IP address. None of the free VPNs actually have servers in this country, and this is the main drawback of this solution.
After all, NordVPN has a 30-day unconditional money-back guarantee. This means that, if you don't like it, you don't need it anymore, or whatever is the reason, you can ask for a refund and get your money back the same day. Of course, you'll still have your YouTube Premium subscription so you lose nothing in the end ?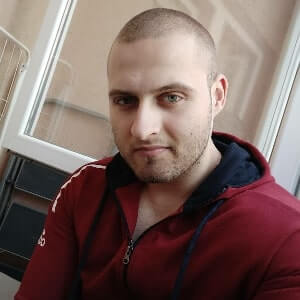 A professional writer with a Master's degree in Mechanical Engineering. Since his youngest age, he loves everything related to internet, technology, fitness, games, and dogs! He joined our team in order to bring his deep knowledge in security services, among which VPN is of course a key component.