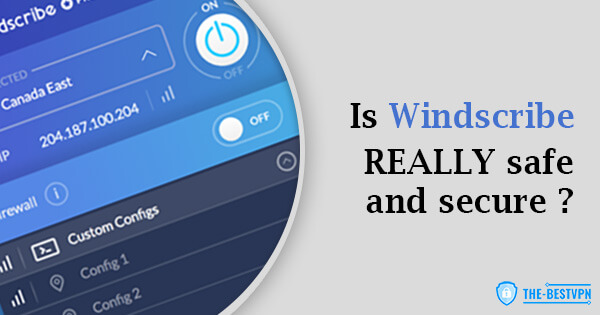 Windscribe may be a relative newcomer to the VPN world. But with its excellent encryption and comprehensive privacy policy, it is establishing itself as one of the high-quality options on the market. Tons of other features make this a trustworthy and reliable option to keep your activity safe from the prying eyes of anyone looking to scam you.
So, let's take a look at why Windscribe is such a popular VPN and the talk of several Reddit users. Plus, let's see if it can be trusted.
Security: What Are the Security Tools in Apps
Windscribe is a Canadian VPN provider that has an extensive network with servers in more than 63 countries and 110 cities. It offers security and privacy measures that help elevate its performance.
It has both a paid and free version. The free version offers limited features, including countries and server numbers. But most of the safety features are the same. Let's look at some of them.
Kill Switch
Kill switches are a form of firewall protection included in the programming of many VPNs. This is a fail-safe if the VPN loses connection. Typically, if this happens, the internet reverts to the standard connection, which is not secure nor trustworthy.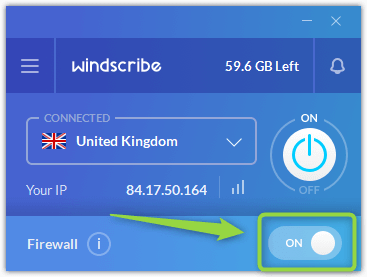 Windscribe is fitted with one, and this helps to make sure any potential leaking of un-encrypted traffic to an ISP makes for a safe connection.
DNS & Leak Protection
Windscribe is designed with IPv6 leak protection along with WebRTC leak protection. This protection level helps not only mask your IP address, but keeps any of your information from leaking to internet providers, businesses, or shady individuals.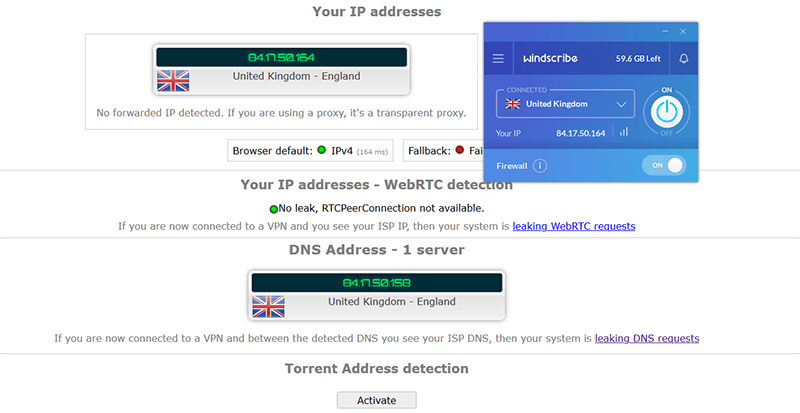 Encryption

Windscribe offers strong and high-grade encryption that keeps your data safe. The VPN is programmed using a 256-bit AES cipher that uses a SHA512 auth and an RSA key of 4096-bit. Along with that high level of encryption, Windscribe also supports the perfect forward secrecy protocol.
This helps keep your VPN safe to use by creating new encryption keys for every session.
To help keep the connection secure and stabilized, the VPN also allows the user to choose the protocol they want. It comes with the IKEv2 protocol by default but also gives the user access to OpenVPN.
When choosing this option, you will have further options to choose from the UDP and TCP connections.
When you are working in countries that are restricted or dangerous when it comes to online crime, Windscribe also offers a stealth mode. This mode camouflages the VPN in its own tunnel to hide it from prying eyes and helps you maintain anonymity on the internet.
Port Forwarding
Port forwarding gives you the ability to access selected apps and services remotely. This is a nice feature that allows your information and network connections to remain protected even when on the go.
It also hides your external IP, offers DDoS protection, and optimizes torrent seeding.
Split Tunneling

Split tunneling is a feature that allows the user to pick and choose which applications use the VPN to make an internet connection and which ones don't. Right now, this feature is available only on Android, but the VPN will be extending out to the remainder of the OS and platforms soon.
The good thing about this is that it will extend the usability of your online apps. Some apps just will not work when routed through a tunnel.
Things like banking apps have been known for not working, so opting to allow this one app to go through a normal connection will save you from turning the VPN on and off, which will reduce the danger of potential data leaks.
R.O.B.E.R.T.
This feature is designed to allow the user to customize the server domain as well as block select IP's. This will allow you to block ads and tracking, make your connection safe from viruses, personalize access to sites, and all of that increase your browsing speed.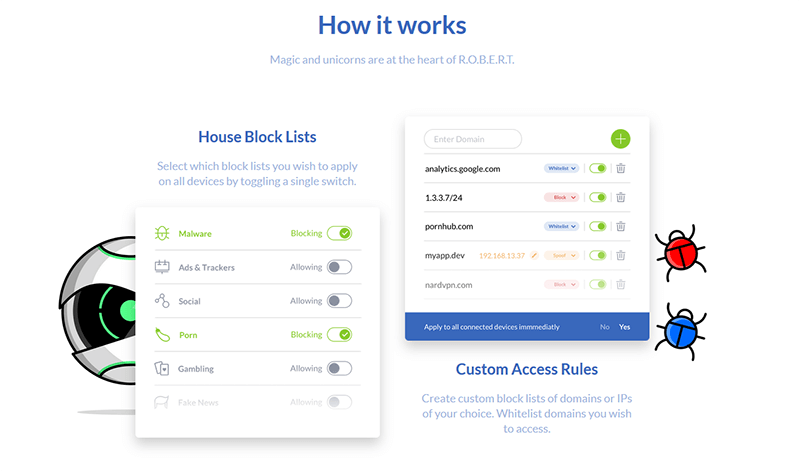 Windscribe Privacy Policy: The Most Important Security Criterion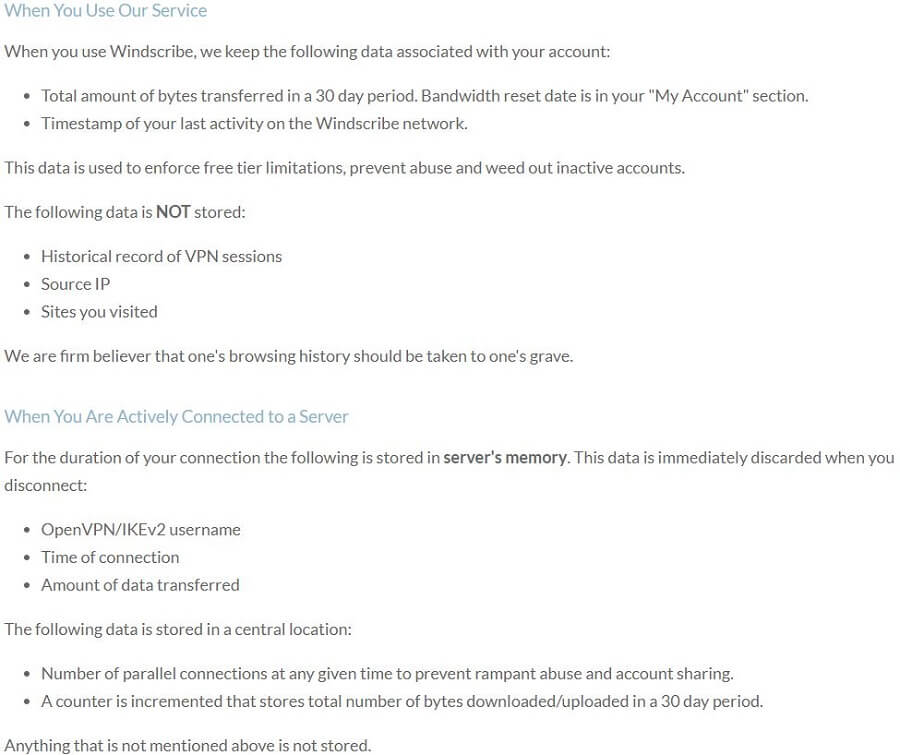 Canada is a member of the 5 Eyes Alliance, and that is where Windscribe is based. But though this might alarm some, it is not something to truly worry about as the VPN can not share information that they never log.
The privacy policy of this VPN is perhaps one of the best we have seen.
They never collect historical logs, IP sources, or traffic. In fact, the only thing that they do collect is the amount of data transferred every month and the timestamp of your last session.
The other privacy policy features that make this such a great VPN is the fact that Windscribe goes out of their way to not ask their users for any information in regards to their identity.
All you have to provide is a username and password, and you can even pay with Bitcoin. This eliminates the need for you to input your billing information and your email.
External Audit: Is Windscribe Safe?
When looking to see if there was any recorded external audit, we found a Reddit thread that answered our question. Apparently, Windscribe is already under the audition process but this takes some time to complete.
One developer was kind enough to provide the answer, and thankfully, this is some great news.
There is still a lot of work to be done to make sure that the VPN is safe and trustworthy. But as soon as it is to their standards, we will see an audit. This includes recording all the software for each server, and several other features will be added.
So perhaps, this VPN might actually receive an audit very soon.
Conclusion: Windscribe Can't Be TOTALLY Trusted
The fact that one of the developers would take the time to answer a Reddit question is just one taste of why this VPN can be trusted. Still, this VPN is not completely safe. But it is easily one of the best free options out there if you opt for that deal.
With the privacy policy that pretty much does not require any information nor collect any information, you can rest easy in regards to your data and personal information. That, coupled with the encryption and special features like the stealth mode, allows this VPN to function on the highest levels.
However, the fact that it is based in Canada makes it part of the 5 Eyes Alliance. So, the provider would be obligated to hand over any data it does collect to the government if requested.
This means that it cannot be trusted completely. Because of this, we highly recommend using a high-quality VPN like ExpressVPN. Find out more about it by clicking on the button below.
Stay safe by choosing ExpressVPN >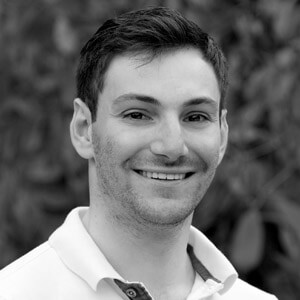 Flo is the founder of the-bestvpn.com. Really concerned about security on internet, he decided to create this website in order to help everyone find the best VPN. He's got a Business School background and now is 100% dedicated to keeping his website alive.