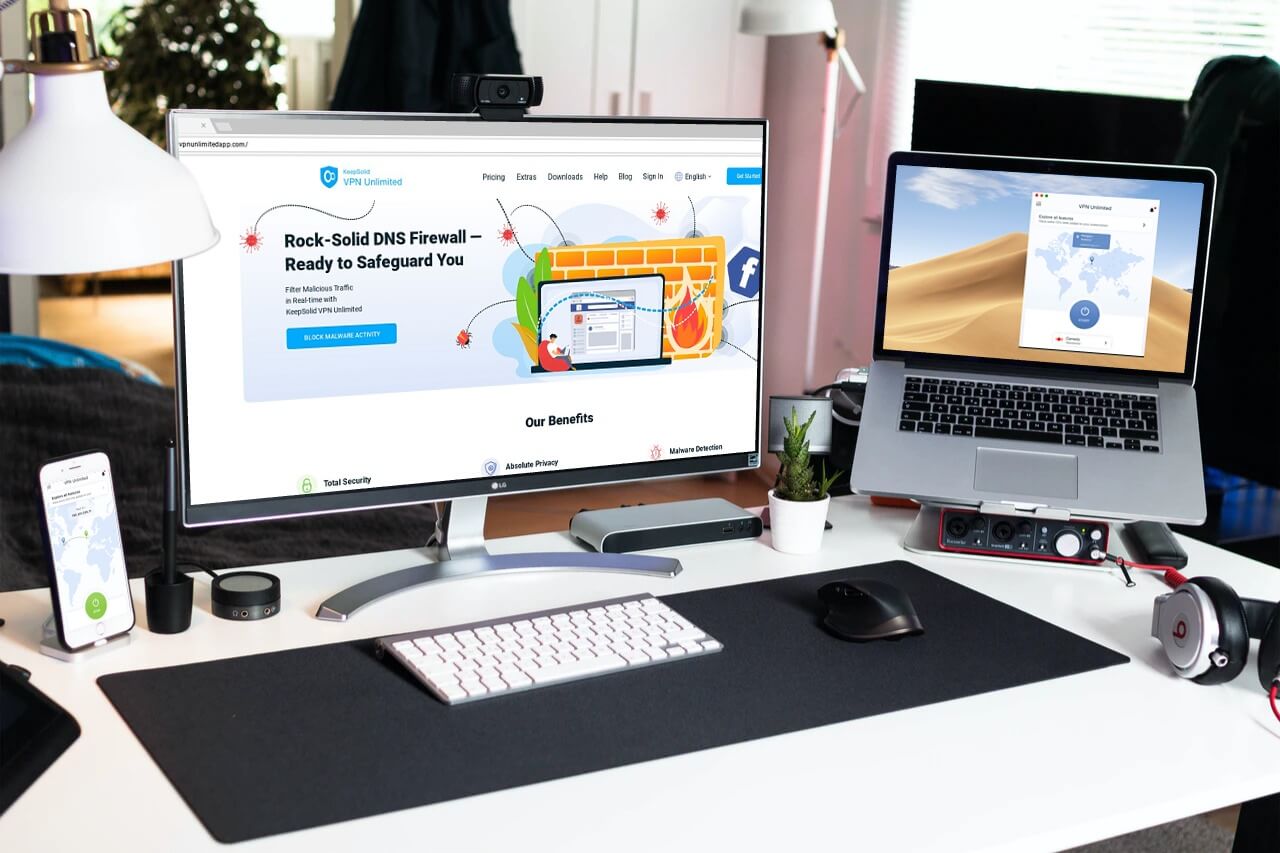 With some governments infringing on citizens' privacy and cybercriminals become more threatening, the internet has become a dangerous place nowadays. Thus, it's unwise to go into it without appropriate protection, ideally from a VPN. Perhaps, you already know that, judging from the fact that you're currently reading our VPN Unlimited review and test.
VPN Unlimited comes with lots of promises, some of which are standard encryption, lightning-fast speeds, and supreme streaming capabilities. However, providers are fond of making gigantic claims, which is why we've put this one under the microscope.
Thus, are those claims merely advertising gimmicks or they are really genuine?
Well, it's sort of a mixed bag here. While this provider is not in any way an outstanding provider, it's not a poor one, either. Obviously, it's one of the cheapest VPNs around, but it's a long mile behind industry leaders in terms of capabilities.
With that said, we welcome you to our 2023 VPN Unlimited review and test, where everything will unfold. We'll dig into every part of this service and help you determine if it's worth your money, trust, and time.
PROS:
Works in high-censorship countries
'Okay' streaming performance
Offers a free version
Relatively affordable pricing
CONS:
Slow speeds
Doesn't have a live chat feature
Stores a substantial amount of info
Based in an unfriendly jurisdiction
Small server network
VPN Unlimited ranks #34 out of 104 VPNs tested. Here are the best alternatives :
---
Is it a paid or a free VPN?
While VPN Unlimited is widely known as a paid service, the company offers a free version referred to as KeepSolid VPN Lite. The free service works on macOS, iOS, and Android, and allows users to access only one server.
The application supports the full range of protocols on offer, it selects the "optimal" protocol automatically and doesn't allow users to change it (you can find more on protocols later in this review).
Nonetheless, it doesn't restrict your data usage, despite its many limitations.
Performance
The performance of a provider is where its evaluation always begins. Is it fast or slow? Is it stable or unstable? These are two questions that must be answered in any review or test.
Speed
With all the encryption happening, VPNs tend to slow down your internet connection, we know. However, VPN Unlimited promises a break against the norm and provide uncompromising speeds, which offered us some delight.
Sadly, this provider doesn't offer extraordinary speeds as it promised, if our test is anything to go by.
We tested the speed from multiple locations, but they were not remarkable at any point, even when we connected to nearby servers. It may work for streaming and torrenting, but you're likely to experience some buffering.
Without VPN (we were located in London) :

EU Server (France) :


US Server :

Asia Server :


Stability
Any worthy provider has to offer a stable network, at the very least. Thus, it didn't come as a surprise when we learned that VPN Unlimited guarantees an uptime of 99.99 percent.
With this, you can expect the service to be always available, except when there is maintenance.
Streaming
Streaming has become a very popular activity among internet users in recent years, but the restrictions often implemented by streaming companies may be very frustrating. Keeping this in mind, we thought "streaming" would make this VPN Unlimited review as comprehensive as possible.
Netflix

While this provider wasn't really popular for its ability to unblock Netflix, it worked well in our recent test. The company has a specialized server for Netflix in California, the United States.
We were able to effortlessly connect to the Netflix server and access geo-restricted content without any hassle.
However, the primary drawback is that the speeds were quite slow. This backs what we said earlier in the review about speeds. Another downside is that there looks to be just one server that is made for Netflix.
Therefore, you may be fairly limited on options. In comparison, with ExpressVPN you're able to unblock Netflix US/UK/CA/AUS and many more.
Easily unblock Netflix with VPN Unlimited now >
BBC iPlayer

VPN Unlimited is a good Virtual Private Network that works in the UK. Therefore, we weren't too surprised that it was able to unblock BBC iPlayer during our test for this review.
While nothing is ever guaranteed 100 percent when it comes to streaming, we give our word that you will get BBC iPlayer access whenever you want.
Others?
Offering specialized servers for Hulu, Netflix, HBO, ESPN+, and BBC iPlayer, this provider prides itself on its impressive streaming ability. The specialized servers are optimized for streaming and are often resupplied with new IPs that have not been banned or identified by streaming websites.
All these sites are certain to work with this provider. You can even stream AMC live no matter where you are in the world. However, if you have problems with any of these sites, you can easily solve it with a simple solution.
Ensure you clear your browser's catch, restart your router and computer, use the patented KeepSolid Wise protocol, and ensure you are using the latest version of the service.
Security

To be honest, there might not have been VPNs if there were no security concerns in the first place. That's why we thought it was compulsory to include a part about security in this VPN Unlimited review and test.
Where is it based?
While it was created by Ukrainians, VPN Unlimited is based in the United States of America. Of course, this perhaps sounds like bad news if you are familiar with the present situation of internet privacy.
Arguably, the United States is the most powerful member of the 5-Eyes Alliance, with the databases of the infamously intrusive NSA forming the primary attraction of this secretive and exclusive association.
A lot of the practices used by the NSA to gather these databases are illegal. This often involves internet them forcing internet companies to give them backdoor access to their networks and servers.
In fact, they even request that other countries spy on the citizens of the US and monitor their email, phone, and text communications without reason or rhyme.
While you don't want the NSA to be able to access your data, the truth is that they wouldn't be able to use it anyway. Since they encrypt your data traffic with the AES 256-bit encryption, the only thing the agency would see is a long cord of nonsense characters.
Moreover, the US doesn't have any mandatory data retention laws, so this provider isn't legally needed to store any records.
To cut it short, despite being located in the United States and the stigma that's associated with American tech companies, the provider can only hand over the data in its possession. Obviously, you cannot draw blood out of a stone.
While the company does keep some data, this data does not amount to much, as our test and review revealed.
Log policy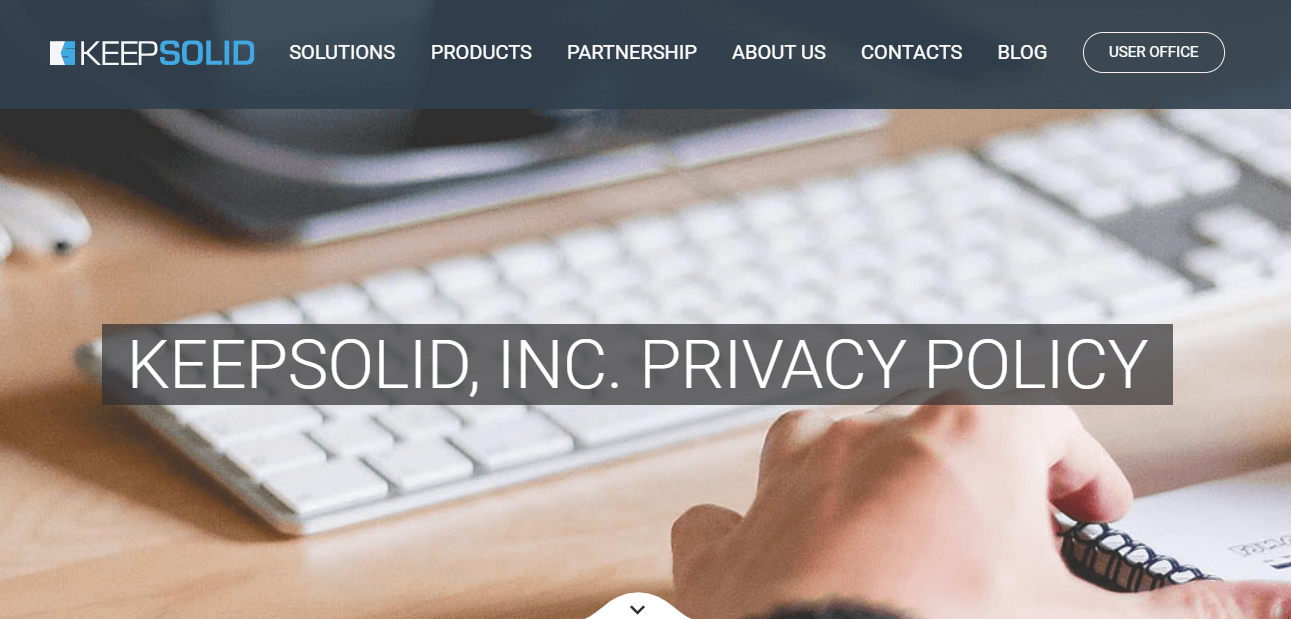 The logging policy of VPN Unlimited is a subject that has been hotly debated in the VPN scene recently. This is in no small thanks to an unclear policy organization. KeepSolid uses the same privacy policy for all its products, and the policy involves collecting different types of data.
The policy makes people believe that VPN Unlimited keeps data that the majority of users do not approve of. However, much of the policy does not actually apply to the VPN, which the organization clarifies in its VPN-specific regulations.
In this document, the company clarifies that the Virtual Private Network only permanently keeps two pieces of information – your email address and the name or code of your device. While they use your email address for account ID, they use your device code or name for implementing simultaneous connection limits.
They store your genuine IP address just for the duration of your session and they erase the data immediately after you disconnect. This is used just to determine the nearest server to you, carry out a latency test, and perform other in-app tasks that need your location to properly work.
Besides, VPN Unlimited collects your language, OS, time zone, type of connection, and Wi-Fi name for the purpose of telemetry.
The company states that: "KeepSolid does not monitor, store, or log your online activity, including your browsing history, connection times, metadata, downloads, server usage, or data content during your session in the VPN Services."
While we don't like the fact that they collect data for telemetry purposes, this provider is not the only one that collects this kind of data. In fact, several other providers collect more data for the purpose of "tech support."
For example, it's common for companies to keep a record of your connection times, bandwidth usage, and the servers you connect to. Meanwhile, VPN Unlimited doesn't collect any of this, as we have seen in our test and review.
Protocols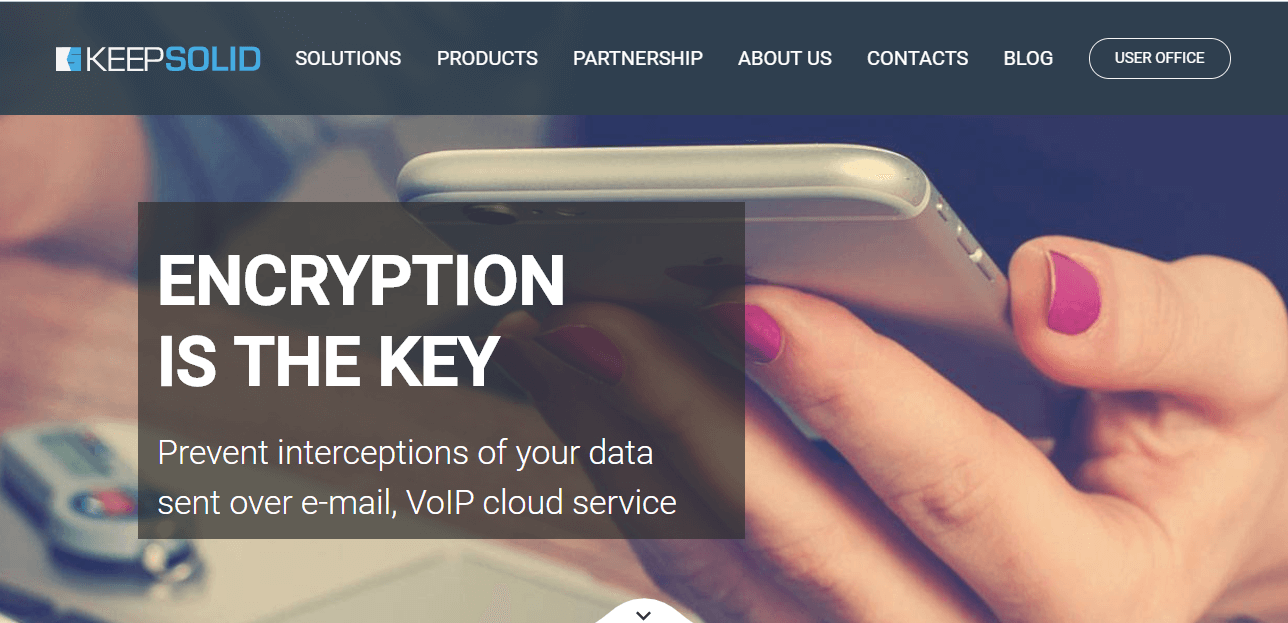 The VPN technology was invented many years ago, so it's normal that many methods for encrypting web traffic have been developed. While some of these methods are new, others are older and are not recommended anymore.
OpenVPN is one of the newer encryption methods, thanks to its reliability and speed. Plus, it's open-source software, which means many developers have worked on it to shore up all of its weaknesses.
While VPN Unlimited uses the OpenVPN protocol, it also offers an exclusive protocol that is known as KeepSolid Wise. With this protocol, VPN traffic looks like normal HTTPS traffic. In fact, this may be the key behind this VPN's compatibility with Netlflix on some of the provider's servers.
Primarily, KeepSolid Wise is engineered for individuals who reside in countries where there are internet restrictions. Furthermore, many of these countries are against the use of VPNs.
Thus, the ability to make VPN traffic look like HTTPS traffic apparently has benefits in these places.
Users whose devices are running Windows and Android can either use KeepSolid Wise or OpenVPN.  Both protocol options are available for Linux devices as well. However, iOS and macOS users can choose between three protocol choices – OpenVPN, IKEv2, and KeepSolid.
Plus, it's worthwhile to mention that VPN Unlimited utilizes the AES 256-bit encryption. Since this encryption is deemed strong enough by military groups, it's safe to entrust this provider with your sensitive data.
Protection against leaks
This VPN also allows you to turn DNS leak protection on, in order to prevent DNS requests from being sent to your Internet Service Provider accidentally.
In simpler words, the service features solid DNS leak protection mechanisms – this means third parties will see only what VPN Unlimited displays to them. This includes your hostname, ISP, virtual IP, and originating country.
Note that there are other pieces of information, but none connects to your real identity. However, most critics believe that this provider could do better by offering its own DNS servers. At the moment, it uses Google Public DNS, which offers a high level of security and performance.
We checked for leaks during our test and we found none.
Torrenting
While many providers offer support for torrenting, there are many companies that have steered clear from it completely. Obviously, torrenting is a controversial practice, so it's understandable why some companies have turned their backs on it.
But is VPN Unlimited like those companies? We've included everything you need to know in this part of the review.
Is torrenting allowed?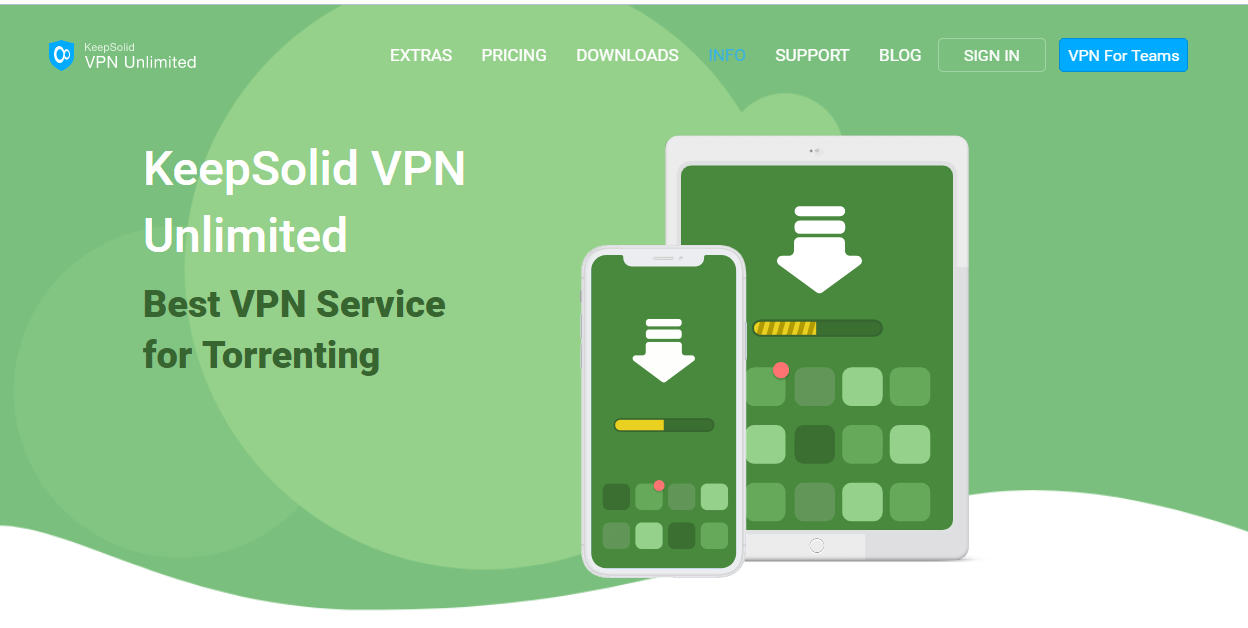 VPN Unlimited obviously does not condemn torrenting, but it isn't the biggest fan of the practice, either.
That's probably why they have restricted their support to only five servers – Canada-Ontario, US-California, France, Romania, and Luxembourg. In the app, these servers have been clearly labeled, and the provider states that speeds may be temporarily limited if they are overloaded.
Most top providers support peer-to-peer sharing on every server they have. Thus, it's quite shameful that the company has restricted the practice to only five servers.
If you don't reside near any one of the five torrenting-supported servers or you are a frequent torrenting, you may need to review your other options. Based on our test and review of VPN Unlimited, this provider has the poor torrenting performance.
Is there a Kill switch?
While a Kill Switch used to be a feature used by only the leading providers, the situation has changed recently. Nowadays, nearly every well-to-do provider offers the feature, as it's probably one of the most important features.
For starters, the Kill Switch feature helps disable your VPN connection in the event that you lose connection to the server. This prevents your data and identity from being exposed to the prying eyes.
The provider has the feature on its Windows, Android, and Mac clients. However, the iOS client lacks the feature, as we found out in our test for this VPN Unlimited review.
Nonetheless, it's still one better than some providers that only offer the feature for desktops. At least, this one even stretches to the Android platform.
Bypassing Censorship
One of the most frustrating situations as an internet user is living in a country with repressive internet laws. While a VPN can help you bypass those restrictions, not every provider is capable of it.
With that in mind, we've included this segment to test if VPN Unlimited is equipped with everything it takes to get past high-censorship policies like the Great Firewall of China.
In censored countries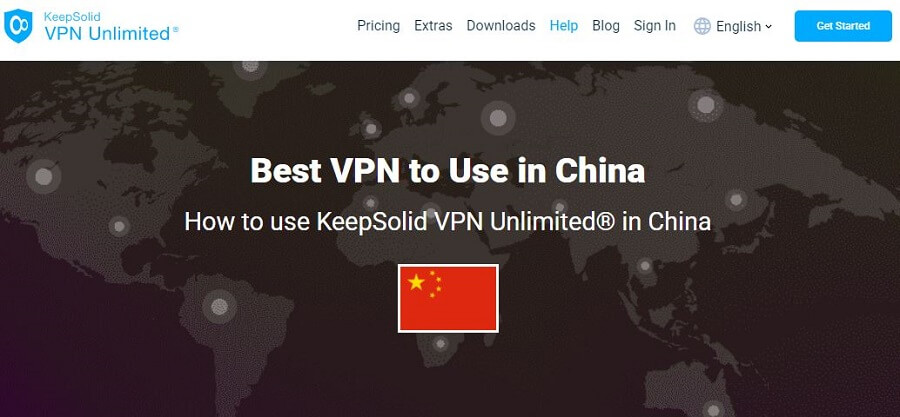 Despite the VPN crackdowns that recently happened in China, it seems like VPN Unlimited still offers a pretty reliable solution for users who wish to use the internet without restrictions in the country.
VPN Unlimited comes with an exclusive KeepSolid Wise protocol, which helps residents of China to get past the Great Firewall. The protocol simply makes their VPN traffic to look like regular HTTPS web traffic, making it very hard to detect and block.
In turn, most people can bypass government censors.
However, it's worthwhile to note that Chinese users only have access to 5 regions at the moment. But this includes Singapore, which is regarded as the best location for high speeds.
Thanks to the proprietary protocol, this provider is also a great option for people living in other high-censorship countries.
In restricted networks
On their official website, VPN Unlimited states that "say NO to the internet restrictions with VPN Unlimited". This provider simply hates internet limitations and anything that compromises total freedom on the internet, which is how it should be.
In light of that, the service works for unblocking restricted networks, either at your workplace or in your school.
Of course, employers and schools usually take these measures to maximize productivity. However, the internet is the internet and they designed it to not have limits.
This provider doesn't like anything that tampers with that freedom. We were pleased to see how effective VPN Unlimited was during our test and review, unblocking blocked websites with absolute ease.
Countries and servers
When looking for an ideal provider for your needs, it's important to consider its server count and server distribution. Us being aware of that, we have included the breakdowns in this review.
Countries covered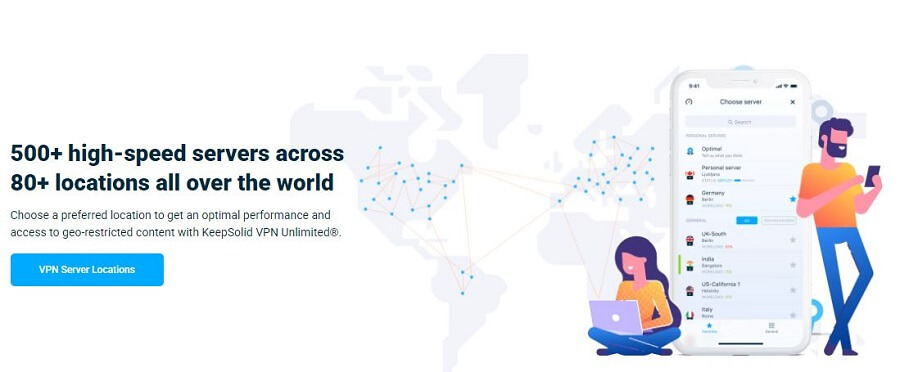 VPN Unlimited has 500+ servers spread across 80+ locations in about 51 countries around the world. While that seems like a quite good distribution of servers, the server count is on the lower side, unfortunately.
Industry leaders like NordVPN, ExpressVPN, and CyberGhost all offer thousands of servers across the world, so this provider obviously has some catching up to do.
Of course, this provider provides a pretty good mix of locations – offering servers in the often-ignored regions of India and South America. On the other hand, it doesn't have any servers in Africa.
However, the provider provides servers in high-censorship regions like Turkey and Vietnam, but it has stopped operating in Russia.
With just 500 servers in total, VPN Unlimited is a low-sized provider, as we have found in our test and review. While the total server count is usually determined by the number of users, a larger pool of servers can result in better performance.
See all countries covered by the provider
However, it's unclear if this provider uses virtual servers or not, and it seems they've made it unclear on purpose. KeepSolid has chosen to not provide any info about its servers' real locations, citing a non-disclosure agreement.
This is extremely disappointing and in our opinion, is a practice that triggers distrust.
Servers
VPN Unlimited offers specialized servers for streaming, which helps users to access streaming websites like BBC iPlayer, Hulu, and Netflix. While there is no guarantee that the specialized servers will always help, they work most times.
In fact, we didn't have any problem with most streaming sites we attempted to access during our test for this review. However, there are no specialized servers for torrenting, because of the company's not really friendly stance on torrenting.
If you really want specialized servers for torrenting, you should have a look at CyberGhost or NordVPN.
Compatible devices and simultaneous connections
While most modern services nowadays support every platform in the world, some still support only a few platforms. If you don't want to end up buying a service that won't work with your favorite device, we advise you to pay attention to this part of the review for VPN Unlimited.
What device can I use with VPN Unlimited?

This provider offers compatible clients for the most popular devices and platforms available. Below is the complete list of applications and browser extensions:
Windows
macOS
Linux
Android
iOS
Windows Phone
Apple TV
Chrome
Firefox
Opera
All these apps are very minimalistic with many options for privacy customization and limited security. What's more, the service can be configured manually for routers, which is a huge plus.
Therefore, you may be glad to have a service that is very easy to use, especially if you're a beginner. On the flip side, advanced users can find it quite lacking, as we did in our test.
How many simultaneous connections?

VPN Unlimited is a very generous company in terms of the number of simultaneous connections. It offers different plans that support different numbers of simultaneous connections, with the lowest being five and the highest being 10.
This enables you to match and mix device types as you want. In simpler words, you don't need one subscription for your Android device and one for your PC.
However, you can require more than 10 connections, of course. If you're in this spot, KeepSolid has got your back, allowing users to expand their simultaneous connection for a little extra cost.
While it comes at a price, we'd like more providers to adopt this approach.
Client support
Now you don't want to end up with a provider that ghosts on you when you need their support or help, right? We thought as well, so we've addressed the performance of KeepSolid's client support in our test for this review.
How to contact it?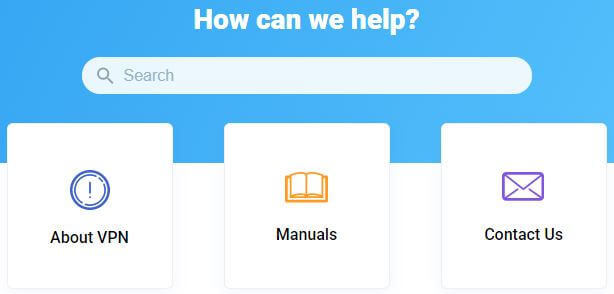 VPN Unlimited offers two channels for contacting support – a traditional email ticketing system and a modern live chat feature. Unfortunately, the live chat feature isn't available 24/7, even though most top-tier companies offer it around the clock.
However, the email system is available 24/7, but it took a while before we got a response during our test.
Is it good?
While we don't think this company offers good client support, we also find it difficult to mark the support as poor.
Of course, we were disappointed to discover that their live chat feature is not available 24/7, but we found solace in the fact that their email ticketing system is quite responsive.
FAQ/tutorials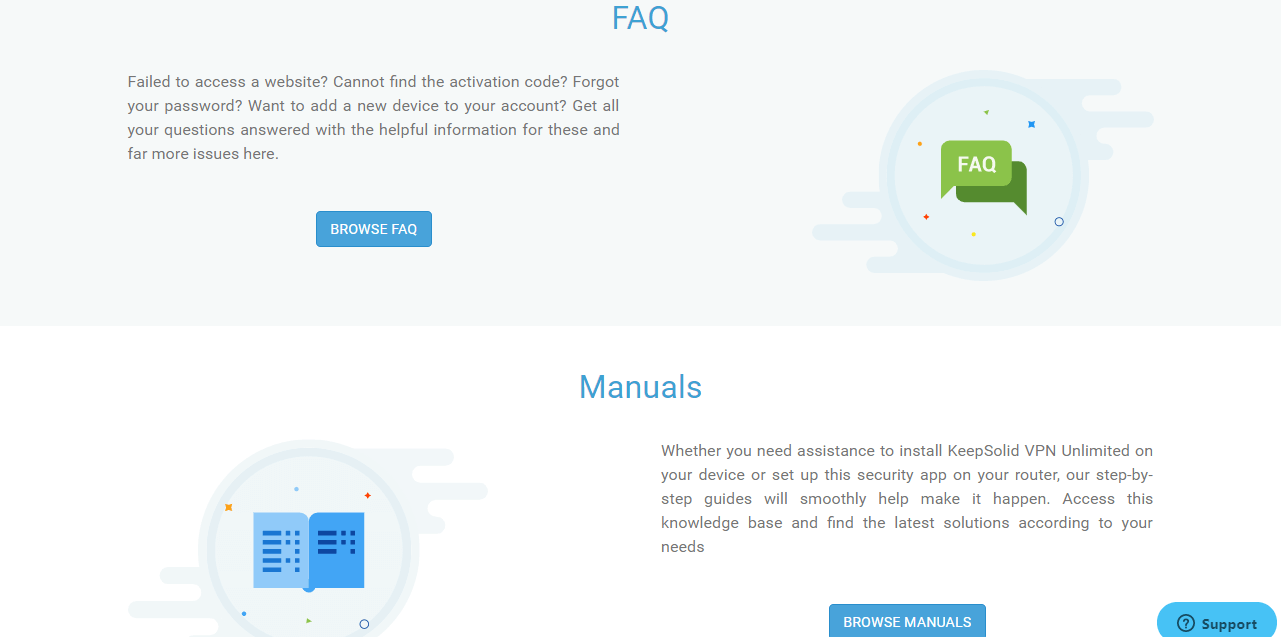 Apart from the two support channels we have mentioned, the provider also offers setup guides and FAQs.
The setup guides and FAQs are well-organized and detailed, making it easy for users to use the service. Besides, their FAQ section has a search feature, which helps users to search up keywords instead of scrolling throw a very long list of answers.
There is also a great range of set-up guides, which touches important subjects such as data privacy, online security, and censorship policies. It's needless to stress how helpful the setup guides can be, as we found out first-hand during our test.
Value for money
Thanks to the hot competition in the market in recent years, the value for money has become an important consideration. We have dedicated this part of the review to break down the pricing structure of this KeepSolid company.
Price comparison

VPN Unlimited is quite flexible in terms of pricing, offering a couple of plans for its users:
1 month Plan – $9.99
1 year Plan – $5.00 per month (59.99 billed once)
Lifetime Plan – $199.99
To be fair, this provider offers a solid value for money if you choose the 1-year plan. The 1-year plan is a real bargain at only $5 per month. However, with the monthly plan costing $9.99, it is fair to say that this provider is averagely-priced for its category.
Furthermore, the company recently introduced a system, which allows users to purchase a subscription for either 5 or 10 simultaneous connections. To connect up to ten devices, users can pay $14.99 per month or $89.99 per year, instead of $9.99 and $59.99 respectively.
But to be honest, if you want unlimited simultaneous connections without paying too much, you should really consider Surfshark.
Customers can also choose a lifetime plan for just $199 for five devices or $299 for ten devices. Nonetheless, we don't advise anyone to choose the lifetime plan as it's not possible to guarantee the company's availability.
In general, it is one of the cheapest VPNs on the market.
Means of payment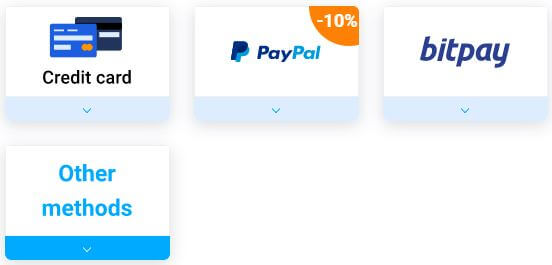 VPN Unlimited providers a remarkable range of online payment methods for users to choose from, including:
Credit cards
Amazon
PayPal
Bitpay
iTunes
Google Play in-app purchases
Bitcoin
Excellently, the provider provides anonymous payment methods for privacy-savvy users who want full anonymity.
Money-back guarantee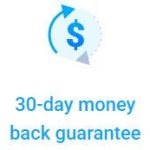 This provider provides a 30-day money-back guarantee, which affords users a month to test out and review the service. This is quite helpful, especially if you're considering paying for a longer-term subscription.
As we also mentioned at the beginning of this review, the company offers a free version called KeepSolid VPN Lite.
While the lite version uses the same infrastructure as the premium version, it does not provide all the capabilities and features of its full version.
The lite version allows you to have an idea of how the network works and what using it is like.
Any extra?
In terms of extra features, there is not much we can say about VPN Unlimited, unfortunately. However, that doesn't mean it doesn't offer any extra features. But it's sure that there are not as many as in ExpressVPN, CyberGhost, or NordVPN.
Split Tunneling
The split tunneling, despite being a quite common feature nowadays, is a super useful feature. It's a feature that allows you to choose a part of traffic you want to be transferred via a VPN server while allowing the ISP to handle the remaining data as it would do normally.
Choosing and picking these exceptions produces something referred to as interesting traffic. We really liked using this feature during our test and we decided to include it in the review.
Final thoughts
Having come to the end of our VPN Unlimited review and test, we declare this service as an average one. Obviously, it offers excellent streaming performance and is very effective against censorship policies, but it's very short on advanced features.
Moreover, it has a very limited server network, which means it may not be available in most places around the world. With all things considered, this VPN is not as good as ExpressVPN.
Thus, If you're looking for an all-in-one solution, we'd advise you to opt for ExpressVPN.
VPN Unlimited Review and Test
The prices of VPN Unlimited are very attractive but it was not enough to convince us completely. In addition to this, it would be necessary that the supplier offers a wider range of features to reach the level of the best.
Add your review
|
Read reviews and comments

Michael is a talented writer who has dedicated a lot of time into making sure that everyone around the world can use the internet securely. Being an avid traveler, he has acquired a lot of experience while using different VPNs on his travels. When it comes to doing comprehensive "how to tutorials" or testing some VPN functionalities, he's always the best pick ! He's here to help you solve your VPN-related issues.