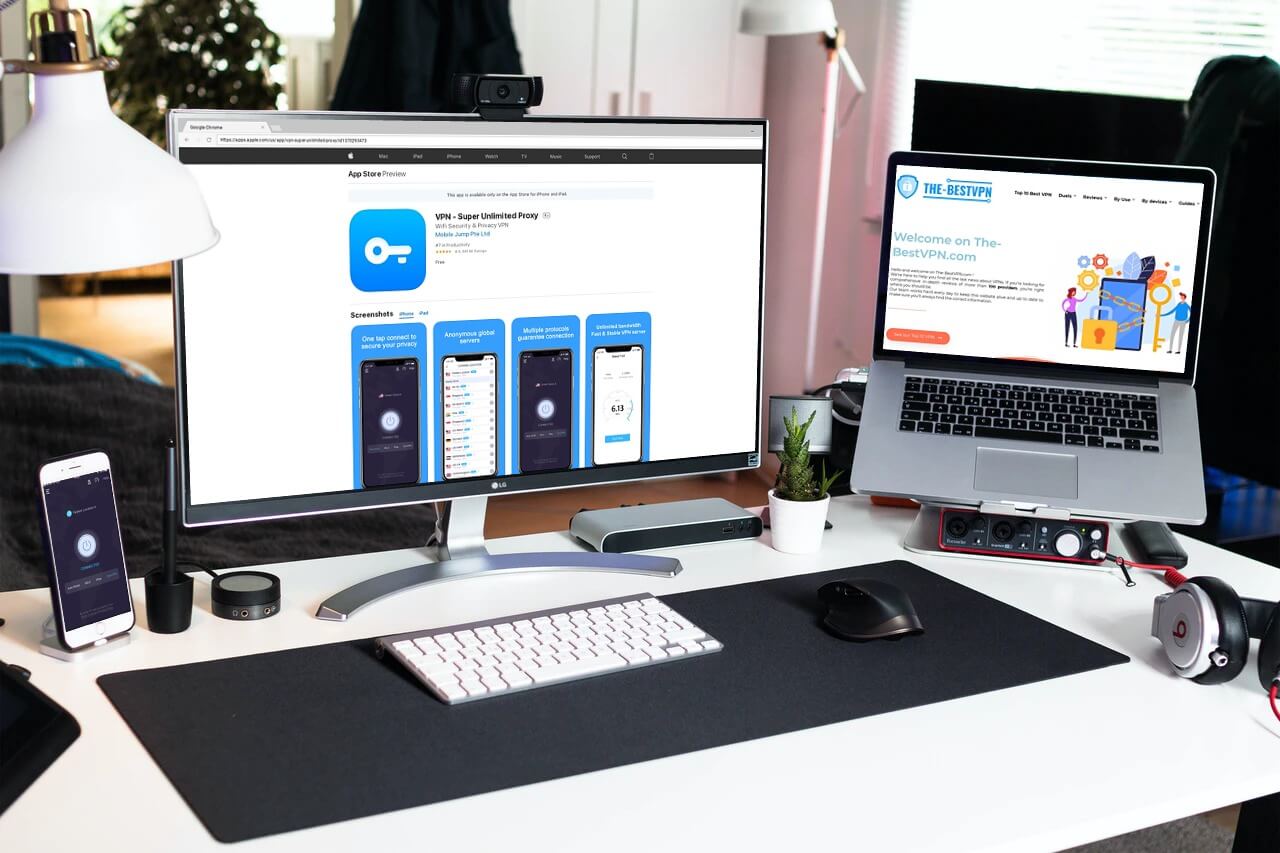 If you research almost any VPN provider, you will see that they claim to offer great speeds and security. However, in most cases, this doesn't actually happen. While advertising robust features is one thing, making it all work together is not as simple. Among many different companies, VPN Super Unlimited Proxy seems to have potential. Does it really perform well, though? That is what we will discuss in our review for VPN Super Unlimited Proxy.
First of all, we will be highlighting the pros and cons of this provider. We will also discuss a couple of important elements that determine whether it is worth your money or not. Read on to find out more!
STRENGTHS:
Good customer service
Unblocks Netflix sometimes
WEAKNESSES:
Slow
Logs some data
Limited torrenting
Complicated installation
A limited number of devices
Not best for computer
---
Super Unlimited Proxy ranks #86 out of 104 VPNs tested. Here are the best alternatives :
Is It a Paid or Free VPN?
For this VPN Super Unlimited Proxy review, we will try to provide you with all the necessary details regarding overall value. And just to not waste your time, we would like to point out that its service is totally free!
The fact that it is a free VPN cannot be good, as it always comes with a lot of drawbacks and flaws. Even though, there are certain Virtual Private Networks providers for which you don't have to pay anything and you still get good service.
Our personal favorite is Windscribe. Not only is it completely free, but it offers hundreds of servers that you can connect to.
Performance
Speed is a key criterion to review when determining how well a VPN provider performs. You shouldn't be surprised to experience drops in the download and upload speed when connected to a VPN server.
Still, this varies depending on the provider, as well as how far the server is from your location. To get a realistic idea of how effective VPN Super Unlimited Proxy is, we tested a couple of servers during our complete review.
Here is what we found out:
Speed
Because they offer more than 400 different server locations, we were quite eager to try and review a few. We found that it is not as slow as StrongVPN or ActiVPN, but it is also nowhere near as effective as ExpressVPN.
We started by connecting to the US server in New York. Considering our location in the UK, the ping of 160 ms didn't surprise us.
As always, we used a benchmark of 235 Mbps for download and 211 Mbps for upload.
The drop was quite significant with the server based in New York. Our download speed was 20 Mbps, while upload dropped to 5 Mbps. To be honest, these are not the results that can allow you to stream HD, torrent, or do any complex browsing activity.
The second server we tested was a local one set in London. Here the ping was much better, coming in at 51 ms. Additionally, while the download speed was down 50%, the upload dropped massively to 42 Mbps.
These results were much better and can be worked with.
Our third server was in the Netherlands, and, much like the UK one, it had better performance than the NY server. Both the download and upload speed dropped by 50%. This was accompanied by a ping set at 37 ms.
Last but not least was a server in Asia for which we had high hopes. If you can secure a reliable Hong Kong connection, accessing blocked content in China is going to be quite easy. Unfortunately, this was not the case. The ping jumped to a staggering 350 ms.
Additionally, both the download and upload speed decreased by more than 90% as shown in screenshots below.
Without VPN (we were located in London) :

EU Server :


US Server :

Asia Server :


Stability
Considering the results above, we concluded that the EU servers seem to offer more reliable performance. Both the server in New York and the one in Hong Kong experienced a few crashes.
While our connection was quite stable, we couldn't use these servers smoothly. The worst part is that such stability greatly affects the chance of IP and WebRTC leaks. This is certainly not something that you want to deal with when it comes to your Virtual Private Networks provider.
Streaming
Whether a VPN is worth your money or not greatly depends on its streaming ability. Without good speed, you can't expect to watch content in HD.
After the aforementioned performance results, we didn't have high hopes for unblocking platforms outside of Europe while doing this review of Super Unlimited Proxy. Bearing this in mind, we put our theory to the test.
Netflix
A couple of years ago Netflix realized the dangers of VPN providers in bypassing their restrictions. The platform started imposing geo-restrictions that are quite tricky to unblock.
Today, only certain providers, such as ExpressVPN, NordVPN, and CyberGhost, can do it with a success rate of almost 100%. While not as good, VPN Super Unlimited Proxy does have some potential, as well.
First, we tried to unblock the Netflix catalog in California and had some luck with it. The main issue is that, once you get access to content, the quality of streaming will depend on nothing but speed and stability.
Unfortunately, if you are in Europe, you can't expect to have a smooth streaming experience from the US catalog. The same goes for the server in Canada, which was able to unblock Netflix, as well.
On the other hand, while the European servers seem to be more reliable, we didn't have a lot of luck here. The Netherlands and UK servers did not allow us to unblock relevant content, either. This doesn't necessarily mean that none of the EU servers will work.
The overall success rate was 50% during our Super Unlimited Proxy review, which is just OK.
Other streaming services
After having some success with the unblocking of Netflix, we had high hopes for other platforms. Testing from different servers, we found the BBC iPlayer, Amazon Prime, and Hulu to run well with this provider.
Additionally, we also managed to access some US TV channels. Thus, if you want a provider that can allow versatile entertainment content, then VPN Super Unlimited Proxy seems to be an okay choice.
Security
If you are new to the subject, you can learn everything you need to know about VPNs here. The security features that a VPN offers plays an important role.
Subscribing to this service comes with expectations that you will be able to browse anonymously. A provider that is not able to ensure this is not worth the trouble. Let's review the security features offered by the VPN from Super Unlimited Proxy.
Where is it based?
Concerning the location of the company, we noticed that the company (Mobile Jump Pte. Ltd) had premises based in Singapore. Therefore, our review on Super Unlimited Proxy regarding this aspect is neither good nor bad.
This does not come directly from its location… but rather from what follows in the next few lines.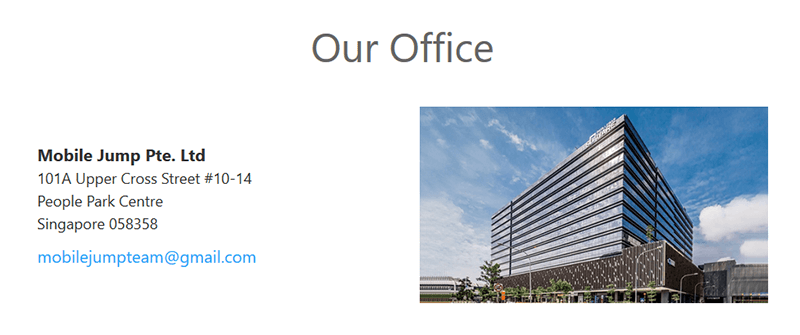 Log policy
A strict zero-log policy is a common trait for leading providers, such as ExpressVPN and NordVPN. Unfortunately, this can't be said for Super Unlimited Proxy. In fact, not only do they track the number of people registered to their service but also your clicks.
Additionally, they seem to track the duration of your session. While not too harmful, this means that your data might be exposed to third parties. That is not something you want out of a VPN.
Protocols
We couldn't give this provider any points for its logging policy, but it does much better in terms of encryption. Using the industry-standard, 256-bit encryption, you can be quite sure that your private communication is secure.
Additionally, many protocols, including OpenVPN and IPSec, cover both the needs of iOS and Android users. Not only this, but there is also an extension called KeepSolid Wise that is used for stealth purposes.
Leak protection
In the end, what good is many protocols and encryption if your IP address can be revealed to the ISP? Luckily, this is not the case with VPN Super Unlimited Proxy.
Along with the aforementioned instruments, it also has a built-in kill switch. This means that, even if you lose a connection to a server, your location will remain hidden as your connection will be cut.
This is incredibly important, especially if you plan on doing a lot of P2P transfers.
Torrenting
This is not a strong point for this provider.
During our review of Super Unlimited Proxy, we found out that they clearly claim that the main purpose of their VPN is not for torrenting.
This is explained even more in a statement declaring that you can do it solely on Californian, Ontarian, French, Romanian, and Bulgarian servers. Along with these limitations, the speed of their servers is not good enough for file sharing and downloads.
Bypass Censorship
Whether you can access blocked and censored content with a certain VPN or not can make or break the deal.
And unfortunately, this provider seems to not do a good job when it comes to unblocking content in the USA and Europe. This includes more than just streaming platforms, as betting websites and social networks cannot be accessed, as well.
The fact that it features a Hong Kong server doesn't ensure that it works in China. But as you may have noticed, the server is not fast or stable enough. Also, it doesn't have the necessary stealth mode that will help you stay hidden.
Surfshark and NordVPN are both really great providers if you want to bypass geo-restrictions in China.
Countries and Servers
As we said above, VPN Super Unlimited Proxy can be considered a global provider. While it doesn't offer thousands of servers like CyberGhost, 400 is more than enough.
It does cover over 70 countries, with most locations being set in Europe and the USA.
Additionally, there are a few servers in Asia, such as Singapore and Hong Kong. The Hong Kong server has great potential for unblocking content in China but doesn't live up to expectations. Still, this is something that can be made better in the near future.
Devices and Connections
If you are looking to use a VPN from both your home and office, then compatibility is incredibly important.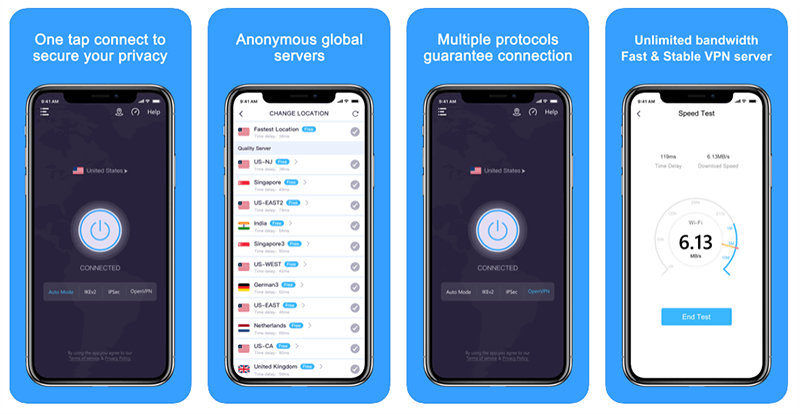 Supported devices
We did not like the fact that it is exclusive to iOS and Android. It can't be installed on computers running Windows, Linux, and macOS. And of course, there are no extensions for Chrome and Firefox, which is very disappointing!
Simultaneous connections
Unfortunately, it doesn't allow simultaneous connections. Our review of Super Unlimited Proxy is definitely getting worse and worse.
Customer service
We do consider this to be among the major pros of VPN Super Unlimited Proxy. First and foremost, it does not offer a live chat option, which is always sad. The only way of contacting them is going to be through an email.
Extras
We looked high and low but could not find any extra features worth mentioning or reviewing about this VPN provider and its services.
Final Thoughts
It is safe to say that, while VPN Super Unlimited Proxy has a couple of robust features, it doesn't live up to its potential. That is why we rank it #86 out of 104.
The number of servers is good, and so is its ability to unblock Netflix in the US. Still, the slow speed and limited torrenting affect the overall value.
In our opinion, subscribing to ExpressVPN or NordVPN is a much better option. Affordable and reliable, you will enjoy a stress-free VPN experience with either of those options.
All in all, this is not a VPN provider that we would recommend anyone to use, especially with the high-quality, premium services available out there.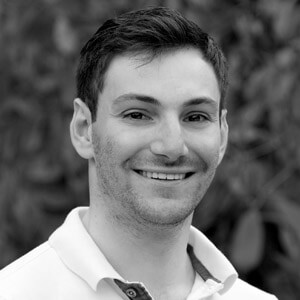 Flo is the founder of the-bestvpn.com. Really concerned about security on internet, he decided to create this website in order to help everyone find the best VPN. He's got a Business School background and now is 100% dedicated to keeping his website alive.