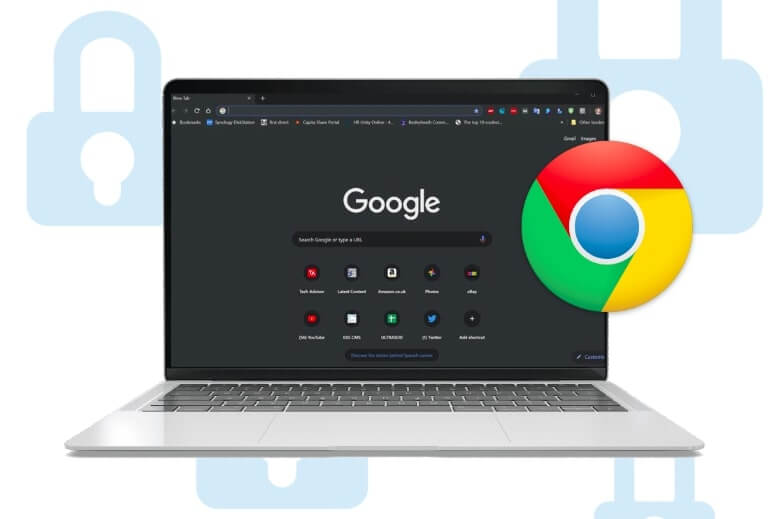 Most of the time, we visit the internet using our browsers. With so much of your information coursing through the internet, it is challenging to safeguard your privacy. If you use Google Chrome to visit your favorite websites, then it would interest you to know the best VPN extensions for Chrome that you can use to protect your information.
In addition to privacy and security, sometimes, different websites use a geo-filter to restrict users from a particular location from visiting their websites. To bypass these filters, you can use a Virtual Private Network add-on on Google Chrome.
Before we share with you the plugins we consider the best, why don't we take a quick look at what a Virtual Private Network is?
What is a Virtual Private Network?
It is an online tool that tackles threats to your online traffic by keeping you anonymous, bouncing your traffic off several servers, and preventing interception from unwanted third parties.
Quite simply, by changing and masking the location of your IP address, it protects you from surveillance and hackers while allowing you to bypass geo-filters.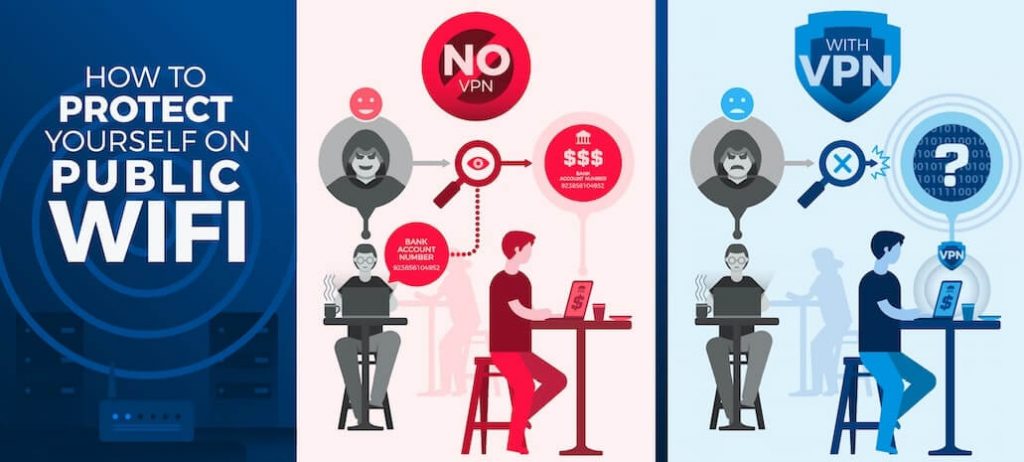 What is a Virtual Private Network Extension?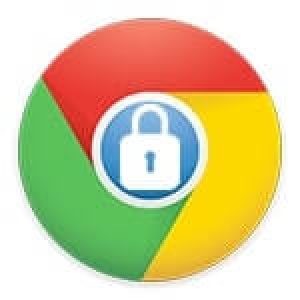 It is simply a plugin that works only with your device's web browser and provides some of the capabilities of a Virtual Private Network. An automated application with a control switch, all you need to do is install it on your device. It can perfectly help you with online activities, including:
Changing your device's IP address
Bypassing internet firewalls
Giving you a virtual internet location
Bypassing internet censorship as well as geo-restrictions
Full-speed browsing
The Working Principles of a VPN Extension
Web browsers cannot initiate a private connection. They can only set up a proxy connection. A VPN add-on uses proxy tech. This means that every traffic that your browser generates passes through a proxy server. Once the connection to the designated server is secure, your browser will be assigned a new, secure IP address.
Get the best VPN extension now >
When browsing the internet, it is advisable that you use such an add-on as it offers security, privacy, and full-speed browsing.
Advantages of a VPN Plugin
Some of the benefits that this plugin holds include:
1. Easy Installation:  A Virtual Private Network add-on is easy to install. You don't have to be tech-savvy to get it working. Simply visit your web store and download the one you want.
2. Quick Usage: Using this tool on your browser is a lightning-quick process. All you need is to flip the on the switch and in less than 15 seconds, it will pick a suitable server.
3. A new IP address: You will automatically be able to browse with a new IP address. The server that you choose to make a connection determines this address. This enhances an anonymous browsing experience.
4. It doesn't reduce your internet speed: Since this add-on works using a proxy server to establish a connection, there is no chance of your internet speeds lagging. Additionally, it will not throttle your internet bandwidth.
5. Bypass online firewalls: VPN plugins are great tools to give you that much-desired online freedom.
6. Improves your streaming: It allows you to access geo-blocked video streaming services such as Netflix. No matter your location, you can establish an online virtual location to access videos from anywhere in the world.
7. Avoid data leaks: When browsing without a private network, it is likely that your browser is spontaneously leaking unwanted info. A proper online tool will help you counter this undesirable situation. You will be able to prevent WebRTC leaks.
It should be mentioned that a VPN add-on doesn't offer you the full security coverage of a standard Virtual Private Network app.
Best VPN Extensions for Chrome
To ensure that you enjoy a safe, smooth browsing experience, we have tested out a few plugins and determined the best ones. They include:
Let's have a look at the different solutions!
1. ExpressVPN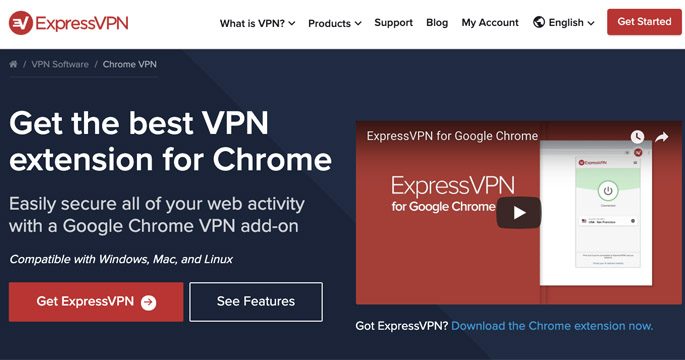 ExpressVPN is one of the best VPN extensions for Chrome. It might not be the cheapest option out there, but it more than makes up in terms of its lightning speed and optimum security. It is so fast and safe that you will be sure to forget its price.
A few of the advantages of this add-on include:
Superfast connections
Flexible locations. You can choose from up to 3,000 servers in over 94 different countries.
No data logging. This means that even ExpressVPN cannot tell what you are doing online, much less unwanted third-party observers.
Easy to use. ExpressVPN's user interface requires zero technical skills to use.
Kill Switch. This safety feature is automatically designed to kill the connection when your data is not transmitted through an encryption tunnel.
Compatibility. This VPN extension for Chrome can be used across all platforms including Android, iOS, Windows, Mac, and Linux.
ExpressVPN also allows for torrenting using unlimited bandwidth.
To use ExpressVPN, all you need to do is download it and sign up on their website.
For all 12-month plans, you'll get a 49% discount and 3 months free! And as if it was not already enough, you'll also get a 30-day money-back guarantee in order to test the service risk-free.
2. NordVPN
NordVPN is also one of the best Virtual Private Network Chrome plugins available. With one click, this program shields your device's IP address, making sure that you surf the internet securely.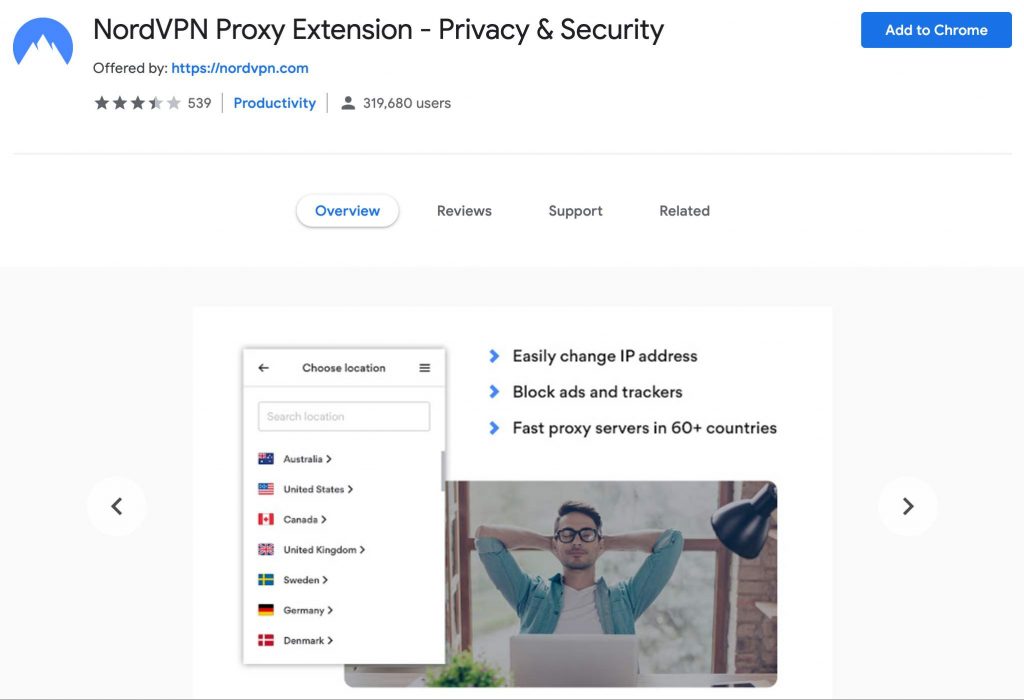 To use this tool on your browser:
Visit the website and create a user account.
Activate the account by choosing any of NordVPN's many payment plans. Payment can be made via, PayPal, Bitcoin, or credit cards.
After making your payment, all you need to do is select a Chrome proxy extension on their website. You will be directed to your browser's settings.
An icon at the of your screen will prompt you to install NordVPN on your browser.
Click the NordVPN icon and toggle the power switch.
Features of this plugin include:
You only need two icon clicks to get connected
Over 5,400 servers in over 60 countries
Secure connections
Streaming service enabled
Fast connections
3. CyberGhost
This VPN extension for Chrome is a good balance of price and performance.
It can be set up in no time. All it takes is a simple download from your web store. To complete your setup, you would have to create a user account and choose an adequate payment plan.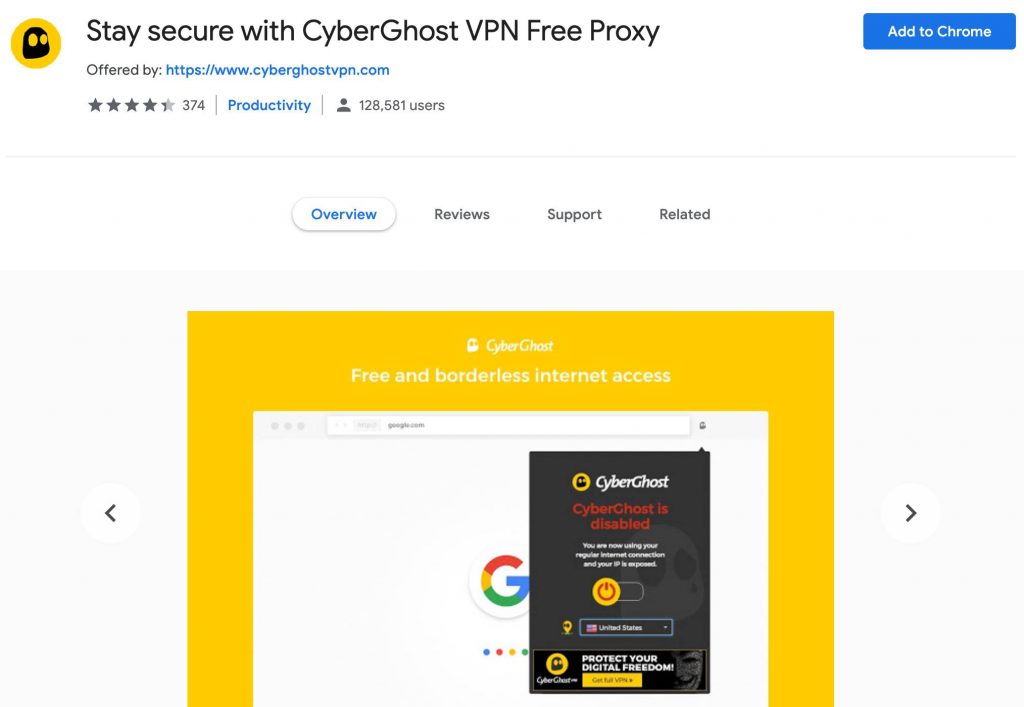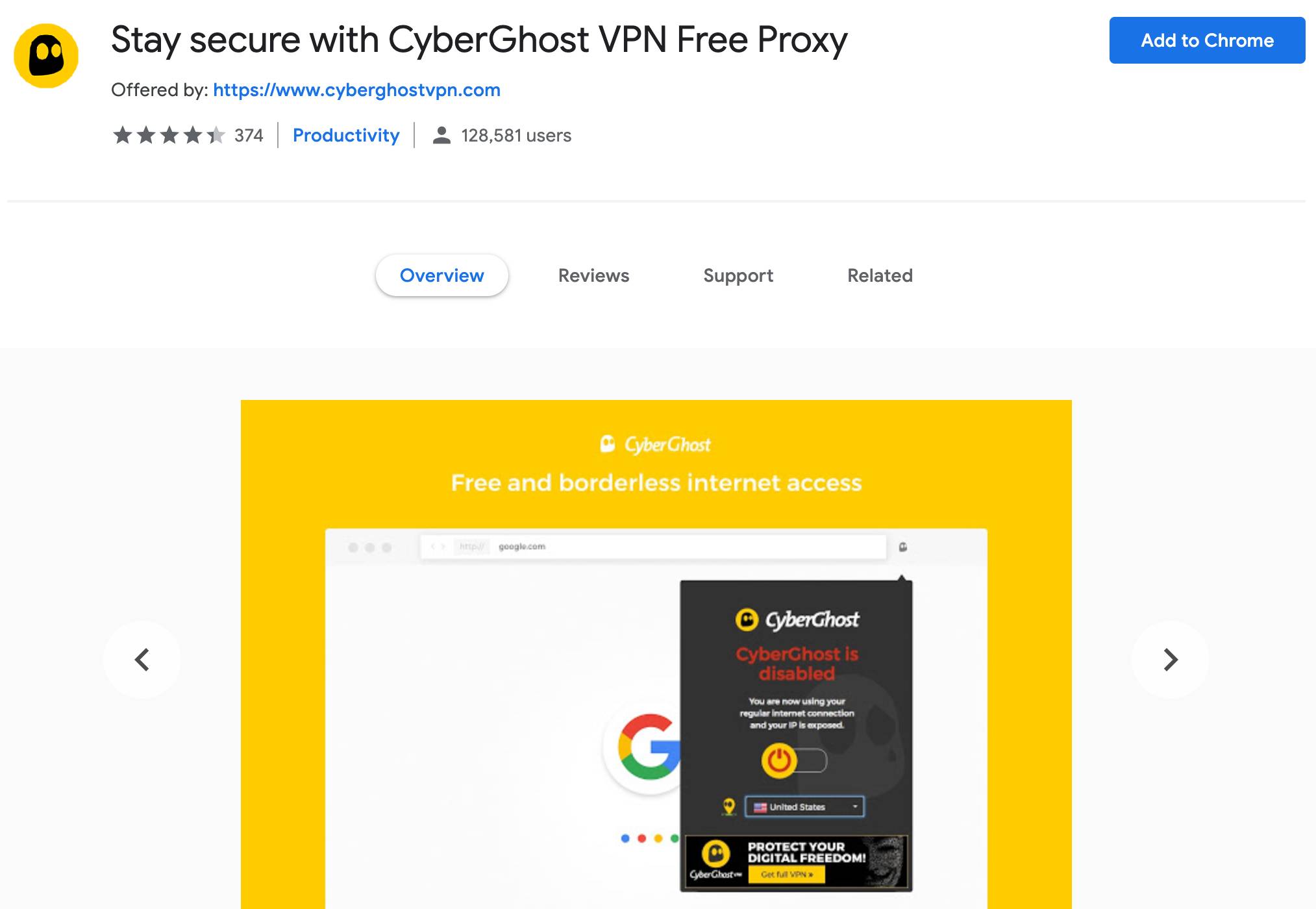 Using Cyberghost is a simple feat. All you need to toggle is a simple On/Off button. Afterward, it will prompt you to choose an appropriate server in your desired location.
Of all the reasons this tool is considered one of the best, perhaps the most significant is that it can help you hide your online activities within seconds. Other merits include:
It can unblock streaming services
This plugin provides reliable connections and internet speed
Allows up to 7 devices at once
CyberGhost offers a live chat service to help users
It can help you circumvent geo-filters
45-day money-back guarantee
Read our comprehensive CyberGhost review if you want to learn more about this VPN provider.
Verdict
Safety on the internet is important. With a simple add-on, you can ensure complete security, privacy, and super-fast browsing.  So, there you have it, the best VPN extensions for Chrome!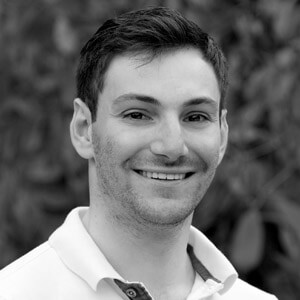 Flo is the founder of the-bestvpn.com. Really concerned about security on internet, he decided to create this website in order to help everyone find the best VPN. He's got a Business School background and now is 100% dedicated to keeping his website alive.