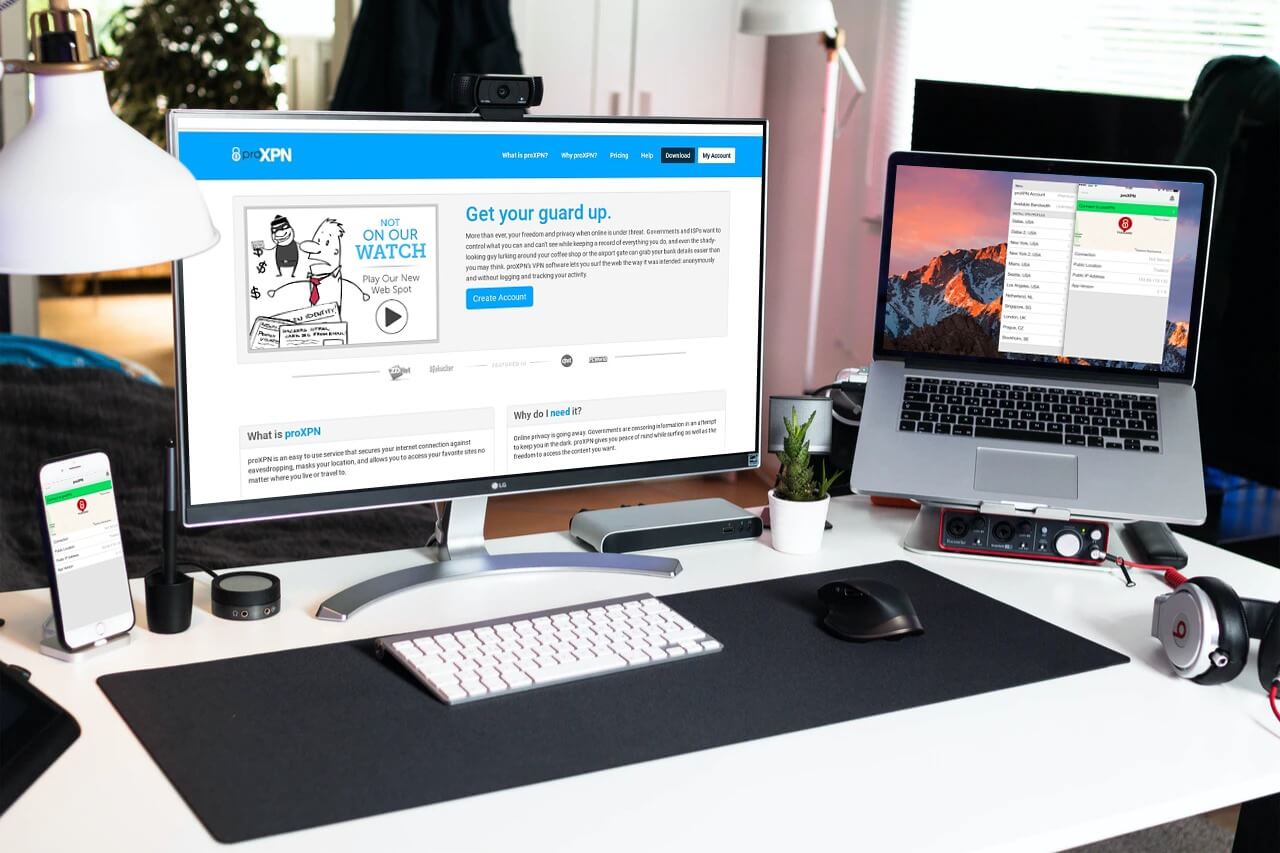 Today, it is quite hard to have significant success in the VPN market. The reason for this is hundreds of different providers all claiming optimal speed and security. Still, not many can provide such a service effectively. This is why many VPNs stay anonymous even after years on the market. The perfect example is ProXPN, which has been around for more than a decade, yet not many people have heard of it. But what is the reason for this?
Well, it can either be that the service is not up to industry standards or that the company didn't do a good marketing job. To find out an answer to this, we will be going through and reviewing the important elements including overall performance, security features, and user interface.
Also, for this ProXPN review, we will highlight the pros and cons and thus help you make an educated decision based on your needs.
So what are you waiting for? Let's get right to it!
STRENGTHS:
Offers a free Basic plan
Allowed torrenting
No-log policy
WEAKNESSES:
Outdated interface
Limited servers
Blocked Netflix
Low-quality encryption
Limited protocols
Pricey compared to other VPNs
Netherlands jurisdiction
---
ProXPN ranks #81 out of 104 VPNs tested. Here are the best alternatives :
Is It a Paid or Free VPN?
Among the most common questions that are answered in a review is whether a provider allows a service free of charge or not. In this case, there are two different subscription options. ProXPN does offer a Basic plan for which you don't have to pay anything.
We don't hesitate to compare it with Windscribe, which we consider the best free VPN on the market. But, we are not sure it is worth the comparison.
Their free plan is quite limited and lacks the somewhat robust features that the premium plan offers. What you are getting is anonymous web browsing, unlimited data transfer, and OpenVPN connectivity.
Still, many things make a VPN provider a worthy choice and this plan doesn't offer that.
Thus, it doesn't support torrenting, devices such as iOS and Android, as well as access to VPN servers across the globe. Additionally, the customer team is completely unreliable. This is all to say, that while it can be considered a free VPN, only the Premium plan might be worth your money.
If you want to enjoy a truly high-quality service that is free of charge and allows robust features, then you should try TunnelBear or Windscribe instead.
Performance
Our review for ProXPN focuses on a couple of elements that can make a provider a worthy choice or not. Thus, apart from the security features as well as the ability to bypass restrictions, it is the overall performance that you should consider.
It is not a secret that even the best VPN will slow down your internet connection. This is due to the encryption as well as tunneling protocols, that allow an alternative IP address and anonymous browsing.
Still, if you can't enjoy even an average browsing session, then you shouldn't subscribe to that provider. We did a series of tests to review the performance of ProXPN. Let's take a look at what we found out.
Speed
We already mentioned that this VPN doesn't offer an array of worldwide servers. Still, there are a couple in the USA and Europe. As always, we used a benchmark of 235 Mbps for download and 211 Mbps for upload speed.
The first server that we tested was set in the Netherlands. To be honest, we were quite happy to see that the ping didn't suffer a huge spike. Thus, we got 40 ms. Still, the decrease in speed was significant. Our download speed dropped to 35 Mbps, while the upload was at the dramatic 6 Mbps.
We tried to stream HD and torrent and had no success at all due to the bad speed and connectivity.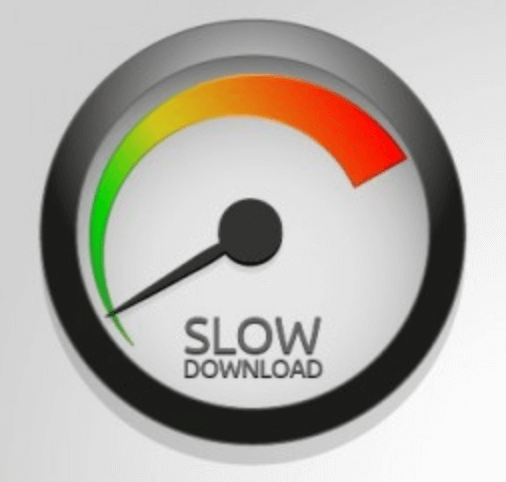 The second server we tested was set in the UK. It is the closest to our primary location. At a ping of 50 ms, the download speed was 40 Mbps, while the upload was 10 Mbps. While somewhat better, this is still nowhere as good as it should be.
It is safe to say that compared to ExpressVPN and similar high-quality VPN providers, ProXPN is completely unreliable.
The last server that we tested was the US one. As expected, this is where we got the worst results. The ping reached a high of 140 ms, while the download speed was decreased by 80%. Additionally, the upload was at 5 Mbps.
It is safe to say that if you are looking for a fast and reliable VPN, this provider will not serve you very well.
Stability

Considering the results above we didn't expect much in terms of connectivity. Unfortunately, this turned out to be true. We experienced multiple session timeouts while we were connected to the US server.
Along with this, we also had significant issues streaming using the UK and Netherlands IP address. This is thanks to the slow speeds, high pings, and the outdated interface.
Streaming
As we have mentioned above, one of the reasons why people subscribe to VPN is so that they can stream HD from another country. Until 2016 this was made possible by most providers.
Today, just a few leading names can unblock content on different streaming services without much issue. Is ProXPN among these? Let's take a look.
Netflix

It turns out that this provider is among the worst ones when it comes to streaming HD. Not only because of the low overall performance but because it is completely incompatible with most streaming services.
We tested whether it will be able to unblock Netflix in the US and EU and we had zero success.
Honestly, we didn't even get to receive the "Streaming Error", as the VPN had issues with accessing the website in the first place.
If you want a provider that can unblock different catalogs then we suggest you consider NordVPN or CyberGhost.
Other streaming services
Unfortunately, we weren't able to access Hulu, Amazon Prime, or BBC iPlayer either. Thus, if you are a user from the UK or US and you want to watch the relevant content, you will need to search elsewhere.
On the other hand, they do offer a flawless ability to unblock entertainment for kids. To take advantage of the Disney platform, consult our complete guide here.
Security
What good is a VPN provider if it can't ensure anonymous browsing and a strict no-log policy? This is what all users are looking for when subscribing to such a service. The privacy policy is of extreme importance and it depends on a couple of elements.
Here is what we found out after doing a thorough review:
Where is it based?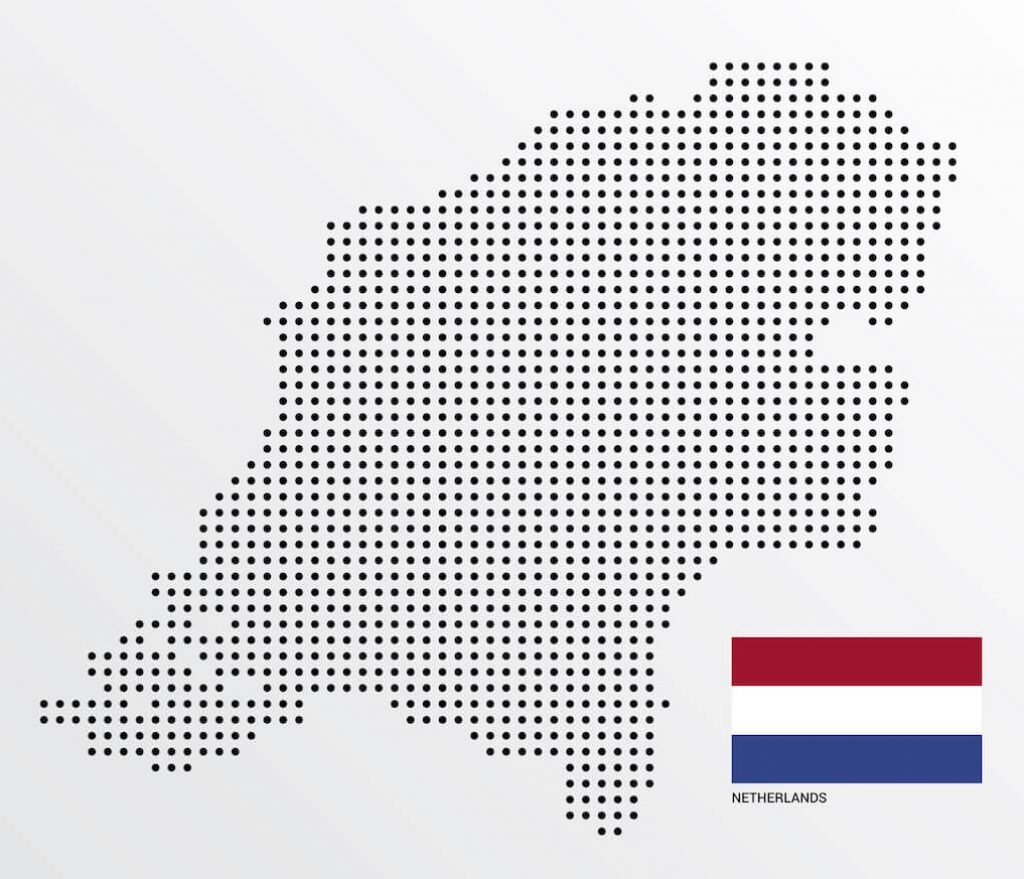 Well, a good thing is that the parent company of ProXPN is not based in the US. The bad thing is that it is headquartered in the Netherlands. What this means is that the provider adheres to the regulations of the 9 Eyes alliance.
Thus, if for whatever reason the government of any of the relevant countries asks for your data they will have to hand it over. This certainly is not something you are hoping to get out of a VPN provider.
Log policy
How big the damage of the Netherlands jurisdiction will be, depends on a couple of factors. Luckily, this provider does ensure that data of importance will not be tracked or stored.
Thus, you don't have to worry about whether your browsing history or download clicks will be sold to third parties or given to governments.
On the other hand, they do track your email address and payment history. Still, this is nowhere as significant.
Protocols

The main issue that we have with their security aspect is that the encryption is not according to the industry-standard. While 256-bit AES encryption is used by NordVPN, ExpressVPN, and CyberGhost, this is not the case with ProXPN.
This provider uses vulnerable 2408-bit and a 512-bit key and tunnel encryption. What this means is that your private communication is not 100% protected from hackers and hijackers.
On the other hand, it does offer PPTP and OpenVPN tunneling protocols which are considered to be the best on the market.
However, this is where the list ends. So, if you were expecting to switch between different tunneling options and find the one suitable for your device, look elsewhere!
Leak protection
As you could see, we weren't the happiest with the security features that ProXPN offers. On the other hand, no one can deny that their built-in kill switch is a great instrument for fighting off IP/DNS/WebRTC leaks.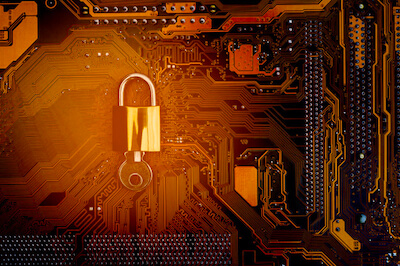 We performed a series of tests and found the risk to be quite low. Additionally, we didn't experience any malware alerts during our VPN review session.
Torrenting
The fact that this provider can't unblock most streaming services, and that the security features aren't robust, make it an unreliable choice. However, a good thing is that torrenting is supported and allowed by ProXPN.
The built-in kill switch and PPTP protocol serve their purpose when it comes to hiding your IP.
Still, due to the incredibly slow and unreliable servers, it is not the optimal choice. If you want to get the best torrenting performance, you should take a look at CyberGhost.
Bypass Censorship
Did you know that a VPN allows you to follow sports matches on foreign channels? Well, this is the case if you subscribe to a provider like ExpressVPN. As of the ProXPN, they don't offer a flawless ability to bypass geo-restrictions.
In fact, we had significant issues accessing most censored websites. Additionally, there is not a chance that you can access content in China. This is due to two reasons. The first one is that there is no stealth protection.
The second is that the ProXPN doesn't feature a Hong Kong server.
So, if you were hoping to bypass the strict protocols that have been put in place for the Great Firewall of China, you better look somewhere else.
Countries and Servers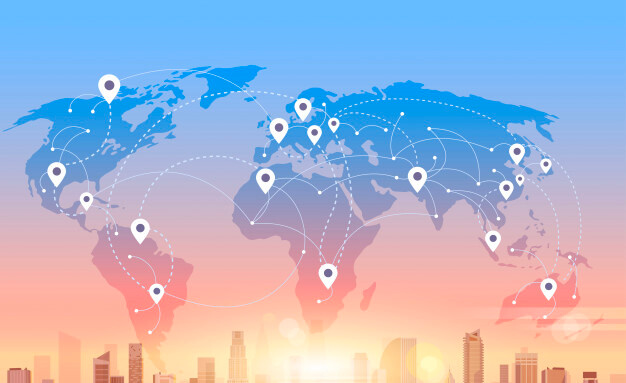 There is not a chance that we can call this provider a global one. Yes, it does cover the US and EU but the number of servers is incredibly limited.
Thus, there are 21 locations in just 4 countries.
This is nothing compared to providers like CyberGhost and NordVPN that offer more than 5000 reliable servers.
Devices and Connections
For now, ProXPN is not doing well. They don't offer reliable performance, nor the ability to unblock different streaming services. Another problem is the overall compatibility of this provider.
Devices
Looking at their official website, you can see that they support iOS, Android, Windows, macOS, and Linux. Still, this is not completely true.
There are no optimal protocols like IKEv2 required to run VPN on an iPhone without much issue.
Additionally, their Basic free plan doesn't support iOS and Android 4.0+. Also, if you were thinking to connect it with a router, consoles, or smart TV, that will not be possible.
Simultaneous connections
Their free of charge plan will allow you that you can connect with just a single device at a time. On the other hand, the Premium subscription ups this to 3 simultaneous connections.
Still, neither of the two is higher than average.
Customer Service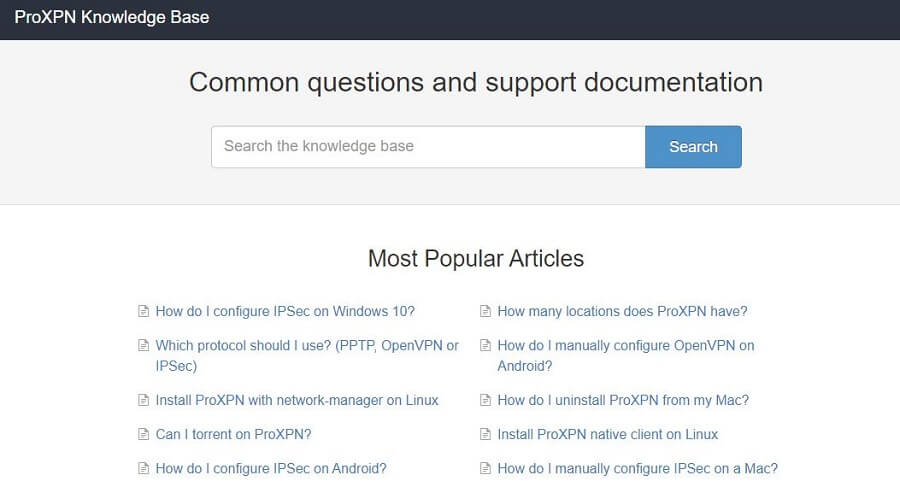 It would be wrong to call their customer team a strong point. They don't offer a live chat feature and that can be an issue for people who want an immediate response.
However, there are a few other options that you can use for contacting them including phone, Twitter, and email. This doesn't stand for their basic plan.
We tried their email support and got a response within a couple of hours.
Value for Money
We already mentioned that ProXPN offers a Basic plan. Still, it is quite limited so if you are hoping to get the wanted VPN features you will need to subscribe to their Premium option.
Price comparison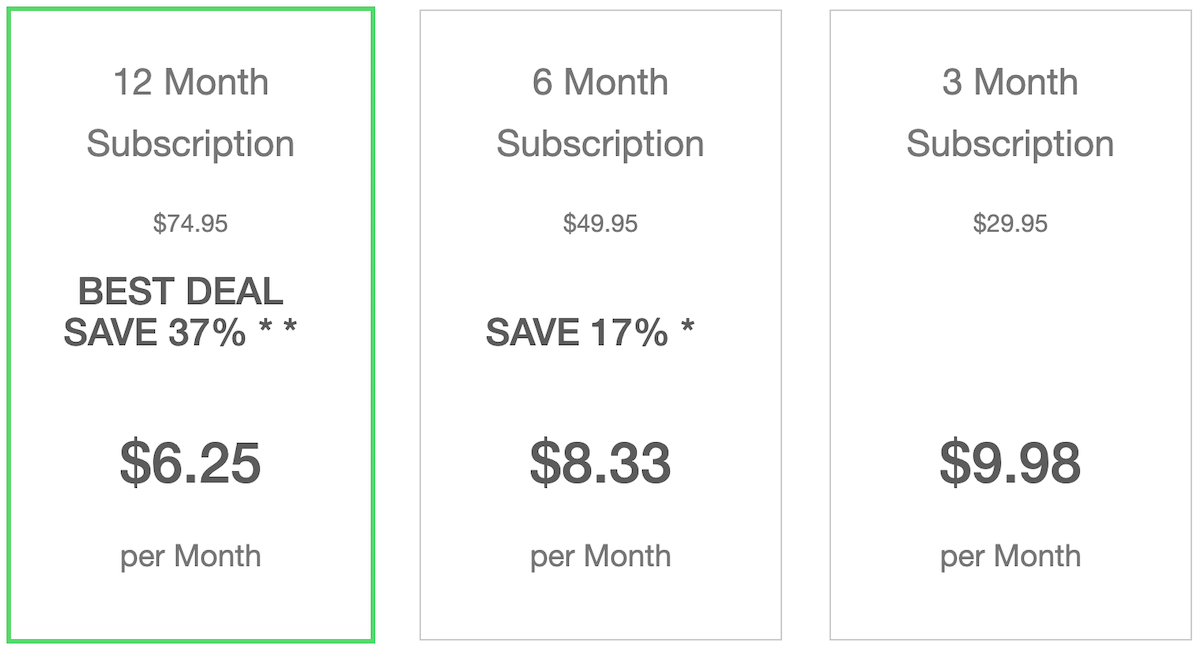 Right off the bat, we want to say that ProXPN is incredibly expensive. This is considering the quality of service that they offer. There is not a single-month option which is an issue.
The most affordable option is the 3-month plan that is set at $9.98 per month. If you want to save 17%, you may want to consider a 6-month plan. The most affordable is the annual plan which is $6.25 for every 30 days.
If you want to get a reliable service that will not break your bank we suggest you consider CyberGhost.
Payment types
The main issue we have with this is that you can't use Bitcoin or any other anonymous method. In fact, other than major debit and credit cards, as well as PayPal there it doesn't support any other option.
Money-back guarantee
If nothing, there is a 30-day refund policy that you should be able to fulfill within 5-7 days since the initial request.
Extras
Their interface is completely outdated for both Android and iOS devices. That is the only extra piece of information that we can include in this review.
Final Thoughts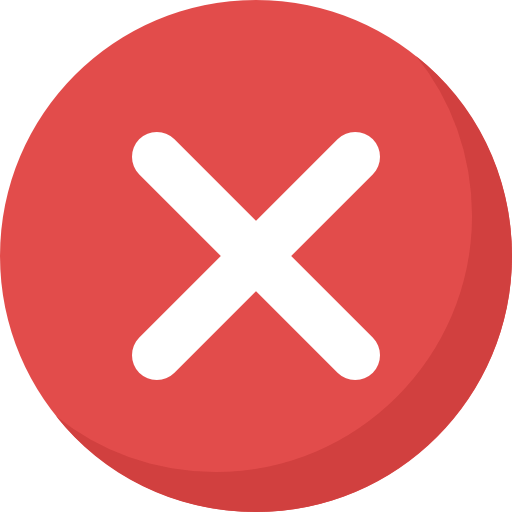 If you ask us whether the ProXPN is worth your time or money, the clear answer is no. That is why we have rated it #81 out of all the VPNs that we reviewed.
Apart from the no-log policy, there is not a single positive thing about this provider.
On the other hand, providers like NordVPN and ExpressVPN will allow you a stress-free service for a portion of the price!
Our final thoughts on this virtual private network are that we DEFINITELY do not recommend this provider.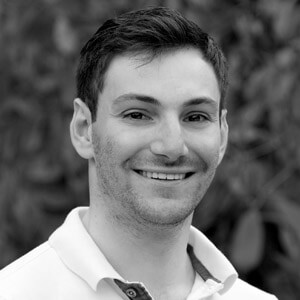 Flo is the founder of the-bestvpn.com. Really concerned about security on internet, he decided to create this website in order to help everyone find the best VPN. He's got a Business School background and now is 100% dedicated to keeping his website alive.