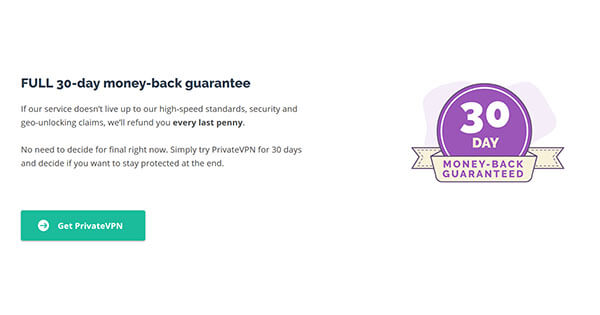 If you are reading this article, chances are that you are experiencing restricted access to certain websites, including entertainment platforms and social networks. Why is that, you might ask? Well, in most cases it is because of the location that you are connecting from. While this can be quite irritating, using a Virtual Private Network might help you overcome the restrictions. PrivateVPN may not have the biggest offering when it comes to servers but certainly is among the more reliable providers, highlighted by a user-friendly refund process thanks to its money-back guarantee.
Does the Money-Back Guarantee Really Work?
If you are looking for a provider that offers a friendly refund policy, you are in the right place.
Much like with other high-quality VPN companies, this one comes with a 30-day money-back guarantee option which you can request in case you are having logging issues or you are simply not satisfied.
It is as simple as contacting customer support with a reasonable issue. The whole process shouldn't take more than 5 to 7 business days.
Here's how you can make use of the money-back guarantee from PrivateVPN:
The first step in it is to find the live chat button and fill in all the necessary details (you might have to open a ticket if the service is not available). This will include your name, email, and your request message.
Once you have done that, their response email should arrive in just a few hours.
They may or may not ask you a specific reason why you want to cancel and get a full refund. Tell them that you didn't get what you expected and that you have trouble logging into different servers.
As the support team is very friendly, your request is to be accepted, and in most cases, you will get your money back in a matter of 3 days from their initial response.

What Is a VPN in the First Place?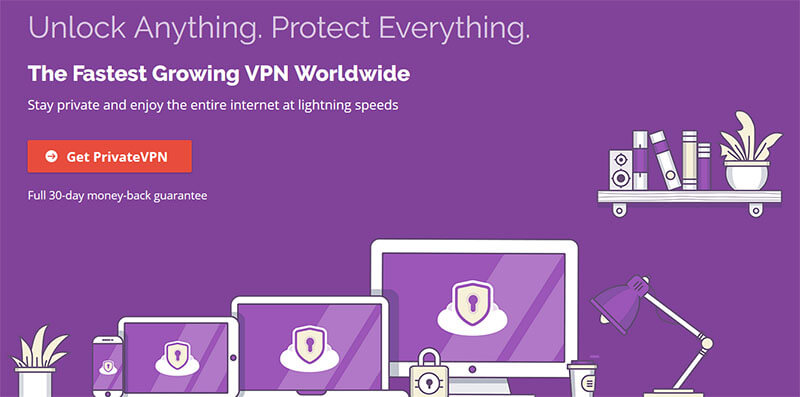 While the point of this article is to discuss whether you can get your money back in case you are not satisfied with the aforementioned provider, there are a few things you need to know about Virtual Private Networks.
A VPN is a system that tricks the public network algorithm into thinking that you are connecting from another location that is not the one you are really at.
How is this done? Well, by providing different servers across the globe, you are allowed to choose the one that doesn't have the above-mentioned restrictions.
With PrivateVPN, all the browsing history related to your online activity is hidden while communications are military-grade encrypted, so your security and anonymity are always maintained.
As we have mentioned above, this provider may not be the most popular, but it does allow access to over 150+ different servers with a 99.99% uptime.
The few highlighting points of this service apart from the reliable money-back guarantee would be the user-friendly interface as well as 256-bit encryption shielding your browsing/connection activity.
We covered all this in our PrivateVPN in-depth review which you can check out here.
Advantages of PrivateVPN
One may ask why to go for this Swedish provider when there are others more popular such as NordVPN, ExpressVPN, etc. While we do agree that 150 available servers are not something to brag about, their uptime is excellent.
Additionally, you don't need a lot of experience to install, set up, and safely use this VPN. On top of all that, the customer service is as transparent and efficient as it can get!
Conclusion
There are more than 60 available countries you can connect from to hide your IP address and browsing activity. Overall, there is not much to say against PrivateVPN as it is quite a cheap provider while still offering a great service that you can enjoy.
But if not, now you know how to get your money back thanks to its 30-day money-back guarantee!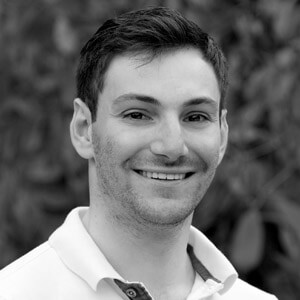 Flo is the founder of the-bestvpn.com. Really concerned about security on internet, he decided to create this website in order to help everyone find the best VPN. He's got a Business School background and now is 100% dedicated to keeping his website alive.