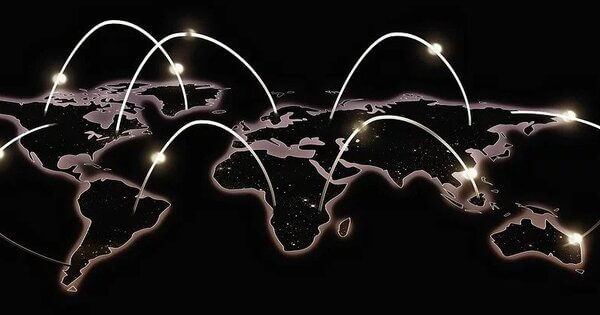 With more than 5,600 servers in 60 countries, NordVPN has one of the largest server networks in the world of VPN providers. It allows people to connect from almost anywhere and it works even in the countries with the heaviest internet restrictions, such as Russia and China. It's no surprise that NordVPN is one of our favorite providers and for many reasons. Anyone can use this VPN in the USA, but what about some more censored countries like China, Iran, Russia, Turkey, or the UAE?
Let's find out where NordVPN actually works.
Countries in Which NordVPN Works Without Issues
As mentioned before, NordVPN claims to work from almost anywhere in the world. In Europe, there is an impressive list of countries in which you can connect using this famous provider, such as Denmark, Moldova, Cyprus, Romania, Macedonia, Latvia, Iceland, and Albania.
The list of countries holding specific servers such as obfuscated, Double VPN, Dedicated IP, Onion over VPN, and P2P servers is shorter. For example, you can connect using specific servers from France, UK, Netherlands, Sweden, and Switzerland.
Most other countries have P2P servers.
Rest of the World
NordVPN works great in Canada and the USA. When it comes to Australia, there are 257 P2P servers located in cities such as Melbourne, Brisbane, Sidney, etc. Australia has the most rigid internet laws in the Western world.
Yet, with NordVPN you will have unlimited access to the internet realm. Just use the help of the Quick Connect option to find the optimal server to connect to.

Asia region is also covered. Specific servers, Double VPN, and obfuscated servers are in Singapore, Taiwan, Japan, and Hong Kong. Depending on your location and the server distance, you might experience a slow connection.
For example, if you find yourself in Malaysia, that could be an issue.
When it comes to Africa, you should know that NordVPN works remarkably due to high-speed serves across the continent. Thanks to obfuscated servers in Turkey and the UAE, you can bypass the Tunisian internet restrictions as well.
This service is one of the most recommended VPNs to use in Africa, because of its features.
Obfuscated Servers for Cracking Down The Great Firewall of China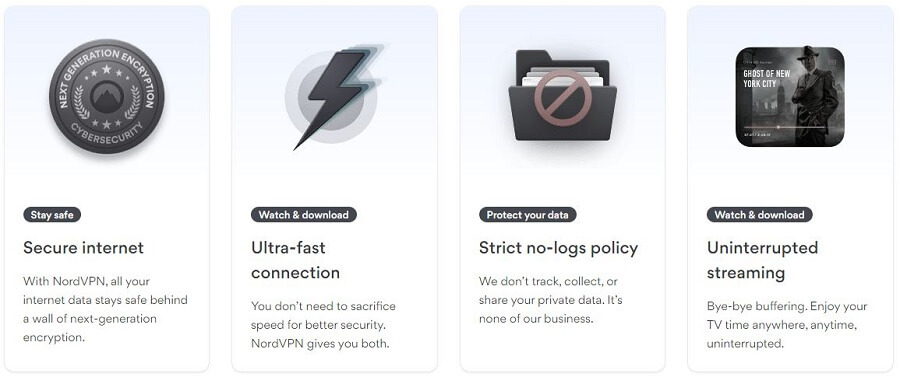 If you check the network servers list, you will notice that there are no NordVPN servers in China. But, it works there because of the obfuscated servers, which can bypass network firewalls, such as one in China.
Thus, NordVPN works in China, but you have to enable the obfuscated servers in the advanced settings. So, yes, you can watch Netflix in China, Russia, Iran, etc.
Location of obfuscated servers
NordVPN has the largest number of obfuscated servers across the world in 14 countries. Those are Canada, the USA, Egypt, the United Arab Emirates, Turkey, etc. Because of the well-spread network, you can bypass the internet restrictions in Iran, Qatar, the UAE, and Russia the same way as in China.
Why Use a VPN at All?
You have certainly understood that there are so many reasons why you might want to use a VPN. If you want to surf the internet anonymously and don't worry about the government and hackers track your internet activity, a VPN is your solution.
Protect your data and always have access to your favorite websites, no matter where you are. NordVPN has many features to meet your needs including a no-log policy, kill switch, and access on six devices.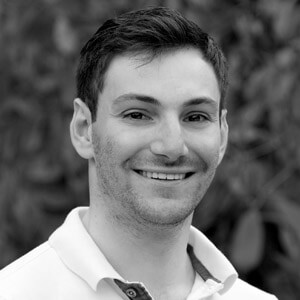 Flo is the founder of the-bestvpn.com. Really concerned about security on internet, he decided to create this website in order to help everyone find the best VPN. He's got a Business School background and now is 100% dedicated to keeping his website alive.