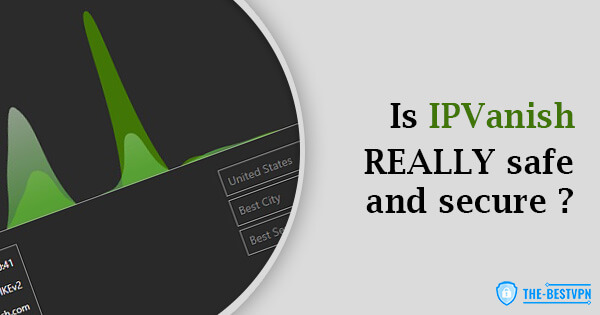 There are plenty of companies that offer VPN services that can help protect and secure your online privacy. But with such an oversaturated market, it can be difficult to sift through all the different companies and decide which ones are safe or not. Below, we are going to be looking at one such VPN service – IPVanish – and by the end, you will have all the information you need to decide whether to trust it or not.
Security: What Are the Security Features in IPVanish?
The first thing to consider with any online privacy protection service is its security features. These things actively work to ensure that all your data is protected from prying eyes.
Users on sites such as Reddit hold the consensus that IPVanish does in fact offer all the basic security features users have come to expect from VPN services.
Kill Switch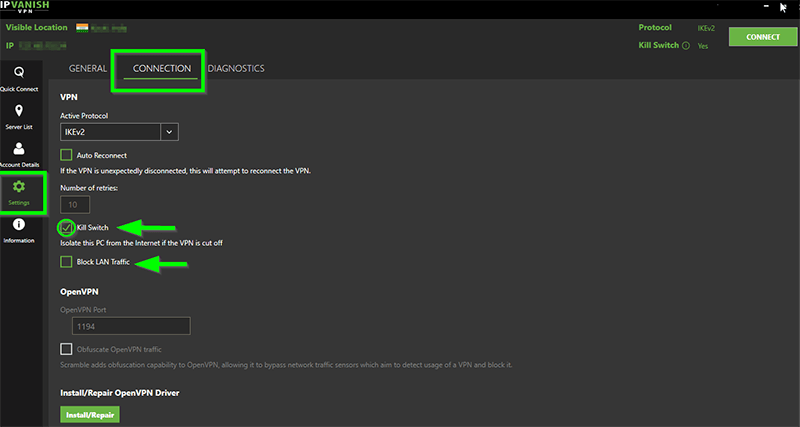 When we review VPNs, we like to first highlight the kill switch feature that VPN should offer.
A kill switch is important to have in the event of a connection loss. If you lose connection to your VPN, you may lose all the data security it provides. This loss opens you up to data traffic monitoring by third-party sites, and there is no guarantee that your information will still be protected.
The kill switch prevents this by restricting your device's access to the Internet until a connection to the server of your provider can securely be restored.
Fortunately, IPVanish does have a kill switch that can (and should) be enabled through the service's application or window. Enabling the kill switch further helps secure your online privacy of information.
This means, of course, it will allow you to unblock sites and streaming platforms and your data will not be leaked.
More about security features offered by IPVanish >
Cross-Platform Encryption
So long as your device is registered to your IPVanish account, all the information you access and provide (though minimal) can be safely encrypted using strong cryptographic systems.
This means that you will not have to manually encrypt your information every time you access something on a different device. All you need is your account.
DNS Leak Protection
Your privacy may be compromised in the case of a DNS leak. Your real IP address will appear to anyone looking. Protecting against this, therefore, is important. Luckily, IPVanish has not suffered any DNS leaks during our tests.
IPVanish's Privacy Policy: The Most Important Security Criterion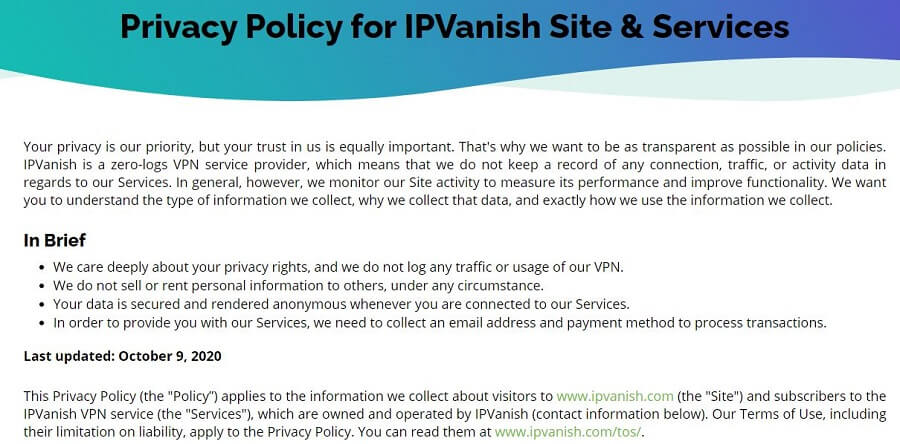 Many people overlook the privacy policy of a VPN service. But it is probably the most important thing to refer to with regards to what information you allow your VPN service to track and record. Most services do not keep any logs of your personal information. That would defeat the purpose of your online privacy.
So, let us take a look at IPVanish's privacy policy to see if it's really safe to use or not.
Collected Information
IPVanish is completely upfront with their policy on recording user information. They do not collect, monitor, or log any data traffic while using their service.
The only information that they require to help ensure your privacy is a valid email address and password to create your account. This is used to maintain your subscription.
IPVanish does, however, collect information from visitors to their site – however, this is purely done to improve the site, and no personal information is actually stored. The information they collect includes page requests, browser types, and the average time spent on the site.
They do not monitor or store any traffic outside of their website.
Cookies
Despite a strong emphasis on preserving online privacy and security of information, the company site does use cookies to store your account details. However, these cookies are not at all connected to the services they provide.
IPVanish application provides a feature that disables all cookies for all sites. This is a good security measure to have as many sites will store cookies anyway, without permission. It's the right step to stay safe and keep your privacy online.
GDPR Compliance
The General Data Protection Regulation broadens the privacy rights of residents of the European Union that they have over how their personal data is collected and processed. IPVanish falls well within these guidelines.
They are completely transparent about how they use the minimal information they collect. The company states that users deserve to know how their information is being used.
External Audit: Is IPVanish Safe?

IPVanish underwent an independent audit before the acquisition by its new company. The results came back positive that there was no misuse of data, which includes logging private information.
This gives more credence to IPVanish's service. Having a third-party check its compliance with its own privacy policy lets the user know that they can deliver on what they promise – and that is total data protection.
However, the company behind IPVanish is located in the US, which means that it falls under 5 Eyes Alliance. This in and of itself is not an issue, just something to consider.
Issues and Scandals IPVanish Has Faced in the Past
In 2018, the company came under fire after a post on Reddit claimed that IPVanish had been approached by authorities to inspect the supposed logs that they had kept. This insinuation seemed to go against the company's strict "no-log" policy.
The company issued a full statement following the outcry, assuring users that they did not keep any logs. An independent audit backed this up.
It had been performed previously, around the time the company was first approached by authorities. The audit asserted that the company kept no logs. And the public seemingly acquitted IPVanish immediately.
Conclusion: IPVanish Can Potentially Be Trusted
Despite the brief scandal surrounding the company, IPVanish still has a good privacy policy and good security features and measures in place to ensure your online privacy and safety. Still, the scandal is something to consider when deciding on a VPN.
If you are not one to pay attention to what is potentially media sensationalism, you can probably trust IPVanish. If you are, there is probably a better VPN out there for you.
We personally recommend checking out ExpressVPN. It has excellent features and is considered to be the best out there. Check it out by clicking on the button below.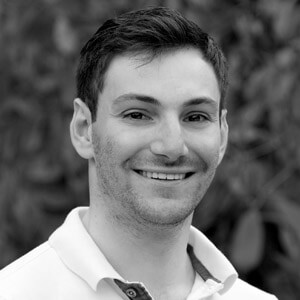 Flo is the founder of the-bestvpn.com. Really concerned about security on internet, he decided to create this website in order to help everyone find the best VPN. He's got a Business School background and now is 100% dedicated to keeping his website alive.