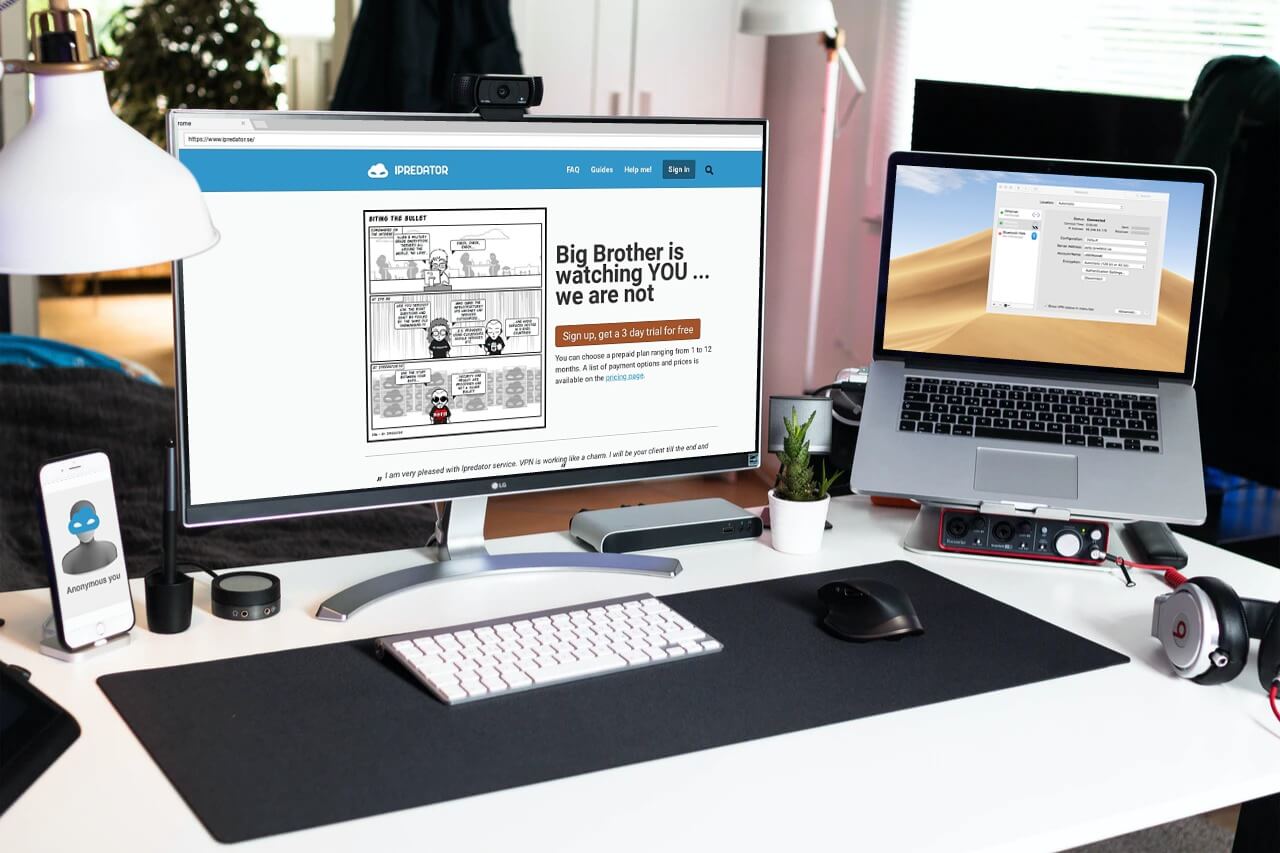 If you are familiar with torrenting, you have heard of "The Pirate Bay". Well, this Virtual Private Network comes courtesy of the Bays co-founder. The torrent website was popular with hundreds of millions of people and was the first stop for many. We decided to test the VPN offering and here are the results of our iPredator VPN review. Is it worth checking out or should you pass it by?
We wanted to find out if iPredator has anything to offer that would tempt us to recommend the provider over the many more established competitors out there. We have highlighted the main strengths and weaknesses below, but carry on reading for a more detailed insight.
Weaknesses:
Only one location
Has to be manually set up
Lacks discounts
No apps
Only has a 3-day trial
Suffers from DNS leaks consistently
Too technical
---
iPredator ranks #41 out of 104 VPNs tested. Here are the best alternatives :
Is it a free or paid VPN?
As with all of our reviews, our first port of call is finding out whether the VPN is paid or free.
This is a paid VPN and the provider has kept things nice and simple with just one single pricing structure, which we shall go into detail later in our iPredator VPN review.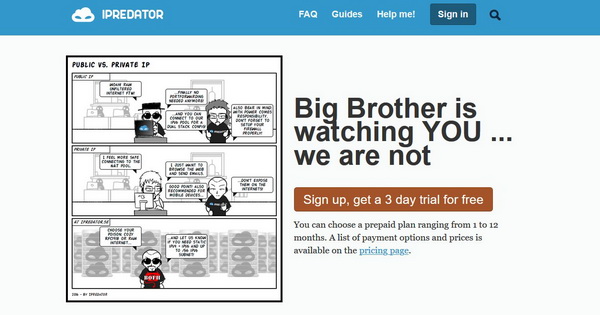 Performance
Performance is one of the key findings of any review and our iPredator guide is no exception.
Straight away, we knew this was not going to be an easy review of a VPN provider because it is very different from its competition. There are no apps to download and due to this, we could not test performance as we normally would.
With this in mind, performance results are going to vary depending on the OpenVPN client used.
Speed
Speed is one thing that is important when using a VPN so the first phase of our iPredator VPN review was to test speed.
We will start by saying that if you are located in or close to Sweden, you should get good speeds. However, for reasons you will find out later if you are located thousands of miles away from the country, you are out of luck for speed.
Just look below for our speed comparison according to the servers you're connected to :
This is our speed without VPN (from London) :

Sweden Server :

We could not run any test in another country as they only have servers in Sweden.
Stability
Stability seemed OK at first but then after ten minutes or so the connection would drop when we were not using the internet, and it did this repeatedly. This meant every time we went to make coffee or take a bathroom break the server connection dropped.
In the FAQ, it does state that after 10 minutes of inactivity the server will disconnect. This was annoying enough, but to top it off, the server connection also dropped randomly throughout our test.
Due to these issues, we cannot recommend the provider for stability. Not when there are such reliable competitors such as ExpressVPN, NordVPN, and CyberGhost out there.
Countries and servers
The countries and servers are one of the most important aspects of any Virtual Private Network as they form the backbone. Servers and countries are relied upon for streaming, overcoming geo-restrictions, censorship, and more.
So, what were the results of our iPredator VPN review?
Sadly, this is our biggest gripe. The provider boasts they offer 100 servers. Nothing is outstanding about this when you consider that competitors offer many thousands of servers.
Things take a turn for the worse when you realize that all of the servers are located in a single country. Yes, you read it right. All 100 servers are located in Sweden.
Now you might understand the issue with speed. Speed is ok if you are located in Sweden, but halfway around the world, they become sluggish.
So, just as with stability, we cannot recommend iPredator above any competitors. A lack of countries is one of the main reasons they come in at the bottom of our list.
Streaming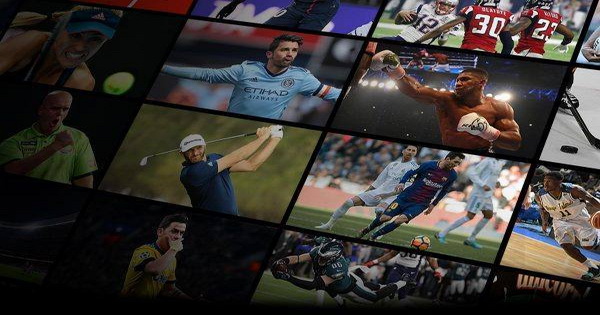 Overcoming geo-restrictions to watch UK TV outside the country you call home is one of the many reasons for choosing a Virtual Private Network. So, let's take a look into whether this provider has what it takes.
By now, you will have a good idea as to how this part of our iPredator VPN test is going to go. If you want to overcome geo-restrictions and stream, you need a wide choice of servers located around the globe.
This is something iPredator does not have.
Netflix/BBC iPlayer
Due to a lack of servers around the world, this Virtual Private Network is no good for beating geo-restrictions to stream Netflix.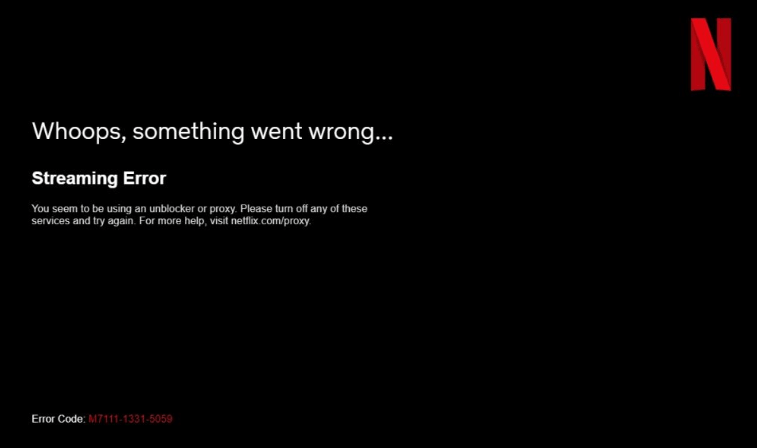 If you try to stream US Netflix, you'll see the streaming Error or Proxy detected message on Netflix when using this VPN.
So, short and to the point, we strongly advise you against going with this provider if your main aim is to beat geo-restrictions and stream. This applies to not only Netflix but also any of the popular streaming websites such as BBC iPlayer, HBO, and Amazon Prime Video.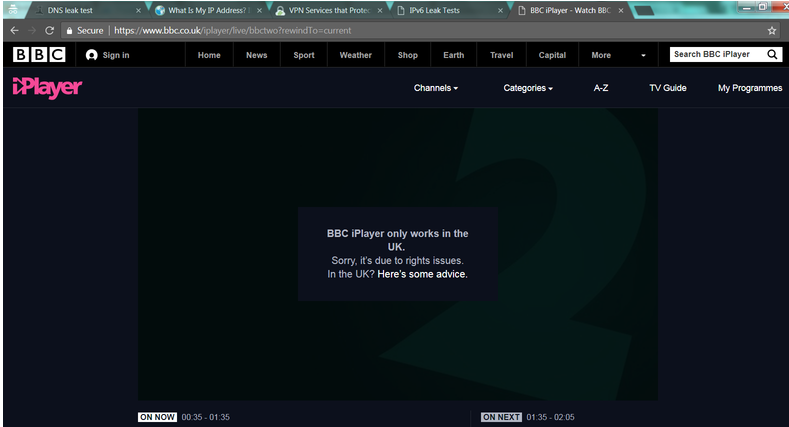 Security
Surely, our iPredator review and tests must have something good to say about the provider. Perhaps the forte is security?
Where is it based?
You will have guessed by now from the server list locations where the provider is located. Yes, you guessed it, Sweden.
This does start to ring some bells, as Sweden is part of the 14 Eyes surveillance countries that share intelligence.
Log policy
So, where does the company stand in regards to having a no-logging policy in case the government asks for information?
This is one area of our iPredator VPN review and test where there is some good news.
The company goes to great lengths to ensure users know that they are not spying, even using it in a slogan on the website.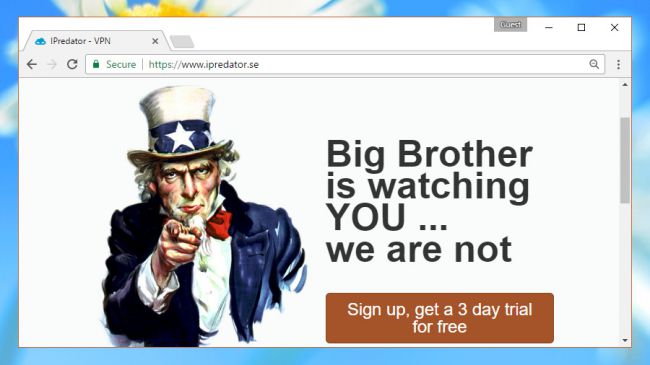 The privacy policy states that the company does not look into or log traffic and how the VPN is used. However, some details are in fact kept in logs, which has us a little worried.
The VPN does keep a record of session logs with details such as user name and some connection logs kept. The company says they use the latter for debugging purposes, drops in connection, and issues with firewalls.
These logs are deleted after every session.
However, as the company is located in one of the 14 Eyes countries, we are nervous about any data collected and possibly shared.
Protocols
Protocols are a huge issue regarding security, so, which does iPredator use?
It is very little by way of information about protocols on the website of the provider.
During our testing, we did find on the FAQ page that the Virtual Private Network supports OpenVPN along with PPTP. OpenVPN is the standard and most secure, so we were pleased to see this as an option.
The provider did say that they are working on more options and would announce them on the blog on the website.
Leak protection
Leak protection is something essential to keep you secure online. However, it seems that iPredator completely forgot this.
During our iPredator VPN review, our DNS leaked consistently. We did not have any issues with IPv6 or WebRTC leaks, however, the DNS leaks more than made up for this.
With this in mind, we recommend you stay away from this provider and choose one of the more reliable providers instead.
Torrenting
P2P torrenting is supported by the VPN, but then, it would because, it comes from the co-founder of one of the leading torrent websites, The Pirate Bay.
However, unless you are located close to Sweden, where all the servers are located, you are going to struggle to get adequate speeds for downloading.
As leak protection is not offered, using this Virtual Private Network for torrenting would be a huge risk as your online actions could be revealed.
Bypassing censorship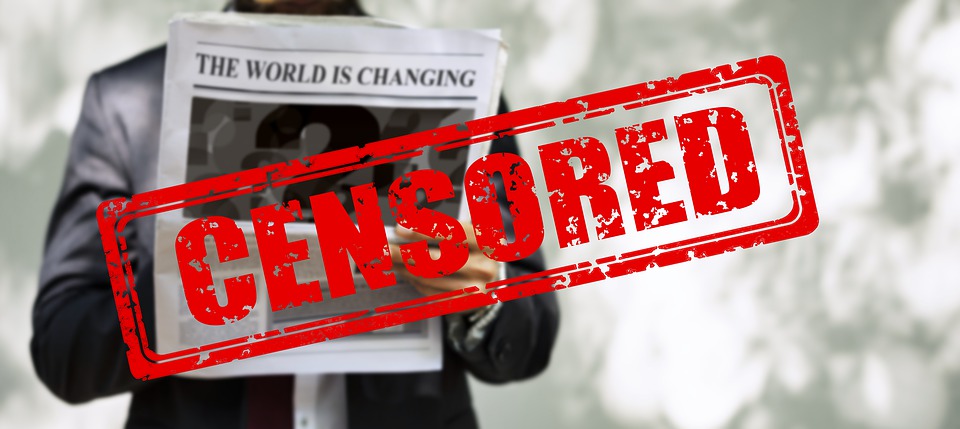 To be able to bypass censorship and geo-restrictions you need reliable servers, good encryption, leak protection, and a wide choice of servers in numerous locations. So how does this provider measure up?
Well, it's not as good as you think to hide your IP address with the provider, as all servers are located in one single country and all suffered from DNS leaks.
It is not wise to use a VPN that suffers DNS leaks, and more so if they don't offer a Kill Switch, to try to bypass censorship.
If the connection drops or you suffer a DNS leak your personal information is exposed, along with your actual location.
Compatible devices and connections
Our iPredator review and test have not been very favorable and it does not get any better in regards to device compatibility. This is due to the provider not offering apps for devices.
The Virtual Private Network will run on any platform that has support for OpenVPN but you do have to install the OpenVPN software on your device, then download the configuration files and put them onto your device.
This is easier said than done and not for the faint at heart.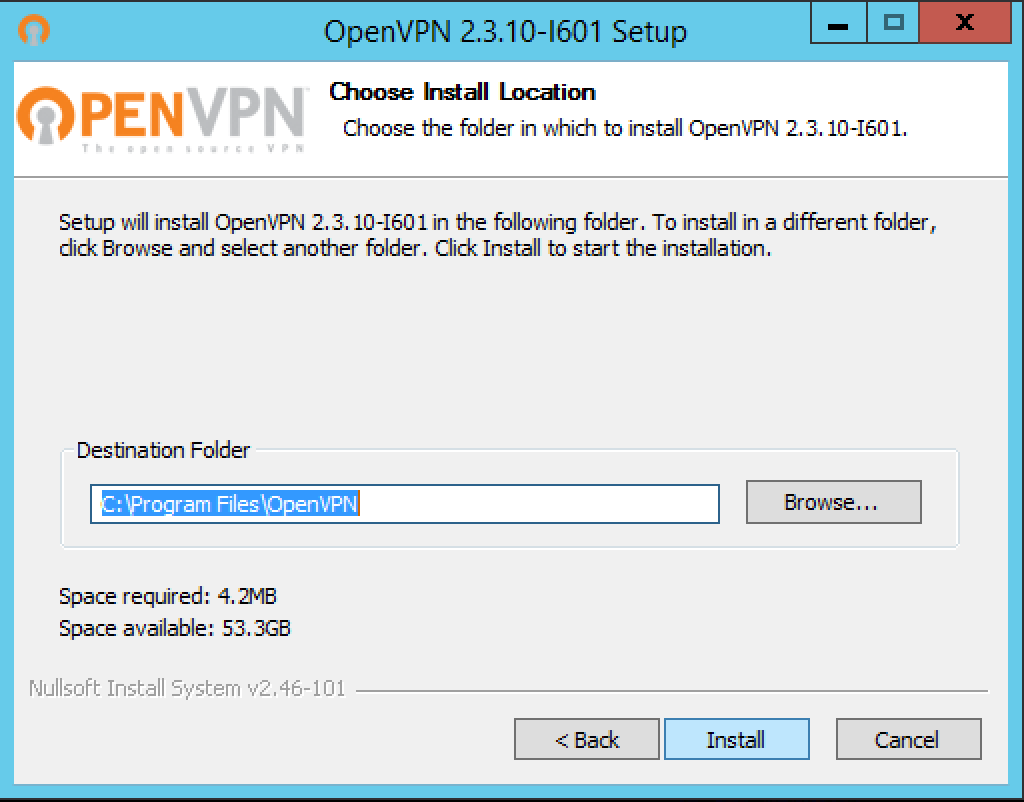 As part of our iPredator review, we downloaded the software required and set about installing it. We are used to reviewing VPNs and are technology-minded. However, even we found the installation somewhat complex.
We were also shocked to find the Windows PC tutorial consisted of 33 steps in total. This is absurd for the installation of a VPN when with ExpressVPN and other competitors you can simply download an app, install it, launch it, and choose a server.
In fewer than five steps, you are up and running with other providers. Here, this is not the case.
If you want to use your VPN for AppleTV, you'd better look here as iPredator does not support the device. Nor does it support the numerous other devices that many of the most popular VPN providers do.
Simultaneous connections
Once you have paid for a plan you can use the license on up to two devices simultaneously.
When compared with Surfshark, which offers use on unlimited devices, this is a poor deal.
Support
A Virtual Private Network is only as good as the level of customer support offered.
As expected, when conducting our iPredator test, the level of support is something we look into. So, how does the provider fare for offering support?
We are used to providers offering support by way of live chat, email, FAQ, ticket system, and telephone.
IPredator offers a FAQ page with quite an extensive list of facts listed under different categories. This is fine if you want to help yourself, but what if you don't want to go scrolling through the page to find answers?
There is a Help link on the site that tells you the provider tries to offer a 24/7 support service, but sometimes this is not possible. If support is not available, they tell people to check the blog page or follow them on social media as they keep users informed of any issues that way.
An online support channel is available but you do have to wait for a member of staff when visiting the link given. A "Help Wizard" is made available via a link, which presumably assists in typing in your user name and password.
We would like to have seen an option to be able to call and speak to someone or even a live chat. Sadly, these are not available.
Value for money
Is iPredator good value for money? Well, the pricing strategy is strange, as unlike its competitors who offer huge savings when paying upfront for a year or longer plan, the company does not offer this incentive.
Instead, the only payment is a flat one of $8 per month. You can sign up for a prepaid plan of 3, 6, or 12 months but you will still pay the equivalent of $8 per month.
Payment types

You can pay for your plan in various ways and the provider states many of them on the website. It also states that not all payment options are listed and some of them are only available by request. Payment options listed include:
PayPal;
Bitcoin;
OK Pay;
Swift Bank wire transfer.
Money-back guarantee
It is nice to see that the provider offers a refund policy. However, the refund policy is a little curious.  As part of our iPredator VPN review, we checked the wording on the website and it seems the refund is only offered if the product does not work for you.
Unlike ExpressVPN who offers a no-quibble 30-day money-back guarantee, the refund offered with iPredator depends on whether you tried to fix the issue that led to you wanting your money back.
So, it seems that if you merely changed your mind about the product, this is not enough to get your money back. On saying this, the provider does offer a free 3-day trial and this should be ample time to determine if it is suitable for your needs.
Extras
The Virtual Private Network does not include any of the extras thrown in that many other providers include. Competitors often include features such as double VPN and malware and ad protection.
Therefore this is another let down for the provider.
Final thoughts
One of the things that stood out during our iPredator VPN review was how long it takes to get up and running with OpenVPN software. It is a nightmare for new users to the world of VPNs, or those not technology-minded.
This alone is enough to put anyone off, including us.
IPredator is no good for anyone who wants to overcome censorship and geo-restrictions thanks to only Swedish servers being offered. Along with this, the lack of a Kill Switch and consistent DNS leaks means we cannot recommend this provider out of its many competitors.
But, the silver lining is that there are many quality providers on the market, ExpressVPN being one of them. Needless to say, this is our recommended alternative.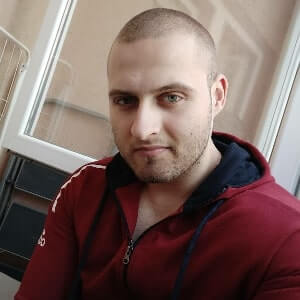 A professional writer with a Master's degree in Mechanical Engineering. Since his youngest age, he loves everything related to internet, technology, fitness, games, and dogs! He joined our team in order to bring his deep knowledge in security services, among which VPN is of course a key component.