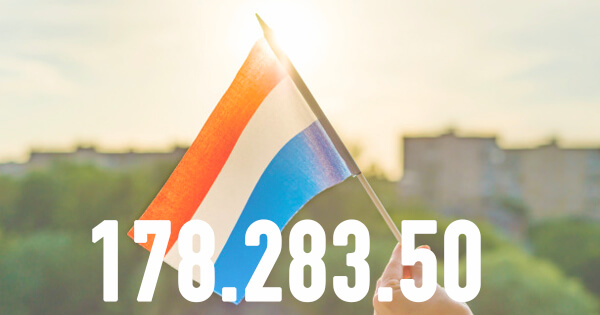 To bypass geo-restrictions and watch Dutch TV or access your bank accounts abroad, you will need to have a Dutch IP address. A Virtual Private Network is the safest and most efficient method to hide your IP and change your virtual location. However, not all are the same. We'll show you how to use one to get a new IP address and the best VPN providers in the market.
How to Use a VPN to Get a Dutch IP Address

A Virtual Private Network works by routing your online traffic to specific servers in your target country. By doing this, your traffic looks like it is coming from that country, even when you might be browsing the internet from a completely different country!
In this case, to get a Dutch IP address, a VPN would route your traffic to servers in the Netherlands. On the app itself, all you have to do is select the appropriate country-based server and you will acquire your new IP address while masking your actual location.
Besides helping to change your virtual location, the app also encrypts your online data. Hackers, ISPs, and other entities would be unable to access your personal information or see what you are doing online.
Additionally, it helps with bypassing geo-restrictions. This way, you can watch the Dutch catalog from Netflix abroad as well as many otherwise restricted TV channels.
Easy steps to use a VPN app to change your IP address:
Getting a Netherlands IP address using a VPN is quite simple. Follow these few steps and you should be good to go.
Choose a provider with servers inside the Netherlands.
Download the VPN onto your preferred device.
Log in to the app using the appropriate credentials.
Select servers in the Netherlands and click Connect.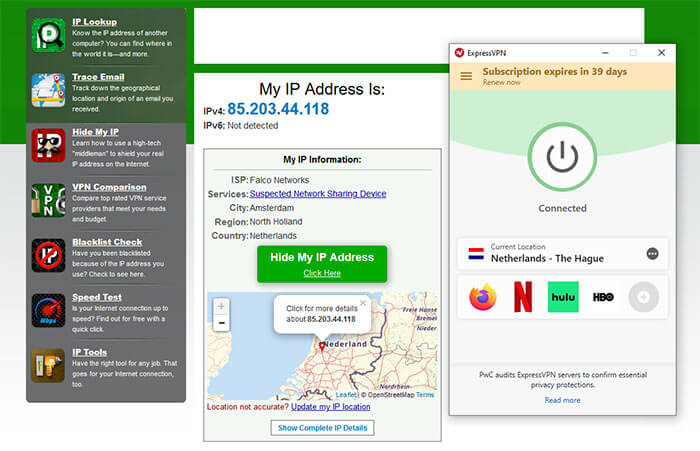 Once you connect to the servers, you should be able to access geo-blocked sites with ease. You can easily use the app on any device including Android, iOS, macOS, and Linux. It is very easy to use a VPN on Windows, too.
Why Does It Help to Have a Dutch IP Address?
There are several instances where a Dutch IP address comes in handy. We'll look at a few examples.
Watch Dutch TV from outside the country
If you are traveling or residing outside the Netherlands, watching Dutch TV shows might be difficult. This is because streaming sites use IP addresses to determine your location. As such, they can only show you location-specific content.
Fortunately, by using a VPN, you can bypass these restrictions and catch up on your favorite shows. When you connect to servers in the Netherlands you can watch NOS Journaal, Nieuwsuur, and even stream Ziggo and KPN from anywhere in the world.
Access your Dutch bank accounts
Just as television channels are blocked outside the Netherlands, your bank accounts might be inaccessible as well. Online banking portals use IP addresses to detect your location. Attempts to access your accounts from outside the country can trigger a fraud warning.
Changing your IP address to a Dutch one is the best way to get around geo-restrictions and access your Rabobank, ABN AMRO, or SNS bank without any problem. Your bank will not even notice you are accessing your account from outside the Netherlands.
The Best VPNs to Get a Dutch IP Address
When choosing a Virtual Private Network to change your IP address, you need one that can actually bypass geo-restrictions.
Streaming sites and even online banking portals have developed increasingly advanced anti-VPN technology. Only VPNs with strong encryption capabilities can get around the strictest of geo-blocks.
For this reason, we don't recommend using free proxies. For one, these services simply lack the necessary encryption to consistently hide your IP address. Secondly, most of them make money by selling your data when they are supposed to be safeguarding your online privacy in the first place!
Our top recommended VPN for the Netherlands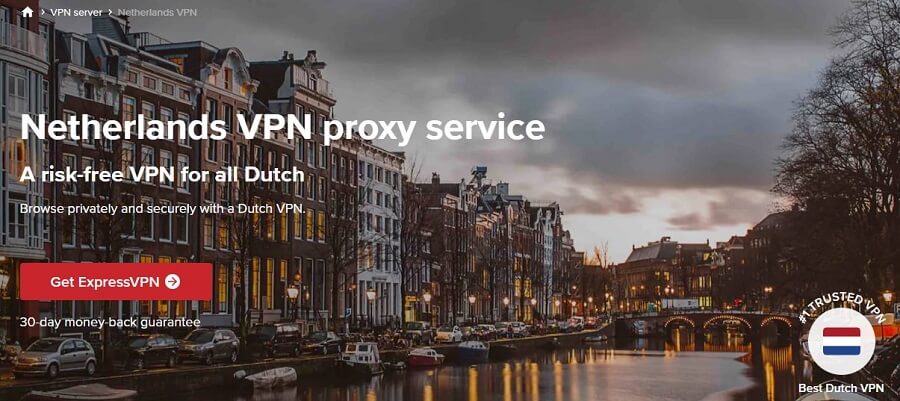 ExpressVPN is our top choice if you are looking for consistency, safety, and complete anonymity. It has best-in-class military-grade encryption, IP leak protection, an automatic kill switch to ensure safe connection at all times.
Also, it boasts a large network of super-fast servers numbering 3,000+ with quite a number of them in the Netherlands. Add to this unlimited bandwidth and you have the ideal VPN for streaming Dutch Netflix and all your favorite shows from abroad.
Best of all, you can get a Dutch IP address on any of your devices including smartphones, laptops, and on your WI-FI router too. In fact, you can connect up to 5 devices simultaneously!
Right now, you qualify for a 49% discount and 3 months free when you sign up for the yearly plan. Impressively, each plan comes with a 30-day money-back guarantee so you can try the service completely risk-free.
Summary
It is pretty easy to have a Dutch IP address even when you are outside the country. All you need is a solid VPN with servers inside the Netherlands.
For a reliable provider that will consistently hide your IP, ExpressVPN is worth checking out. Not only does it come with top-of-the-class encryption technology but it also has numerous servers inside the Netherlands.
The best part? Thanks to the no-questions-asked 30-day money-back guarantee, you can ask for a full refund if for any reason you aren't satisfied with the service. However, we're quite sure you will not need to!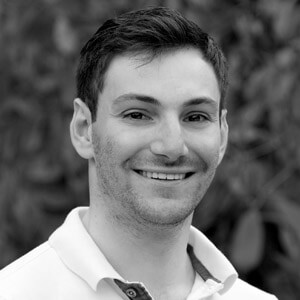 Flo is the founder of the-bestvpn.com. Really concerned about security on internet, he decided to create this website in order to help everyone find the best VPN. He's got a Business School background and now is 100% dedicated to keeping his website alive.