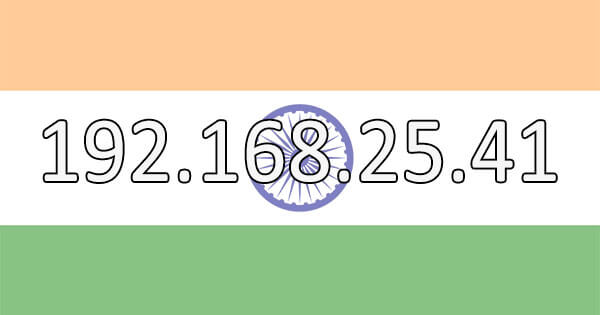 In the past couple of decades, the internet has become the world's largest marketplace. It is also a source of information that none can compete with. Additionally, it is now the main foundation for entertainment. Most people enjoy watching their favorite shows or movies via online platforms, such as Netflix and Amazon Prime. Still, if you are not a resident of India, you might have issues accessing some content due to the geo-restrictions. These have become quite common in the past few years. And that is why you want to know how to get an Indian IP address, that's for sure!

The main reason is that certain content requires that your IP address is set in the country that allows it. For example, the US Netflix catalog can be seen only if you are connected to a server inside the US. Is there any way to bypass these restrictions? Absolutely! In fact, there are multiple ways to do this.
Why Should You Get an Indian IP Address?
To any average internet user, IP address doesn't seem important. Yes, you probably know that it determines your current location, but it shouldn't affect you too much, right? Well, it does.
It can actually be used to compromise your privacy and browsing activity.
Aside from that, in most cases, the IP address that you are using blocks or unblocks certain content. Thus, while it all looks like a bunch of numbers and dots, things are quite different. The numbers are relevant to the country coordinates.
For example, there are many different Bollywood movies that you can't watch if you are outside of the country. This is where an Indian IP address can be of great help. There are a couple of methods to make this work.
Let's take a look!
With a Proxy
A decade ago, the proxy server was the most common way of changing your IP address. You could use this method to log on from a server outside your country. Today, a VPN has a lot of advantages over it, but that is something we will talk about down below.
As for the proxy, in most cases, you can find it for free, and it might work. However, the problem that we have with it is that it may require more installation experience without guaranteed success.
Additionally, you can never be sure that a proxy server won't reveal your true IP location, as well as compromise your browsing data. That is why subscribing to a reliable VPN provider is THE best solution.
With a VPN
Unlike with China, the Indian government didn't block the usage of a Virtual Private Network. Thus, most providers will work in this country. Still, what you should be looking for is a couple of good traits that make one worth the money.
First of all, a provider you are subscribing to should offer hundreds of different locations. To maximize your chance of unblocking certain content, you want a VPN that covers North America, Europe, and the Middle East, as well.
Additionally, the servers should be fast and have a reliable connection that will not kick you out every 20 minutes if you want to get an Indian IP address.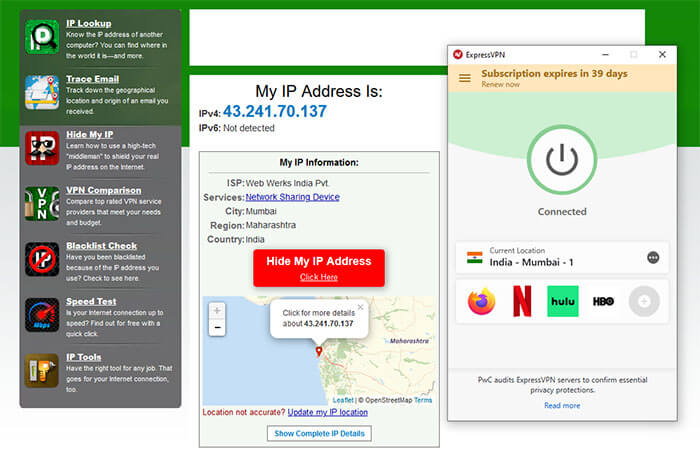 A second trait that makes a VPN with servers in India worth your time and money is that it is easy to use. An updated interface and apps compatible with iOS, Android, Windows, macOS, and Linux is what you should be looking for. Additionally, the installation process should consist of a few simple steps.
Last but not least is that it is highlighted by an array of security features. As we have mentioned above, the whole idea is that you can browse anonymously without your true location being revealed.
Also, no one wants their data sold to third parties for a profit. Thus, a provider with a strict no-log policy outside of the 5-9-14-Eyes alliance that gives optimal leak protection is your best bet.
Why You Should Use NordVPN?
Our personal favorite? NordVPN. It is among the leading names in this industry.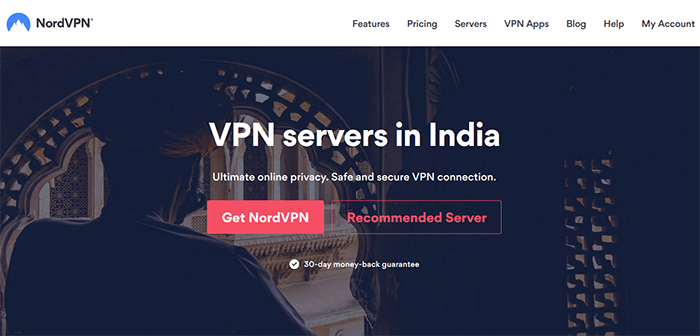 Versatility and Reliability
The main reason why we recommend it for getting an Indian IP address is because of its versatility and reliability. First of all, it offers over 5,500 servers that are fast and reliable. You can connect to servers in the US and Europe, as well as Canada, Mexico, and South America. That is not all.
Connections
You can connect in Australia, the Middle East, North Africa, and all of Asia (including India of course), as well. Apart from that, it is known for its incredible privacy policy and has a jurisdiction set in Finland.
Price
Not to mention, it is quite affordable and will cost just a couple of dollars a month (if you go for the long-term subscription plan).
There is no doubt that India is a prospering country. Thus, there is different entertainment content from Netflix, Amazon Prime, as well as other platforms, that are excluded from Indian residents.
If you are living in Mumbai, New Delhi, or any other city set in India, we hope this article has helped you.
Hopefully, you have a better understanding of what an IP address is and how to bypass geo-restrictions thanks to an Indian IP. Get a VPN subscription today and connect to a server based there. And that's pretty much it! 😉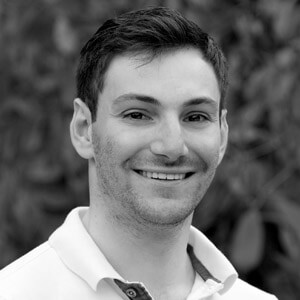 Flo is the founder of the-bestvpn.com. Really concerned about security on internet, he decided to create this website in order to help everyone find the best VPN. He's got a Business School background and now is 100% dedicated to keeping his website alive.