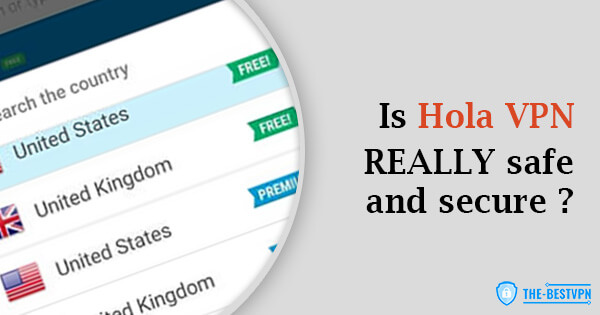 Wondering if it's safe to use Hola VPN Proxy? Well, that's a good question to ask yourself. Because indeed, this service has come under fire from critics on several occasions. Without further ado, find out everything you need to know about the security deployed by Hola VPN and if you can really trust this service. In fact, many Reddit users advise against it – here's why.
Security: What Are the Security Tools in Hola VPN?
One of the main things to consider when looking at a safe VPN is security. A Virtual Private Network is nothing if it cannot offer safety and security protocols. Let's see what Hola VPN offers for your safety.
Encryption Protocols (or the lack thereof)
OpenVPN and AES256 are pretty much the industry standards among today's VPN services. They are robust and reliable and keep your information and data safe. However, somewhat surprisingly, Hola VPN does not make use of either of these protocols.
In fact, Hola VPN does not have any encryption whatsoever. They claim that their peer-to-peer connection system renders it unnecessary, and that is actually far safer and a more secure way of keeping information private.
The idea is that your information is routed through others on the same connection to you, meaning all the other peers in your area who use their service. This is intended to keep your IP address, and therefore all your browsing information, anonymous.
However, other people are connecting to you as well, and all of their traffic is coming through and using your address for their traffic, as you do with their address. It is a two-way street method, and in theory, it is a good idea for masking your activity by confusing anyone who is looking for your information specifically.
P2P Connections
The caveat, and the issue that many have brought up and that Hola VPN has refused to touch upon, is that people, therefore, have access to all information that you are accessing because of the peer-to-peer connection. They can view and log all your data, and that is the complete opposite of what a VPN is intended for.
In fact, they have acknowledged that criminals can find workarounds for their supposed "superior" protection.
To make matters worse, the lack of encryption means that all your information is readily available and can be read off in cleartext. Their refusal to comment on the apparent flaws in their system and the fact that they do not encrypt any of your data is suspicious and a huge security risk.
The fact that Hola VPN is so ambiguous about its service inspires a false sense of security in their users, which is highly unethical malpractice and puts all their users at risk for cyber attacks.
DNS/WebRTC leaks
Regardless of the type of leak, the problem with both is the same: it undoes all a VPN is meant for and reveals your IP address and information. Various groups have conducted tests for the sake of reviews.
And the results have all been quite similar: Hola VPN constantly suffers from leaks across the board. This is obviously a significant security risk and renders you unsafe with their service.
Hola VPN Privacy Policy: The Most Important Criterion
For most users of any VPN service, the most important part of the privacy policy is the logging policy. Specifically, the no-logging policy, and as Hola VPN wasn't scary enough to use, they have a staggering amount of logging compared to other leading VPN services.
Top services such as ExpressVPN have a strict no-logging policy that extends to anything beyond the essentials. The essentials are only your login information.
This is an excellent policy, as they store no additional information beyond your public email and your password, so you are free to browse without fear of your history being recorded.
Logging
Hola VPN has a strict log-everything policy, it seems. To their credit, they have never claimed to not log your data, so you cannot act surprised when you find out they have been keeping track of all your records.
However, the sheer amount of information they keep track of is staggering and is an immediate red flag for many (and for us of course!). In fact, the first bullet point under the heading "What types of information do we collect?" in their privacy policy states:
"Log Data: Log data may include the following information – browser type, web pages you visit, time spent on those pages, access times, and dates."
This means that they openly track and log all of your internet activity while you use their VPN service, which is a significant flaw in their service. It essentially contradicts the nature of a VPN, which is to hide your activity.
This isn't all they log, however. Not only do they record all your browser activity, but they also log all of your personal information. This includes your IP address, your name and credentials, and even your billing and payment information.
All personal information that is somehow disclosed while using their service is logged.
Third parties
Despite all this, you may still decide to give them the benefit of the doubt. After all, what would they even do with this information? Well, they state that they do not rent out or sell any of their logged information.
Instead, they may disclose it freely to trusted third parties for the sake of "services, storage, and analytics". So, now you know your information is also in the hands of others who you have no idea of.
External Audit: Is Hola VPN Safe?
No, they are not safe. Hola VPN has not been audited by a third party, which is unsurprising at this point. The importance of external auditing is to create transparency and provide an unbiased quality check.
The lack of external auditing only adds to their suspicious activities and untrustworthy nature.
Conclusion: Hola VPN Can't Be Trusted
Peer-to-peer connection for a VPN service is a novelty idea that sounds cool in theory. But in practice, it is awful and renders much of what a VPN is meant for useless. The lack of encryption adds to the lack of security and safety.
Their unethical treatment of users by essentially lying about the safety of their information. Plus, their logging policy is incredibly poor for users who value privacy.
Furthermore, Hola VPN is based out of Israel. While not a member of the 14 Eyes, they are still cooperative. This means they will freely give out information if pressed by the official members.
For these reasons, our team does not recommend Hola VPN as a safe option. Instead, we trust ExpressVPN and highly suggest checking it out below.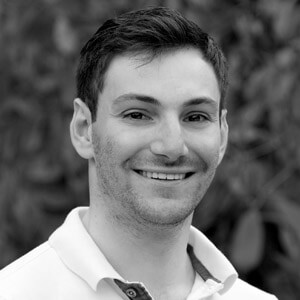 Flo is the founder of the-bestvpn.com. Really concerned about security on internet, he decided to create this website in order to help everyone find the best VPN. He's got a Business School background and now is 100% dedicated to keeping his website alive.