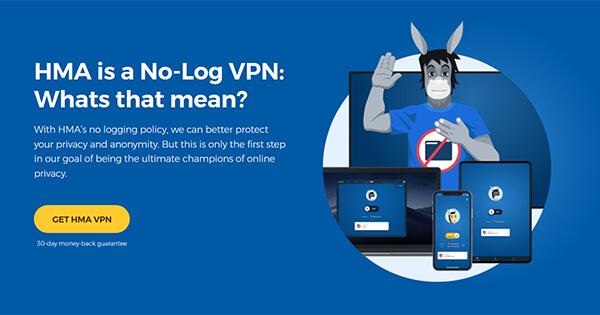 Using a Virtual Private Network often means enjoying privacy and anonymity online. But, on the other hand, it often means quite the opposite. HideMyAss isn't our top choice, or better said, it wasn't, particularly due to its questionable logging policy. Today, that has changed – at least the second part of the previous sentence. HMA is officially a no-log provider as of 5fth May 2023, so let's see what the provider had to say about that.
HideMyAss Zero-Log Policy – Is It Legit Now?
Our team doesn't take any news for granted. When this provider announced its brand new zero-log policy, we were quite surprised. For years, this UK-based provider wasn't a very reliable choice. Although it was secure enough, its safety and involvement with the FBI a few years ago still tarnished its reputation.
Just as a reminder, they helped the FBI catch a suspect by giving out the IP address to the officials. This immediately discarded HideMyAss in terms of safety and anonymity. However, the provider realized that having a VPN that does not store logs is important, and this made them switch things up.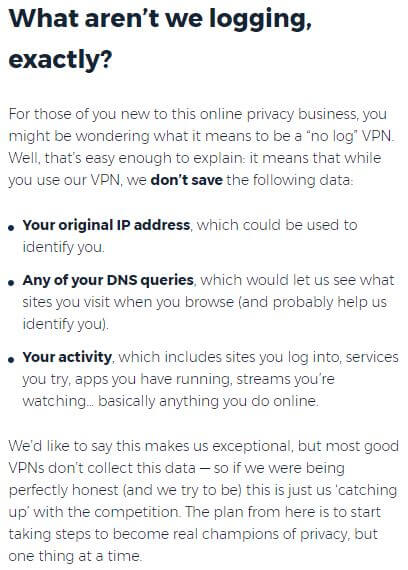 This is a screenshot from the provider's recent post about the no-logging policy. As you can see, they don't store your IP address, DNS queries, and your activities. This is great news, as this data can be compromising in some cases, especially your IP address.
Find the details of the new HMA privacy policy >
But, that's not all folks! There are still some things that HMA logs: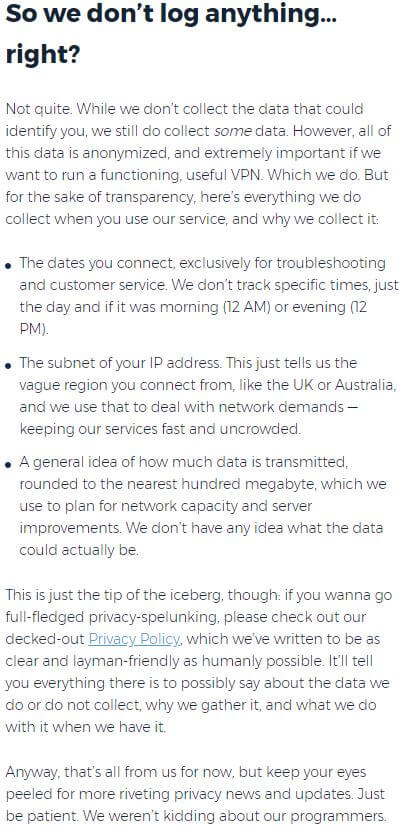 They still log the dates you connect, the subnet of your IP address, and the general idea of the bandwidth you've used. As they claim, though, this data is anonymized and no one can track you via that information.
While it's not the safest provider, despite its new zero-log policy, we still think that it's much better than before. The UK jurisdiction is still here and that's the main problem for us.
Countries from the 14 Eyes are known for extensive government surveillance and we hope that HMA won't be involved in such incidents anymore.
More Info About HideMyAss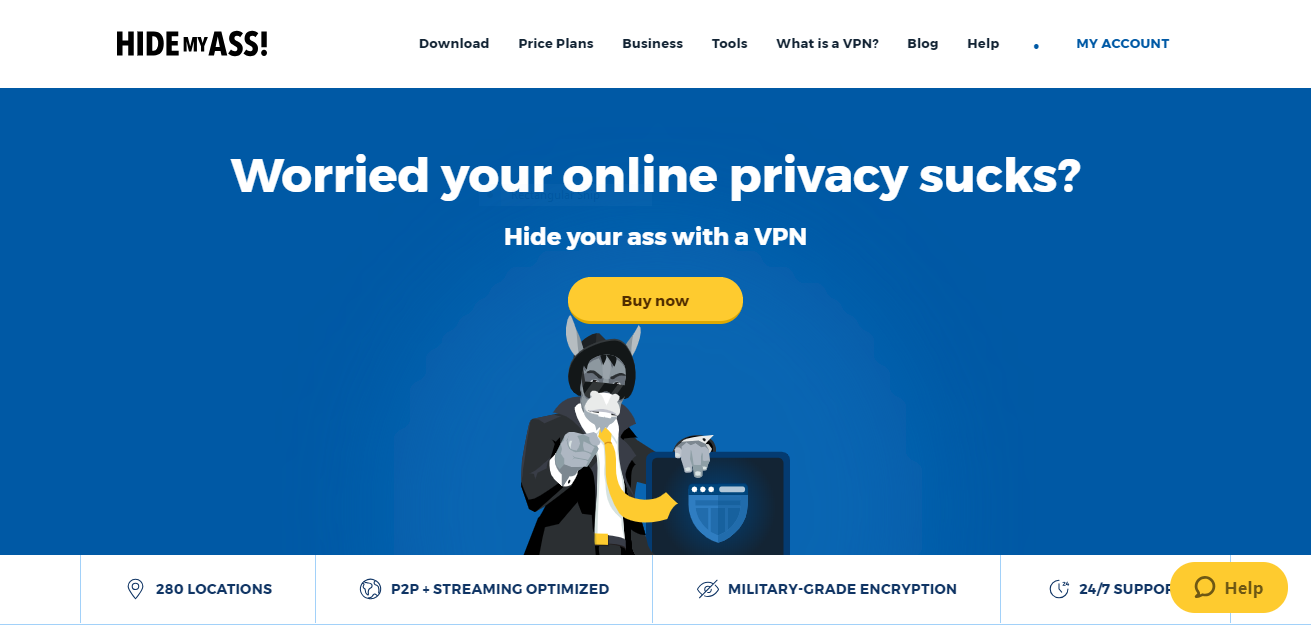 So, what is HideMyAss? Should you even bother using it? Well, depending on the type of user you are. If maximum security and privacy is your goal, getting ExpressVPN instead will be a good idea.
But, if you're a non-demanding user, HMA should probably get the job done for you.
It's a UK-based provider with 1,100+ servers in 190+ countries worldwide. Given that there are 195 countries in the world, the provider basically covers the entirety of the globe.
Furthermore, it boasts some decent speeds overall, letting you enjoy streaming or watching YouTube videos.
HMA has 256-bit encryption, an automatic kill switch, and even split tunneling. Now, with this no-log policy, this is nearly a perfect provider. However, there are still some pitfalls.
For instance, it doesn't unblock Netflix most of the time and doesn't allow for torrenting, making it far less versatile than ExpressVPN or NordVPN.
All in all, this is a much better provider than it was a few years ago. Whenever a provider starts being no-log, that's good news and so is now.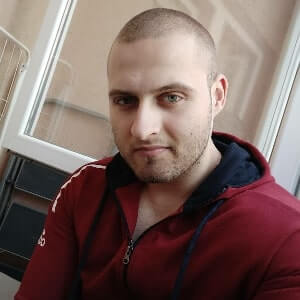 A professional writer with a Master's degree in Mechanical Engineering. Since his youngest age, he loves everything related to internet, technology, fitness, games, and dogs! He joined our team in order to bring his deep knowledge in security services, among which VPN is of course a key component.