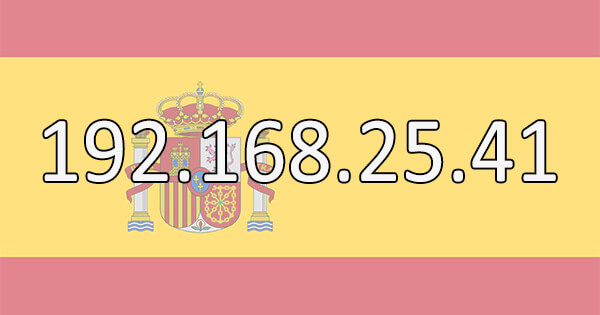 There is a lot you can do with a Spanish IP address when you are outside Spain. From watching geo-blocked TV channels to accessing your bank account, you name it. A VPN offers an easy way to change your virtual location. Read on to find out how to get an IP address from Spain and the best providers to use.
How to Use a VPN to Get a Spanish IP Address?
A Virtual Private Network uses a mechanism known as tunneling to temporarily assign you an IP address of your choice.
When you connect to servers in your target country, it routes your traffic to the servers there. It can be useful to watch new streaming content, as you'll seem to be browsing from your desired country.
This is despite you being in an entirely different location!
In this case, you want to obtain a Spanish IP address. All you need to do is use a VPN to connect to servers in Spain from wherever in the world you are. The app will then mask your real IP address and temporarily assign you a Spanish one.
In addition to helping you change your virtual location, a Virtual Private Network app also hides your online activities from prying eyes. You can visit any website without worrying about your online safety or privacy.
Here are the easy steps to use a VPN app to change your IP address.
Follow these guidelines to get a Spanish IP address:
Download and install the app to your device of choice
Log in to the app using the provided details
Choose servers in Spain from the list of available servers
Connect the app to start browsing without any restrictions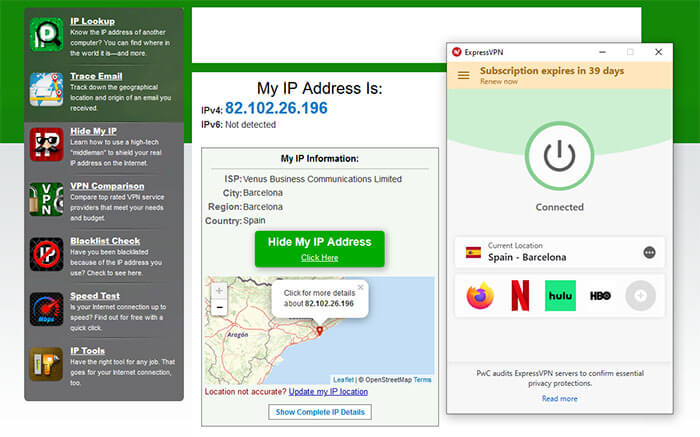 Why Does It Help to Have a Spanish IP Address?
Having a Spanish IP address has many perks. Check out some of the things you can do with it:
Stream Spanish TV from overseas
When you are abroad, you will have some difficulties accessing your favorite home-based TV shows. Streaming sites use IP addresses to detect your location and they will block you from watching Spanish TV when you are outside the country.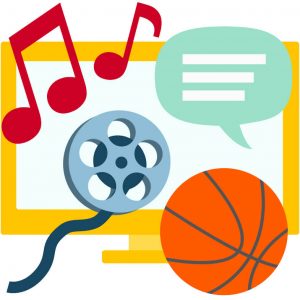 Being away from home with nothing to watch is obviously very frustrating. Fortunately, there is an easy way to get around this inconvenience.
A Virtual Private Network can help you hide your real location and assign you an IP address from Spain. This way, you can trick the streaming sites into thinking that you are watching from inside the country.
Whether you are in the USA, UK, Canada, New Zealand, or any country in the world, you can watch Netflix España, Antena 3, Telemadrid, and other channels with no restrictions.
Access to online banking
Accessing your bank account online from outside the country can be equally difficult. Logging in to the online portal might trigger a fraud warning which can result in the bank freezing your account.
Fortunately, by connecting to the right servers using a VPN, you can obtain a Spain-based IP. This will allow you to access your account at CaixaBank, Banco de Sabadell, and others as if you were in the country.
Browse Spain-based websites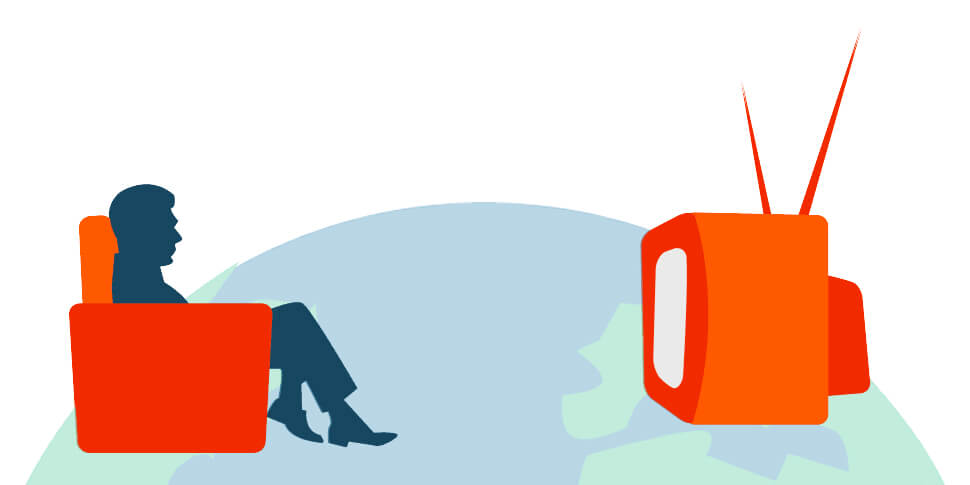 Are you conducting marketing research? Learning Spanish? Or perhaps, managing a remote team/business out of Spain? If so, you want to be able to access important websites just like the local Spaniard.
The good news is that you do not have to be inside the country to do all these. If you have an IP address from Spain, you can access any home-based sites and use the local search engines with no restrictions.
The Best VPNs to Get an IP Address From Spain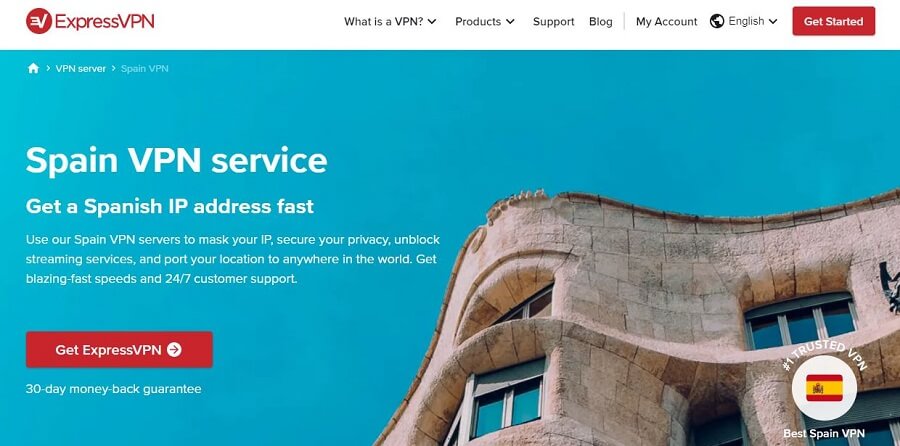 There are numerous VPNs in the market. However, finding one you can trust with your privacy and security is no easy feat.
Sure, you can try changing your location using a free service. However, as you will quickly realize, these will not consistently hide your IP address. This is because free proxies have very weak encryption capabilities and will eventually expose your location.
What's more, many of them make money by selling your data to third parties.
Your best bet is to go with a premium VPN that can bypass the strictest of geo-locations. Our top-recommended provider is ExpressVPN. It covers all bases as far as online safety and security are concerned.
Its top-tier security features include military-grade encryption, an automatic kill switch, and a strict no-logs policy. This means you can visit any website without fear of being tracked or blocked.
Get a Spanish IP Address With ExpressVPN Now >
In addition to this, it boasts 3,000+ servers with quite a number of them located in Spain. It also offers unlimited bandwidth and is one of the fastest we have tested. This makes it ideal for uninterrupted streaming.
Best of all, with every yearly subscription, you can enjoy a 49% discount plus 3 months free. That's a total of 15 months of premium VPN service backed by a 30-day money-back guarantee.
By the way, if you want to find out more about ExpressVPN and other top VPNs for Spain, you can check out our guide here.
Summary
Wondering how to get a Spanish IP address? It's simple. All you need is a solid VPN that will consistently hide your real IP and assign you your desired one. This way, you can stream local content and access home-based websites as if you were in Spain.
The market is flooded with VPNs. But, not all will successfully hide your location. To be completely sure of your online anonymity, we recommend ExpressVPN. You can depend on its strong encryption and fast servers to bypass strict geo-blocks at all times.
Quentin is the co-founder of the-bestvpn.com. With several experiences as a System and Network Engineer, he is very knowledgeable when it comes to VPN, cybersecurity and the risks of using the Internet nowadays.