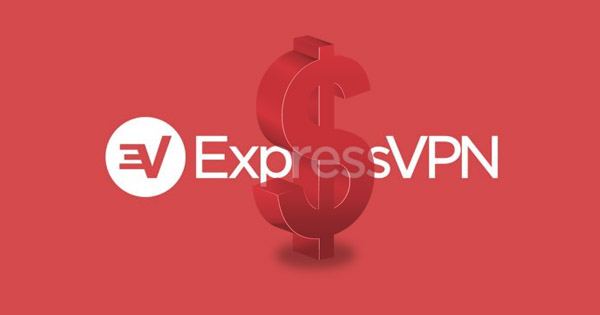 ExpressVPN is currently one of the best VPNs on the market you can subscribe to. It is the first VPN we recommend for things such as unblocking region-locked content and maintaining your privacy and security as you explore the internet. If you're looking for the best VPN for Netflix, look no further, it's here!
However, quality comes at a price. ExpressVPN is not the cheapest option out there. Despite that, we believe it is one of the best options you can pick for a VPN. In this pricing review, we'll also look at what makes this provider so great.
What Does It Get You?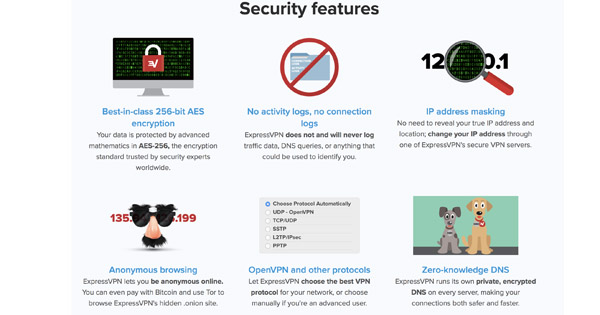 A quick glance at its website should tell you all the features it promises you.
You will be able to maintain your privacy and security, thanks to its AES-256 encryption. This encryption is preferred by governments and security experts as well. ExpressVPN also does not keep any activity logs, unlike some other VPNs.
Moreover, you'll be able to hide your IP address from people trying to track your location. By hiding your IP address, you can also unblock and stream region-locked content.
You will have access to over 3,000 different servers in 94 countries around the world. ExpressVPN also promises consistent ultra high-speed connections.
There are a lot of other features provided by this provider, such as split tunneling and network locking. A broad overview can be found on their website. Getting all of these features for ExpressVPN's pricing is an amazing deal.
Additionally, the best VPN provider in the word has a highly efficient and active customer support system, in case you run into any problems.
Payment can be done through Credit Cards, PayPal, Bitcoin, or e-wallets like WebMoney, GiroPay, or AliPay.
How Good is ExpressVPN's Pricing?
Now you have an idea about what benefits you get. The next part of this pricing and cost review is about the offers themselves.
There are three different subscriptions available. They vary by length and pricing. Like many other VPNs, it is generally cheaper to get long-term options.
The 1-Month Plan gives you access to all of ExpressVPN's features, at the price of $12.95 per month.
Though this is relatively expensive compared to most other VPNs, keep in mind ExpressVPN offers a 30-day money-back guarantee. There are no strings attached to this money-back guarantee.
If you aren't satisfied, you can cancel this subscription anytime you want within the first 30 days.
The 6-month plan gives you similar access to all features, at a lower price. The 6-month plan costs $9.99 per month, which is about a 20% discount from the 1-month plan. Just like the 1-month plan, you can cancel it at any time during the first 30 days and get all your money back.
Otherwise, you will be billed $59.95 every 6 months.
So, What's the Best Deal?

Finally, the 12-month plan brings out the best in ExpressVPN's pricing.
The 12-month plan offers a massive 49% discount, reducing the monthly price to $6.67. This is half the price of the normal 1-month plan. On top of that, when you purchase the 12-month subscription, you get 3 months free as a bonus.
You will be billed for $99.95 after 15 months the first time, and then annually. This is the offer we recommend as you could read in our ExpressVPN review.
The 49% discount on the 12-month plan brings the price down to a level where it can compete with most other VPNs for affordability.
However, at this cost, it still has all the features listed earlier. No other VPN provides such breadth of features at this price. ExpressVPN's connection speeds are also the fastest, so say goodbye to waiting for images to load or videos to buffer.
Conclusion
If you have read this cost and pricing review so far, then you will already know our verdict.
ExpressVPN's pricing is unbeatable for the range of features it offers. It blazes past most other VPNs when it comes to speed.  Yet it maintains extremely tight security comparable to the security of Government agencies.
The 12-month plan, with a $6.67-a-month price may still be a little expensive when you consider the discounts offered by other VPNs. However, you don't get ExpressVPN because it's cheap. You get it because it is the best!
And if you aren't satisfied with it in the first few weeks, you can get all your money back. Why not try it out?
Quentin is the co-founder of the-bestvpn.com. With several experiences as a System and Network Engineer, he is very knowledgeable when it comes to VPN, cybersecurity and the risks of using the Internet nowadays.