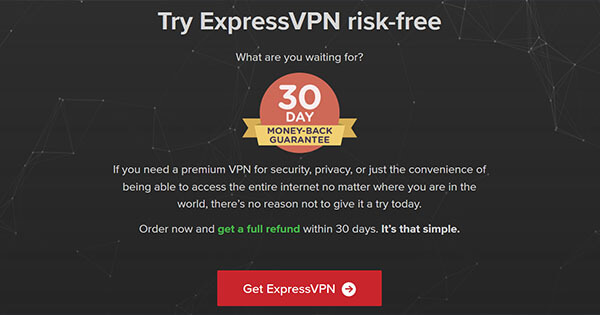 The Internet is a staple in life for millions of people across the globe. Still, while it should allow us unlimited access to online markets, information, and entertainment, certain sites are restricted depending on your location. For example, people in China aren't allowed access to Netflix, Facebook, and other sites. This is a good example of why services such as ExpressVPN are worth the price. But what is a VPN in the first place, and does the proclaimed ExpressVPN money-back guarantee work? Let's take a closer look.
Does the Money-Back Guarantee Really Work?
The thing is that this VPN service is among the more pricey ones, and while the price is justified, it is still a bit much for some people. Luckily, there is a loophole, so you have the option to ask for a satisfaction refund within 30 days from the day you started using their VPN service.
And believe it or not – it does work!
This is how you can get your money back:
The first step is to log in to your ExpressVPN account.
Go to the manage settings section and find the option to "Turn off automatic renewal".
The website will probably ask you the same question a couple of times but ignore this.
If you have been making the monthly payments using PayPal, they will send you a notification email that the renewal has been canceled.
Proceed by contacting customer support, and ask for your account to be closed.
They will request your email, and ask a few questions about why are you canceling it. You can say it is either because the VPN service didn't work for your specific needs, or you are having connectivity issues. Chances are that they will not go into further detail, and tell you that they will close your account.
You can expect a refund in around 2 to 4 business days. We suggest that you wait until you get an email with that info, just to be on the safe side.
This is why we can consider it as a free VPN provider because you can use it for up to 30 days and, as long as you fill in the refund request on time, you will get your money back!
NOTE: If you buy your subscription directly on the App Store, there is no money-back guarantee. You can cancel your subscription through the App Store ONLY if your initial purchase was made through it, and a refund is given at Apple Support's discretion. ExpressVPN has NOTHING to do with it.
What is ExpressVPN?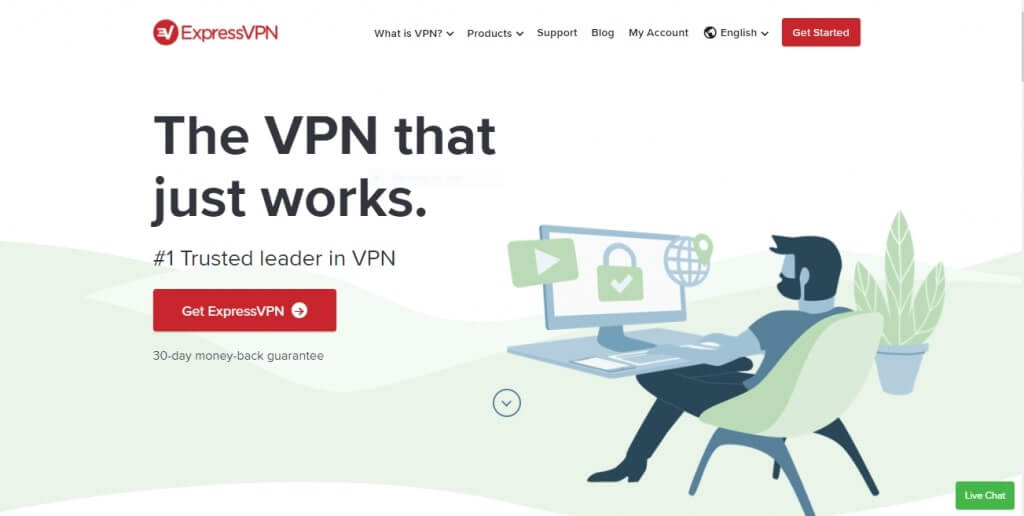 If you are a beginner to VPNs, before we discuss the advantages of using this VPN service, we will explain what it is. A Virtual Private Network is used to allow unlimited encrypted communication through a public network.
How this works is that a Chinese citizen can log in from Bejing to a New York server, and freely use mainstream social networks. Not only that, but a good VPN service is there to protect your info and browsing activity from third-party websites (much better than Google Chrome Incognito).
ExpressVPN is among the leaders when it comes to providing Virtual Private Network services. There are a couple of highlighted features, including 3,000 servers spread across 160 locations in 94 countries, no connection and activity logs, as well as 24/7 customer support to solve any potential issues you may face.
Additionally, this service is offering 256-bit encryption, which means that all your data and browsing activities are completely protected and private. If you are interested in trying out this VPN,  you can find out more about ExpressVPN here.
Advantages of Using Express VPN
Apart from the fact that you can get a 100% refund within the first 30 days of using it, there are a couple of other advantages. Our personal favorite is the 99.99% uptime which ensures that you can connect to one of the servers in 160 locations at any given moment.
Not only that, but their servers are incredibly fast, and the app itself is easy-to-use on any device. Couple that with everything we mentioned above and you get a perfect recipe for success that millions of people praise.
That's why ExpressVPN is the best VPN in the industry.
Take Advantage of ExpressVPN's Offers >
Conclusion
It is quite motivating to see that a provider such as ExpressVPN stays true to its word and allows for money-back guarantee refunds in case you have an issue or second thoughts.
Whether you want to use this option as a loophole or you really did not find your money's worth in the service, we hope this article helps you. Good luck!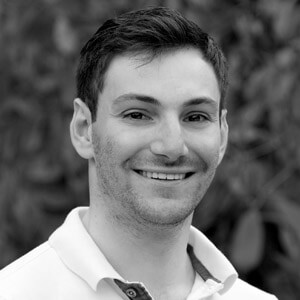 Flo is the founder of the-bestvpn.com. Really concerned about security on internet, he decided to create this website in order to help everyone find the best VPN. He's got a Business School background and now is 100% dedicated to keeping his website alive.