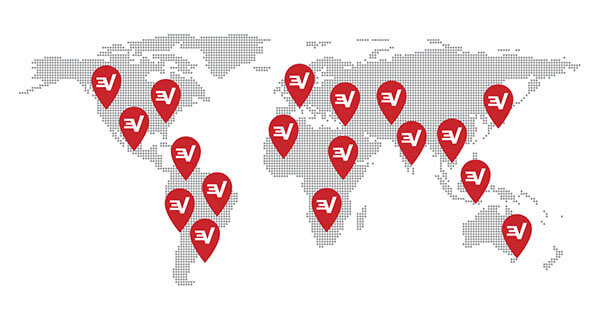 It is one of the top VPN providers with a list of great features. It even works with Tor to ensure maximum privacy. When it comes to geographical diversity, ExpressVPN is one of the market leaders with 3,000+ servers. The server's network spreads across 94 countries, but we are here to tell you in which countries ExpressVPN operates. So let's find out!

Does ExpressVPN Cover the Entire World?
Yes, it does. It is one of the few VPN providers in the world that works almost anyplace. Poland, Germany, Netherlands, Switzerland, UK, and France are among European countries in which ExpressVPN works properly.
Also, those are the countries in which ExpressVPN has the fastest connection.
It also runs smoothly in all other European countries, from Spain to Russia, including Belarus, where the government banned VPNs.
The servers' network is well-placed, so you can always connect to the foreign server if there isn't a server in your current country of residence. Using a VPN solution will allow you to stay anonymous and unlock access to geo-restricted platforms, such as streaming services.
ExpressVPN has done an excellent job of providing its services to the users in Canada, the USA, Australia, Brazil, and Peru. Except for isolated islands in the ocean, it is safe to conclude that ExpressVPN works pretty decently at all locations.
Some countries such as Oman, Uganda, and Venezuela tried to block the use of a VPN. However, ExpressVPN still works without issues there. The same goes for China. Some of the providers don't run there anymore, but ExpressVPN still does.
Torrenting fans from the USA, Mexico, Japan, Italy, Sweden, and many more countries will be satisfied with its service. It keeps you protected and hides your data from the third side.
So, you won't have to fear any punishment from organizations or laws such as DMCA.
If we've got your attention, you can find more information about ExpressVPN in our full test here.
Find out more about ExpressVPN by clicking here >
Overcomes Internet Censorship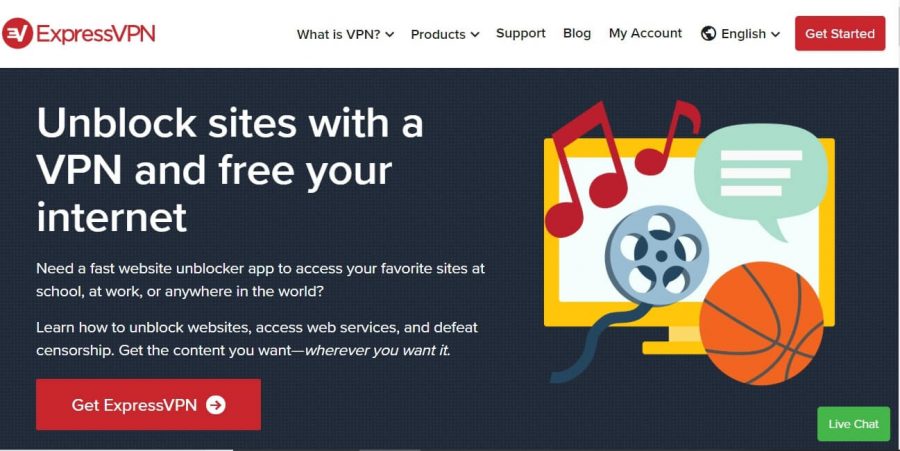 Because of the servers in Hong Kong, you can fight internet censorship in some Asian countries such as China. It works pretty well in Russia too, despite the Russian government's efforts to avoid the use of such service.
There are no servers in the country, but you can always connect to any of the foreigners' servers, surf anonymously, and have access to all websites.
The United Arab Emirates is also on the list of countries with strict internet policies. ExpressVPN operates excellently there. For example, normally, peoples in the UAE cannot use services like FaceTime or Skype.
However, using a VPN will help!
If you still worry that you might experience issues using banned apps in these countries, you can always test it. Thanks to its 30-day money-back guarantee, it's one of the best free VPNs for iPhone, so it is definitely worth trying.
Finally, you should know that there are countries with restricted access to some of the most popular dating apps such as Tinder. Grindr, the LGBT population popular platform is on the list of blocked apps in countries such as Iran and Turkey.
For people living there, ExpressVPN's stable connection ensures their online freedom, which is always good news.
Virtual Server Locations
One of the features of ExpressVPN is the virtual server location. You can connect from almost anywhere in the world and choose the preferred IP address location, even if the server isn't physically in that country.
Thanks to virtual servers you can set your IP address to appear from Vietnam, Pakistan, Venezuela, Peru, Pakistan, and many other countries. It offers so many innovative and useful features for users all around the globe that you should try it out.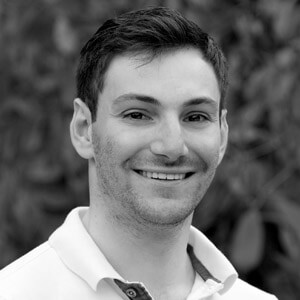 Flo is the founder of the-bestvpn.com. Really concerned about security on internet, he decided to create this website in order to help everyone find the best VPN. He's got a Business School background and now is 100% dedicated to keeping his website alive.