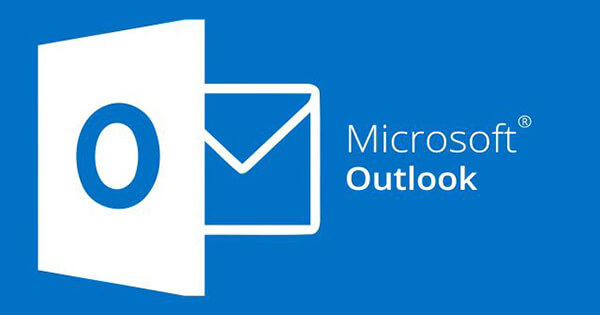 A common problem that may arise when using a Virtual Private Network is that the software can hinder normal operations of PC programs such as the Office 365 suite. Fortunately, there are several workarounds to avoid errors when using Outlook with a VPN. Read on—we'll give you tips to help you get ahead.
Why Outlook Won't Connect When VPN Is Enabled?
A Virtual Private Network client is one of the safest and most efficient ways to access the internet privately and remotely.
That being said, some clients might interfere with internet connectivity, which in turn can block computer programs. This is especially common if you are a Windows user.
If you receive an error message when accessing Outlook with your VPN enabled, try restarting your email client or/and your internet connection. If this does not resolve the problem, try the advanced techniques we recommend below.
Tips for Avoiding Errors on Outlook With a VPN
Depending on the cause of the disconnection, you can try several solutions to get your Windows mail client and other Office 365 programs to work when using a Virtual Private Network.
Here are some of our top recommendations:
Check the VPN configuration settings
Sometimes, the default settings of the VPN could be configured in a way that prevents internet connectivity. In effect, this keeps applications on your computer, for example, your Microsoft email client, from accessing the web.
As such, you want to check your VPN settings to ensure the application is not blocking the connection to untrusted servers. If it is, simply uncheck that particular setting. Or you could also try to change the protocol you are using.
Then, try to access the Outlook application again with the VPN connected.
Enable VPN to work in Windows firewall
A firewall is a piece of software installed in a network security system that prevents unauthorized access to a private network that is connected to the internet.
Microsoft Windows has its own firewall that filters and blocks suspicious programs coming from the internet.
Although Virtual Private Network applications are generally safe to use, the Windows firewall might flag the VPN as an unauthorized app. This might then block all internet connectivity and therefore prevent Outlook from working.
To resolve this, you'd need to add your VPN to the list of programs that can communicate through the firewall. Here's what you need to do:
Select the Start button on your computer or type firewall on the Windows search tab.
Select the option Allow an app through the Windows firewall.
Check the box that is alongside the application name i.e. the VPN.
This will allow the VPN to communicate through the network, which in turn enables unhindered access to Outlook and other Microsoft 365 programs.
Clear your Windows DNS cache
Operating systems such as Windows store cache files known as Domain Name System (DNS) cache. The cache software subsequently stores information such as your search history and IP addresses.
Outdated DNS caches can lead to problems with internet connectivity, which in turn, prevents access to internet-dependent programs such as Outlook.
To avoid DNS-related technical errors, try clearing the cache. Follow these steps to clear your Windows DNS cache:
Press the R and Windows keys simultaneously to open the command prompt search bar
Type this on the search bar: ipconfig/flushdns and press enter
Check for the message "Successfully flushed the DNS Resolver Cache," to ensure that the command has cleared your DNS cache
Allow split tunneling on the VPN connection
Split tunneling is a type of configuration that allows some, instead of all, internet traffic to be directed through the VPN servers and the rest to go through the normal ISP server. This can go a long way in eliminating network jams that can slow down internet connectivity.
In particular, enabling split tunneling means that when you connect to the internet, the network traffic for some programs can bypass the VPN servers. This may prevent those annoying errors that come up when using privacy apps with Outlook.
To configure split tunneling:
Launch the Control Panel on your computer.
Select Network and Internet.
Select Network and Sharing Centre.
Choose Change adapter settings on the left-hand menu.
Right-click the VPN connection and then choose Properties.
Click on the Networking tab.
Choose Internet Protocol Version 4.
Click Properties and then Advanced.
If the Use default gateway on remote network box is checked, uncheck it and click OK.
Connect to your VPN and try accessing Outlook again. If you still encounter an error, go back and check the box you had unchecked above. Note that you can also do it directly on some VPN apps, such as ExpressVPN (see screenshot below)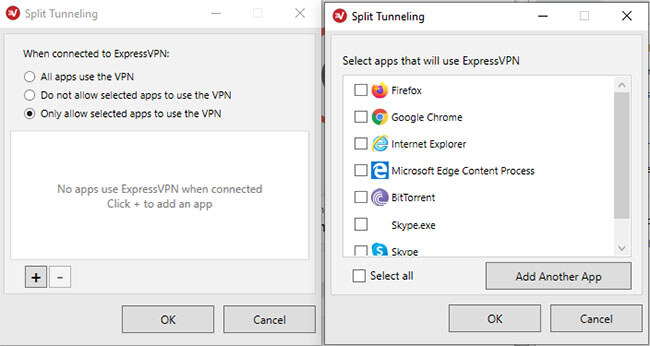 If Nothing Works… Change Your VPN!
Some VPN clients do not work very well with the Office Cloud suite. If you are encountering errors with your current client, consider switching to one with a reputation for being compatible with Office 365 applications.
Don't worry, if you need help to set up your VPN, we'll guide you through it.
For now, some premium providers worth checking out are:
ExpressVPN

ExpressVPN is a top choice among Microsoft Office users, and for good reason. This client prioritizes online privacy and safety with its 256-bit AES military-grade encryption.
Additionally, it has a strict no-logs policy ensuring that your personal data is not stored on the VPN or your ISP's servers for others to access.
What's more, it is the fastest client we have tested, making it ideal for accessing Office Cloud programs remotely. In particular, it boasts 3,000+ ultra-fast servers worldwide as well as unlimited bandwidth.
Also, it is compatible with all major platforms including Android, Windows, iOS, Linux, and others.
Right now, you can try ExpressVPN risk-free thanks to its no-questions-asked money-back-guarantee. You'll also qualify for a whopping 49% discount plus three months free when you sign up for the yearly plan.
CyberGhost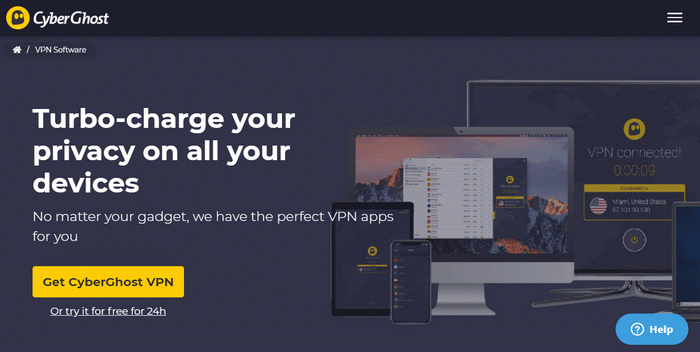 CyberGhost is among our top picks when it comes to compatibility with Microsoft Outlook. It checks all the boxes as far as protecting your online privacy and security is concerned.
For starters, it comes with the standard security features of a high-end VPN client. These include military-grade encryption, an automatic kill switch, DNS leak protection, and a no-logs policy.
Additionally, it is also compatible with Windows allowing seamless access to essential PC programs that let you work remotely.
Best of all, CyberGhost offers a generous 45-day money-back guarantee, allowing you to try these premium services completely risk-free.
NordVPN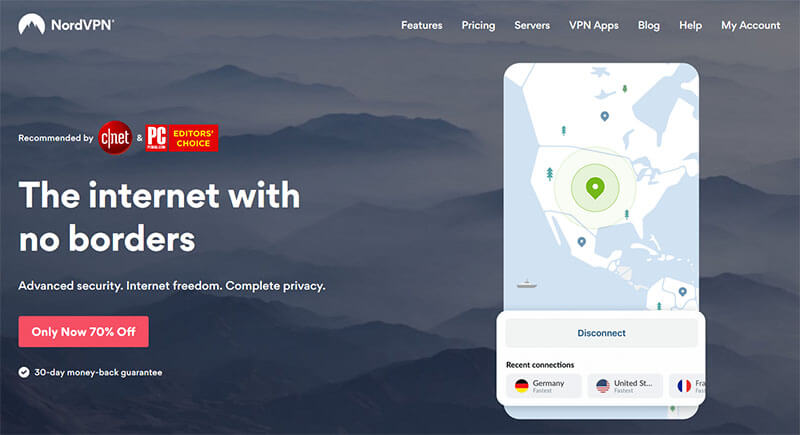 Last but not least on our list of the best VPNs to use with Microsoft Office is NordVPN. The application is super-easy-to-use and boasts incredibly fast speeds and unlimited bandwidth.
What's more, this provider has 5,000+ private servers globally, allowing you to work remotely from anywhere in the world. It comes with all the security features we have come to expect from a top-notch provider.
Additionally, from our tests, NordVPN works seamlessly with Outlook. So you can be sure you won't face any error message when trying to send or get an email.
Just like our other top choices, this client offers a no-quibbles 30-day money-back guarantee, so you can test how it works with no risks at all.
Quentin is the co-founder of the-bestvpn.com. With several experiences as a System and Network Engineer, he is very knowledgeable when it comes to VPN, cybersecurity and the risks of using the Internet nowadays.