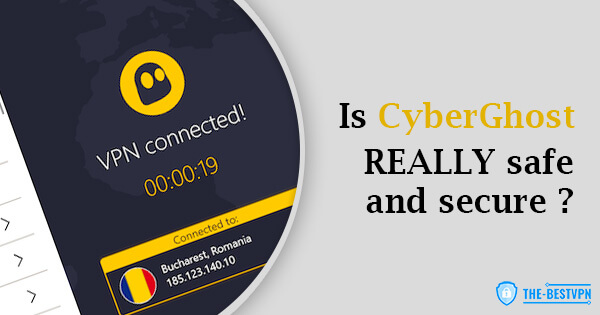 A VPN's efficiency solely relies on the features and privacy policies that it comes programmed with. But what about CyberGhost? This has raised a few questions about how trustworthy and reliable this VPN is, which has led to some interesting Reddit threads. Is CyberGhost safe? The answer lies in the setup and safety features offered, so let's dive into those below.
Security: What Are the Security Tools in Apps?
This VPN offers a larger server network than many of its competition, with over 6,800 servers allocated in around 90 different countries. This is amazing, but it is only worth mentioning if CyberGhost does its job, and this VPN certainly does.
It uses the following features as a way to make sure to keep your data safe and secure.
Kill Switch
It is dangerous for your information if your VPN loses connection without a kill switch. A kill switch severs the connection to the internet entirely when this happens. If this is not done, your information may leak as you will return to a standard connection when that connection is lost.
The CyberGhost developers understood this and added an automatic kill switch to their product so that you could feel safe no matter how stable your connection is. This allows the connection to be severed once the VPN loses connection.
You don't have to configure anything, the Kill Switch will always be activated.
DNS & Leak Protection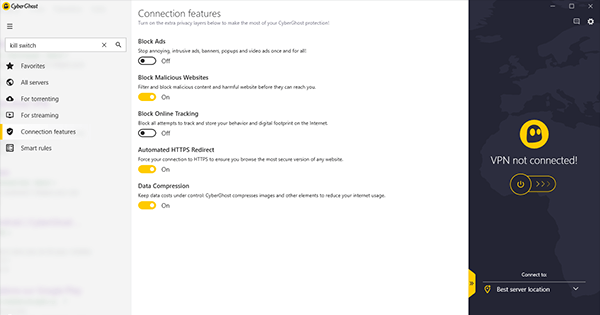 Ensuring that your information is safe can save you from a potential scam, and one of the best ways to do that is to have DNS and leak protection. CyberGhost is outfitted with both.
Though some tests have shown minor leaks, on the whole, there are no significant leaks that give up important information.
Get More Info About CyberGhost's Leak Protection now >
Encryption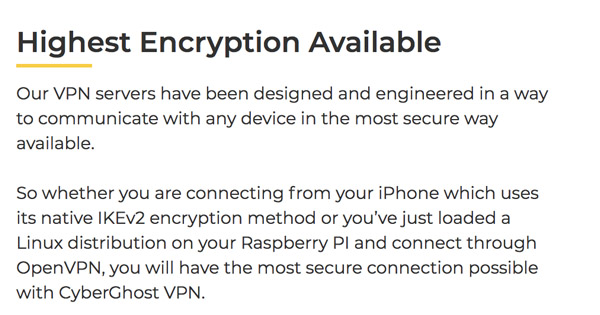 The level of encryption that you get with CyberGhost is very high, which is good news if you're looking to stay safe. Data protection is achieved by including 256-bit AES encryption.
Along with this encryption, there are also several protocols available to make sure your information remains safe. This includes OpenVPN and WireGuard (but only on Linux and Android), as well as IKEv2.
There are also Layer 2 tunnel protocols.
Malware Blocker
Several websites and apps contain harmful viruses and files. Fortunately, CyberGhost is designed with a malware blocker. This blocker checks the site against a database of ones that could lead to potential danger, which will make it safe to use.
This will ensure that third party advertisements and links as well untrustworthy sites will not be able to drop viruses and other files that will be able to scam you of your information.
Tor Browser
CyberGhost is compatible with Tor browsers. This is a further level of protection as it makes your web traffic anonymous. With the ability to attach yourself to a Tor browser, you may see that the speed drops a bit, but the browser has such a level of anonymity that most users will overlook that small issue.
Auto HTTPS Redirect
This feature is designed to push the connection to the most trustworthy and secure version of the sites the user is attempting to visit. This will reduce the chance drastically of ending up being one that is laden with phishing scams or simply is unsafe.
CyberGhost Privacy Policy: The Most Important Security Criterion
One of the biggest questions asked about VPNs on Reddit is about the privacy policy and logging of CyberGhost. The good news is that their privacy policy is pretty clear and protective.
Romania, their base, is outside the jurisdiction of the 5 Eyes alliance.
Though that would not make a bit of difference because CyberGhost is exceptionally transparent and does not log any information whatsoever. Their privacy policy is enhanced by the ability to choose an optional NoSpy Server package.
The servers were built and maintained in the Romanian headquarters. These servers offer uplinks that are dedicated, hardware that is of premium quality, and more bandwidth, which elevates the speed capability.
External Audit: Is CyberGhost Safe?
An external audit can help the users of a VPN understand how safe their information and data are. Unfortunately, CyberGhost has not submitted it to one.
This may be because they don't log any information?! However, many other no-log VPNs have begun to allow third-party auditors to test their systems.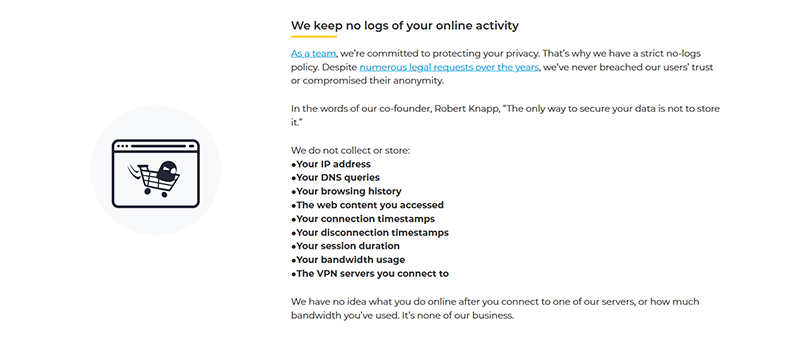 It may be a good idea for CyberGhost to submit their product to one of these.
It could be the thing that gives a bit more confidence and credence to the lofty claims of the company. Though you can get this from looking at reviews on places like Quora and Reddit, having a professional go through and search out any potential flaws can be a good tool and marketing scheme for CyberGhost.
Finally, we wanted to tell you that we do not love the fact that their parent company, Kape Technologies PLC, is based in the Isle of Man. But all in all, we aren't too worried about that.
Conclusion: CyberGhost Can Be Trusted
Safe and secure are two words every user wants to hear when they are reading up on a VPN. With CyberGhost, these are just two of the words you may hear. Along with those words, trustworthy and reliable also come to mind.
The features like DNS and leak protection, coupled with the protocols and attention to all the details that will help your information and data stay safe, makes this one of the best VPNs available today.
But even with all of those fantastic features, if a VPN has a poor privacy policy, it is not worth looking at. It is a good thing that CyberGhost offers a REALLY transparent privacy policy.
The fact they do not log any information and offer multiple secured servers allows for superior protection of all your personal information, and that is why CyberGhost is definitely a safe choice for anyone looking for a VPN.
Plus, you can use it to access US TV Channels from anywhere in the world, anytime! If you want even more information about CyberGhost, we advise you to click on the following button.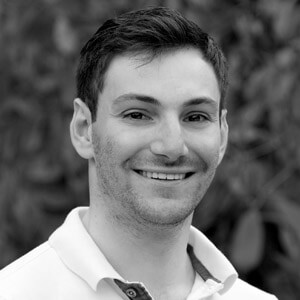 Flo is the founder of the-bestvpn.com. Really concerned about security on internet, he decided to create this website in order to help everyone find the best VPN. He's got a Business School background and now is 100% dedicated to keeping his website alive.