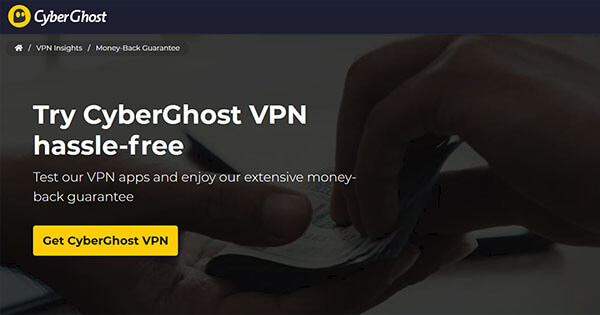 You have heard Netflix is a popular entertainment platform with a variety of TV series and movies. But, you aren't able to access the website due to geo-restrictions and blocks. It is not uncommon for certain websites and social networks, as well as YouTube content to be unavailable in specific countries. This is where using a VPN can be of great help. One of our favorites is CyberGhost as one of the most successful providers in terms of uptime, privacy, security, and customer support. But does the CyberGhost money-back guarantee work? Let's get find out!
Does the Money-Back Guarantee Really Work?
Absolutely! As the company proclaims, you are able to ask for a full refund as long as it is within the time frame of 45 days since you registered for their service.
Believe it or not, the process is not nearly as complicated as you would expect it to be. And because you can use it for 45 days and get your money back, you may even see it as a free(ish) VPN.
Here's how to get your money back from CyberGhost:
The first step in getting your money back is to log in to your account from their official website.
Once you have done that, find the "My Subscriptions" service and proceed to cancel your monthly subscription.
Much like with any other VPN provider, the algorithm will ask you to confirm your decision.
When that is done, you will receive an email notification that your "auto-renewal has been canceled".
Move forward by clicking the live chat at the customer support and filling in the required info, including your email.
The provider is likely to be very communicative and open to hearing your request. They may not even ask you for a reason and simply tell you that within the next 5, you will be refunded.
Once you have received a confirmation email about the money-back guarantee being fulfilled, you are done!
NOTE: CyberGhost only offers a 14-day money-back guarantee on the 1-month plan. The 45-day money-back guarantee only applies to the 6 and 12-month plans (or 2/3 years depending on the actual offer).
What is a VPN in the First Place?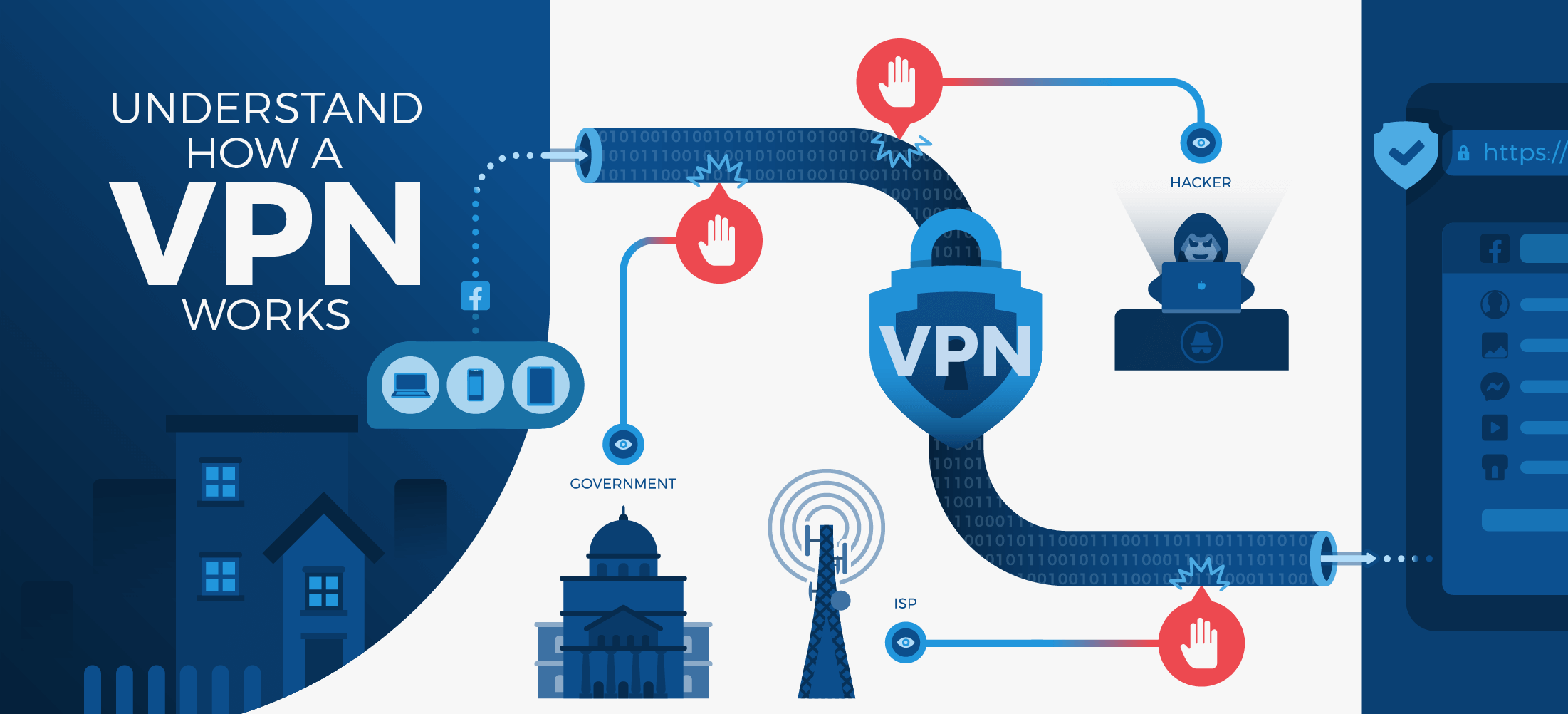 If you are new to using VPNs, we would like to explain a couple of things related to Virtual Private Networks. Millions of people across the globe enjoy using a VPN for the same reasons – security, safety, and encryption of their information.
What this means is that, while you are registered to a server from your provider, your browsing data, activities, as well as your connection logs will not be monitored. Not only that, but the websites that are usually restricted in your region will become available.
How so? Well, because it will appear as if you are in another location. By selecting a server in a country that has access to the site you want to visit, it will look like you are in one place when you are actually in another.
Discover all the info about the provider >
CyberGhost is among the most popular VPN options because, for most of its business history, it has allowed both free and paid subscriptions. Today, they only allow paid subscriptions but considering that you get a number of features, it is worth the money.
And the fact that it offers a 45-day money-back guarantee is another plus for this provider.
What this provider will ensure is hidden IP address, military-grade encryption, streaming on blocked sites, shielding your browsing and connectivity history, and much more.
If you want to get more information, you can check our full review of CyberGhost here.
Advantages of CyberGhost VPN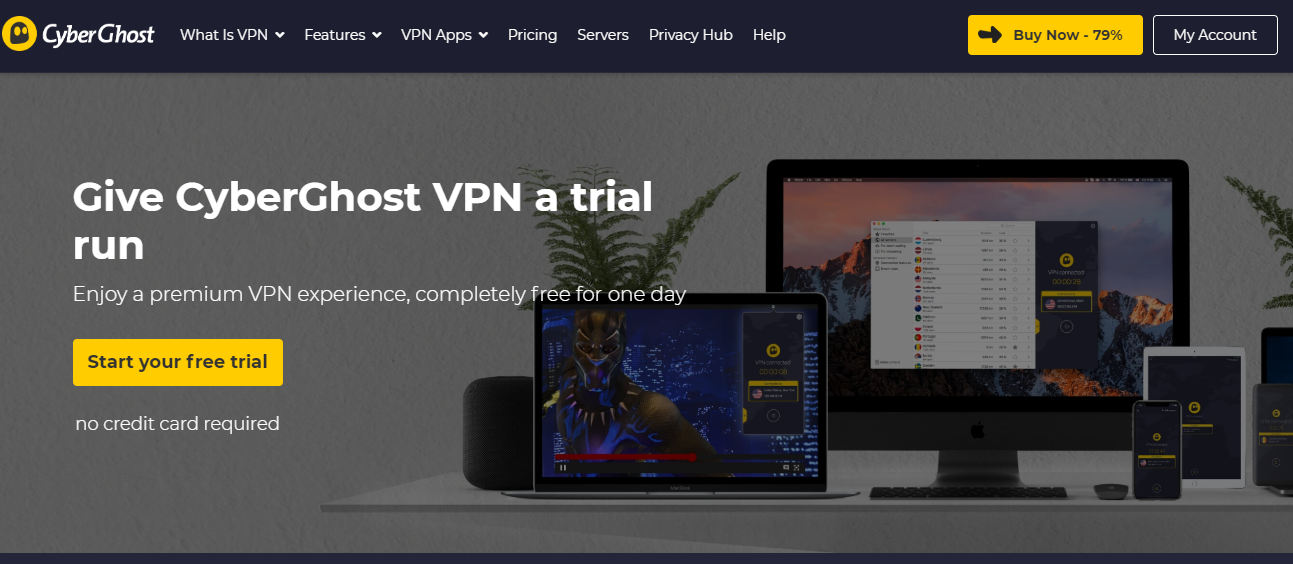 Apart from the fact that their customer service is extremely reliable, we love the 99.95% uptime as well as the fact that they have over 7,000 servers across the globe. Additionally, by subscribing through one account, you will be able to protect 7 different devices simultaneously.
Lastly, it has one of the best VPN for Mac according to our experts, which can be a make-or-break feature for many Apple users. You can rest assured that your iOS devices will be safe and sound with this VPN.
Conclusion
It is safe to say that every plan of CyberGhost is worth every dollar. If you are not satisfied, their refund policy is efficient and will make sure that you get back what you have spent.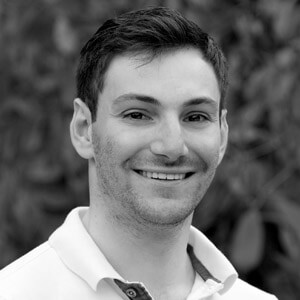 Flo is the founder of the-bestvpn.com. Really concerned about security on internet, he decided to create this website in order to help everyone find the best VPN. He's got a Business School background and now is 100% dedicated to keeping his website alive.