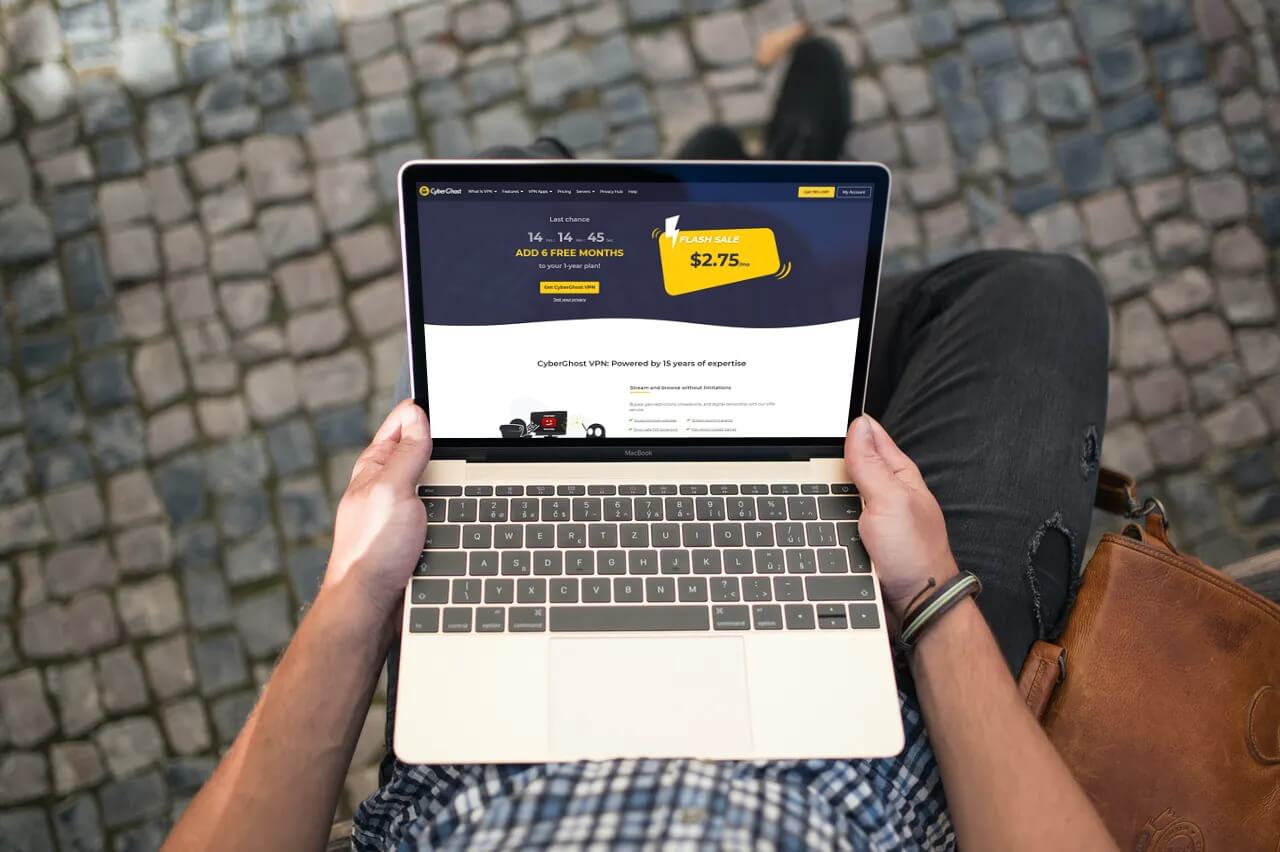 With so many VPNs available today, it can be tough to make the right choice. And if you're not careful, you may end up with a provider that won't serve you well. To avoid that, we recommend software that offers excellent service. But we don't want you to just follow us blindly. So, we provide detailed explanations on why you should choose CyberGhost.
This software enables you to stay ahead while streaming. With over 6,300 servers spread across 90 countries, it provides you with unlimited bandwidth and fast speeds. Keep reading to find out more about the reasons this VPN is a top choice.
Why CyberGhost Is The Main Deal?
Assessing several VPNs to get the best service does not stop on how secure or private they are. It matters just as much how versatile and user-friendly their services are. To answer the question "why should I choose CyberGhost?", we provide three top reasons:
Pocket-friendly Subscription Plans

If you are searching for a top-notch VPN service at pocket-friendly prices, you've found the right one. Even while offering excellent services, the subscription plans on this software are quite affordable.
For your sake, pricing is less rigid than other VPNs and discounted accordingly.
You can pay per month at the rate of $12.99. But if you decide to pay for 18 months at once, the rate drops drastically to about $2.75 per month.
The third package is a payment plan for six months. When you calculate it, that's only $7.99 per month. Cool, yeah? That's what we think too.
But that's not all.
CyberGhost gives you a 45-day money-back guarantee if you get a 6-month or 18-month plan, with no conditions. As for the monthly plan, you get 14 days, which is more than fair if you ask us.
Don't forget that there are a plethora of payment methods, as well. Bitcoin, credit cards, and PayPal are all here!
Multiple Simultaneous Connections

Are you the type of person who has more than one device and loves to have them connected all at once? We have good news! This application is so solidly built that it can sustain up to 7 connections at once without any hassle.
Furthermore, this software works swiftly with all the top operating systems (OS) in the market. This includes iOS, Android, Windows, macOS, and other available ones.
What this means is that all your devices can be protected without having to worry about removing one for the other. And if you don't have up to 7 devices, then you could share with a friend and split the bill.
Awesome, right?
Best Software for your P2P Torrenting Experience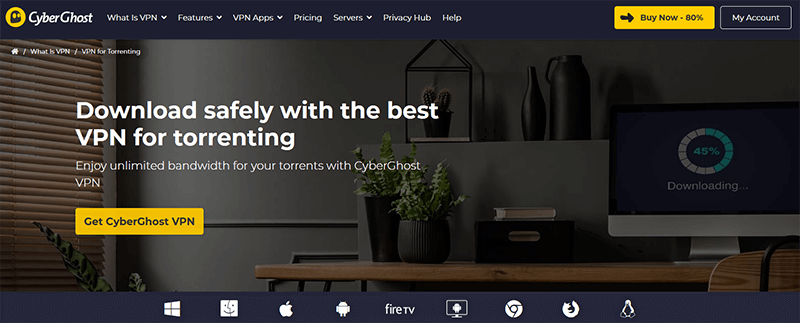 Another reason you should choose CyberGhost is its torrenting support. Dedicated to fully optimizing the user's experience, this software offers you the option to torrent securely.
Are you hoping to keep your torrenting anonymous? Then it has got you! While this is not to aid illegal torrenting, it helps you to gain access and download any file of your choice.
It is no surprise to find it as one of the best VPNs for torrenting.
All you need to do is to start by using the torrenting option. It contains a long list of servers from which you can choose which one to connect with. Then, launch your torrent client and enjoy speedy downloads.
Start torrenting with CyberGhost >
Final Thoughts
Streaming on your favorite platforms such as Netflix should not be at the risk of your privacy and security. This software unblocks geo-restrictions and does not collect or share your personal info.
More importantly, it places you – the user – first, in terms of services and payment. Choose CyberGhost today and enjoy all of its sweet benefits!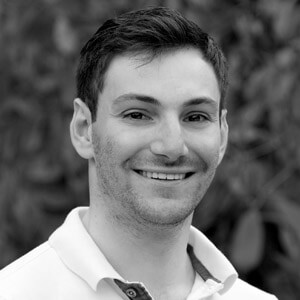 Flo is the founder of the-bestvpn.com. Really concerned about security on internet, he decided to create this website in order to help everyone find the best VPN. He's got a Business School background and now is 100% dedicated to keeping his website alive.