The Google Play Store is a well-known app store for Android smartphones and tablets. Millions, if not billions of users use it on a daily basis, but each country has its own version of it. If you want to access the American version of the site, for instance, you can go for two solutions – move to that country or use a VPN. Our guide below will focus on the second option, which is much easier and cheaper to do.
How to Change My Country on the Google Play Store?
First of all, to be able to change a country on Google Play, this service must detect an IP address from the new country. Let's say you're located in the USA. You want to change the country to the UK. If Google Play doesn't detect that you're accessing it from the UK, you can't do it.
If you don't plan to move to the UK, your best bet is to use a VPN to change your IP. You need a good VPN for Android, which we'll recommend in just a second. For now, let's see how to change your country on this service, and then, we'll talk more about recommended VPNs and consequences of doing so:
Subscribe to a provider of your choice. We recommend ExpressVPN.
Download and install the app.
Open the app, sign in, and tap on the country underneath the connection button.
Now, the server list is opened. In the server list, choose the server in the country you want to use as your new location.
Use the connection button to connect to the server.
You now have a new IP, which will make Google Play see you as if you were from another country.
That's not all. You just got a new IP. Let's see how to officially change your country on the store:
Open the Google Play Store app.
Tap on the three horizontal lines in the upper-left corner.
Choose Account.
Find Country and Profiles.
Choose the country underneath the one you're in.
Add a valid credit card or PayPal.
Consequences of Changing Your Country On Google Play
Pay close attention to this section of the guide.
When you change the country on the Google Play Store, you'll have to be aware of these two things:
You can't use your current payment method(s) or Play Balance.
You can't change your country again for 365 days.
Therefore, we recommend using this method if you're sure that you're going to use the version of the Play Store that you're trying to access in the long run. Also, a credit/debit card you register MUST be from the country you're trying to access the store/site from.
The Best VPN to Change Your Country on Google Play Store
To change a country successfully on this app store, you need a VPN that isn't going to be detected by the service. Many VPNs are on the market, yet not many of them let you do a "sneaky" thing like this one.
As an example, we can use Amazon Prime Video, which not many providers can unblock – including the top ones!
ExpressVPN
Our recommendation for this case is ExpressVPN, which is our go-to option in many cases. This provider is known for its humongous speeds and minimum speed reduction when connected to a VPN server.
The provider has 3,000+ servers in 94 countries, which allows you to swiftly bypass geo-restricitons. The Google Play will have a hard time detecting you when using it, and so will hackers, ISPs, and the government, giving you anonymous web browsing.
Security-wise, you can expect military-grade encryption, coupled with IP and DNS leak protection. The addition of split tunneling is a welcome one, allowing you to use your fake and native IP simultaneously, for different purposes.
Those who love streaming can also enjoy Netflix with the provider, or play games on distant gaming servers via mobile phone. ExpressVPN gives you unlimited bandwidth and offers a pretty intuitive Android app.
As an icing on the cake, you get 5 simultaneous connections and 24/7 support. To make things even better, there's a 49% discount and 3 months free for an annual plan. This makes it extremely affordable and well worth the price.
Change Your Country on Google Play With ExpressVPN >
Other Providers We Recommend
For this purpose, we can also recommend CyberGhost, which offers the largest server network on the market. This provider isn't better than ExpressVPN but you can expect fast speeds, stable connections, and the ability to unblock sites.
It boasts 7,000+ servers in 90+ countries, making it easy to change servers as you go. With a no-logging policy and rock-solid security, this is another great, and most importantly – affordable provider.
You can read our in-depth review of CyberGhost on our site.
Do We Recommend Free VPNs for This Purpose?
In our tests, free VPNs indeed worked for changing a country on Google Play. Then, why should you waste money on paid providers?
Well, there are a few reasons for that. Free VPNs, in general, aren't champions when it comes to unblocking websites. One may work for Google Play but the same VPN won't unblock Netflix, Hulu, or HBO GO. Streaming, therefore, will be impossible for you.
The speeds offered by a free provider are lackluster. Even if the provider unblocks a streaming site, it doesn't mean you'll enjoy it. With slow speeds, buffering and stuttering is inevitable, which will ruin your streaming experience in a blink of an eye.
Not to mention that many of them don't support torrenting, have small server networks, and store logs.
The worst part is that they sell your personal info to third parties, which is how they usually earn money. Another way they earn something is through ads, and we'll agree that we all hate them, especially annoying pop-ups.
And no – we don't recommend free VPNs even if it is just to change the country of the Google Play Store!
Summary
Free VPNs won't do you any favors, so our suggestion is to forget about them altogether. If unblocking Google Play successfully is what you want, and you care about security, a paid provider such as ExpressVPN will suffice.
With a huge discount in place, going for the free providers is pointless. And in addition, you will have a 30-day money-back guarantee if you really want ExpressVPN to remain free.
FAQ
⛔️ Why can't I change my country on Google Play?
You can only change your Google Play Store country once a year. So if you've done it already this year, this can be the reason. Also, make sure to use a reliable VPN like ExpressVPN… and not a completely free VPN.
? How to download apps not available in my country?
You simply have to start your VPN and connect to a server located in a country where the app you want to download is available. ExpressVPN is the best option as the provider covers more than 94 countries around the world.
⚠️ Can I use a free VPN to change location on Google Play?
Unfortunately no. They are all detected when you use one. Thus, you will not be able to download applications normally unavailable on the Google Play Store. To pay nothing and have a quality VPN, take advantage of the 30-day free trial offered by ExpressVPN.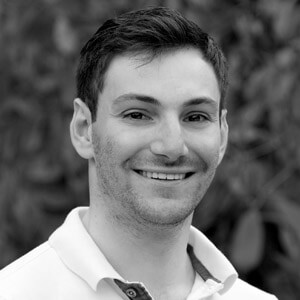 Flo is the founder of the-bestvpn.com. Really concerned about security on internet, he decided to create this website in order to help everyone find the best VPN. He's got a Business School background and now is 100% dedicated to keeping his website alive.