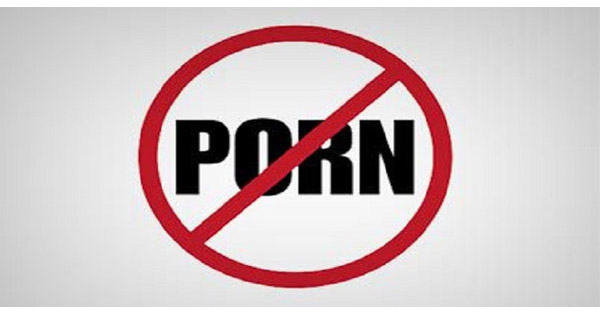 Following an announcement from the UK government, the controversial porn block started on the 15th of July 2019. Due to the ban, everyone below 18 years has no access to sites like Pornhub, XNXX, Xhamsters, Xvideos, and Youporn. Also, this ban means that everyone above 18 years of age will have to register their identity in order to get a pass to access porn sites.
However, while the UK government designed this policy with good intentions, it actually has a lot of damaging consequences.
In order to avoid the risks that come with this intrusive and possibly dangerous scheme, tech gurus have come up with a super-effective solution – a VPN. With a VPN, UK residents can learn how to continue watching porn without needing to expose their identities.
What's in this article? Understand in 30s!
1. The UK government banned a lot of porn platforms, which means that you can't access them while being in the UK.
2. But, with a VPN, you can connect to other servers in the world, and bypass the prohibition. You will get a new IP address linked with the location you want and will be able to watch all the content you want.
3. If you want to do this safely, know that not all providers are great. We recommend you the best VPN providers in this article.
How Does the UK Porn Ban Work?
Upon the ban's implementation, all for-profit pornographic websites in the UK will need to adopt an age verification system.
To ensure the policy is taken seriously, the BBFC has promised to block any website that fails to comply. In addition, the payment services of erring websites could be withdrawn.
With the porn block in effect, every user will need to provide identification documents, like passports or credit cards. They could also prove their identity with their mobile phones.
Moreover, people above 18 years of age will also need to purchase a porn pass, which will come with a code that can be inputted in pornographic websites.
How Will I Have to Prove My Age?
Rather than using a general approach, the UK government is allowing the pornographic industry to manufacture their own systems for age verification.
Once the criteria have been met by its system, the porn site will be given a green 'AV' symbol. Some of the systems we know about at the moment include:
AgeID
AgeID was created by Mindgeek, which is the company behind some of the biggest pornographic websites in the industry. With AgeID, the user will need to verify his or her email address and then select a method for age verification from a host of third-party providers like credit cards, SMS, driving license, or passports.
Like we mentioned earlier, only people above 18 years will be able to purchase a 'porn pass', which is also referred to as PortesCard.
If you want to buy the pass for only a single device, you will only pay £4.99. However, if you want to purchase the pass for multiple devices, then you will need to pay £8.99.
Once you have paid and your payment has been verified, you will be given the pass, which you need to activate within 24 hours. Upon the activation, you will be able to lift the block.

AgeChecked
The next age verification system is AgeChecked, which verifies the identity of a user via a credit card, a driving license, or an app. Upon verifying that a user is above 18, the system will provide the user with a username and password.
It's those details that will be used to unblock the ban and log into many porn websites. However, it is currently uncertain if these will be sites that utilize the system only or if it will apply to every pornographic website.
AgePass
In a way to avoid the use of usernames and passwords, AgePass utilizes a private blockchain, manufacturing many encoded symbols to represent the user on a number of websites.
However, users will still need to verify their age via a driving license number, a mobile phone number, debit and credit card details, or through an application.
While this system also has the option of getting a physical card, like AgeID, it is more expensive at £10 compared to AgeID's £4.99 or £8.99.
1Account
Another age-verification system in order to unblock blocked porn sites in the UK we will be talking about is 1Account.
This system will verify the identity of a user with their mobile phone number, driving license, debit card, or credit card. The way it works is pretty much the same as the systems we have talked about.
Yoti
The way Yoti works is quite different. While it also uses an app to verify the age of a user, it uses a face recognition mechanism as well.
The system will tell if a user is up to 18 or not via the camera on a computer, phone, or tablet. Obviously, the images captured will then be instantly deleted.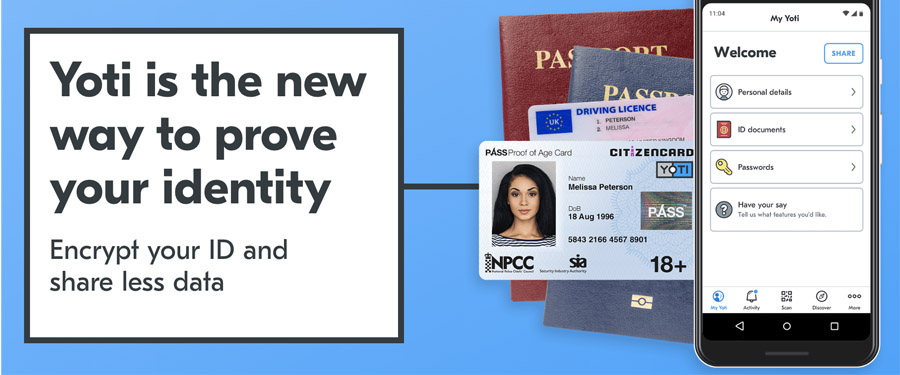 Is My Data Safe?
Since the introduction of the porn ban, the big question on the lips of residents is "Is my data safe?". Of course, age verification companies continue to claim that the information of users will be safe in their hands.
However, there were reports that billions of records were compromised in the first half of last year alone.
People seeking to be anonymous online will then jump on VPNs which have many advantages. We will look into this later in this article.
While there're some steps you can take to guarantee your safety online, it comes down to the company's reliability eventually.
Regardless of the promises made by these companies, a potential major breach is still a concern and this scheme is risky. In fact, porn preferences of popular people and politicians might end up in the hands of media.
According to AgeID, "when a user registers an AgeID account using an email address and password, both are protected by a salted one-way hash." Simply put, this means that the company doesn't know the date of birth or identity of the people who register accounts with them.
But, there have been reports that while the company's current policy states that data collected is protected, there is an old version of the privacy policy that says that the firm could gather names, date of birth, browsing data, and addresses of its users.
As a result of this, the best thing to do is to learn how to find a way to bypass the block totally.

Will Every Porn Site be Affected?
No, not every pornographic site will be affected. In fact, the block is actually for for-profit websites and not for free ones.
Also, there is an exception for sites where less than 33 percent of its content is porn.
Therefore, social media websites won't be affected by the ban either. With this exception, platforms like Reddit and Twitter are in the clear. It's worth noting that Reddit and Twitter have a loose approach to nudity though.
Yet, if you plan on watching porn on Pornhub, Youporn, XNXX, Xvideos, or Xhamsters, you'll be faced with the block and will have to find a way to bypass it and access your favorite websites in the UK.

How Can I Get Around the Block?
While nearly all pornographic sites in the United Kingdom are blocked, we are delighted to inform you that you can actually access those blocked websites by using a Virtual Private Network, popularly called a VPN.
A Virtual Private Network creates an encrypted channel between your browsing device and a VPN server operated by the company. When your data traffic travels through this channel, nobody will be able to see where the traffic is moving from.
Even your internet service provider won't see anything as well.
Thus, if you attempt to access a pornographic site in the United Kingdom with a VPN, your ISP won't know that the connection is coming from a device in the United Kingdom, and therefore won't block you.
Fortunately, there're many good VPN providers in the market, with most of them promising to bypass the UK porn block.
For the best VPN service, we recommend you to find a paid VPN. With a paid VPN, you can learn how to stream all the restricted content to your heart's content. Additionally, they won't need to hand over any sensitive data.
A paid VPN will also offer many servers to connect to in order to run away from the UK's porn block. Connect to a server in Germany, in the US, in Australia, in the Netherlands, or anywhere else, and you'll be free to access any of the blocked pornographic websites.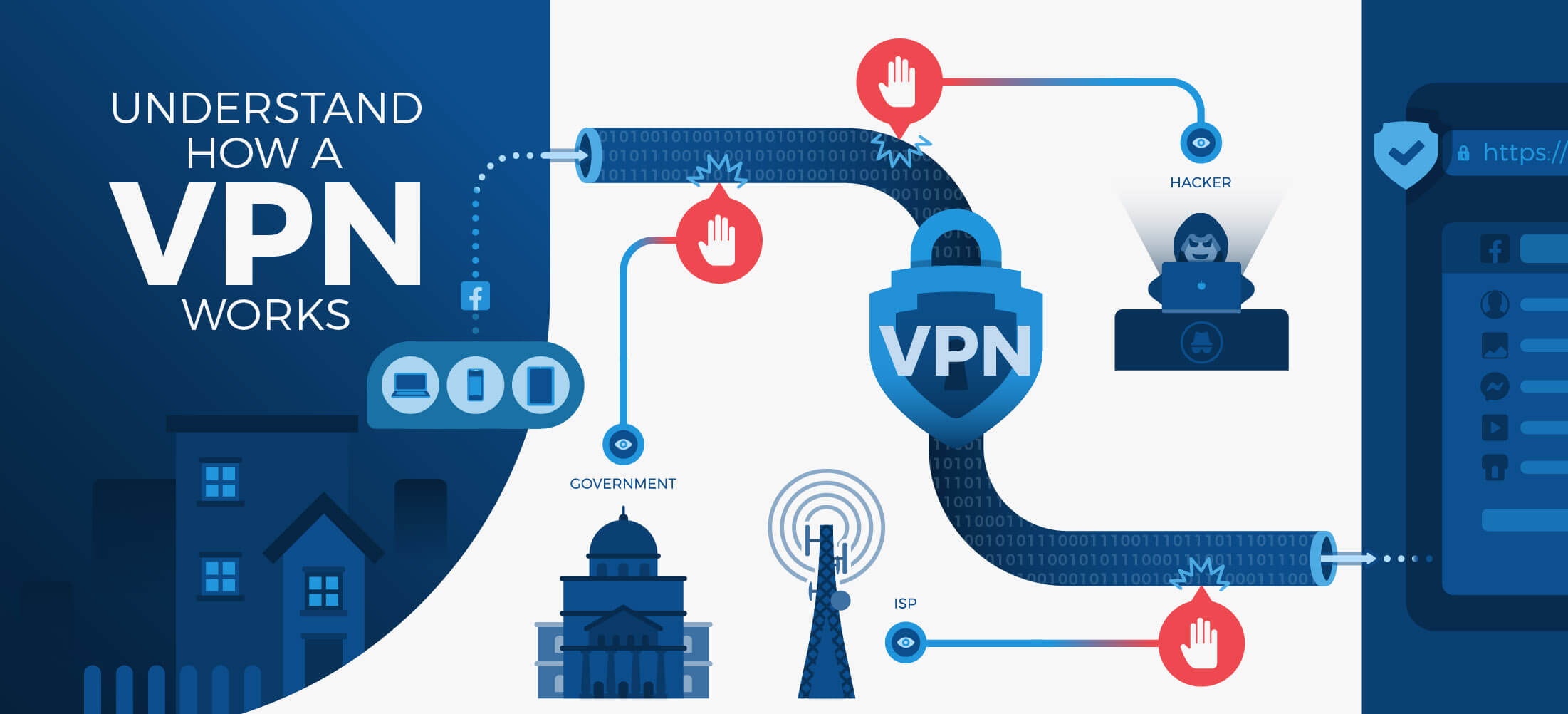 Can I Use a Free VPN to Beat the UK Porn Ban?
Of course, there are some free VPN services that could help you bypass the block. We, however, strongly advise against utilizing a free service to bypass the ban. Primarily, this is due to the fact that free VPN services are usually not really secure.
A lot of them also log your activity and data and sell it to third parties. Therefore, if you want to ensure that your pornographic preferences stay private, stay away from free VPNs.
Apart from storing logs, free services also spam users with ads, which is another money-making channel for them. These commercials may be based on the online activity of users, which may make them naturally inappropriate if you have been watching porn.
Moreover, some free services are infected with malware, which hackers may use to steal the credit card details of users. Not only that, but the malware could also help them steal the identities of users as well.
Apart from security, free services don't normally offer decent performance. In fact, a lot of them have bandwidth limitations, which causes your network speeds to become much slower. Unless you want to watch your porn videos in 144p resolution with constant buffering, run away from free VPNs.
Since these services typically have too many users and insufficient servers, how they tend not to meet demands is understandable. Therefore, if you're intending to watch long videos in high-definition, you will encounter lots of buffering with a free service.
Will Ban Make the Internet Safer?
To honestly answer this question, we don't see how the block in the United Kingdom will improve safety on the internet.
Since there're millions of pornographic websites, it's unlikely that BBFC will be able to monitor all of them.
Furthermore, the ban is extremely easy to bypass, which should be a concern to the UK government.
Of course, the primary targets are teenagers, and they are already experimenting with VPNs to unblock the restrictions. Therefore, they can easily install VPN extensions on popular browsers like Chrome and Firefox to seamlessly bypass the porn-block.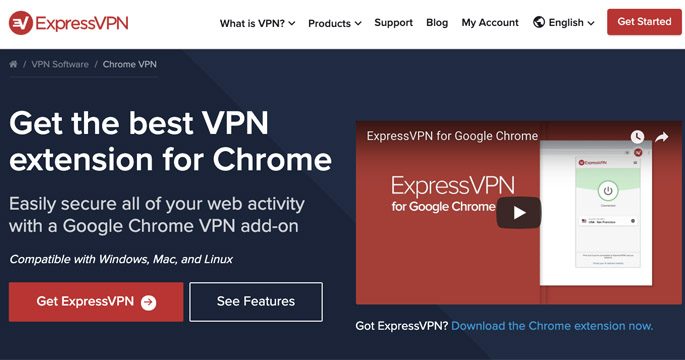 Nonetheless, the government of the United Kingdom is marching on in its mission to regulate the internet considerably. At this stage, the porn-block is unavoidable, but learning how to avoid it is simple. Amazingly, it is also legal to avoid.
Bypass Porn Block in the UK With ExpressVPN >
Conclusion
While the decision of the UK to control children's access to pornographic content is commendable, it has numerous negative consequences. Despite the strong security claims being made by age verification companies, there are still high chances that people's personal data could end up in the wrong hands.
In light of that, we strongly advise everyone to learn how to bypass the UK porn block via a VPN. While it may seem like it's illegal, it is actually very legal.

Michael is a talented writer who has dedicated a lot of time into making sure that everyone around the world can use the internet securely. Being an avid traveler, he has acquired a lot of experience while using different VPNs on his travels. When it comes to doing comprehensive "how to tutorials" or testing some VPN functionalities, he's always the best pick ! He's here to help you solve your VPN-related issues.