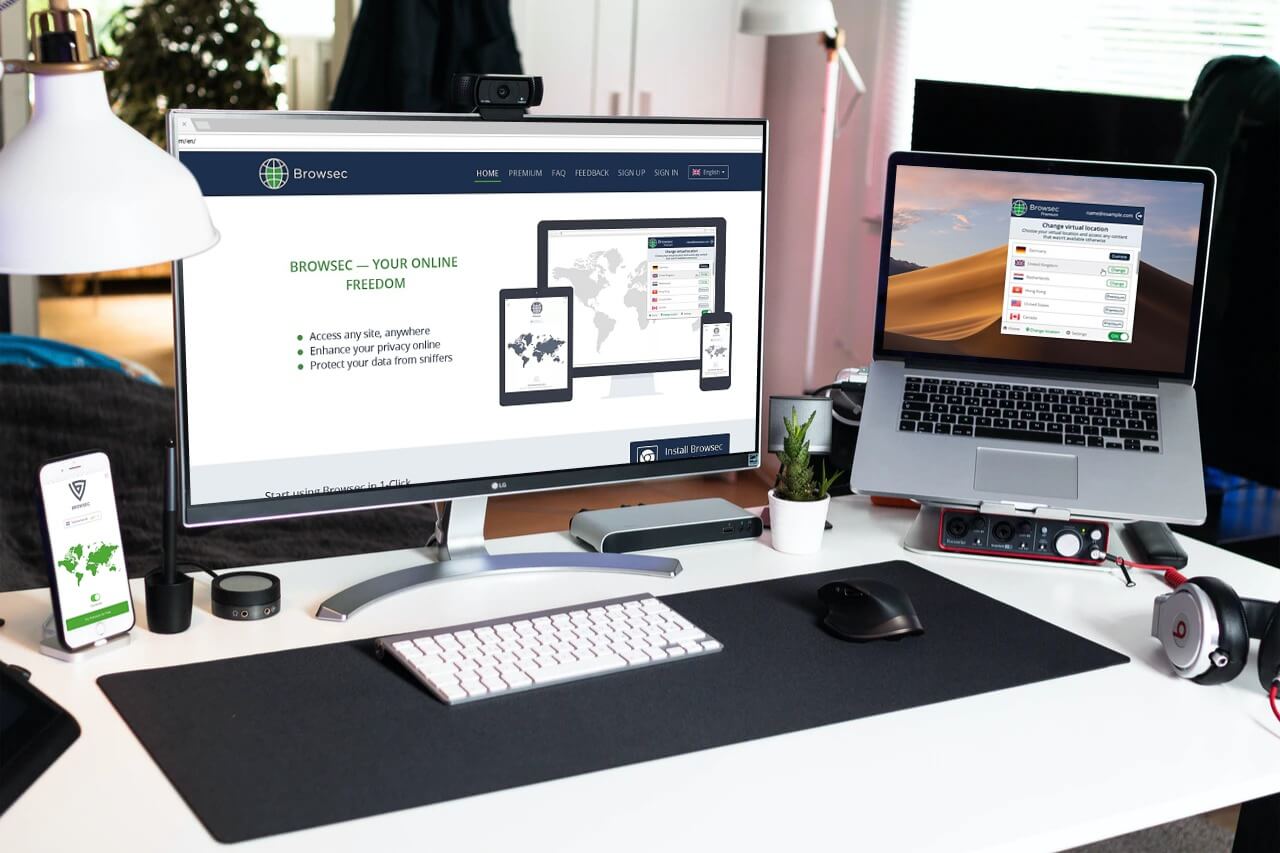 Many providers make bold claims but aren't able to support these claims with reliable performance. Is this Russian company among these misleading providers? That is what we will discuss in our review and test of Browsec VPN. This provider has been on the market for more than a few years, apparently providing anonymous browsing and a variety of servers that you can connect to. Looking at their statistics, we can see millions of users that are currently using or have used their service. However, does this inevitably prove that this provider is worth your money?
Not exactly!
There are many innovative and useful features that come with this provider, but it is not optimal in terms of security. Additionally, whether it can allow fair speeds or not is always something that affects the overall value.
Thus, to help you make an informed decision, we have prepared a thorough review full of feedbacks. By focusing on different elements, we can determine whether this provider is a solid purchase.
STRENGTHS:
No leaks
No logs
Many locations
WEAKNESSES:
Slow speeds
Not transparent
Russia-based
Lacking a desktop app
Customer service
Limited torrenting
---
Browsec VPN ranks #60 out of 104 VPNs tested. Here are the best alternatives :
Is It a Paid or Free VPN?
For our review of Browsec VPN, we will be starting with whether it is free of charge or not. They do have a free option, but it comes with only four server locations, which is far from being good!
Looking at their official website, we see that this provider requires you to subscribe for full service with a monthly fee. However, it does have a limited free version.
Honestly, this doesn't come as a surprise, considering that most non-US providers do so. Additionally, this is not necessarily a bad thing. It is a fact that many free VPN providers sell your info to third parties and bombard you with ads.
If you really want to get a free VPN, we strongly advise you to rely on the money-back guarantee from providers such as CyberGhost, ExpressVPN, or NordVPN. These are valid for 30 to 45 days and will give you the opportunity to get a full refund if necessary.
But in any case, never give preference to exclusively free offers. Because they always come with a big jackpot of junk.
Performance
The fact that Browsec VPN features more than a couple of servers gave us high hopes that they might prove reliable, as well. Among the most important performance aspects to review are speed and stability.
Looking at the Browsec VPN official website, we can see they make some pretty bold claims in terms of potential performance. Did it actually prove to be reliable on these performance tests? We wouldn't say so.
Speed
Similar to Hidester and StrongVPN, it seems that this Russian-based provider has big issues with slow servers. They raised our expectations by stating that they support up to 100 Mbps of download speed. We decided to test multiple servers in different locations.
We started with a benchmark of 9 ms, 235 Mbps download speed, and 211 Mbps upload speed. Our goal for this review was to see if Browsec VPN supported HD streaming or not.
The UK and Netherlands servers had quite similar results. The download speed dropped to 55 Mbps, while the upload came in at 43 Mbps. To be honest, you can not work with these speeds for streaming and torrenting.
Additionally, the ping was set at 80 ms. On the other hand, the results from the US servers were even more staggering. The ping of 200 ms was unacceptable. Plus, both download and upload speed dropped by 90%.
Overall, the Hong Kong server seemed to do the best job. This can be of great value, considering that this location is vital for bypassing the Great Chinese Firewall.
After testing this server multiple times, we found the largest drop to be in the download speed. It dropped to 30 Mbps, while our upload speed stayed almost the same. Additionally, the ping was 210 ms, which is fair considering the distance.
Still, the overall speed is VERY bad.
Without VPN (we were located in London) :

EU Server :


US Server :

Asia Server :


This is why it is not on the best providers list edited by Reddit users. If you are looking for a fast and reliable provider, we suggest the fastest one, ExpressVPN.
Stability
For this element, we struggled to come up with a uniform verdict. While we experienced fine connections with the EU and Asian servers, the US servers had major issues. That is why the answer depends on your location, as well as where you will be connecting to.
Streaming
One of the trickiest challenges for any VPN provider is whether it can unblock streaming content or not. Just a few years ago, it was the main feature for most names in the industry.
Looking at how things stand today, only a select few still have the ability to do so flawlessly. The reason for this is because streaming platforms realized the risks of VPN providers and changed their blocking algorithms. Did Browsec VPN manage to find a new way through during our review and tests?
Let's see.
Netflix
Honestly, we didn't have big expectations going into this streaming topic. This was mostly because slow servers led us to believe that Browsec VPN wouldn't be able to stream Netflix.
We were partially wrong. After testing a couple of servers, we concluded that the one on the West Coast of the US works the best. Additionally, we also had luck with servers in South Korea, which was quite surprising.
On the contrary, we tested the UK, the Netherlands, and France multiple times with no luck. This goes to prove that you might actually get the desired results as long as you connect to the right server.
This is, of course, based on how far you are from that specific server (ping and speed). Additionally, because it doesn't feature a desktop app, you will be forced to use its browser extension.
Other streaming services
Not only does this depend on your location but also the specific platform. For example, we don't recommend it if you want a VPN that works on Amazon Prime Video.
On the other hand, it did a good job unblocking Hulu and BBC iPlayer, for which we can thank its UK servers. Much like with testing Netflix, we had partial success when it came to other streaming platforms.

Overall, the provider is not a good choice if you want to benefit from streaming platforms from all around the world.
Security
The fact that you might have luck unblocking Netflix can be completely irrelevant if you are not protected from third parties.
Additionally, no one likes having their browsing activity tracked, especially if it can be given to authorities. That is why security features are incredibly important for any reliable VPN provider. Let's review what Browsec VPN has on offer.
Where is it based?
This is where it gets tricky. The headquarters are in Russia and, at first, that seems like a good thing. Why? Because it doesn't adhere to the 5/9/14 Eyes Alliance regulations. Still, does that mean that you are completely safe from the authorities?
Absolutely not.
Unfortunately, Russia has its own regulations and is likely to track your browsing activity. Thus, if the government asks for info about you, Browsec VPN will be obliged to hand it over. Additionally, the provider is lacking transparency.
Log policy

One of the most important things about a VPN provider is whether it collects your private info and data or not. Luckily, things seem to be quite good when it comes to Browsec VPN.
While it probably keeps some of your info, like payment history and email address, it doesn't track your activity per se.
Thus, the things you download, as well as the sites you access, will not be stored. This is incredibly important because Browsec VPN falls within Russian jurisdiction and would have to hand over the info if asked as stated before in our review.
Protocols
The first thing that we noticed is that this provider doesn't feature OpenVPN, which is an industry-standard. On the other hand, it does offer fine alternatives in the form of IPSec and HTTP Proxy.
A strong point for their service is that they feature 256-bit AES encryption. It is military-grade and will protect your activity from potential hackers and third parties.
Leak protection
Another important element of any provider is that it protects your real IP address. Along with that, the lower the risk of DNS and WebRTC leaks, the better. Fortunately, Browsec VPN has a couple of features that make it reputable in this segment.
While there is no kill switch, which is considered the most reliable weapon, it performed clean on all leak tests. Additionally, we didn't register any malware risks, which is also great.
Torrenting
The fact that this provider offers proper leak protection gave us high hopes when it came to torrenting. Unfortunately, the slow speeds of the servers brought us back to reality. Additionally, while Browsec VPN never mentions torrenting, our review can conclude that it depends on Russian jurisdiction.
After performing a series of tests, we noticed that the P2P transfers work the best with the server in Hong Kong. On the other hand, we had zero success using US servers.
Bypassing Censorship
This is a major strong point for Browsec VPN in this review as a global and reliable provider. The fact that, among many things, you can watch F1 live on Australian TV is quite cool.
Also, we had an OK experience with unblocking geo-restricted content all across the globe.
The most important test was the Great Chinese Firewall, and this provider passed it. This was due to the reliable Hong Kong server. Not only did we have reliable connectivity, but we were also able to access Netflix and Facebook without any issues.
This reminded us of the reliable performance offered by ExpressVPN and CyberGhost.
Countries and Servers
As we have mentioned in the review above, Browsec VPN can be considered to be a global provider due to the number of locations it features. Additionally, it is still growing, and we can expect hundreds of additional servers in the near future (hopefully!).
This is extremely important for flexibility and versatility.
Apart from the US, the UK, Singapore, and the Netherlands (which allows the free version), there are many more across Europe and Asia.
We are most happy to see that the ones in Japan, South Korea, and Hong Kong are among the fastest and most reliable. This contributes to the overall value and allows for more reliable censorship bypassing.
Devices and Connections

Moving on with our Browsec VPN review and test, it is time to discuss how compatible it is with different devices. Normally, you want to look for a provider that allows more than three simultaneous connections.
Supported devices

Things are pretty limited here. While Browsec VPN does support Android and iOS, it has serious issues with Mac, Windows, and Linux. This is because it doesn't have a desktop app.
Thus, you would need to use a Chrome, Opera, or Safari extension to make it run. Additionally, it is not compatible with TOR, routers, and consoles.
Simultaneous connections
Once you become a premium member, you can protect up to five devices simultaneously. On the other hand, the free service only allows you to connect a single device at a time.
Customer service

We can't say we are too satisfied with their customer team. They don't offer a live chat, which is not a very good thing. Additionally, their FAQs are quite vague. But on the other hand, the email response team seems to be effective and professional.
Thus, our conclusion for customer service would be that it all depends on the question that you have. We can not guarantee that you will get a concise and professional answer, but you can at least try.
Value for Money
Before we can reach a final verdict in this Browsec VPN review for 2023, we need to discuss whether it is worth the money or not.
Price comparison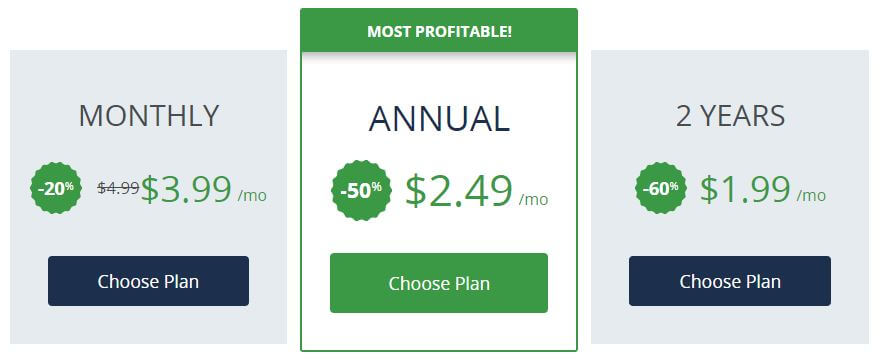 We already mentioned that Browsec VPN offers a free service. However, it is limited to only four server locations. For full and reliable performance, you need to subscribe.
The basic plan is $3.99 a month, which is a bit above the average. On the other hand, there is a yearly discounted price of $2.49 a month. This is similar to what CyberGhost and NordVPN offer, but their services offer better servers, more locations, and higher-quality security measures.
Payment types
After reviewing the available subscription plans, payment methods come next. We are not that happy to see that cryptocurrencies aren't available. In fact, you can use only Paypal and credit cards to subscribe to this service.

Money-back guarantee
Browsec VPN does offer a 7-day refund policy, which is fair considering that there is also a free service available. But for us, this is not enough given the current standard, which is more like a 30-day money-back guarantee.
Final Thoughts
In the end, it all depends on what you are looking for. Yes, as we saw during our review, Browsec VPN does quite a good job with streaming and unblocking content. On the other hand, it is not the best in terms of speeds and jurisdiction.
That is why we rate it #60 out of 104.
Great alternatives that offer a better privacy policy with the same usability are ExpressVPN, CyberGhost, and NordVPN. Consider the aforementioned elements and make an educated decision.
Our last words are that we would not recommend this VPN provider if you have any other option available to you.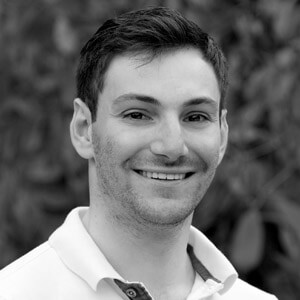 Flo is the founder of the-bestvpn.com. Really concerned about security on internet, he decided to create this website in order to help everyone find the best VPN. He's got a Business School background and now is 100% dedicated to keeping his website alive.