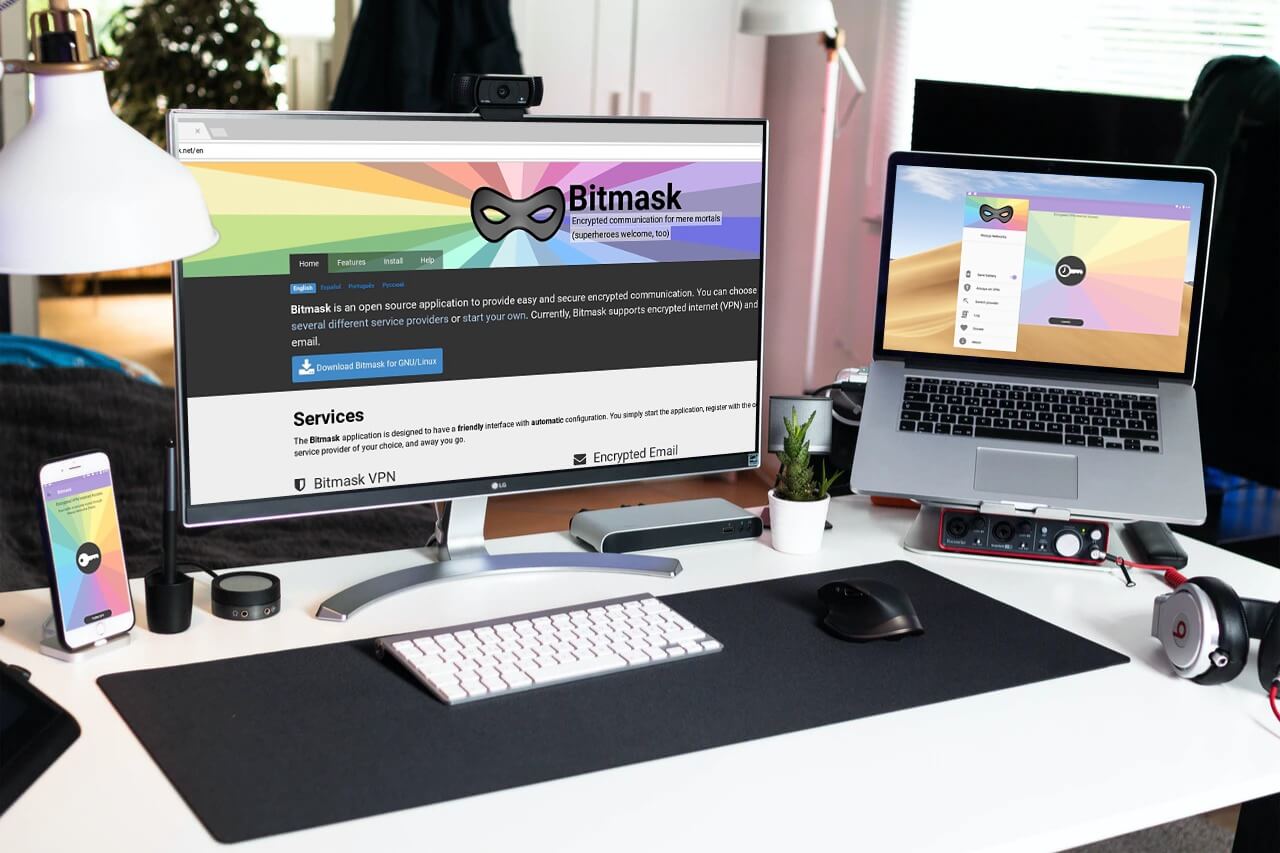 Many different VPNs work well on Windows, Android, iOS, and macOS devices. However, not all of them are compatible with Linux. On the other hand, the GNU operating system is becoming more popular, with millions of users enjoying it as a good alternative. Looking at the market, we found the leading providers, such as NordVPN and CyberGhost, to provide reliable performance. For a novice user that wants to try out a VPN, these might not be the best option, though. This is because you need to pay to enjoy all the features of these providers. That is where Bitmask VPN comes in, so let's see how it does with our complete review and test.
We will discuss all the pros and cons in our review of Bitmask VPN. We also want to discuss any risks of your privacy being compromised. Additionally, we will see whether the servers can provide reliable performance or not.
Read on to see what we discovered after a couple of relevant test sessions.
Negatives
US Jurisdiction
Logs data
Limited Netflix
Limited torrenting
Slow servers
Unreliable customer support
---
Bitmask VPN ranks #71 out of 104 VPNs tested. Here are the best alternatives :
Is It a Paid or Free VPN?
For this Bitmask VPN review, we will be doing more than just focusing on robust security features. To discuss how safe it is, we need to discuss the difference between a paid VPN and a free service. While this provider falls into the latter category, which is not necessarily a good thing.
Why do we say this?
Looking at other reviews, as well as the vague privacy policy, there is a risk that Bitmask sells your data to third parties. This is not something you want and surely doesn't fall under the anonymous browsing description. While this is a common case with free VPNs, there are certain companies that stay away from it.
For example, Windscribe and TunnelBear make a profit solely from donations.
Performance
The main element in determining the overall value for any VPN is reviewing the speed and stability of the servers. Before providing you with relevant results, we wanted to say that a drop in internet connection is inevitable.
Firstly, this happens because of the distance from the server location.
Additionally, protocols and complex encryption affect the overall speed. Still, providers such as ExpressVPN seem to cope with this well and ensure insignificant speed drops.
That being said, we didn't have high expectations for Bitmask for a couple of reasons. Let's review these.
Speed
The thing is, Bitmask servers aren't predetermined. This means that you have to create your own server in the relevant location. The other option is that you can use a premade server offered by LEAP or RiseUp.
The number of these is quite limited and mostly focuses on the US, as well as France and the UK. Bearing this in mind, we wanted to test the performance of LEAP servers, and it didn't end well.
Starting with a benchmark download speed of 235 Mbps and upload speed of 211 Mbps, we began with the French server, we experienced 60% drops in speed for both download and upload.
This is similar to what happened when we conducted a review of Luna VPN. Still, the ping was set at 59 ms, which is fine. This gave us hope that we may have success with streaming HD or torrenting (even though the reduction was huge!).
This is something we will get to a bit later.
Our second test was done with a US server in New York. Here, the ping jumped up to 140 ms. As for speed, both the upload and download speed decreased by 80%. Thus, if you were hoping to enjoy a smooth and reliable VPN session, Bitmask VPN can't offer that.
Without VPN (we were located in London) :

EU Server :


US Server :

Asia Server :



Betternet yet, another VPN that we recently tested, is much better in this category. Also, leading providers, such as ExpressVPN and NordVPN, offer above-average speeds.
Stability
After reading different review articles, we hoped to get a reliable connection to most of the premade servers. While we were successful with EU servers, we experienced significant difficulties connecting to the US.
This was due to the high ping, as well as tunneling protocols that are used by this provider. Thus, if you are an online gamer and your success depends on a stable internet connection, look elsewhere right now.
Streaming
Like most providers, Bitmask VPN makes bold claims about being able to unblock most streaming content.
We didn't fully believe this, because Netflix imposes a strict blocking algorithm. Honestly, apart from the aforementioned leading names, not many VPNs can do so. The fact that Bitmask is completely free just supported this theory.

Netflix
We tested the same two servers that we used in the performance analysis. Surprisingly, the French server was able to provide us with the blocked content. While the speed was not ideal, the connection was reliable enough that we could watch in HD. Still, this was only the first time we tried.
The second time we tried to log in, it took us to an error page. This leads us to the conclusion that the provider has some potential but still hasn't got the bypassing algorithm all figured out.
On the other hand, our success with US servers was much worse. When connecting to the premade New York location, we were instantly redirected back. Unfortunately, it seems that there is not a chance you can unblock the US catalog without using other apps or extensions.
Other streaming services
The fact that only a single server was able to unblock Netflix didn't demotivate us from trying it with other platforms. And unfortunately, Bitmask was unable to unblock Hulu, Amazon Prime, and BBC iPlayer.
For a free VPN, this is not a surprise at all, to be completely honest.
Security
While some big brands, like Avast, developed a good VPN, we were very disappointed when we reviewed Secureline.
Considering what we have read in different Bitmask VPN review articles, we were quite skeptical about its security features, as well. It turned out that most of our concerns were true. Thus, if you are looking to get a friendly privacy policy, subscribe to CyberGhost or NordVPN.

Where is it based?
The first issue that we have with this provider is that it adheres to US jurisdiction. Because it is headquartered there, the regulations from the 5/9/14 Eyes alliance affect it.
Thus, if it turns out that the provider tracks your data, they would have to send it to the authorities upon request. Knowing that the main idea of using a VPN is to stay secure and untouched, this is not a good start.
Log policy
We reviewed their official website to find out whether they track your data or not.
Unfortunately, the results were quite negative. Yes, the provider does justify that they keep your payment history, connection, and browser logs for security reasons, but that is hard to believe.
Chances are your browsing data will be sold to third parties, which will result in numerous ads coming your way.
Protocols
Once again, during our review, we found out that Bitmask VPN is nowhere as transparent as it should be. While we came across information that it uses OpenVPN, there is nothing else to find.
Thus, we don't really know what encryption is used. We are forced to assume that it is not 256-bit AES encryption, which is considered the industry standard.
Leak protection
Being quite disappointed with the aforementioned security features, we didn't have high expectations for this aspect, either. As a plus, Bitmask does include a built-in kill switch.
We performed a couple of tests and found the risk for WebRTC and IP leaks to be incredibly low. This is good, but it doesn't make up for the fact that the provider sells your data to other parties as stated previously in our review of Bitmask VPN.
Torrenting
Considering the fact that it features reliable leak protection, one would think that Bitmask VPN is good for torrenting. It is not. Firstly, both the premade and self-made servers are quite slow.
Additionally, you can never be sure whether your data will be revealed or not because the company turns a profit off it. While your IP address will not be revealed accidentally, there can be serious consequences if it ends up in the wrong hands.
Thus, we would suggest that you look into some of the other leading names, like ExpressVPN, for a more reliable P2P performance.
Bypass Censorship
If you're wondering if VPNs are legal in your location, just check out our article here. This provider made some bold claims that it can unblock different content, including betting sites and social networks.
While we had a good experience with the European locations, that ability was not as good with the US servers.
Additionally, Bitmask can't work its way through the Chinese Great Firewall. Frankly, no one would expect that anyway, as it is free and doesn't feature a Hong Kong server in the first place.
Countries and Servers
This is where the situation gets quite tricky.
In our review of performance, we mentioned that Bitmask VPN is not like any other VPN provider. Thus, while there are a few LEAP premade servers in the US and France, it mostly relies on users creating their own servers.
To do this, the VPN needs to be legal in your country, and you need to have a stable and fast internet connection.
This greatly differs from the thousands of servers offered by NordVPN and CyberGhost that don't require any complicated installation process.
Devices and connections
As expected, overall compatibility is not a strong point of the provider. Let's review what we found out about this side of Bitmask VPN.
Supported devices
Yes, we did describe this provider as good for Linux users, considering that it is free and has a fine interface. On the other hand, it doesn't support iOS and Windows.
While there are apps for macOS and Android, these are still in the early stage and don't work very well. Additionally, you can't expect to connect it with consoles, routers, and other platforms, such as Smart TVs.

Simultaneous connections
Also, it lacks versatility. Thus, if you were expecting to connect from your office and home at the same time, you can't. The reason for this is that simultaneous connections are limited to a single device.
Customer service

The fact that LEAP Encryption Access Project stands behind this VPN gave us hope of reliable customer service. Unfortunately, this hope has been left unrealized.
First of all, there is not a live chat option. Additionally, their FAQs page doesn't answer the most important questions about how their service works.
If you had any kind of issue, using email support would be the only option. We tried it and got an answer after 3 business days. This is incredibly long. Also, it was nowhere as professional and friendly as it should have been.
Value for Money
Whether a provider is worth the money or not depends on a couple of factors. Still, the fact that Bitmask VPN is completely free doesn't leave a lot of room for discussion.
Price comparison
There is just a single basic plan, and it is completely free. That is just about the only upside to using this service. Sadly, you get what you pay for, which is nothing, really.
Payment types
There aren't any, considering the aforementioned fact. On the other hand, you should be careful, as Bitmask seems to sell your info to third parties.
Money-back guarantee
There is not any kind of guarantee if you aren't satisfied with the service. You can not ask for reimbursement considering that you didn't pay anything. Unfortunately, creating a claim against their privacy policy can't be done either.
Final Thoughts
We can agree that Bitmask VPN is NOT worth the risk. This is why we rate it #71 out of 104.
While it does have a fine potential to bypass restrictions, it is nowhere near as safe as it should be. Additionally, the servers are quite slow, so torrenting and streaming in HD can't be done.
If you want a free VPN that will give you stress-free performance, then subscribing to Windscribe is a good decision.
On the other hand, leading names such as ExpressVPN and CyberGhost are great alternatives for those who want to pay for an excellent VPN service.
Our final opinion is that this VPN is definitely NOT something we would recommend and highly advise that you should try just about any VPN instead of this one.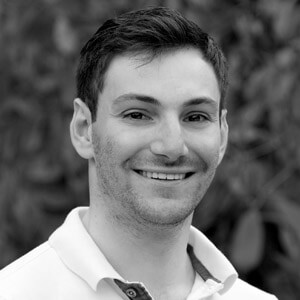 Flo is the founder of the-bestvpn.com. Really concerned about security on internet, he decided to create this website in order to help everyone find the best VPN. He's got a Business School background and now is 100% dedicated to keeping his website alive.