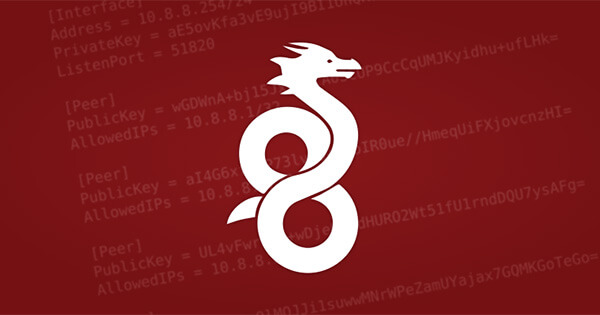 To adapt to modern security requirements, VPN providers found many ways to improve their security and safety. One of the best inventions so far is the WireGuard protocol, which threatens to take OpenVPN's place. It promises faster connection times, improved security, and simpler code, allowing for further improvement. Right now, not many providers took advantage of it, but in this article, we're going to give you 3 best picks with this functionality.
Best WireGuard VPN – Top Picks for 2023
Our team of experts at The-BestVPN.com didn't spend too much time taking into account all the VPN providers that utilize WireGuard protocol. After all, there aren't many of them. However, we tested these providers on a daily basis, to make sure they're reliable and ready for you to use them right away.
List of the VPNs that are offering WireGuard support:
NordVPN
CyberGhost
Private Internet Access
Mullvad VPN
OVPN
1. NordVPN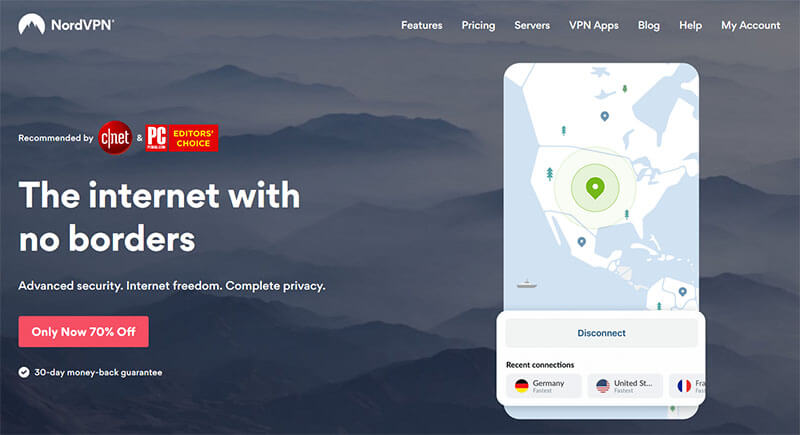 Along with ExpressVPN, NordVPN is a leading provider in the VPN industry, with tons of quality features to separate it from the bunch. The provider is known for many contributions to the cybersecurity world, one of which is its own version of WireGuard.
Yes, NordVPN includes this feature, but to a much higher extent, let's say it like that. WireGuard has some flaws in its "vanilla" version, which the provider successfully fixed. Their upgraded version of the protocol is called NordLynx and is available for every platform.
NordLynx aims to increase performance and bring impeccable security, which is exactly what we got. Connection times are instant while browsing the web works flawlessly. Despite not being the best for bypassing geo-blocks, NordVPN made this protocol work in this regard, too!
Therefore, it allows you to unblock Netflix, watch HBO GO, and enjoy even torrenting! Another thing we like is security. It comes with 256-bit AES encryption and a reliable kill switch to protect your online identity. IP/DNS leak protection is also here, to prevent accidental exposure.
NordVPN includes protocols like OpenVPN and IKEv2, and these are great options for bypassing censorship. NordLynx currently isn't great for this, which is why the provider included obfuscated servers for users in China.
Simply put, this is the best WireGuard VPN provider when we take features and price into account. You get 7 simultaneous connections, unlimited bandwidth, and a 30-day money-back guarantee. Read our NordVPN in-depth test to find out why we love it so much!
Use NordVPN's NordLynx Safely >
2. CyberGhost
CyberGhost is one of the best WireGuard VPNs out there, boasting a huge server network, a boatload of features, and impenetrable security. Starting with servers, it has 6,000 of them in 90 countries, which is – you'll agree – an imposing number!
What's also imposing is its array of security features and protocols. Sure, you can use OpenVPN and IKEv2, but WireGuard as well, given that you fulfill specific conditions. To be able to use it, you must install CyberGhost on your iOS or Linux device.
That way, you unlock the feature and get to use a WireGuard VPN server. Needless to say, the feature works flawlessly here, with very fast speeds that further enhance the provider's excellent performance. Unblocking sites is also possible, so you can expect Netflix and other streaming services to work fine.
CyberGhost has yet another trick under its sleeve and that's privacy. It's from Romania, far from the 14 Eyes, hence it's not obligated to store and hand over the logs to the government. This grants complete privacy and allows for free internet access.
To accompany other great features, the provider includes military-grade encryption and an automatic kill switch. They ensure that your IP or DNS never gets leaked, protecting your identity all the time.
Price-wise, CyberGhost is the best cheap VPN. If you're planning on getting it, we recommend its 3-year plan, as it's the cheapest in the long run. It includes a whopping 45-day money-back guarantee and 7 simultaneous connections.
Take Advantage of WireGuard With CyberGhost >
3. Private Internet Access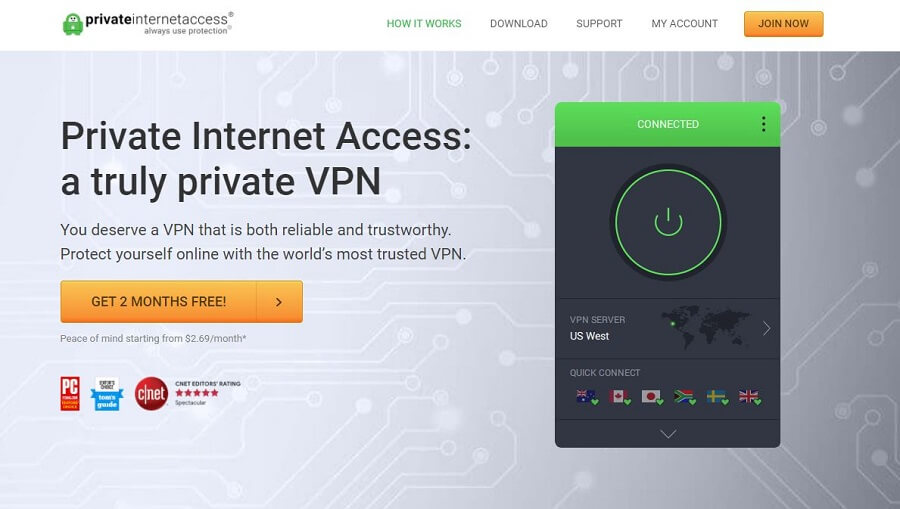 Private Internet Access or PIA, as we're going to call it, is a perfect example of how a WireGuard protocol should work. First of all, it's available for a plethora of platforms, including Windows, iOS, Mac, Android, and Linux.
Second, it's dead-simple to set up. You just need to open Settings, choose WireGuard, and voila! Much like NordVPN, PIA took drastic measures to improve this non-perfect protocol. It uses the RESTful API to add more privacy, meaning that the VPN doesn't store any traffic on its servers.
Being from the USA, PIA was always in that suspicious, grey area for many VPN users. However, it maintains a clear zero-logging policy for years, making it more than trustworthy. A perfect addition to this protocol is its 256-bit encryption that applies to your connection.
Moreover, Private Internet Access has 12,000+ servers in 74 countries, effectively covering pretty much all locations with ultra-fast servers. All the servers work in conjunction with numerous features that you can find in the app.
One of them is a great ad-blocker that works similarly to CyberGhost's offering. It blocks ads, malware, and suspicious websites for complete protection. OpenVPN speeds here are sublime, and as expected, WireGuard raises the bar, making your online experience a bliss.
PIA supports up to 10 simultaneous connections on a single account and gives you unlimited bandwidth. The best of all is that it's not very expensive, especially for long-term plans. If you don't like it, though, there's a 30-day money-back guarantee, so you can get a refund in a snap of a finger!
Get Private Internet Access for WireGuard >
What is WireGuard?
Now that we gave you our best VPNs with WireGuard protocol, it's time to talk more about this protocol in general. Basically, WireGuard is a security protocol that aims to improve what "old" protocols like OpenVPN and IKEv2 brought to the table.
The developers promised an increase in performance, better security, and simple code that can be altered and edited as needed. This is why many providers edit it for their purposes, to make it better and remove potential flaws.
For that reason, it still isn't as popular as OpenVPN, but in the near future, things could change. With premium VPN providers promoting it increasingly, chances are that we're going to shift over to WireGuard and use OpenVPN as a secondary protocol.
Why is WireGuard a Big Deal in the VPN world?
When the protocol was first announced, everyone went nuts about it. Finally, those who wanted an all-around protocol could make their wishes fulfilled. So, what makes this protocol such a good feature?
Connection Speeds
As said, WireGuard is much faster than any protocol on the market. Initially, the developers promised 5 times faster connection speeds, which was actually true. When connecting with any other protocol, you usually have to wait for a few seconds.
With WireGuard protocol, however, VPN connections are instant and speeds are better, with more stable connections.
Simplicity
Those who do a lot of coding will always appreciate simple and efficient codes. WireGuard is a prime example of that, with just 4,000 code lines, which allows those who use it to edit it and adapt to particular cases.
As a result, the protocol works even on low-tier devices, consumes less RAM, and battery.
Compatibility
Compatibility is what WireGuard shares with its brethren OpenVPN and IKEv2. This means that it works on pretty much every device, ranging from iOS and Android to Windows, macOS, and Linux.
Stronger Security
With the IP-assigning issue out of the way, we're talking about a pretty secure protocol. It's on par with OpenVPN, offering complete privacy and security on any platform.
Open-Source Nature
The best thing, for us, is that it's open-source. When a piece of software is open-source, it means that everyone can download, edit, and audit it, to make sure that it meets particular requirements.
Is WireGuard Safe?
By no means is WireGuard a perfect solution. On its own, the protocol won't bring you additional privacy, which gives you a reason for concern. To assign an IP address, it requires a VPN provider to store your identifying info, which can compromise your privacy.
Initially, that was a big problem for no-log providers, such as NordVPN and Private Internet Access. However, with a bit of work, both providers managed to patch things up, and we got a very popular adaptation, such as NordLynx.
It comes with a Double NAT system that will assign a dynamic IP, which doesn't require the provider to store any logs. In return, you get complete privacy with all the bells and whistles that WireGuard has.
OpenVPN or WireGuard – Which is Better?
Users who love OpenVPN will often find it hard to believe that the superior protocol exists. However, with recent implementations and improvements, WireGuard can indeed go head-to-head with its OpenVPN counterpart.
In almost every aspect, this protocol can compete with OpenVPN and beat it. It's lightweight, has faster connection speeds, and offers the same level of security. One thing where it still hasn't caught up is the ability to unblock geo-restrictions.
For this purpose, OpenVPN is still the king and there's no doubt about that. But, if you enjoy all the other benefits that WireGuard comes with, it's definitely a better choice when you have a VPN that supports it.
Being a new protocol, it's surely going to undergo some improvements to make it much better than traditional security protocols.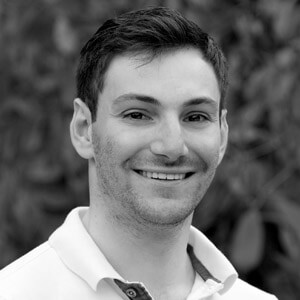 Flo is the founder of the-bestvpn.com. Really concerned about security on internet, he decided to create this website in order to help everyone find the best VPN. He's got a Business School background and now is 100% dedicated to keeping his website alive.