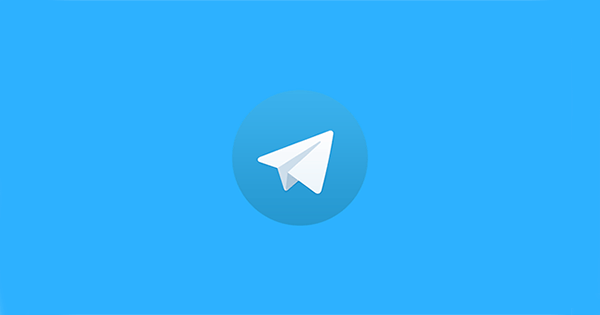 Telegram is one of those apps that quickly gain traction amongst millions of users, yet fail to satisfy the government. We know that this app is an encrypted service, which is why it has issues in most countries regarding privacy policies. Countries like China, Russia, India, and Iran blocked this app from regional usage. However, a VPN is a tool for fixing this problem as it allows you to unblock and access Telegram swiftly, whatever your location might be.
Why Is Telegram So Popular?
Telegram is an app available for all desktop and mobile devices. It's an encrypted VoIP and messaging service that allows you to send and receive photos, audio, videos, stickers, etc. The reason for its popularity lies in its encryption.
Whereas other apps offer you the same, they don't have any encryption. This means that your messages can be intercepted by the government. You can send anything you want to your friend without anyone knowing it.
But, this is where the government had to intervene. Because they can't see what you're talking about. Having blocked Telegram in some countries worldwide, governments inadvertently forced the users to use a VPN for this app.
Luckily, a VPN isn't that expensive. For less than $3 per month, you can get a good Virtual Private Network and it won't make your broke.
Why Did the Blockage Happen?
The whole incident started in 2015 when Iran's citizens were blocked from using this messaging app. This decision from Iran was a wake-up call for other countries, among which are Indonesia, China, Bahrain, and Saudi Arabia.
All of these countries said that the reasons for the ban are strictly political, which is interesting.
Let's use Iran as an example. When the platform started to spread content that the government deemed harmful to them, it was blocked. A similar situation happened in China.
Lawyers on Telegram started criticizing the communist government and as soon as that happened, the app was completely blocked.
It's clear that Telegram has a huge impact on politics around the world. This was shown numerous times when the service managed to change the outcome of the parliamentary election. At the time, reformists used this app to spread their message widely, while it wasn't blocked.
With the reformists being arrested in May 2017, Telegram started having very limited access to radio stations and TV. But, their strong influence still persists, although you'll most likely need a Virtual Private Network to access it (to change your IP and your location), which is among the different reasons why you should use a VPN.
Top 3 Best VPN to Unblock Telegram
To be able to enjoy all the generous Telegram's offerings, you'll need a high-quality VPN provider with a high number of servers and strong security. We've come up with a list consisting of the three best VPNs for this messaging app. Here are our picks:
ExpressVPN
CyberGhost
NordVPN
Let's take a close look at each of them.
1. ExpressVPN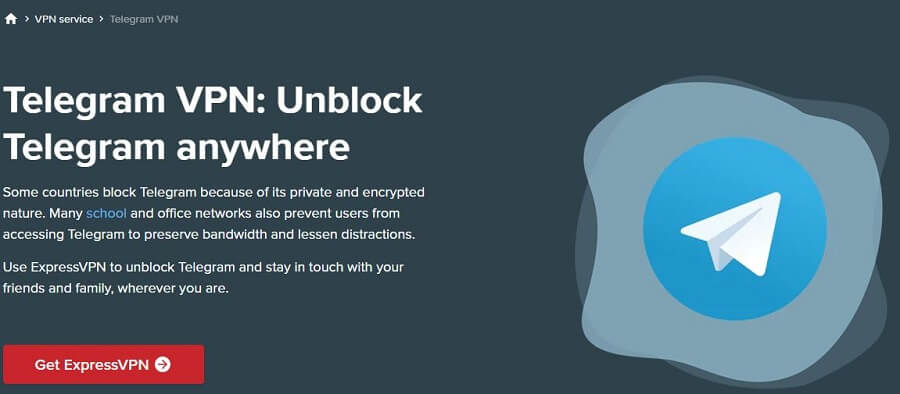 If you want to enjoy your multiple-hour messaging session in Telegram, ExpressVPN is your best bet regarding VPN providers.
Offering more than 3,000 servers across 94 countries in the world, this provider is among the biggest. The most popular feature of ExpressVPN is its speed. Quite frankly, this is the fastest service on the planet.
When you see a "The VPN that just works" sentence on its website, know that it's true. Aside from being blazing-fast, the provider offers a plethora of security options. We're talking about military-grade encryption and a reliable kill-switch protection in the apps.
The best thing is that the provider never restricts your bandwidth as some ISPs do. This means that you can enjoy full speeds when torrenting or watching your 4K content on Netflix.
Knowing that there's a strict zero-log policy, you'll be glad that you bought the subscription.
When it comes to device support, ExpressVPN is the king or better said – the emperor! Windows, macOS, Android, Linux, and iOS platforms are all supported. This is very good news for users of the messaging app Telegram who want a multipurpose VPN.
Speaking of iOS, you can set up a VPN on an iPhone in just a few minutes! The provider also offers a browser extension for Firefox and Chrome to cover your browsing habits.
You can always their highly-ranked 24/7 customer support if you encounter some problems. Of course, there's a 30-day money-back guarantee and a 49% discount for a yearly plan. You even get three months free, which speaks loudly about ExpressVPN's generosity.
PROS:
The best solution to bypass censorship
Works in China, Russia, Turkey, and other censored countries
Strong security
Great applications
30-day money-back guarantee
Speeds
---
2. CyberGhost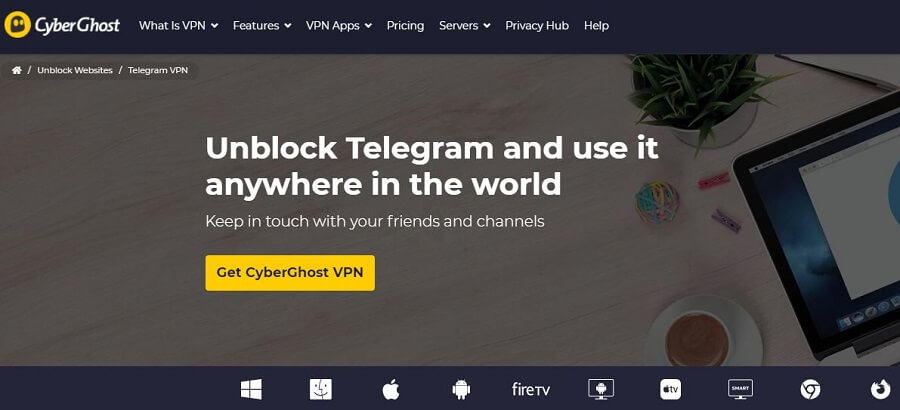 This Romanian juggernaut will stomp all the restrictions implied by the government, including this one. CyberGhost VPN goes hand-to-hand with Telegram, providing stable and fast connection speeds, regardless of activities.
The provider has more than 7,000 servers around the globe, covering almost the entirety of the planet. Because of that, the connection speeds are fast and consistent, allowing you to share files with ease.
A good thing to know is that the protection offered is impenetrable.
Just imagine being in a tank while someone shoots you with a bow and arrow – that's how it feels. Thanks to their strict zero-log policy, your internet activity is a part of unwritten history that no one knows, except you.
Much like ExpressVPN, CyberGhost supports a plethora of devices and offers up to 7 simultaneous connections. Flexible, reliable, versatile, and cheap – what more do you want?
PROS:
Live chat support
Servers optimized for P2P and streaming
90 countries covered
Prices
User-friendly applications
---
3. NordVPN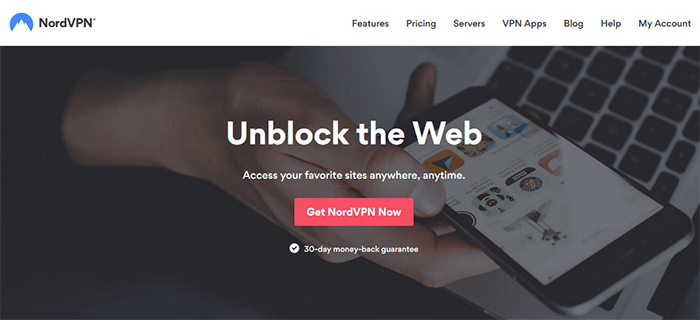 NordVPN will allow you to stay in contact with your family and friends on Telegram, even if it's just sharing random stuff. Boasting over 5,400 servers in 60+ countries, your server needs are completely covered.
Although NordVPN isn't the fastest provider, its speeds are consistent and can easily handle video streaming and file transfers. One thing that makes this provider unique is its security. Security is the primary reason why users decide on this VPN.
It comes with a Double VPN feature that filters your traffic through two servers. Apart from that, there's kill-switch protection if the servers come crashing, which never happens.
Now that you can connect up to 6 devices on the same account, your house will be wrapped in the safe VPN-laden web.
This VPN is available for all major devices and platforms, making it an all-round choice. And finally, the provider offers some stunning deals for different subscription plans, so we suggest taking a look.
PROS:
Great customer support
Excellent prices
P2P support
Is working in China
CONS:
No PayPal as a payment option
Not the fastest provider
---
Summary
The best VPN for Telegram is ExpressVPN. This provider has a long history of success, so it's hard not to recommend it for this purpose. It comes with turbo-like speeds, stable connections, and strong protection.
However, if you're opting for some cash-saving options, providers like NordVPN and CyberGhost are excellent. They will suffice for unblocking, accessing, and using Telegram, and even grant you bonus features for your day-to-day use.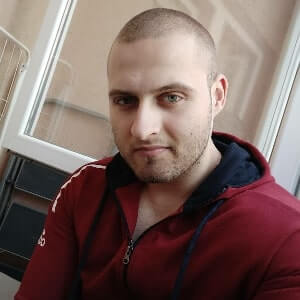 A professional writer with a Master's degree in Mechanical Engineering. Since his youngest age, he loves everything related to internet, technology, fitness, games, and dogs! He joined our team in order to bring his deep knowledge in security services, among which VPN is of course a key component.