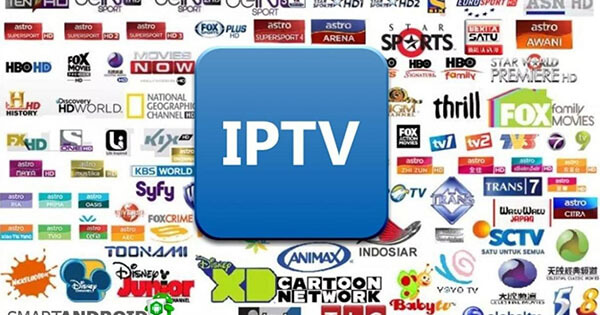 Cable subscriptions are becoming more and more pointless at this stage. Not only they're expensive but offer a plethora of blocked channels that you can access by paying more. Recently, IPTV became a formidable substitute for cable TV. It allows you to watch your favorite TV channels on any device in your house, and not strictly your television. As its popularity rises, surveillance from the ISPs and governments increases, hence your privacy becomes endangered. Luckily, the best VPN for IPTV can fix this problem.
What is IPTV?
First of all, you should know that it is an abbreviation for Internet Protocol Television. It's a service that comes in the form of a set-top box e.g. receiver and allows you to watch TV channels using your Internet (TCP/IP protocols).
The main requirement is high-speed internet, so that stuttering and freezing are eliminated.
There's a huge difference when compared to traditional cable services. The cable service broadcast all the channels simultaneously, allowing you to switch them seamlessly.
An IPTV service works oppositely. It broadcasts a single channel at a time.
That's why this kind of service has a menu for changing the channels, while on your cable services, you can seamlessly switch them. When you click on the desired channel, you request a different transmission for streaming that channel.
How Does It Work?
Setting up an IPTV in your home or at work is very simple. It works just like the Internet.
First, you obtain the set-top box given by your provider and configure it as a bridge between your router and TV. Now, you open the menu and click on the channel. This request is sent to your IPTV provider, which sends it back to your device as data packets.
Not every Internet Protocol Television provider uses the same protocol for broadcasting. The most popular protocol for broadcasting live TV programs is IGMP (Internet Group Management Protocol).
Other protocols include RTSP (Real-Time Streaming Protocol), RTMP (Real-Time Messaging Protocol), and HTTP (Hypertext Transfer Protocol).
Why You Should Use a VPN with IPTV?
IPTV providers have become a real threat to traditional cable providers. Because of that, many Internet Service Providers conduct surveillance methods for monitoring their users.
This means that, in most cases, you aren't anonymous when using an IPTV without a VPN.
You can easily modify your IP once your VPN is turned on, letting you remedy the potential problems right away. Here's why you should use a VPN with IPTV:
Bypass Regional Restrictions
Even when using an IPTV, this well-known problem can be encountered. Users often wonder if they should use a VPN with this service and our answer is – yes! Despite a plethora of channels worldwide, some channels are limited to countries owning them.
For example, if you want to watch a local channel in Germany and you're not from there, your IPTV wouldn't allow you. This is where a Virtual Private Network comes into play. Allowing you to connect to thousands of servers worldwide, you can connect to the German server, for example.
This will allow you to access the channel from any country on the globe. So, a VPN is, after all, needed for an IPTV service!
Avoid ISP Throttling
Internet Service Providers aren't as good as they seem. Although they give you fast internet at a relatively affordable price, there are always some tricks upon their sleeves. At some point, all ISPs have throttled the internet service for their users.
Most of the average internet users aren't aware of this because they don't know what throttling is. To put it simply, it's a reduction in the speed of your internet connection.
ISPs do this intentionally to, as they say, regulate traffic and reduce network congestion.
While this is an effective method, it's not what you paid for. Have you ever encountered a simple 720p video stuttering on your fast internet connection? Well, that's the moment when you saw what throttling can do – reduce your internet speed, sometimes by a lot!
Throttling is done based on the type of content you're accessing. By using a VPN, your ISP won't know what type of content or data you're accessing, leaving you invulnerable to this issue.
Improving Streaming Performance Based on the Server Location
Let's get something out of the way. A VPN can't increase your internet speed. It's just a "station" through which your internet traffic passes before reaching its destination.
But, when it comes to streaming, a Virtual Private Network can improve your performance.
If you want to watch the channel from England, connecting to a server in this country gives you a smoother streaming experience. Of course, given that the server isn't crowded.
The Best VPNs for IPTV
If you want good performance, we recommend you to choose a fast VPN for streaming. So, what are the best VPNs for enjoying your favorite channels? Here are our top picks.
1. ExpressVPN (The Best VPN for IPTV)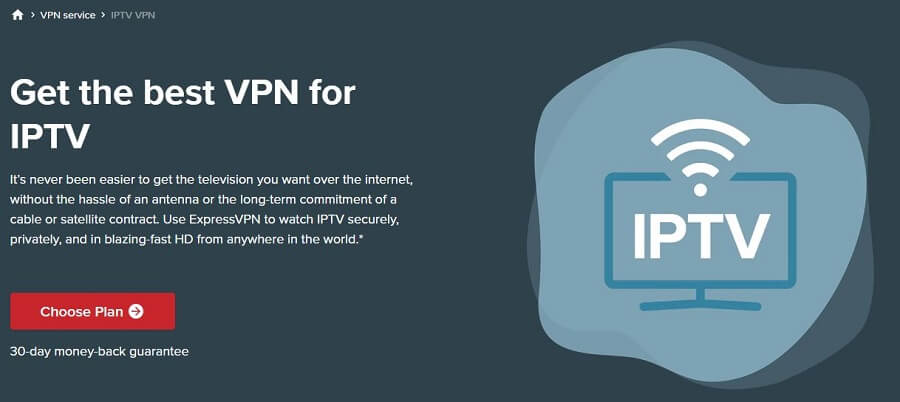 We all know ExpressVPN as the granddaddy of speed. In this case, it's no different.
With its unlimited bandwidth and excellent speeds, you'll be able to stream all channels at the highest possible quality. Aside from that, the provider can easily bypass any geo-restriction, so you can watch the channels even if you're from China.
The user interface of this VPN is intuitive and easy to get into, even for newcomers and first-time users. And if something's not clear, ExpessVPN has a well-known 24/7 customer support that's the best in the world.
It has 3,000 servers scattered in more than 94 countries.
If you want to sign up for ExpressVPN, you should know that there's a super-hot 49% discount, and three months free for a 12-month plan. Those who don't like it can use a 30-day money-back guarantee to get their money back.
PROS:
VPN router app (to benefit from unlimited connections)
No-logs provider
Very good speeds
A great solution for streaming
Custom support is available at anytime
5 simultaneous connections
---
2. NordVPN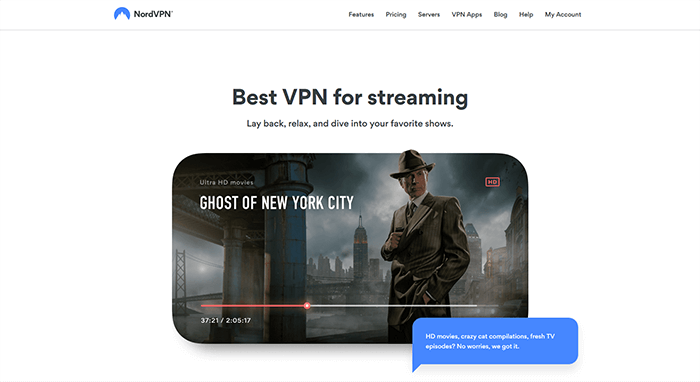 NordVPN is known by many for its tight security. With its Double VPN feature, your internet traffic passes through two servers, making it impossible for anyone to track you. As for the server count, the provider holds 5,400+ servers in 59+ countries.
Speed-wise, it's a bit slower than ExpressVPN, which is why we put it in second place.
But, when it comes to bypassing geo-restrictions and providing anonymity, NordVPN is a champ. Since it allows you to connect to six devices simultaneously, you can enjoy your IPTV on any device in your home.
PROS:
Servers for P2P
Fas speeds
Double VPN function
Competitive prices
Top-notch security
CONS:
"Only" 60 countries covered
No PayPal option for the payment
---
3. IPVanish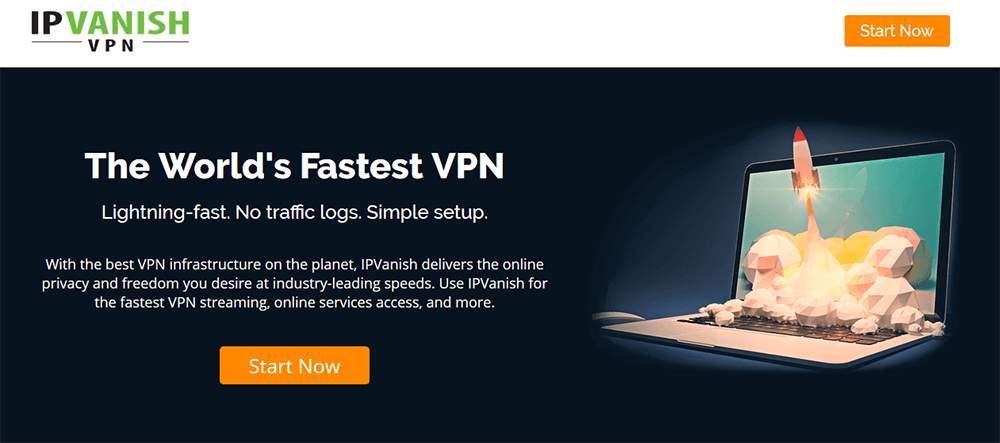 IPVanish is known for its amazing apps for all platforms – iOS, Android, macOS, Amazon Fire Stick, and Windows. The provider also allows you to use obfuscated servers, completely hiding your IP and identity from the government and ISPs.
The strict zero-log policy can attest to this, as IPVanish doesn't keep any data on its platform. Having 1,500+ servers in 75+ locations, you should have access to a vast selection of channels.
Since the company owns all of these servers, it's easier to get a response from the customer service when needed.
The great thing is that it comes with a 30-day money-back guarantee. If you don't like it, you have 30 days to make up your mind and get a full refund, no questions asked.
PROS:
Speeds are good
No-logging policy
P2P is allowed
Unblocks Netflix, Hulu, Disney+, and others
CONS:
US-based company
Troubling past
---
Summary
To summarize, the best VPN for IPTV is ExpressVPN. The reason for this is that streaming television channels require very fast internet connection, as well as numerous security options, which this provider has.
If you opt for other options, you won't have to pay too much as some really cheap VPN providers still offer great service.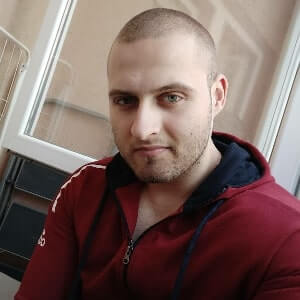 A professional writer with a Master's degree in Mechanical Engineering. Since his youngest age, he loves everything related to internet, technology, fitness, games, and dogs! He joined our team in order to bring his deep knowledge in security services, among which VPN is of course a key component.