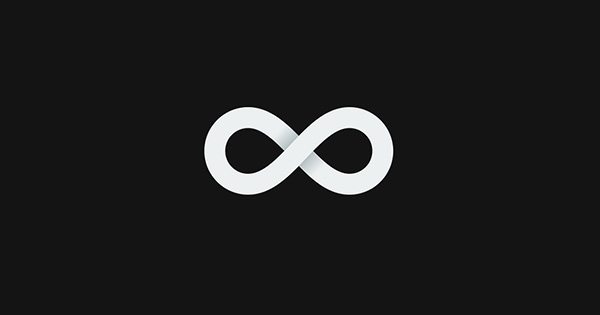 In recent years, the VPN market started skyrocketing, with dozens of providers emerging, promising the same – safety, security, and speeds. Despite all the cheap offers we get, people are still turning to free providers. Normally, free providers are good if you want to save money or use them for a short period. If that's your goal, you're in the right place. The best unlimited free VPNs are below – keep reading!
Free VPNs – Do We Recommend Them?
Before we give you our top choices, we need to talk about free solutions in general. There's an old saying that goes "if the product is free, you're the product." As soon as we heard it, it started resonating in our heads. It's a brilliant quote that can easily be applied to free VPNs, as well.
In almost all instances, free providers offer limited features, which is… okay, let's say. Even some premium providers aren't worth paying for, but that's a story for another time. If you're thinking about this route, you need to take a few things into account:
Weak Security
Free Virtual Private Networks offer really weak security. The industry-standard is 256-bit AES encryption, whereas, they'll often use 128-bit. Also, when using them, you're prone to be detected by hackers or your ISP, given that IP/DNS leak protection isn't the best.
Not to mention that they're often limited to one security protocol that doesn't include a kill switch. A kill switch is necessary for keeping your identity anonymous online. If the connection breaks, it shuts down the internet connection, preventing hackers and advertisers from tracking you.
Inability to Bypass Geo-Restrictions
Do you want to watch Netflix or HBO GO? And let us guess – you're not from the USA? Well, you can forget about it with a free provider. They usually can't unblock any website, let alone streaming platforms.
This applies to every geo-restricted site, and not just streaming services.
Slow Speeds & Limited Bandwidth
There are a lot of good and cheap VPNs on the market. But, if you decide to get a free provider, expect to encounter snail-like speeds and limited bandwidth. Usually, this limit will go from 500 MB (TunnelBear) to 10 GB (Windscribe), which is really low monthly.
You won't be able to enjoy torrenting or watch episodes of your favorite shows even for two or three days. Even for a mobile phone, a few gigabytes a month is really a bad deal. With more bandwidth-hungry sites, lasting for a whole month will be impossible.
Lack of Privacy
The last thing we want to point out is the lack of privacy. Free VPNs must earn for their "bread" somehow, and there are two ways they do this – through implementing ads and by selling personal info. Believe us – the second option is MUCH more prominent.
They claim to store no logs, all while they collect your personal info and browsing habits. Later, they'll sell all the information to third parties, violating your privacy in a snap of a finger
So, do we recommend them? No. For the most part, we do NOT recommend any free VPN options because none are good and unlimited. Except for one…
A Recommended Free VPN Option Almost Unlimited – ProtonVPN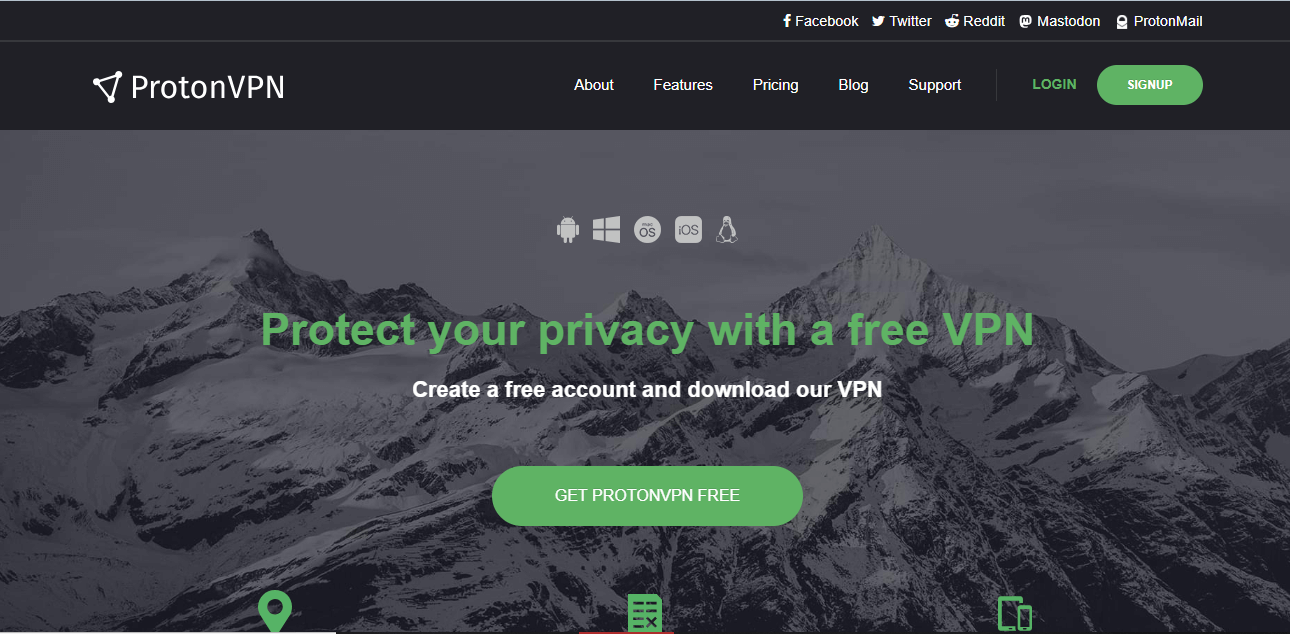 Are you wondering what is the best free VPN? Hail the almighty ProtonVPN, a Swiss-based provider that fulfills its promises without working behind your back. ProtonVPN is a great provider that offers apps for Windows 10, Android, iPhone, tablets, and even Android TV.
To clarify, we're talking about a premium provider that gives you a free plan with no strings attached. As we mentioned, though, every free provider or plan is limited, and so is this one. You get only 3 countries to connect to, one connection, and medium speeds.
On the brighter side, this is a true unlimited free VPN in terms of bandwidth. You can explore the internet to your heart's contempt, as long as you don't attempt to engage in P2P activities.
ProtonVPN's free plan won't allow P2P, but you can enjoy streaming and browsing social media sites anonymously. Being from Switzerland, it adheres to some of the strictest privacy laws, which grants superb privacy with a clear zero-logging policy.
Should you decide to upgrade, you can do so at any point. Just be aware that ProtonVPN isn't our recommended option due to its pricing, which is a bit higher when compared to its competition.
How You Can Get a Premium VPN for FREE?
We know what you want. You want a premium provider such as ExpressVPN for free. Did we get it right?
Unfortunately, the top-grade providers won't give you any free plans and we understand them. When you provide the best unlimited service on the market, you aren't going to just give it away for free, right?
The good news is that you can use a simple trick to use a premium provider for free, for a limited period. What you need to do is have some money on the payment service you want to use. We recommend a VISA or MasterCard since every provider supports them.
Now, you want to visit the provider of your choice (we recommend ExpressVPN), buy the longest plan, and take advantage of a 30-day money-back period. This will let you use the provider for 30-days risk-free, and have all the benefits of its premium services and features.
Then, if you like it, you can always continue with your subscription and enjoy everything it has to offer.
Best Unlimited Free VPNs – Top 3 Picks
Having unlimited stuff is always a good thing, especially when you don't pay a dime for it. Now that you know how to get a premium provider for free, here are the top 3 picks that will give you the best unlimited VPN experience free of charge:
1. ExpressVPN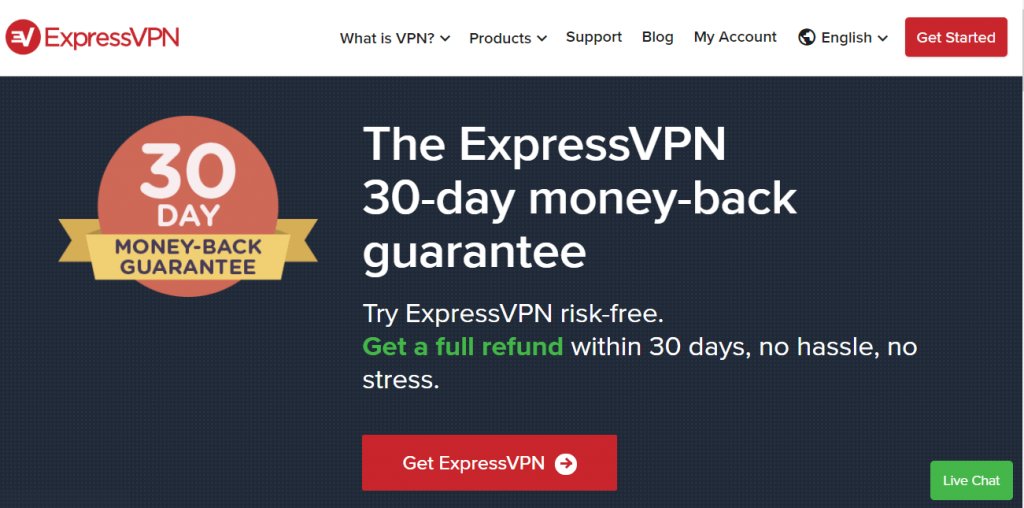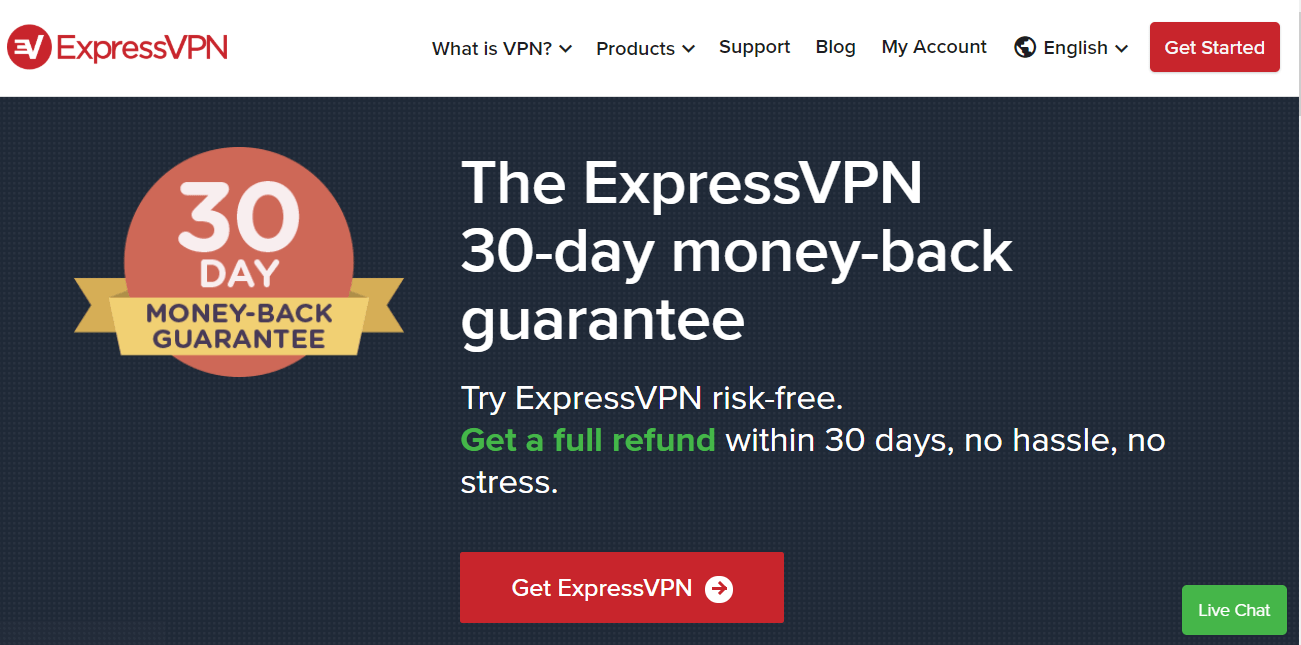 ExpressVPN is the fastest VPN in 2023, and overall, the best offer you can get. Why not get it for free, then? This premium provider offers a 30-day money-back guarantee, but unlike many other providers, it applies to the monthly plan as well.
The good thing is that this monthly plan costs a few dollars, so you get to use the provider for 30 days for a silly price. If you like it and you want to pay for it, know that you'll get a 49% discount and 3 months free for an annual plan.
Users who love privacy and anonymity online will value ExpressVPN. It's a provider that uses military-grade encryption and outstanding IP/DNS leak protection. Moreover, it offers 3,000+ servers in 94 countries worldwide, allowing for stable and reliable connections.
ExpressVPN is great at unblocking sites, as well, unlike many free providers. You can stream Netflix, Hulu, HBO GO, Disney+, and Hotstar, but also engage in P2P activities. Needless to say, this is an unlimited package with unlimited bandwidth and 5 simultaneous connections.
This means that you can protect 5 devices at the same time, on the same account. Speaking of devices, ExpressVPN covers all the major and minor platforms, including routers, Roku, Apple TV, Chromecast, and every internet-capable device.
As an icing on the cake, there's 24/7 customer support for all VPN-related issues. They respond quickly and will fix your problems in no time!
Use ExpressVPN Risk-Free for 30 Days >
2. NordVPN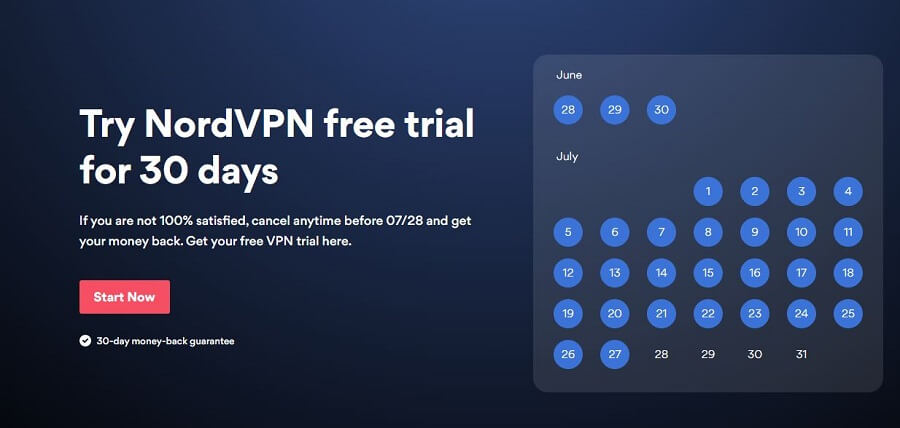 NordVPN is, for many users, the best VPN around. If you check a list of the best VPNs according to Reddit, you'll see that the situation is pretty much the same. For the start, the provider offers a free trial on mobile devices, but also the possibility to use it for 30 days risk-free with no limitation.
In comparison to ExpressVPN, NordVPN is a bit cheaper. However, you're going to go for a free option, so no need to worry about it. Much like ExpressVPN, it offers a 30-day money-back guarantee for all plans, so you get to test it fully.
What makes NordVPN special is its number of servers and strict focus on security. The provider packs 5,600+ servers in 60 countries around the globe, resulting in impressive coverage and the ability to bypass geo-restrictions.
NordVPN easily unblocks streaming sites and allows you to enjoy torrenting safely. It offers dedicated servers for such activities, accompanied by Double VPN and obfuscated servers. These servers increase your security and privacy by adding additional security measures.
256-bit AES encryption is here and works in conjunction with an automatic kill switch. Both of them ensure that your IP is never exposed to prying eyes. During the 30-day free period, NordVPN lets you use unlimited bandwidth, which will come in handy for those lazy Sundays on Netflix.
Lastly, the provider lets you use its CyberSec feature, which is essentially an ad-blocker. You can now forget about annoying ads and enjoy the internet fully!
Get NordVPN 30 Days for Free >
3. CyberGhost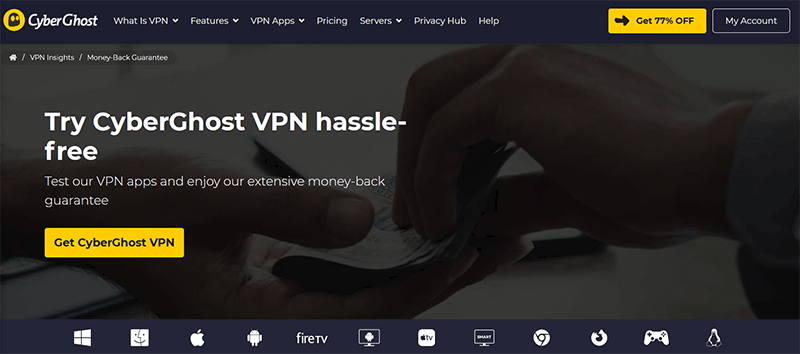 Although you can get CyberGhost for free (for a limited time but unlimited features), it's the most generous provider in this regard. The reason being is because it offers a 45-day money-back guarantee, instead of 30 days, as every other provider does.
This applies to its 3-year, 2-year, and 6-month plans, while the monthly plan gets a 14-day money-back guarantee. If you want to test it for some time, but you don't want to pay a more expensive price, a monthly plan will give you only 14 days free, so look out for that.
On the brighter side, these free periods are unlimited, so you get to experience everything that the provider offers. And it offers a lot, starting with 7,000+ servers in 90 countries. CyberGhost also has dedicated servers for streaming and torrenting, something that many free providers lack.
You'll like it for its simplicity, thanks to intuitive apps across all platforms. The provider also lets you connect it to the router, which effectively protects every device connected to it. CyberGhost uses 256-bit encryption, has an automatic kill switch, and an ad-blocker that will shield you from trackers and advertisers.
For its price, this is the best unlimited VPN service you can get. You get 7, and not 5 simultaneous connections, plus 24/7 customer support available through live chat. CyberGhost is definitely one of the top providers for a long-term commitment, should you decide to play that card.
Enjoy CyberGhost 45 Days for Free >
Summary
To wrap things up, we don't recommend free providers because of privacy and security issues. Plus they are not free unlimited VPNs as they offer limited bandwidth and weak connections that will hinder your browsing experience.
If you want an unlimited free VPN for an infinite period, your best bet is ProtonVPN. But, if it's the top-grade service that you want, our recommendation is ExpressVPN and its 30-day money-back guarantee.
You can always get a paid subscription plan if you want, later on. And honestly, we recommend doing so if you care about your privacy online.
FAQ
⚠️ Are free VPNs safe?
It really depends on which provider you are going to choose. But be aware that most completely free VPNs are not secure. Many keep logs to resell them to third-party companies.
If you want a free VPN at all costs (but you should know that they're not totally unlimited), you can turn to Windscribe or ProtonVPN.
? How do free VPNs are making money?
By reselling the browsing data of their users. Or in some cases, by offering a higher-quality paid service alongside their free offer (which is more than limited, to encourage people to pay).
❓ Is it possible to find a free unlimited VPN?
A completely unlimited free VPN (regarding the number of servers, data consumption, etc.) unfortunately does not exist. On the other hand, you will be able to enjoy a free and unlimited quality VPN thanks to the 30-day trial offered by ExpressVPN.
? Are VPNs legal to use?
Of course. Using a VPN is perfectly legal in over 95% of countries around the world. There are only a few exceptions in countries seeking to heavily censor the Internet.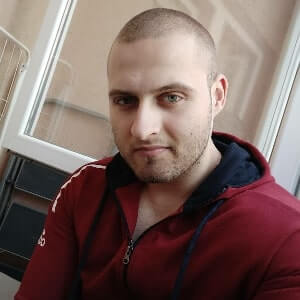 A professional writer with a Master's degree in Mechanical Engineering. Since his youngest age, he loves everything related to internet, technology, fitness, games, and dogs! He joined our team in order to bring his deep knowledge in security services, among which VPN is of course a key component.