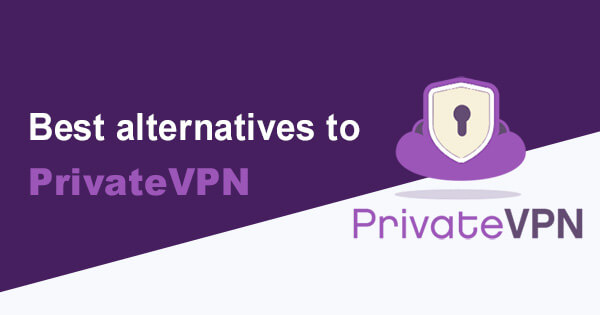 With each passing year, the VPN market is becoming more competitive. Considering the myriad of newcomers, we decided to go ahead and do a review of one that has been around since 2009 – PrivateVPN. This Swedish-based service does seem to have certain potential because it does great unblocking streaming sites. It also does well with torrenting and offering proper encryption. However, it simply is not the optimal choice. Before we discuss a couple of relevant alternatives, we want to highlight the main cons of PrivateVPN. Let's get right to it!
Why Can PrivateVPN Be Disappointing?
It didn't surprise us that PrivateVPN has its own weaknesses since no service is perfect. Still, the fact that these outweigh the pros is what causes us huge concern.
Weakness #1: 14 Eyes Alliance Jurisdiction
If you have ever used a VPN, you are well aware of its main purpose. It offers an alternative IP address and encryption for anonymous browsing.
Unfortunately, confidence that your data and private info will not end up in the wrong hands doesn't solely depend on encryption and leak-protection.
The fact that this provider is based in Sweden means that it adheres to the regulations of the 14 Eyes alliance.
As a consequence, PrivateVPN has the obligation to hand over any data, browsing history, and privacy info that they have on you. This is, of course, if some of the local authorities from the allied countries request it.
Keep in mind that the gravity of this situation depends on the logging policy, but that is a matter that we will discuss down below.
For now, you must be aware of the fact that you are not completely protected. This also affects the potential for torrenting. While it is completely supported and unlimited, your location may be tracked and handed to authorities, which is a huge concern and a reason to look for an alternative to PrivateVPN!
Weakness #2: Sketchy Logging Policy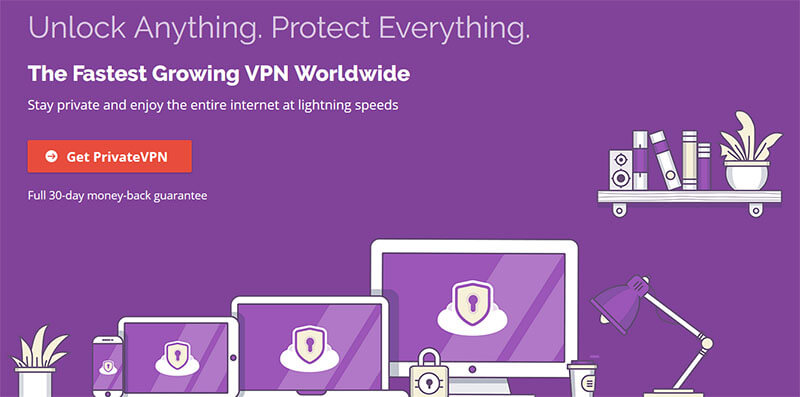 Another huge issue that we have with this provider is the fact that it may not be that transparent after all. While PrivateVPN claims to offer the best no-log privacy policy, that is not true.
We decided to do a more detailed review of their logging policy and determined that there is a high chance this provider is selling your data to third parties. This is certainly not something you are looking for from a VPN.
What info does it store? From what we found out, it stores your IP address, as well as activity and connection logs. This contradicts the idea of anonymous browsing.
Luckily, there are relevant substitutes that ensure a strict no-log policy. That is something we will be discussing down below.
Weakness #3: Slow Speeds
It is a fact that any VPN that you subscribe to is going to slow down your internet connection. Still, this doesn't have to mean that you will not be able to stream and play games because of connection issues.
Unfortunately, PrivateVPN didn't show that it is reliable when it comes to server speeds.
First, we tested their New York location and found the drop to be quite dramatic – the download speed went from 100 Mbps to 60.
Additionally, the upload speed went from 211 to 30 Mbps. Also, we encountered a ping spike to 140 ms. We saw similar results with the server in the UK, even though it was much closer to our primary location. The download speed dropped by 70%, and the upload speed went down by 75%.
Furthermore, the server in Singapore was almost unusable, considering the ping of 300 ms and download and upload speed that was at 20% of the original connection speed.
Weakness #4: Stability
Believe it or not, issues with disconnection and time outs are a much more common issue than you would suppose. We were quite troubled to find out that PrivateVPN is not able to provide a stable connection for its customers.
While we were using the US locations, the VPN redirected us from one location to another without asking for permission. We understand that the algorithm registers the location that offers more reliable performance.
However, the fact that a huge percentage of their servers are almost unusable makes us want to look for relevant replacements to PrivateVPN.
Weakness #5: Small Server Park

The original idea of any VPN is to allow safe and secure browsing while bypassing geo-restrictions. The ability to do this without issue increases with the number of locations. What you should take into consideration is that PrivateVPN has been around since 2009.
Thus, you would expect that the number of different locations would be in the thousands. Unfortunately, this is not the case. From what it seems, this provider offers just above 150 locations in 68countries.
While not as limited as some free providers, this number should be higher considering the $10.50 single-month subscription fee.
Also, a percentage of their servers are extremely slow or unreliable, and that makes us think twice about choosing it.
Favorite Alternatives to PrivateVPN: 3 Paid Providers
The idea of this article is to be as objective as we possibly can. Yes, PrivateVPN does have its strengths, but for a user who wants a stress-free experience, it simply doesn't do the trick, hence you should look at alternatives.
The fact that the servers are quite slow and unreliable is the first reason why you should reconsider the idea of subscribing to it.
Luckily, we did our best to move forward and provide a few equivalents, as well as VPNs that offer better performance.
ExpressVPN: The Best Alternative to PrivateVPN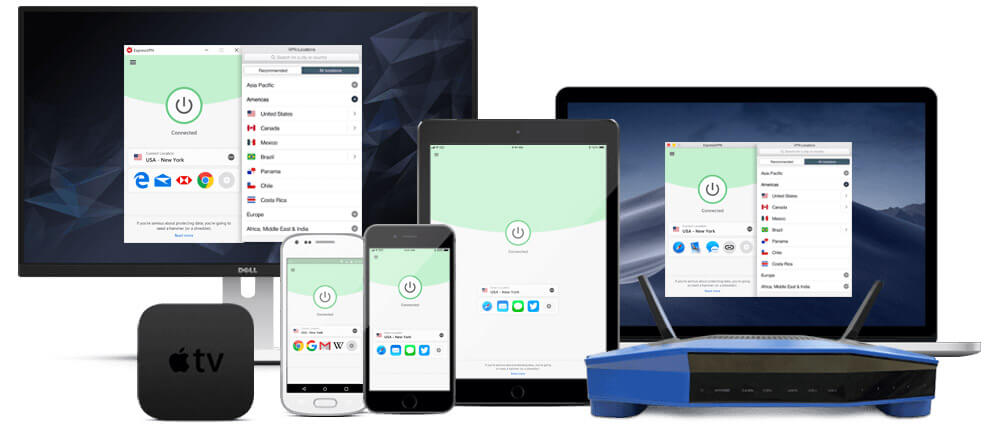 If you have ever Googled a VPN, chances are you came across ExpressVPN. It simply is one of the leading names in the industry for a few reasons.
First and foremost, this provider is one of the rare providers that can be praised for its fast performance. Even with over 3,000 locations, the fact that the speed drop is unnoticeable is an argument in favor of this VPN.
We did a couple of tests and found that the ping stays quite low, while the speed drop is in the range of 10% when it comes to US and UK servers. Yes, the performance may vary depending on your proximity to a certain location, but the average results are quite promising.
We had a fair ping of 50 ms, as well as a download speed of 1500 Mbps and an upload speed of 117 Mbps while working with it. Not only that but, as Reddit users claim, by choosing ExpressVPN, you'll have the best VPN app for Android.
Last but not least, the overall usability makes this provider a great choice. It is compatible with most operating systems, including Mac, Windows, Android, iOS, and Linux, and it keeps the installation process quite simple.
CyberGhost: A Great Replacement for PrivateVPN, Particularly to Get More Servers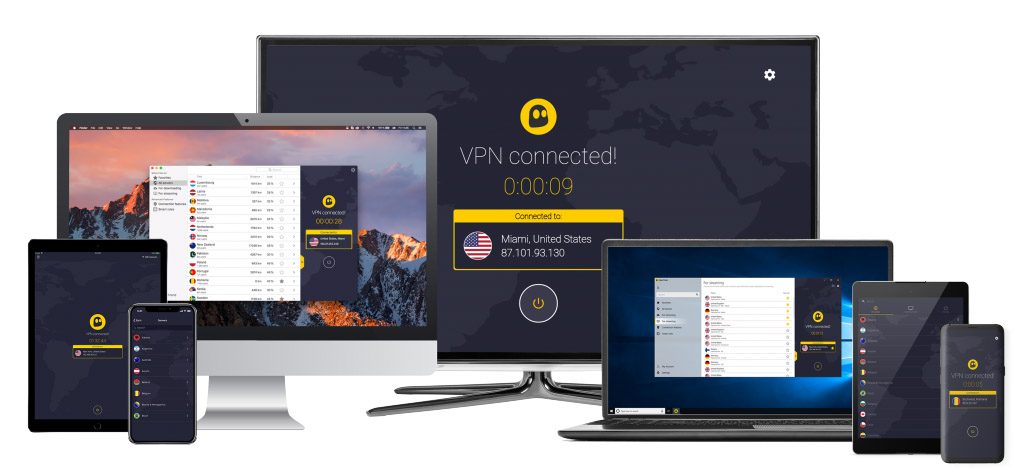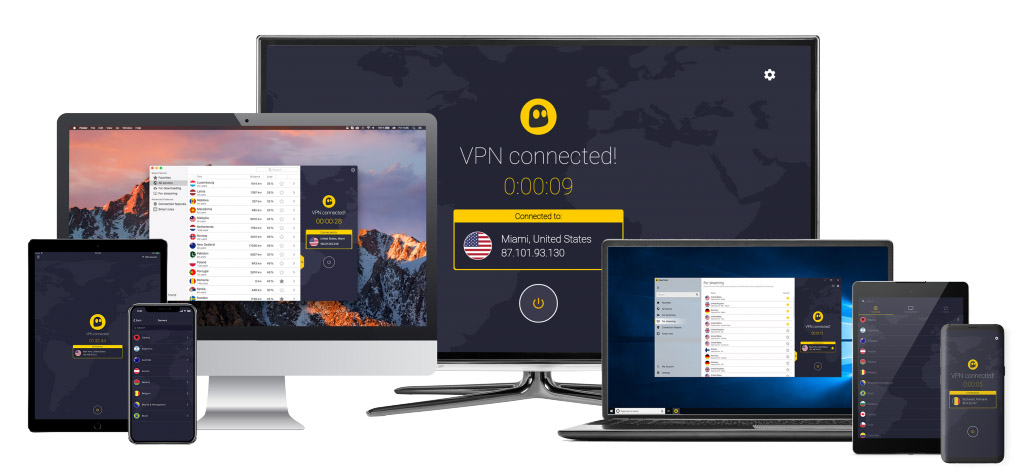 We suggested that one of the main issues with PrivateVPN is the fact that its server park is quite limited. This affects the overall ability of a provider to allow flawless bypassing of geo-restrictions.
The alternative for this issue is CyberGhost. As one of the most affordable VPNs, for which you can pay less than 3$/month and make good savings with this provider.
Thus, you are looking at over 6,000 locations set in more than 90 countries across the globe. These stats even beat NordVPN, which was considered to be the best in this category for a long time.
The fact that CyberGhost offers thousands of locations on all continents except Antarctica contributes to its overall value. Additionally, you will be able to access Chinese content, as it offers a server in Hong Kong and a couple of mainland locations.
In the end, we are quite happy to notice that its customer support and overall usability is at an impressive level, as well.
NordVPN: The Safer Option than PrivateVPN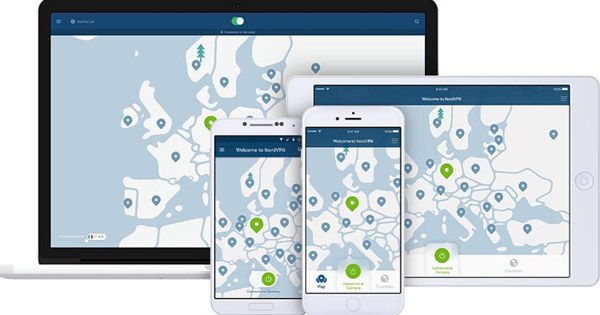 As we have mentioned above, NordVPN is one of the most reliable providers on the market.
The main reason why we consider it to be a proper substitute for PrivateVPN is because of the robust security features that it allows. Starting with the encryption, you are looking at 256-bit AES.
This is considered to be the industry standard used by organizations such as the FBI, CIA, as well as banks and governments.
Another feature that reduces the risk of your primary IP address getting exposed is the built-in kill switch. This tool ensures proper leak protection by closing any apps that are running at the moment of a connection timeout.
Also, NordVPN is one of the rare VPNs that actually stays true and friendly to its customers by ensuring a strict no-log policy.
We did a thorough review of it and found that it doesn't keep any of your data or private info. Additionally, if you were worried about whether there are any legal consequences and if NordVPN adheres to the strict 14-Eyes alliance regulations – it doesn't.
With the provider set in Panama, a country that doesn't have a data retention law, you are completely safe and secure. Last but not least, NordVPN is highlighted by over 5,500 different servers in over 50 countries.
Even better, if you change your IP you could even save some cash on flight tickets when traveling. To bypass geo-restrictions, this VPN is just great.
The Best Free Alternative to PrivateVPN
We understand that many of you are on a tight budget and aren't able to enjoy a paid VPN service.
While we think that the aforementioned alternatives to PrivateVPN are quite affordable, there is a Windscribe plan that is completely free.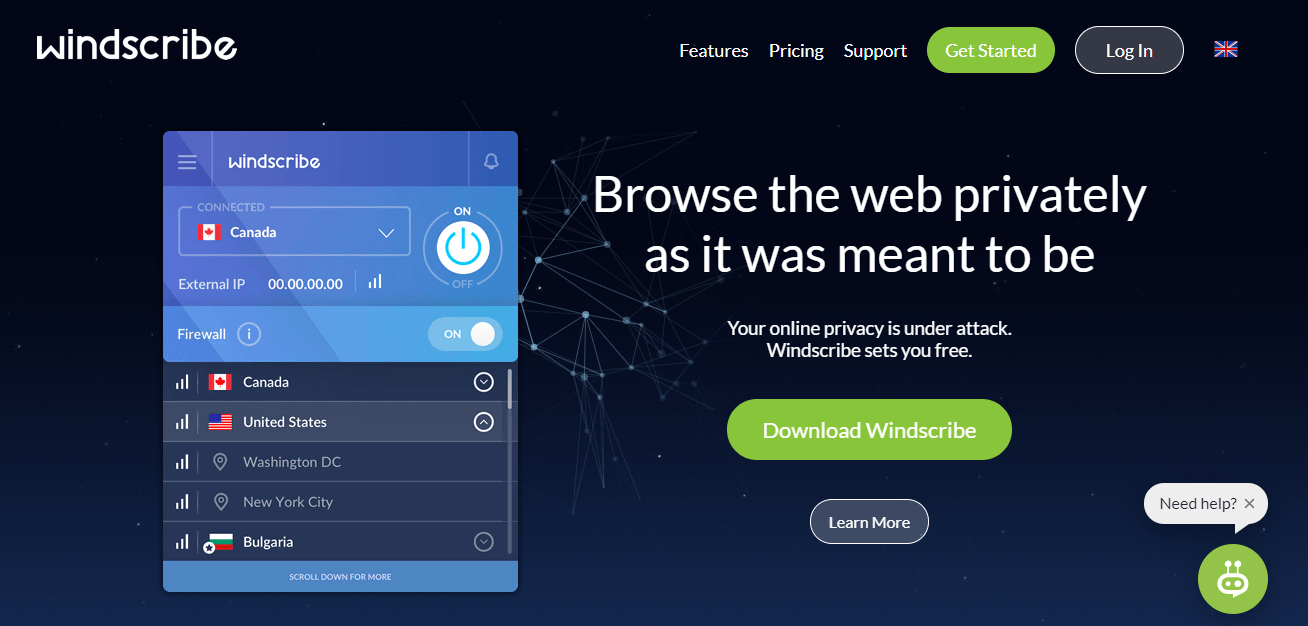 Overall, the reliability of this VPN is good. Easy to use and compatible with up to 6 devices at a single time, you will get to enjoy the versatile performance.
Additionally, it seems to carry the potential of unblocking streaming sites, including Netflix, which is of great importance to most people (but only on its paid version). However, you shouldn't forget that the fact this plan is completely free, so it comes with a few limitations.
First, you can't exceed 10 GB of data transfer per month. If you were planning to watch HD videos, you will burn through this amount quickly.
Additionally, out of the 480 servers that come with the paid plan, you are getting just 14. Last but not least, you can't be sure that your browsing data and info is not sold to third parties, as that is what most free providers do.
Thus, unless you can't afford a paid plan, we recommend ExpressVPN, NordVPN, and CyberGhost as providers that you will not regret!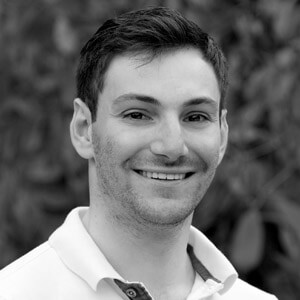 Flo is the founder of the-bestvpn.com. Really concerned about security on internet, he decided to create this website in order to help everyone find the best VPN. He's got a Business School background and now is 100% dedicated to keeping his website alive.