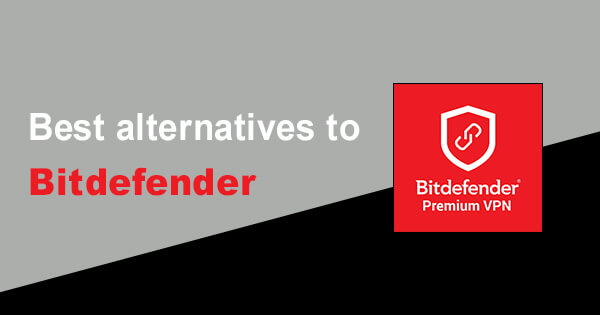 When talking about VPNs that claim to offer reliable performance and anonymous browsing, it is hard not to mention Bitdefender. Based in Germany, this provider claims to have 43 million active subscribers. This number is huge and, honestly, quite hard to believe. However, this provider does offer both a paid and free service, so it might be true. Still, even if it was as popular as the company claims, that doesn't mean that their service is worth your money and time.
We did our best to review this VPN to help you make an educated decision on whether you should subscribe to it or not. Also, you will find the best alternatives to Bitdefender VPN in our eyes.
Why Can Bitdefender Be Disappointing?
Bitdefender, much like any other product, has its own pros and cons. We can't deny that it offers good pricing options.
Also, it has good potential to bypass restrictions, being able to unblock Netflix if you decide to opt for their premium plan. However, this is where the potential for great value ends.
We found that the disadvantages that come with subscribing to Bitdefender are simply not acceptable.
Weakness #1: Sketchy Logging Policy
One of the most common flaws that many popular VPNs are highlighted by is data logging.
We weren't surprised to read that Bitdefender claims a strict no-logging policy. However, their official disclosure was quite sketchy, so we decided to dig a little bit deeper and found a couple of concerning points.
The fact that they temporarily store info on the browser and operating system that you are using is fine, but that is not all. It seems they keep a record of your original IP address, as well.
If you would ask us, this raises a huge red flag, because you want a VPN provider to ensure a safe and secure connection. Bearing this in mind, keeping a record of your IP address carries a risk of your true location being revealed to an ISP operator or the authorities.
Thus, it is safe to say that Bitdefender can't be considered an anonymous VPN.
Weakness #2: German Jurisdiction
How big the damage of a sketchy logging policy can be, depends on many factors. The main one is the headquarters location of the VPN.
Unfortunately, things aren't great here, because Bitdefender is based in Germany.
As you probably know, this country is a part of the 9 and 14 Eyes surveillance alliance. This means that any of the allied governments can ask to get the stored info, including your original location, from Bitdefender.
The risk of 14 different countries being able to find out more about your browsing history and data is certainly one you shouldn't agree to take.
Luckily, there is an array of safe and secure VPN replacements that offer a privacy-friendly jurisdiction (we will talk about these down below).
Weakness #3: Awful Usability

Maybe the worst part of Bitdefender is that the service they offer is completely unusable, hence you want to look at alternatives. We are mostly talking about the experience that we had using Windows.
However, we can also argue that this provider is not good for iOS or Android phones, either. While the downloading and installation process was quite fast and simple, the issue occurred the moment we logged in to their VPN service.
We encountered a blank white screen a couple of times, although we restarted the app and logged in more than a few times. We connected using a couple of different PCs to make sure that it was not an issue with our device.
Concerned with the experience that we had, we contacted customer support but received nothing other than general-purpose, vague answers.
Weakness #4: Unreliable Customer Support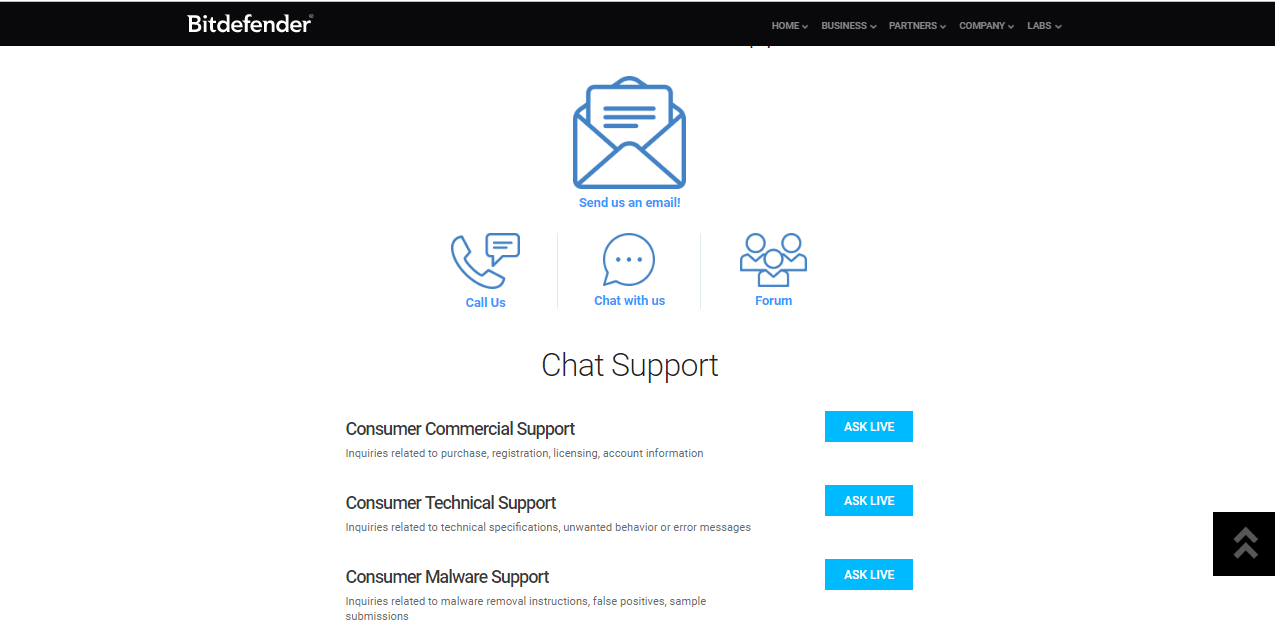 Effective customer service is a good sign that you should trust a VPN. However, we can't say this for Bitdefender.
First and foremost, they offer just a single form of contact, and that is the ticket inquiry. There is no live chat or phone number that you can call to get a faster solution to your issue.
This is not the only problem, though. Once we sent our request questioning why we are having problems with their Windows service, we waited for 36 hours before receiving an answer.
Yes, the automatic response came after a couple of hours, but that didn't do us any good. Once the customer team actually replied, we didn't get an effective solution from them.
Instead, we received a suggestion to restart the app, which we had already done a couple of times.
Weakness #5: IP Leaks
Bitdefender does a fine job of providing a couple of different protocols, including IKEv2, L2TP, and OpenVPN for the premium plan.
Also, you will enjoy either the 128-bit or 256-bit AES encryption, depending on the subscription option that you go for.
However, this is where things go wrong.
We performed a couple of leak tests and found that the Bitdefender failed 2 out of 6 times. Looking at a couple of Reddit articles, it seems that other users also emphasize the WebRTC and DNS leak risk for Bitdefender VPN.
With this in mind, it is safe to say that it is not the fan-favorite when it comes to providing anonymous and secure browsing.
The same goes for the malware risk, as well. From what it seems, Bitdefender doesn't provide necessary protection in this matter, either.
Favorite Alternatives to Bitdefender: 3 Paid Providers
There is no sugarcoating it – Bitdefender is not a VPN provider you can rely on for a user-friendly interface or uninterrupted, anonymous browsing.
However, there are several equivalents or better providers that will give you an anonymous browsing experience for a portion of the price.
We did some research and decided to highlight the best names to use to alter your IP!
ExpressVPN: The Best Alternative to Bitdefender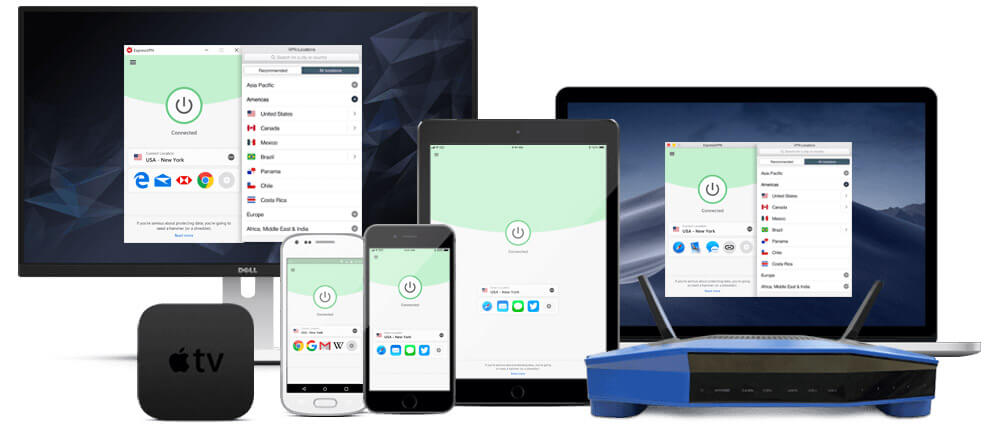 From what we have mentioned above, you can't conclude that Bitdefender is the safest provider on the market. This is not only because of the sketchy logging policy and German jurisdiction but also because of the leak risk.
Luckily, ExpressVPN is there as a great replacement that comes at a somewhat higher price but is worth every dollar. The British Virgin Islands jurisdiction that this VPN is highlighted by will keep you worry-free.
No government will be getting a hold of your browsing data and privacy info.
This is not all, as ExpressVPN also assures us of a strict no-logging policy. Thus, you will not have to worry whether your browsing data may be sold to a third-party website or not.
There is a myriad of cool features that this provider is highlighted by, including the fact that it offers more than 3,000 different locations.
Also, it has the ability to access censored content in China, Russia, and Saudi Arabia. Additionally, it is a good solution to avoid DMCA sanctions. Overall, this is a VPN that is incredibly fast, safe, and effective!
CyberGhost: A Great Replacement for Bitdefender, Particularly for Customer Support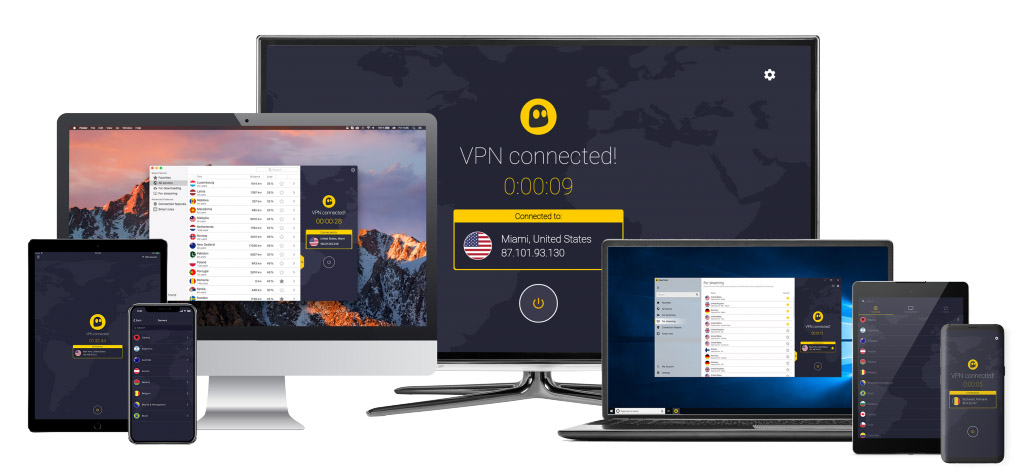 You are going to come across issues while using a VPN. This is why a provider must offer a good customer support team that can take care of any issue related to their service.
And of course, this is exactly what CyberGhost does. In our opinion, their customer service is the most effective, given the 24/7 live chat that they offer.
We tried it a couple of times from different locations and found that the uptime is truly one you can rely on. Also, the operators are incredibly helpful and friendly.
This, along with the more than 6,800 servers in around 90 countries, makes it a Bitdefender replacement that you will not regret. If you want to find out more about CyberGhost, as well as their highlighted service, click here.
NordVPN: The Easier Option than Bitdefender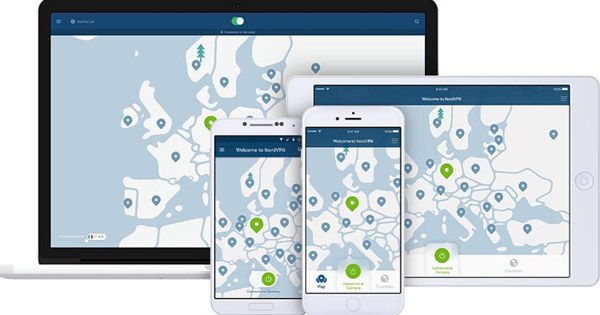 Among the most common reasons why people subscribe to a virtual private network is to access streamed content across the globe.
Unfortunately, other than with Netflix USA, Bitdefender wasn't able to offer great performance in this aspect.
That is why we find NordVPN to be the best choice for people who are looking for flawless unblocking ability.
Firstly, you will be able to access the most popular streaming platforms across the globe. Not only that, but you can also enjoy sports TV, foreign channels, and watch the entire MotoGP season.
Along with this, it is also safe to say that NordVPN is extremely easy to use. The installation process is done within a couple of minutes and the pre-made apps for different devices are user-friendly.
Also, the fact that it is compatible with the TOR browser makes it a great choice for anyone who was hoping to experiment with dark web browsing.
Last but not least, it offers many different payment methods and subscription options, making it a viable and affordable choice!
The Best Free Alternative to Bitdefender
The three providers just mentioned are all great choices that will allow you to browse and enjoy censored content. Plus, you can do so without the risk of your info being revealed to governments or third-party websites.
When it comes to free services, though, we see Windscribe as the best option. The first reason is that we don't think that they sell your data and private info to other parties.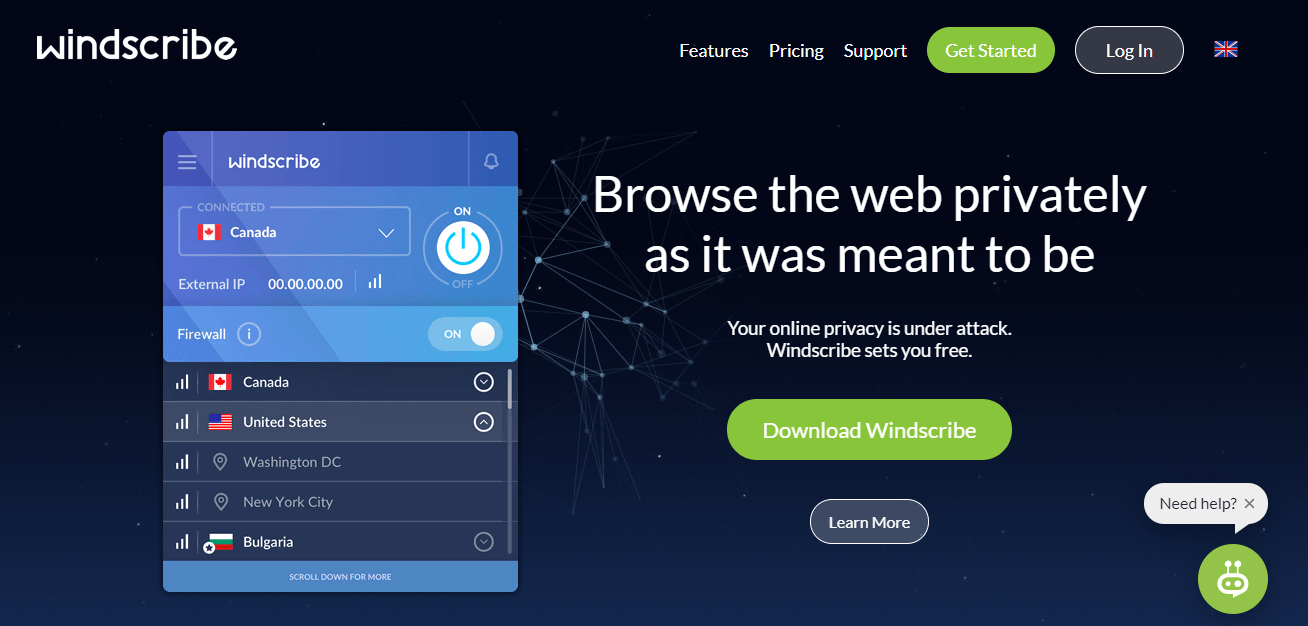 Additionally, you can enjoy P2P transfers. While not at an optimal speed, this is still respectable, as you are not paying a dime.
However, keep in mind that it is limited to 10 GB for every 30 days. Also, out of almost 500 locations offered with their paid service, you will be able to connect to just 14.
Thus, for an unlimited and all-inclusive experience, ExpressVPN and NordVPN are better options!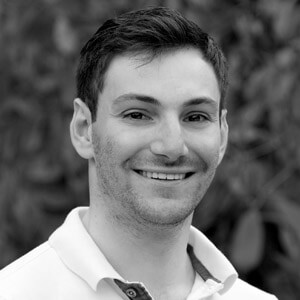 Flo is the founder of the-bestvpn.com. Really concerned about security on internet, he decided to create this website in order to help everyone find the best VPN. He's got a Business School background and now is 100% dedicated to keeping his website alive.