Global surveillance is one of the most persistent problems in the online world. With recent discoveries, we've learned that there are certain info-sharing alliances that some countries participate in. Depending on which alliances we're talking about, three terms often appear – 5, 9, and 14 Eyes. In the following article, we're going to explain what these terms mean and see why they're important for your online privacy and security. This is a very important topic, so make sure that you pay attention!
5 Eyes, 9 Eyes & 14 Eyes – What Are They?
To explain the existence of these alliances, we need to go back to the Cold War era. For those who don't know, the Cold War was "waged" between the United States and the former USSR. The US had a great relationship with the United Kingdom, so they decided to form a so-called UKUSA Agreement.
5 Eyes
UKUSA was an intelligence-sharing alliance with a goal to decrypt and disrupt USSR's intelligence. By the end of the 1950s, a few more countries joined the alliance – New Zealand, Australia, and Canada. We can notice that these are all English-speaking countries, and to this day, the 5 Eyes alliance remained the same.
Needless to say, with decades of existence, the 5 Eyes alliance was only getting stronger, as the internet came into play, where surveillance started to become more and more prominent. The shocking fact about the alliance is that it was kept unknown until the beginning of the 2000s.
Later, in 2013, the rumors were confirmed.
At that time, a famous NSA agent, Edward Snowden, posted some documents online that would later prove to be true. He discovered that there's a huge intel-sharing network with the goal of spying on the online activities of millions of people worldwide.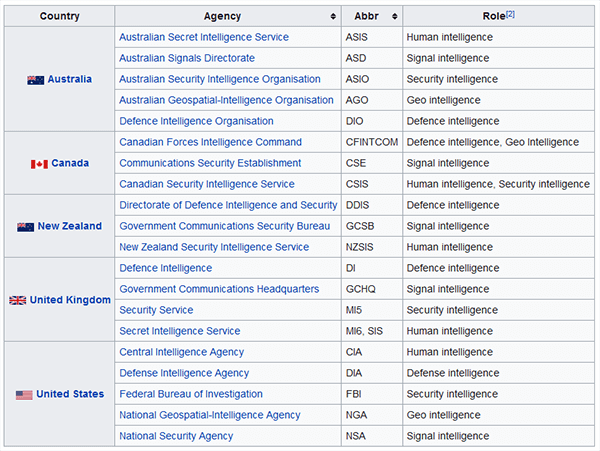 9 Eyes & 14 Eyes
What about 9 and 14 Eyes? Well, shortly after discovering about the 5 Eyes' existence, Edward Snowden found out about the other two. However, these alliances are not as "malicious" as the 5 Eyes, which took government surveillance and data-sharing to a whole new level.
Still, 9 and 14 Eyes DO participate in government surveillance programs and represent a serious threat for those who care about privacy online. To put it simply, the other two alliances are more like extensions of the basic one – the 5 Eyes.
Furthermore, some intel suggests that there are a few "third-party" countries that cooperate with the 14 Eyes. These countries also participate in data sharing, making them suspicious in terms of online privacy.
A Complete List of Countries from the 5/9/14 Eyes
In this section, we're going to mention ALL of the countries inside these alliances, as well as potential third-party contributors. You must be aware of all the countries so that you can preserve your privacy online accordingly.
5 Eyes: USA, UK, Canada, New Zealand, Australia
9 Eyes: 5 Eyes + France, Norway, Denmark, the Netherlands
14 Eyes: 9 Eyes + Belgium, Sweden, Spain, Italy, Germany
Potential countries: South Korea, Israel, Singapore, Japan
As we can see, this list contains the majority of European, US, and Asian countries. The vast majority of contributors are located in Europe, such as Italy, Spain, Belgium, and so forth. However, these countries aren't as dangerous as the countries from the 5 Eyes.
The 5 Eyes is still a major source of government surveillance that has a huge impact on the users' privacy on the web. We want you to remember these countries well, and if you live in some of them, we implore you to keep reading.
What Is the Impact on the VPNs and Its Users?
The the-BestVPN team is composed of experts that care about online security and privacy. Not only do we care about it but we know a whole lot about this topic. That's why we pledge on helping other people preserving their identity while surfing the internet.
The whole existence of these alliances poses a serious threat worldwide. For that reason, it's very important that you grasp the effects on you, but also the VPNs you're using. Let's see why the things we're talking about are such a big deal.
Violating Privacy
Obviously, the biggest impact of these alliances (5 Eyes, 9 Eyes, 14 Eyes) can be seen in privacy. Every human being should have privacy and we strongly believe in that. In theory, we do have privacy. We can sit at home, browse porn sites, or enjoy gambling, with no one knowing about it.
However, there's ALWAYS someone who knows exactly what you're doing online. Countries from these alliances are a cesspool of government surveillance, which trumps your privacy right away.
If someone sees every step you take online, what you're chatting about, or listens to your phone/video calls, how exactly are you private? Just remember that they have been spying on citizens for decades! These are HUGE data servers with millions of megabytes of personal information regarding every living being on the planet.
Remember that knowledge is potential power. But, if that knowledge can be used, it becomes power. Now, if the government knows every bit of information about you, it means that they can use it at some point.
They know exactly where you're going, what you're doing, and what you've done in the past. With all the tracking technologies at their disposal, governments can now easily find everything they want about you in a matter of minutes.
Data-Retention Laws
Often, countries from these alliances impose certain data-retention laws. Let's use some of the countries as an example. The United Kingdom's government came up with the Investigatory Powers Act a few years ago.
This new law imposes that all telecoms and providers are obligated to record your text messages, connection times, and browsing history 24/7/365. Although the information was meant to be stored for 2 years, the new "batch" of information would again arrive, resulting in constant surveillance.
Another country from the alliance did practically the same thing, and of course, it's the US. At the beginning of 2017, the government gave full rights to ISPs to record citizens' online activities and SELL them to third parties.
Now, not only the government will know everything about you, but also third-party companies that may or may not be a part of the government. Needless to say, these countries adhere to these laws long before we found out about these laws and legislations.
To make matters worse, VPNs under the 5/9/14 Eyes jurisdiction will often time store logs, which they can later hand out to the government. This allows the government to access the provider's servers whenever they want, and get the information they need against someone.
That happened to HideMyAss once, when the FBI traced the suspect through one of the provider's IP addresses. HMA is, by the way, from the United Kingdom.
Best VPNs Outside the 5/9/14 Eyes
Even if you're not living inside these dangerous jurisdictions, using a VPN from the 5/9/14 Eyes is the devil's business. To avoid privacy issues, we recommend getting a provider far away from these countries.
We've come up with the top 3 picks that you should get if you want to avoid the aforementioned issues:
1. ExpressVPN (British Virgin Islands)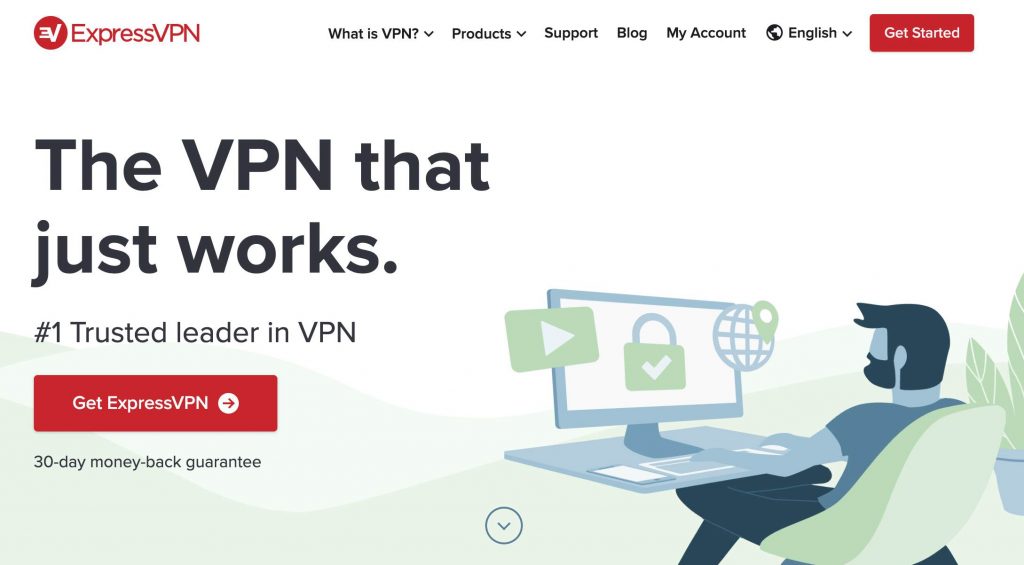 ExpressVPN is a trustworthy VPN provider that even got an external audit from PwC. With its zero-logging policy in place, you can rest assured that the provider will never store compromising information about you.
And since it's from the British Virgin Islands, far from the 5-9-14 Eyes, it will NEVER hand your data to the government.
The main thing about this provider is that it's very secure. You get 256-bit AES encryption, accompanied by a Kill Switch. Both of these measures make sure that your connection is secure, but also untraceable by the government or your ISP.
Moreover, the provider offers 3,000+ servers in 94 countries, making it easy to bypass geo-restrictions and avoid censorship. You'll like it for its ability to unblock websites, which will allow you to enjoy Netflix or HBO GO abroad.
ExpressVPN gives you 24/7 support available through live chat, as well. They can fix your VPN-related problems in no time, with their blazing-fast responses. Lastly, you get up to 5 simultaneous connections on a single account, which is a great deal for the money.
Speaking of money, ExpressVPN is on a 49% discount and 3 months free for a 12-month subscription plan. It's at its most affordable price now, so don't hesitate to get your hands on it!
Enjoy Privacy With ExpressVPN >
2. NordVPN (Panama)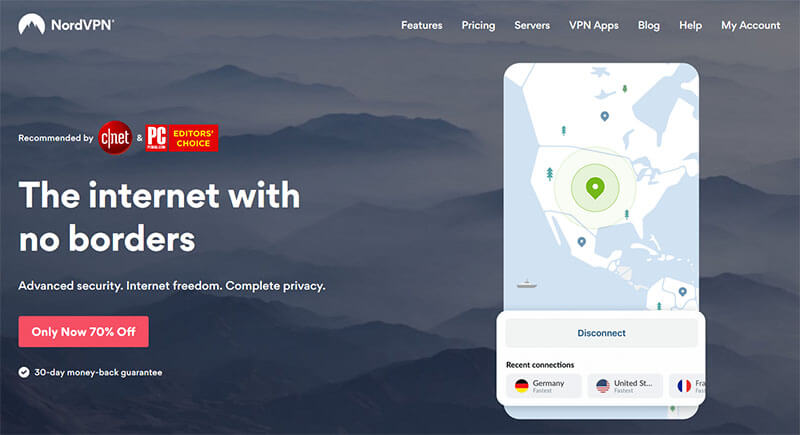 Panama is another country that respects your privacy to a full extent. NordVPN resides there and is no victim to data-retention laws. Being far away from Europe or the USA, residents of this country enjoy online freedom with minimal censorship.
NordVPN, as such, has a zero-logging policy that's one of the best in the business. They don't store any compromising info, so even if the government wants them to hand it over, they won't be able to do so.
Recently, the provider also received an audit from PwC, confirming everything we talk about on this website.
Security-wise, the provider employs military-grade encryption and superb IP/DNS leak protection. Although it's very fast, NordVPN's primary focus is security. You get Double VPN and obfuscated servers, preventing anyone from snooping behind your back.
Furthermore, NordVPN introduced a new NordLynx protocol based on WireGuard, which promises stronger security and better speeds. This will help you enjoy the internet fully, all while avoiding the prying eyes of the government and your ISP.
Should you decide to do so, you can protect up to 6 devices simultaneously, avoiding privacy issues in a blink of an eye.
Stay Out of 14 Eyes With NordVPN >
3. CyberGhost (Romania)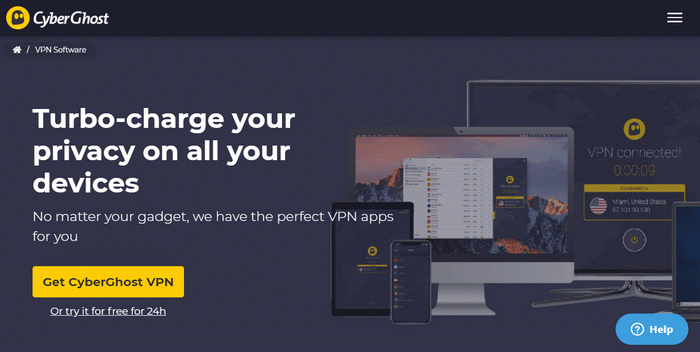 Romania is a privacy-friendly country with some of the best laws in this department. There are a few VPN providers from this country, but CyberGhost outplays them all. The reason being is because it offers premium performance at a not-so-premium price.
CyberGhost is extremely cheap, making it a good choice for those who want to save some cash. Some providers are forced to store logs because of the jurisdiction, but this provider isn't.
Its zero-logging policy is, therefore, genuine, with no regulatory body in the game.
You'll like this provider for many reasons, one of them being fast speeds. It's great for streaming and torrenting, even offering dedicated servers for these activities. CyberGhost also uses 256-bit encryption in conjunction with WireGuard, OpenVPN, and IKEv2 protocols, for maximum security.
We like the addition of an ad-blocker, which will block not only ads but also trackers that many advertisers use. In return, they won't be able to trace your online journeys, letting you browse the web anonymously.
CyberGhost is at its cheapest for a 3-year plan. Getting it will give you a 45-day money-back guarantee. Smash the button below to get it.
Summary
Preserving your online identity is very hard without a Virtual Private Network. Thankfully, it's never too late to start taking care of privacy and security on the web. The least you can do is get a reliable provider and spread this article to your friends and family so that they're aware of the global problem we're facing.
Government surveillance is a serious issue, but we can put an end to it easily. Our suggestion for avoiding 5/9/14 Eyes surveillance is to get ExpressVPN, which is your safest bet.
With its big discount, the provider will keep you safe and secure with no compromises in performance.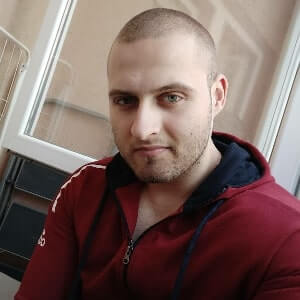 A professional writer with a Master's degree in Mechanical Engineering. Since his youngest age, he loves everything related to internet, technology, fitness, games, and dogs! He joined our team in order to bring his deep knowledge in security services, among which VPN is of course a key component.