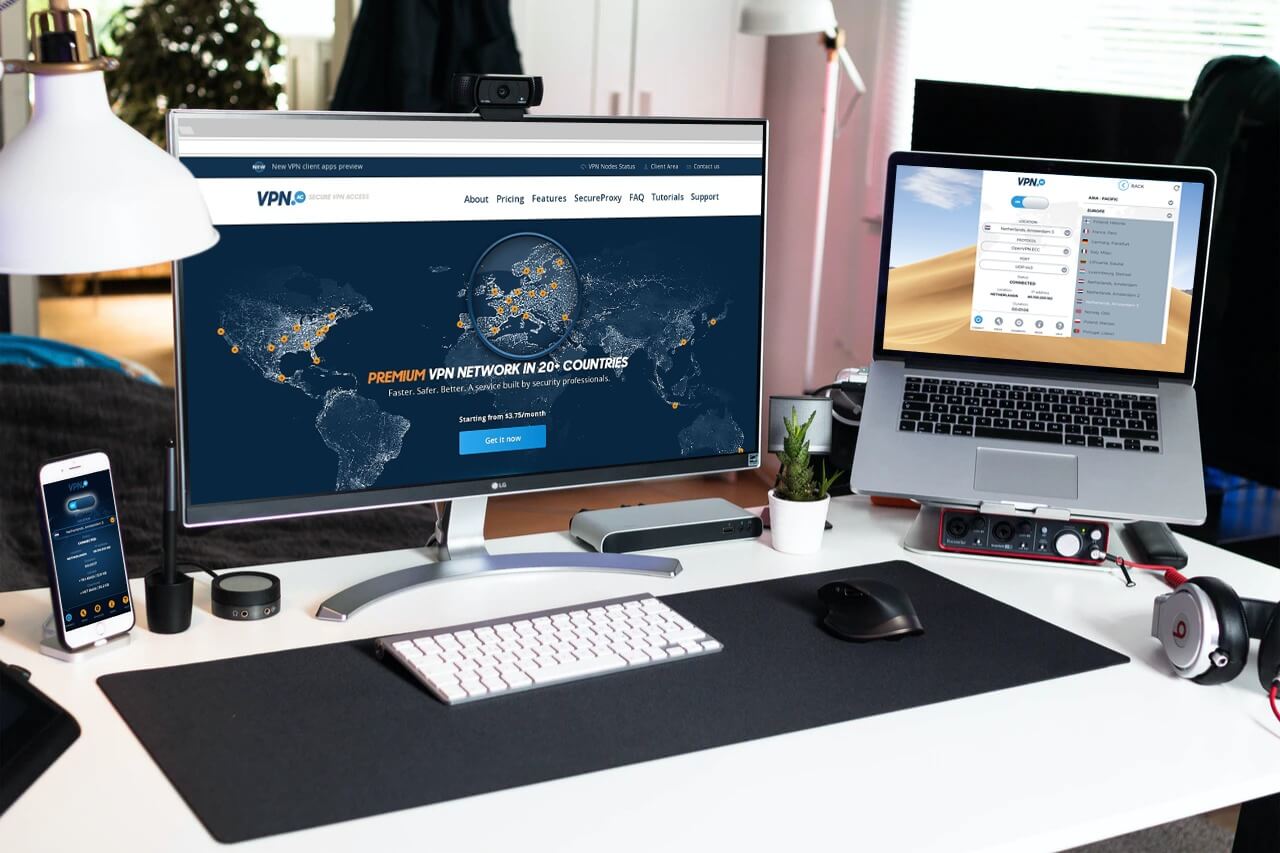 If you are like us, you know that many VPN providers claim to offer reliable performance. However, considering that we have done numerous review articles, we can claim with confidence that this rarely is the case. A couple of days ago we ran into VPN.ac, which was founded by an internet security company. Looking at their official website, we see that they claim to ensure better, faster, and safer performance. Due to our previous experience with most VPNs, we were quite skeptical. The idea for this VPN.ac review is to determine whether it is worth your money or not.
We subscribed to their service and went through all the features that this provider allows. Thus, if you want to find out whether it can compete with NordVPN and ExpressVPN, read on!
STRENGTHS:
Fast servers
Good privacy policy
WEAKNESSES:
Buggy interface
Unreliable customer service
Incompatible with TOR
Limited torrenting
Unable to unblock Netflix
Limited server uptime
---
VPN.ac ranks #39 out of 104 VPNs tested. Here are the best alternatives :
Is It a Paid or Free VPN?
We will be starting our review of VPN.ac by answering whether they offer a free trial or not. Simply put, they do not. Unfortunately, you will have to subscribe to one of the four plans to enjoy their service.
Still, there is a 7-day refund policy that we will talk about later.
As for providers that are free and do not sell your browsing data, we would suggest TunnelBear. As a VPN that has been around for more than a couple of years, it is reliable, safe, and completely free of charge!
Performance
If a VPN is not highlighted by reliable and fast servers, you can not count on it for any browsing activity. ExpressVPN is considered to be the leading name and one of the fastest providers on the market.
We mentioned before in this review that VPN.ac claims to offer great speed and a reliable internet connection. But is that really the case? After testing a couple of different locations, we came to a few conclusions that are worth reviewing.
Speed
Sadly, you can not rely on the claim that they are fast and secure. Still, we were quite surprised to see that VPN.ac actually offered reliable server performance during our review and tests. It was not as good as ExpressVPN, but it was still much better than StrongVPN, TigerVPN, and others.
Why does a VPN slow down your internet connection in the first place? This is due to the extra protection and encryption that allows anonymous browsing.
We used a benchmark of 235 Mbps for download speed and 211 Mbps for upload speed.
Being set in the UK, we started by testing a Netherlands server. To be honest, the results were impressive. Our download speed was decreased by only 20% (191 Mbps), while our upload was decreased by 15% (182 Mbps).
Thus, we were able to stream HD, torrent, and enjoy any other complex browsing activity without connection issues. This was also due to the incredibly low ping set at 33 ms.
We moved on to test the server in the US. Unfortunately, it was nowhere near as good as the Dutch one. We experienced a 55% drop in both upload and download. Also, the ping spiked to 115 ms.
The main thing that you should consider is how far away you are from the alternative location. Thus, we can say with confidence that if you are set in the US or EU, you can get decent performance from VPN.ac.
If you are set in Australia or anywhere in Asia, the servers will be nowhere near as fast and reliable.
Without VPN (we were located in London) :

EU Server :


US Server :

Asian Server :

Stability
After discussing the speed of internet connection with a VPN, it is time to conclude in this VPN.ac review, whether you can rely on it or not. As mentioned above, the servers in Europe seem to work well, especially if you are connecting from France, the Netherlands, or the UK.
We did experience certain connection issues with the US servers, but we were not kicked out even once. This is some sort of good news!
Streaming
VPN.ac is off to a great start with fast and reliable servers. Still, that does not mean that things like the ability to stream, torrent, and bypass restrictions do not play a role, as well.
You probably know that Netflix imposed a series of bans in 2016, thus blocking most VPNs. We were quite skeptical to see if VPN.ac could bypass this or not. Here is what we found out.
Netflix
To be honest, you can not expect any provider other than the leading names, such as ExpressVPN and CyberGhost, to run Netflix perfectly. Still, we hoped that at least one server would unblock the local catalog. Unfortunately, this was not the case.
First, we tried out their server in Chicago, as well as the one in New York. While we managed to enter the official website, as soon as we clicked on a show, a "streaming error" popped out. The same happened when we tried to log into the Netflix catalog for the UK and Canada.
It looked like our success rate would be improved with the servers in the Netherlands and France. We were not instantly redirected back to the front page with these servers.
However, we were not able to stream any of the content. It was stuck on the buffering screen even though our internet connection was near perfect.
Other streaming services
Considering that we had a 0 out of 6 success rate with Netflix, our expectations for the remaining platforms were not high, either.
We started by testing Amazon Prime, and, as expected, this was all to no available. We were not able to unblock content in the US or the UK.
However, we did have more success with BBC iPlayer, which worked on all 4 servers that we tested. Are you looking for a VPN to use with Roku? If the answer is yes, VPN.ac is a good choice. This will enhance your overall streaming experience.
We will review more details from VPN.ac in the section about supported devices and simultaneous connections later on.
Security
A provider that is not highlighted by a no-log policy and anonymous browsing can not be taken seriously. As we have mentioned above in this test and review, VPN.ac claims to offer robust security features. After trying out their service, we found that they were not lying.
Where is it based?

The best thing about their security policy is that they do not adhere to 5/9/14 Eyes jurisdiction. How so? The parent company, Netsec Interactive Solutions, is based in Romania.
This means that your private info and browsing data are out of range for the allied governments. Considering the safe jurisdiction, there is not much to worry about.
Log policy

Another strong point for this provider is that they do not keep any track record of your browsing activity. This is quite uncommon for VPNs that are not NordVPN or ExpressVPN.
Apart from the aggregate connection logs, which will not affect you, not even your email address or payment history will be stored.
This means that you can be worry-free and safe from third-party risk.
Protocols
As you probably know, protocols and encryption do not only ensure an alternate IP address. They also protect your private communication from hackers. This particular provider uses a 256-bit AES encryption, which is common for military and bank platforms.
Not only this, but they are also highlighted by OpenVPN, which is considered to be the most reliable tunneling protocol. Users can also take advantage of WireGuard if they want to increase connections speeds and further improve security.
On the other hand, if you are an iOS user or your device is not the newest model, you can switch to L2TP/IPSec.
Thus, VPN.ac offers numerous options for you to browse and stay online without your info being revealed.
Leak protection
In the end, we decided to test the chances of a WebRTC or DNS leak. We were quite happy to see that it was slim to none. As in our IPVanish test, we found during our review that VPN.ac offers a built-in kill switch.
Additionally, they have an array of other instruments that protect your true IP address. One of the best things is the shared IP address that contributes to the overall protection.
Torrenting
Many people subscribe to a VPN to perform P2P transfers. The good thing about this provider is that it does not forbid this activity.
Additionally, considering the fast servers and reliable leak protection, we had high hopes. Still, this is limited solely to the number of servers that are listed on their official website.
Therefore, if you are looking to torrent without thinking about whether a server will be able to run the site or not, we suggest ExpressVPN!
Bypass Censorship
The flawless ability to bypass geo-restrictions is quite important. For example, you may be abroad and want to access your bank account in the country of origin. This is where VPN.ac could be of great help.
Additionally, we managed to access most content that was restricted at our base location, including legal gambling websites.
Unfortunately, this provider is not able to bypass the Great Chinese Firewall. While it does feature good stealth protection, there is no Hong Kong server to allow this.
The Chinese government has imposed restrictions on VPNs, so you will not be able to access censored content without a Hong Kong server (or a server based further, Hong Kong being just the best option if available).
Countries and Servers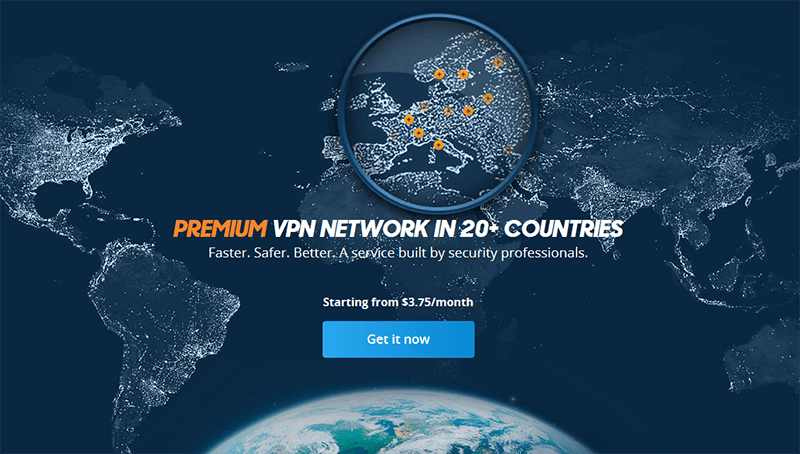 To be honest, after a complete review, we do not consider VPN.ac to be a global provider. The reason is that they offer just 32 servers in 21 countries.
Compared to the aforementioned ExpressVPN that has 3,000+ servers, this is quite limited and something we are not impressed by at all.
While there are locations in both the US and EU if you were hoping to log to Asian or Australian servers, look elsewhere.
Devices and Connections
Whether a VPN is compatible with different operating systems affects the overall value of the service.
Supported devices
We were quite happy to see that it supports iOS, macOS, Windows, Android, and Linux. Additionally, you will be able to connect a Smart TV and a console to it.
However, it is not possible to configure it on the router. For this purpose, we suggest that you check out CyberGhost, which is one of the best providers in terms of compatibility.
Simultaneous connections
All of their subscription options give the same answer to this question – three. This is an average number and significantly less than that of the leading providers.
Customer Service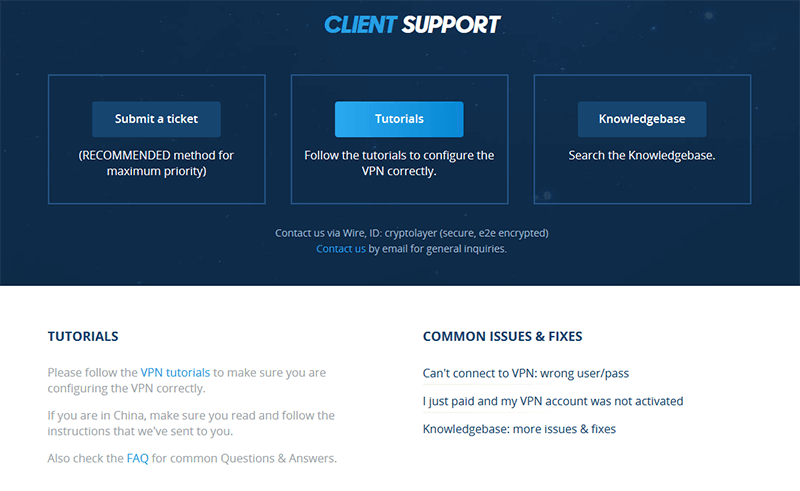 Things get quite complex here. The FAQ page that VPN.ac offers is unlikely to help you, aside from providing you general-purpose answers. Another problem that we have with their customer support is the lack of a live chat option.
For someone who is in a hurry and needs a response as soon as possible, this would be the best option. Still, we were surprised to see that their ticket support is quite good.
Yes, you might not get the answer the same day, but it should be there within 24 hours. Additionally, it will be professional and concise. Thus, while not ideal, VPN.ac does offer decent support.
Value for Money
Before coming up with a final verdict, we need to review the different subscription options and payment methods offered by VPN.ac.
Price comparison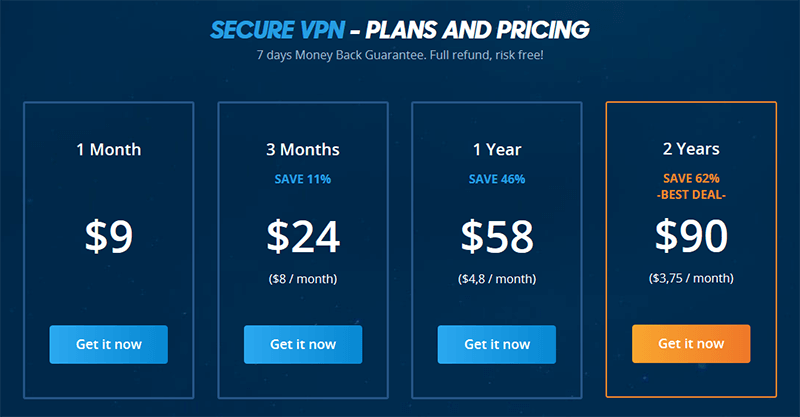 The basic plan is the single-month option that is set to $9, which is not that affordable.
You can decide on the 3-month option and enjoy the somewhat discounted price of $8 per month. The annual plan gives you a discount of 46%, with the per month price being $4.80.
Last but not least is the 2-year subscription plan, which would cost you around $3.75/month. Considering the long-term subscription options, we can say that VPN.ac offers fair prices.
Payment types
Much like the best providers, major debit and credit cards are supported. Additionally, you can use Alipay, PayPal, or even Bitcoin to stay anonymous.

Money-back guarantee
We said that there was a refund policy of 7 days. While it would be better if VPN.ac gave you a one-month reimbursement window, this is still better than nothing.
Final Thoughts
Yes, it does offer fast speeds and great protocols/encryption, but that is about it. This provider is lacking when it comes to unblocking streaming content and allowing unlimited torrenting.
Additionally, the app is incredibly buggy.
That is why we recommend CyberGhost as one of the most affordable and user-friendly VPNs that will ensure 100% safe and secure browsing!
At the end of the day, we would not add this VPN to our list of recommendations and would rather advise you to use one of the top options we mentioned above.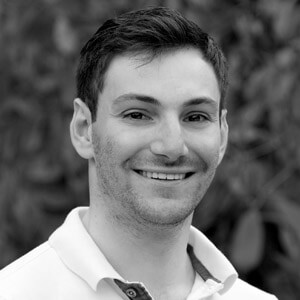 Flo is the founder of the-bestvpn.com. Really concerned about security on internet, he decided to create this website in order to help everyone find the best VPN. He's got a Business School background and now is 100% dedicated to keeping his website alive.