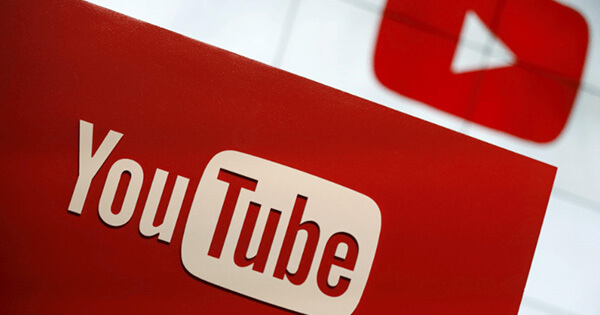 China isn't the country where you'll experience the most freedom online. Its Great Firewall blocks all the popular websites, one of which is YouTube. Logically, Chinese residents can't access even social media websites, making this online space one of the worst on the planet. But, if you want to watch some of the diverse content on YouTube, it's possible to do it in China, and if you stay with us, we'll show you how to unblock and use freely the video platform.
Why is YouTube Blocked in China?
As said in the introduction, we're talking about a country with the most delicate internet laws in the world. Usually, every country will censor some websites for particular reasons. However, in this country, even non-malicious sites like Facebook, Instagram, and YouTube are a target.
Not to mention excessive government surveillance that applies not only to the online space but to messages and calls as well. The reason for all of this is, as the government says, to protect citizens from foreign influence and "harmful information."
To enforce the laws, the government implements a rock-solid Great Firewall of China. It successfully blocks sites and unfortunately, many VPNs we now have on the market. On the flip side, a couple of providers figured out how to bypass the Great Firewall and therefore, allow you to access and watch YouTube in China.
How to Unblock YouTube Videos in China?
It's quite clear that you'll need a VPN to unblock YouTube in China. This service lets you bypass geo-restrictions by changing your IP and encrypting your connection. In return, you get to browse the web anonymously, which grants privacy and security online.
Despite sounding like something from a sci-fi movie, it's dead-simple to use. Here's how to watch YouTube in China:
Subscribe to a VPN that can bypass the Great Firewall. We suggest ExpressVPN due to its great results in this regard.
Download and install the apps that you're going to use.
Open the app and sign in with the credentials provided upon purchase.
Connect to a server outside China by using the server list.
Open the web browser and type "YouTube.com" into the search bar. Now, you should be able to access it freely even if you're in China. Just say goodbye to censorship!
Best VPNs to Unblock and Watch YouTube Videos in China
Bypassing the Great Firewall has been getting extremely hard in the past few years. The proof of that is that CyberGhost doesn't work in this country anymore, as is the case with many providers nowadays.
You can check our ranking of the best VPN to use in China, but for now, here are the two best VPN picks for watching YouTube videos freely in China:
1. ExpressVPN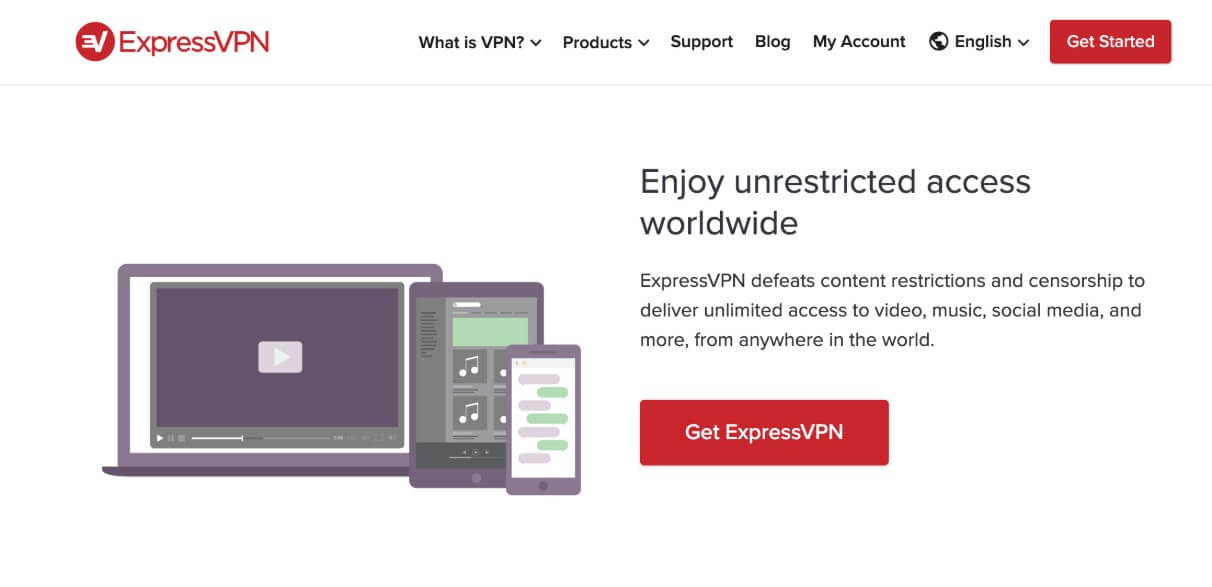 ExpressVPN is the ultimate choice for bypassing this annoying firewall. This provider has been on the market for quite some time, and as such, it learned all the tricks to bypass it in a click of a mouse. For the start, you get 3,000+ servers in 94 countries.
A high server count will let you connect to any of the servers and leave the Chinese internet space for good. To keep you safe during your online voyage, ExpressVPN utilizes 256-bit AES encryption, which is the last word of technology.
Moreover, it prevents your IP and DNS from leaking, thanks to the Kill Switch that works flawlessly. In terms of functionality, it will fulfill all your needs, from streaming to torrenting and web browsing.
You can now unblock Netflix in China or access the Darkweb safely. ExpressVPN is available on every platform, including routers, and offers 5 simultaneous connections. Coupled with unlimited bandwidth, you'll have all that it takes to browse the web indefinitely.
Oh, we almost forgot. ExpressVPN gives a 49% discount and 3 months free for an annual plan. This is the chance that we don't recommend missing if you want to watch YouTube in China!
Unblock YouTube Videos in China With ExpressVPN >
2. NordVPN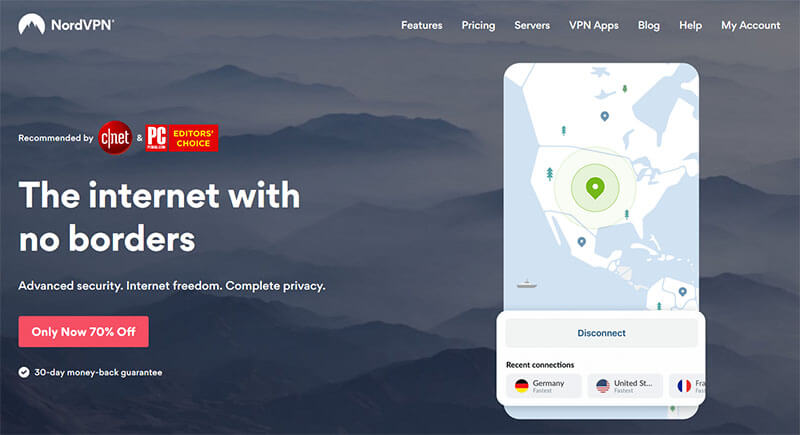 NordVPN is a great pick for those worried about security. The provider has tons of features that make it safe and secure, which is what you need for watching YouTube in China. Most importantly, it bypasses the Great Firewall – hell yeah!
To use it in this country, you need to enable obfuscated servers in Settings. Then, just connect to one of the servers and feel free to browse the web anonymously. NordVPN uses 256-bit encryption to protect you, and if you want more protection, you can enable its kill switch that will prevent any IP/DNS leaks.
We like the speeds of this provider, that are unmatched by any other VPN, except for ExpressVPN. This will allow you to enjoy streaming, torrenting, and browsing smoothly, even on a remote VPN server.
The provider has 5,600+ servers in 60 countries, which is truly impressive. P2P servers are on the list as well, so if you love torrenting, go for it. Chinese users will love it for its affordability and ease of use.
You can install it on any device in order to access YouTube, including Windows, Android, and iOS. And to make things better, there's a 30-day money-back guarantee for a two-year plan. In case you don't like it, just get a refund and you're done!
Watch YouTube Videos in China With NordVPN >
Are Free VPNs Going to Unblock YouTube in China?
One thing we want to stress out is to NOT use free VPNs in China if you want to access and watch YouTube videos.
Please.
From a technical standpoint, some of the users might swallow their bad performance. They have really bad speeds and in most cases, impose certain bandwidth restrictions. This restriction can go from 500 MB to 10 GB a month, and that's far from enough for today's standards.
The biggest gripe, however, is that they do nothing for your privacy. To earn revenue, they store your personal info and send it to third parties, completely violating your privacy. In fact, that's the opposite of what a VPN should do for you.
Our advice is to avoid liabilities such as this one. Premium providers cost a bit but at least, you get what you pay for.
Summary
So, can I watch YouTube videos in China? Yes, you can, but only if you follow our guide. YouTube is banned in this country, and with a quality VPN such as ExpressVPN, you can unblock it in a few simple steps.
ExpressVPN will hide your online identity and let you bypass the notorious Great Firewall, making it an ideal option for this purpose.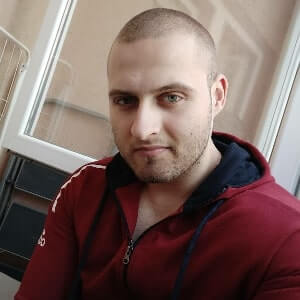 A professional writer with a Master's degree in Mechanical Engineering. Since his youngest age, he loves everything related to internet, technology, fitness, games, and dogs! He joined our team in order to bring his deep knowledge in security services, among which VPN is of course a key component.