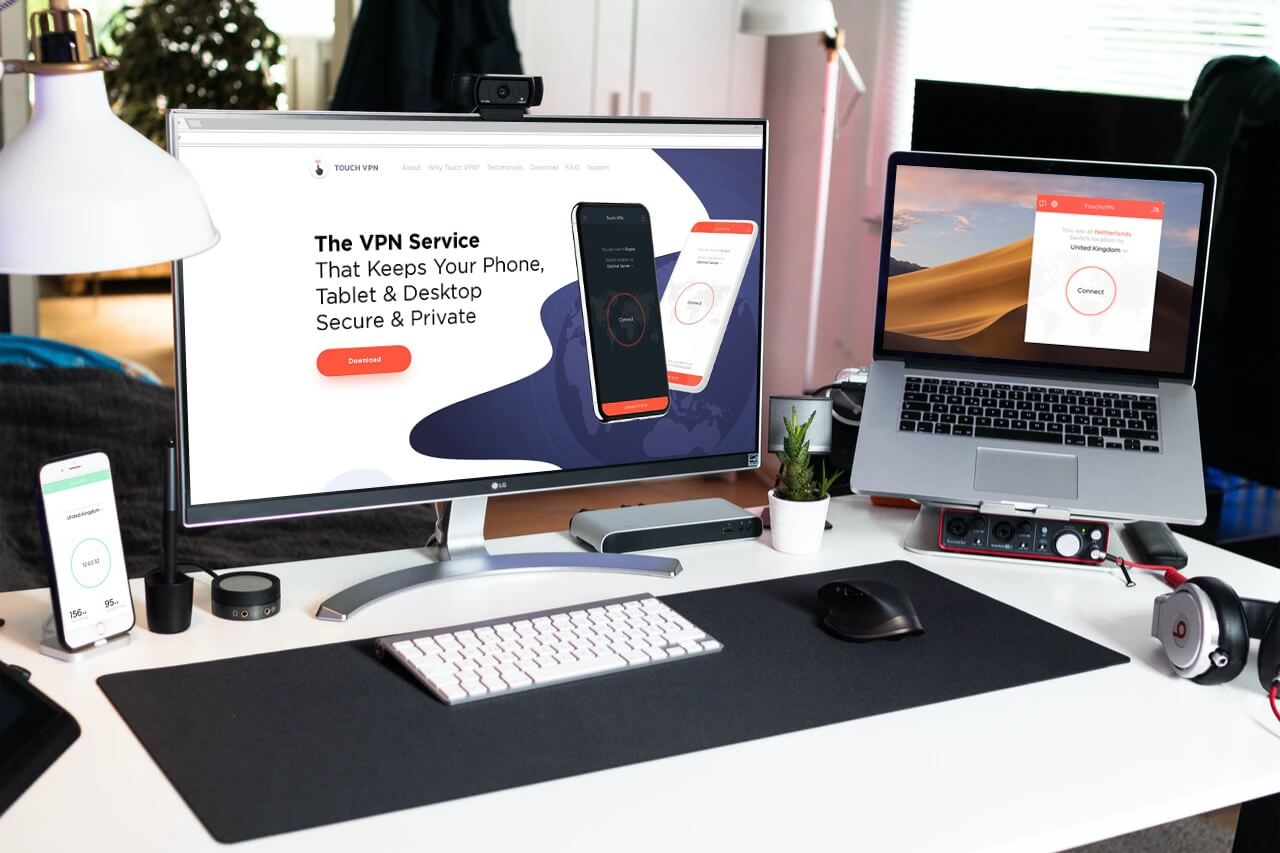 When Touch VPN started out a couple of years ago, people were eager to try something different from the leading providers. At first glance, this provider offered an innovative user interface and the VPN was completely free of charge. However, did Touch VPN prove to be as good as it seems? Unfortunately not. That is something we will discuss in our review of Touch VPN. Highlighting more than just basic pros and cons, we have done a series of tests related to stability, privacy, and overall usability. Read this review to find out why NordVPN, ExpressVPN, and CyberGhost are better options than this one.
STRENGTHS:
Completely free
Features an OpenVPN protocol
WEAKNESSES:
Slow servers
Logging data
Jurisdiction (5 Eyes)
Doesn't support TOR
Limited torrenting/Netflix
Unreliable customer service
Bad leak protection
---
Touch VPN ranks #59 out of 104 VPNs tested. Here are the best alternatives :
Is It a Paid or Free VPN?
For this Touch VPN review, we have considered more than just the stability and overall usability of the provider. Probably the only strong point is that you will not have to pay a dollar for their service.
At first, it seems similar to the popular CyberGhost, which we consider to be the most reliable and cheap VPN provider on the market. Still, things are quite different. It is completely free of charge and there is no such thing as a premium subscription, but you don't get much.
The bandwidth data is limited and the service does not offer much more than regular browsing. Plus, your true IP address is at a significant risk of being revealed. Thus, it is better to invest a few dollars every month to ensure that you are using a reliable VPN provider.
Performance
Given the fact that this is a completely free provider, we presumed that the speeds would not perform as desired. It is no secret that, if you decide to use such a service, your download and upload speeds will decrease. Still, with reliable providers, such as ExpressVPN, those drops aren't very significant.
As long as you are allowed to stream HD content and torrent, you will be good to go. Thus, let's take a look at how Touch VPN did on our performance-related tests.
Speed
Much like with ActiVPN and StrongVPN, we came to the conclusion that both down and up speeds are quite slow. We used a benchmark of 235 Mbps for download and 211 Mbps for upload speed to determine the results. Unfortunately, our experience was greatly affected.
The first server we tested was in the Netherlands, and it was quite stable in terms of connection. With a ping that was set to 43 ms, we have to admit it was a good start. However, as soon as we started using the VPN, the drop in speed was significant.
While our upload speed decreased to 88 Mbps, the download speed dropped to a staggering 67 Mbps. This is incredibly low and means that we dropped 80% from our initial benchmark.
As you can see, it seems that the download speed was affected more than the upload speed, which is not very common.
Being quite confused by the results, we decided to move on and review how this provider would perform with US servers. The results were even worse.
The ping was at 250 ms, which made browsing impossible. When we tested the speed, the download drop was even worse as with the EU servers.
On the other hand, the upload speed decreased by just 10 Mbps. Considering all of this, it is safe to conclude that Touch VPN is not exactly a provider you can trust.
Without VPN (we were located in London) :

EU Server :


US Server :

Asia Server :


Stability
After our speed review, we didn't have high hopes of getting great stability results. As it turns out, we were right. While the Netherlands server was reliable and didn't kick us out, we did have issues with most of the others.
The one in the UK had a couple of disconnections, while those in the US were almost impossible to use. This was mostly due to a staggering ping that was usually set above 200 ms.
Not only did this affect torrenting and streaming, but also regular browsing activity.
Streaming
We certainly didn't get off to a good start with Touch VPN, but we still didn't lose hope. What we were thinking is that, if they were able to unblock Netflix, things would still seem quite good.
A provider that has this ability is of great value, considering the strong restriction algorithm that the popular streaming platform has imposed.
Netflix
The fact that they had a Netflix logo on the main page of their official website gave us high hopes. However, we were proved wrong shortly thereafter.
While some US servers looked like they had potential, none were able to unblock relevant Netflix content.
In fact, we performed a series of tests and had a success rate of 0%. The Netherlands server was up and running, but it couldn't access the site. The one in France ran into common restriction errors.
Lastly, the UK server performed quite poorly, as well.
If you are looking for a provider that can actually give you the ability to stream Netflix, consider using CyberGhost.
Other streaming services
You can't expect much from a provider that wasn't able to ensure reliable servers or unblock Netflix. However, we did have a 50% success rate with other streaming platforms.
We couldn't unblock Hulu or Amazon, but BBC iPlayer, Fox, and CBS worked quite well. Still, this is nowhere as good as with top leading providers like NordVPN.
Security
This aspect is one of the most important, considering that people using VPN expect flawless privacy. The question is, how much can you expect from a free VPN provider? The answer is not that simple, as it depends on a variety of elements. Let's review the results.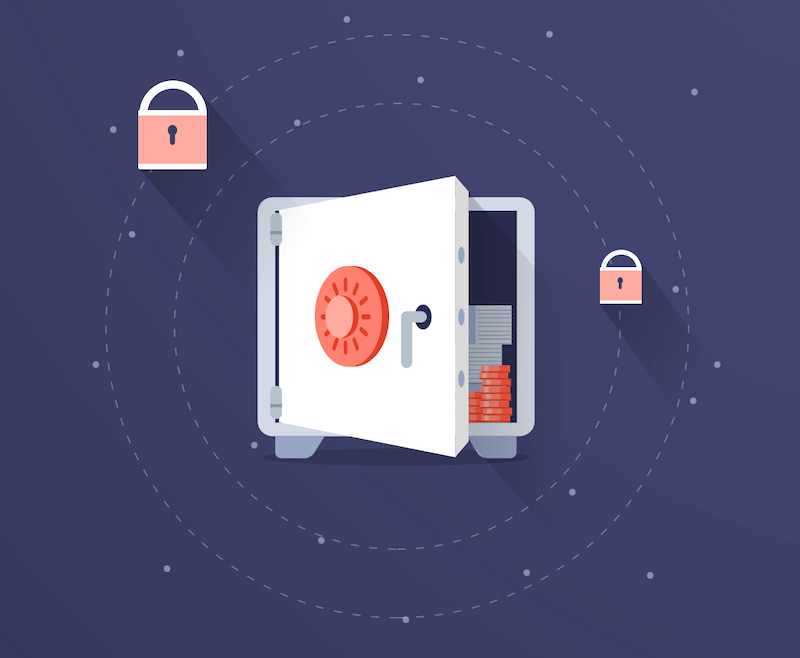 Where is it based?
We didn't want to rush our conclusions, which is why we started by reviewing its headquarters location. Unfortunately, we found out that they were located in the US.
This is not good for a few reasons.
First, the providers in this country seem to log at least some of your data. Additionally, this means that the provider will hand over any of your private info if asked by the authorities.
Since the US is part of the 5 Eyes alliance, you are at risk of having info shared with four other countries. Apart from the host country, your info might end up in the hands of Canada, Australia, the UK, or New Zealand.
This is certainly not something you are looking to get out of a VPN provider.
Log policy
We can't say that their logging policy surprised us. It is a fact that most services that are free of charge have other ways of turning a profit. In this case, it is selling your data to third parties. What this means is that, while they don't sell their product to you, they sell you as a product.
This is not simply an assumption, as the provider actually admits that they constantly track your browsing activity.
With top providers, you can browse the internet with full anonymity. This is why you should give up those few dollars a month and subscribe to NordVPN or ExpressVPN.
Protocols
Things get quite complicated here. While we can't say that SSL encryption is terrible, it certainly is not the industry standard. The fact that Touch VPN doesn't feature 256-bit AES encryption means that your data is not as well protected.
As for the protocols that are being used, we were happy when reviewing this VPN to notice the presence of OpenVPN. Unfortunately, that seems to be the only reliable option, as UDP, TCP, and HydraVPN can't be expected to work flawlessly.
Leak protection
This aspect is something that we were very concerned about. The chance that your IP address gets revealed is never something you want. Since Touch VPN doesn't feature a kill switch, it is quite likely.
We tested their service a couple of times and ended up with a 60% chance of leaking. This doesn't give us much hope that you will be protected from malware risks, either.
On the contrary, considering the number of ads you will be bombarded by, you are at a much higher risk.
Torrenting
It is quite clear that Touch VPN is not the best free provider on the market. Still, we didn't give up on reviewing a couple of other aspects that could increase its value. Unfortunately, it didn't do much better in these areas.
After trying to perform P2P transfers via multiple servers, including ones in the US and Europe, we had limited success.
Even with those that we could connect to, the speeds were incredibly slow. Additionally, the fact that you have almost no leak protection will discourage you from trying to torrent any kind of content.
Bypass Censorship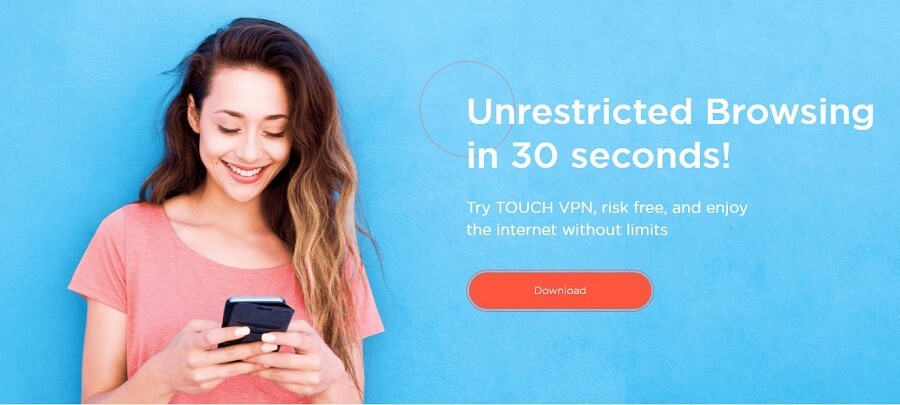 A good VPN service is one that can unblock censored websites from all around the world. Touch VPN doesn't belong to this group. We did have success accessing the restricted content in Europe, but the US and Asia didn't seem to do that well.
Honestly, if you are looking to unblock content in China, look elsewhere. Not only does Touch VPN not feature a good enough encryption, but the servers are nowhere as reliable. Additionally, the best chance for this is a server located in Hong Kong, and Touch VPN doesn't have one.
On the contrary, you can expect flawless bypassing ability from ExpressVPN or CyberGhost.
Countries and Servers

This provider claims to be versatile and global, but we don't consider it as such. Allegedly, it offers 5,900 servers in 90+ countries worldwide. For a provider this small, these numbers seem unrealistic. And honestly, we highly doubt this number.
With all servers set in the EU and the US, you can't do much apart from basic browsing activity. On the contrary, subscribing to NordVPN will offer you access to over 5,500 servers, but they're well sprinkled all across the globe.
Devices and Connections
We were hoping that Touch VPN would at least perform well in terms of compatibility. A provider that can connect to multiple different devices at the same time has a major advantage.
Supported devices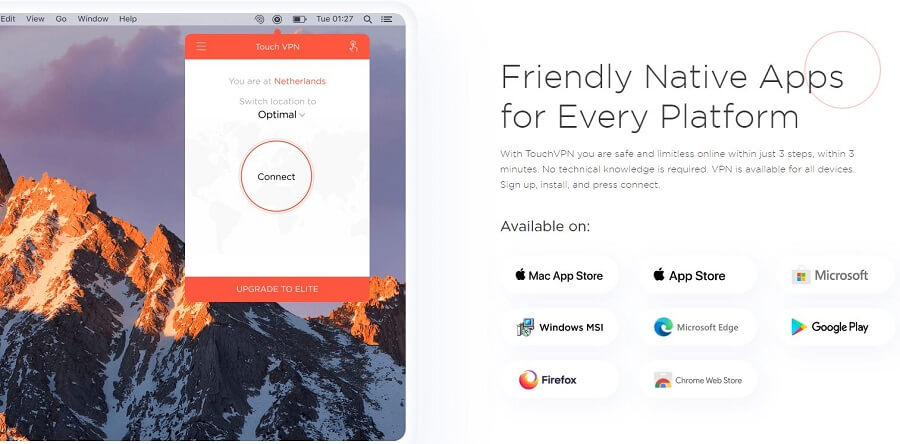 Sadly, the results were quite limited. While Touch VPN was able to run with Windows, Mac, iOS, and Android, that was it. If you are a Linux user, you can't expect to get anything from Touch VPN.
Additionally, it is not adequate for gaming and can't be connected to consoles and routers. Also, any smart TV user will have to look elsewhere.
Last but not least, it is not compatible with the TOR browser, which means you can't roam the dark web with improved security.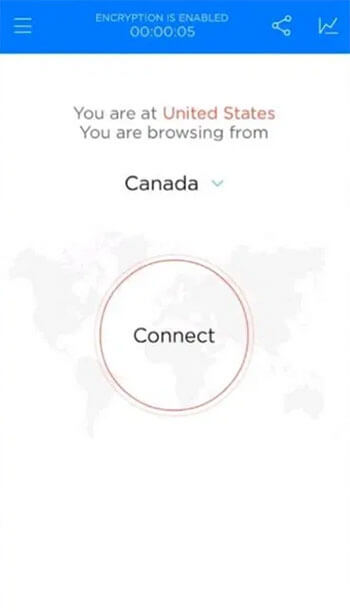 Simultaneous connections
This one didn't come as a surprise. The fact that you can connect only a single device at the same time is quite common for free VPN providers.
Customer Service

Considering all the info reviewed above, we were still looking for one area in which Touch VPN performed well. Unfortunately, it wasn't customer service.
The first thing that we didn't like is that there was no live chat or phone number. We went ahead and tested their email response, and it was quite vague.
After waiting for more than 48 hours, we got a response that was nowhere as polite and professional as it should have been. Frankly, your best chance for getting an answer may be in online forums mentioning Touch VPN issues.
Value for Money
We can't discuss price comparison, payment types, or money-back guarantee considering the fact that it is a 100% free VPN. Still, we are confident that Touch VPN keeps your data and sells it to third parties.
That is why it is not something you should consider to be a fair trade-off.
Final Thoughts
Our review did nothing but confirm that free VPN providers aren't reliable in most cases. Still, this is not the case with CyberGhost, which offers unlimited and high-quality service. Unfortunately, Touch VPN doesn't have any strong points.
This is why we rated it #59 out of 104. It is slow, limited, and doesn't support much more than regular browsing activity.
If you are looking to skip the stress, we suggest you subscribe to some of the leading providers, such as NordVPN and ExpressVPN.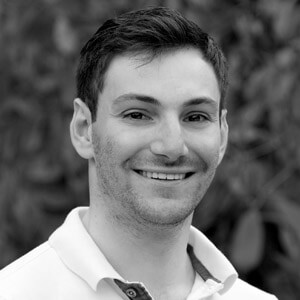 Flo is the founder of the-bestvpn.com. Really concerned about security on internet, he decided to create this website in order to help everyone find the best VPN. He's got a Business School background and now is 100% dedicated to keeping his website alive.